Introduction
On Monday, September 27th, 2021 the Denver Nuggets announced that they have finally agreed upon terms to sign their young and highly – talented small forward / power forward, Michael Porter Jr., to a 5 – year designated maximum extension worth up to approximately $207 million. Porter Jr. will need to be named to one of the three All – NBA Teams this season in order to hit that peak of $207 million, otherwise he will have to settle for the 5 – year rookie max deal of $172 million.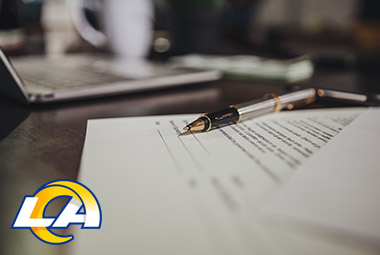 >
Contract Details (First Deal + New Extension)
Michael is currently playing under his original rookie contract, consisting of a 4 – year $15,093,095 agreement, in which he still has one - year remaining on that rookie deal that he signed back prior to the 2018 – 2019 NBA season. For the 2021 – 2022 NBA season he will make earn $5,258,735 (original rookie contract).
Porter Jr.'s first NBA contract included $6,283,560 of total guaranteed money, and his average annual salary was estimated at $3,773,274 per year. The Denver Nuggets exercised both their 2020 club option as well as their 2021 club option that were built in to Michael's NBA rookie agreement with the Denver Nuggets.
The new upcoming contract extension covers Porter Jr. from the 2022 – 2023 season of the National Basketball Association through the 2026 – 2027 NBA season. The new 5 – year extension valued at $172,550,000 (up to $207 million) does not seem to include a signing bonus, and the money in regards to the 2026 – 2027 NBA season is only partially guaranteed. Beginning in 2022 Michael will bring in an incredible average annual salary of $34,510,000 per year through the 2026 – 2027 NBA season. Porter Jr. is now scheduled to become an unrestricted NBA free agent once again in 2027.
According to ESPN, "The deal marks the fourth max rookie contract extension to be handed out this offseason, a group that includes Dallas Mavericks guard Luka Doncic, Atlanta Hawks guard Trae Young, and Oklahoma City Thunder guard Shai Gilgeous - Alexander. The other player to agree to a rookie extension so far is Boston Celtics center Robert Williams, who agreed to a four - year, $50 million contract extension earlier this offseason."
Basketball Background of Michael Porter Jr.
The now 6 – foot 10 – inch and 218 – pound small forward / power forward, Michael Porter Jr., was born and raised in Columbia, Missouri. He attended both Father Tolton Regional Catholic High School located in Columbia, Missouri as well as Nathan Hale High School located in Seattle, Washington where he transferred to for his senior year of high school. He easily excelled and dominated in the sport of basketball.
Porter Jr. originally committed to the University of Washington, but eventually decommitted from the Washington Huskies in order to enroll at the University of Missouri to play his NCAA college basketball with the Missouri Tigers where his father, Michael Porter Sr., was hired as an assistant coach to their basketball program there. Although Porter Jr. was injured the majority of his one and only freshman year of college basketball at the University of Missouri due to back problems, Michael decided to forgo his final three – years of NCAA college basketball eligibility to declare himself available for the 2018 NBA Draft.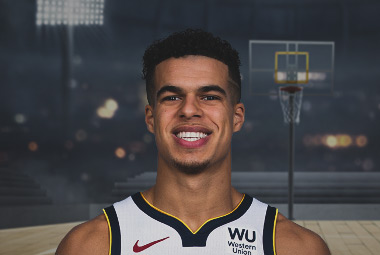 NBA Career
With the 14th overall selection in the first – round of the 2018 NBA Draft the Denver Nuggets picked Porter Jr. Due to further complications and surgeries on his messed – up back, Michael did not make his debut in the National Basketball Association until October 31st, 2019 where he came off of the bench to score 15 points, pull down 4 rebounds, and dish out 1 assist in his first ever NBA game in which the Denver Nuggets lost to the New Orleans Pelicans with a final score of 107 to 122.
The often overrated and recently handsomely paid small forward / power forward for the Denver Nuggets has played his entire professional basketball career in Denver with the Nuggets. Throughout his 3 - year NBA career (in which he was only able to play 2 - seasons) Porter Jr. has averaged 14.4 points per game, 6.1 rebounds per game, and 1.0 assists per game. During the 2020 – 2021 NBA season while playing with the Denver Nuggets, Michael averaged 19.0 points per game, 7.3 rebounds per game, and 1.1 assists per game.
Although I am not sure Porter Jr. commands or deserves a contract in which he earns over $34 million per season, he does play on a very good team in the Denver Nuggets, who just locked up their four best players to long – term deals. Those players include the reigning NBA MVP in Nikola Jokic, the young superstar guard Jamal Murray, Aaron Gordon, and now Michael Porter Jr. Look for the Denver Nuggets to be making deep NBA postseason runs as they compete for their first NBA title ever over the course of the upcoming four to five seasons of the National Basketball Association.
Media Statements
"Everything is sounding great, in the direction that I'd like to be headed," the Denver Nuggets' young and now handsomely paid small forward / power forward, Michael Porter Jr. stated. "Nothing is set in stone, but everything is going smooth as far as that goes.
"One thing about Mark [Bartelstein, Porter's agent] – something probably could've been done already but Mark is the best in the business," Porter goes on to say. "I told him, 'Take your time, do your thing. I'm in no rush, I'm in grind - mode. I'm not stressed about it. I'm just in the gym, and whenever you've got some news for me, hit me up.'"
Sources:
"Michael Porter Jr. agrees to 5-year, $207M max extension with Denver Nuggets, agent says", Tim Bontemps, espn.com, September 27, 2021.
"Michael Porter Jr.", basketball-reference.com, September 29, 2021.
"Michael Porter Jr.", spotrac.com, September 29, 2021.
"Michael Porter Jr. says his agent, Nuggets talking contract extension", Kurt Helin, nbcsports.com, September 5, 2021.
Posted by
DavidGreen