by Michael Shackleford • Oct. 19, 2013
Key Facts
Eastern terminus: Pueblo Park
Western terminus: Rampart Blvd., about 500 feet north of Vegas Drive.
Distance: 1.5 miles.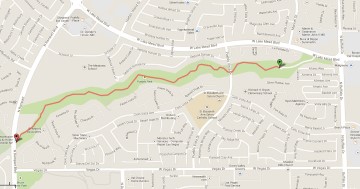 Click on any image for a larger version. Image from GoogleMaps.com.
The Pueblo Park Trail is very well-landscaped and enjoyable trail. Despite how nice it is, it is not very crowded. Most usage is by walkers (many with dogs) and runners. I wouldn't recommend it for serious bicycle usage, due to the high number of pedestrians and the short length, unless you don't mind going slowly.
These pictures were taken starting from the eastern terminus at Pueblo Park. Starting from this direction the trail is uphill the whole way.
The entrance to Pueblo Park is off Lake Mead Blvd., just west of Buffalo Blvd.. The park has bathrooms, picnic tables, a playground, and a basketball court.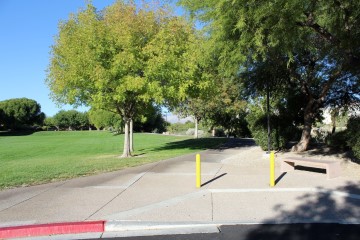 I consider the trail to start here, at the end of the parking lot. For extra credit you can run along the left side of the park.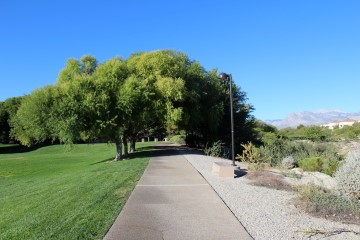 Heading down the path the field is on the left and desert landscaping on the right.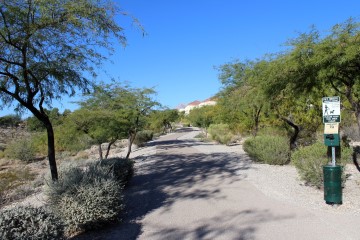 Then it is all desert landscaping for a short while.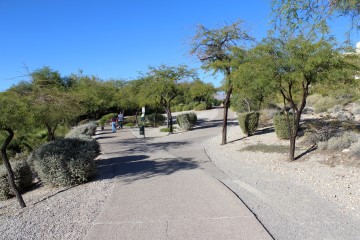 Approaching Pueblo Vista Drive. Stay to the left at this fork in the road.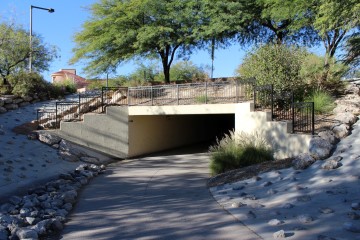 Pueblo Vista underpass. This area gets flooded after a big rain, in which case run over the street.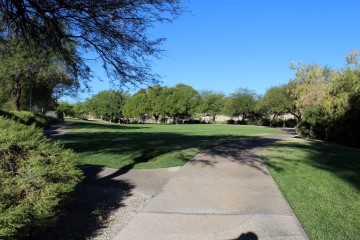 After crossing the tunnel you're in another grassy section of the park. There are a lot of side paths off the main path, like the one on the left. These lead to residential areas. When in doubt, keep going straight and stay on the wider path.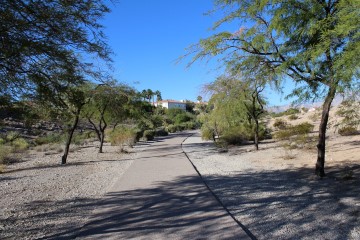 After passing a basketball court it is back to desert landscaping.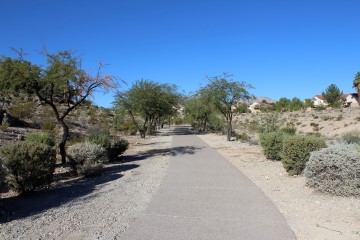 More of the same.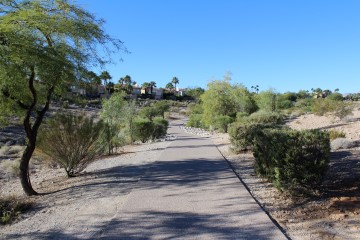 More of the same.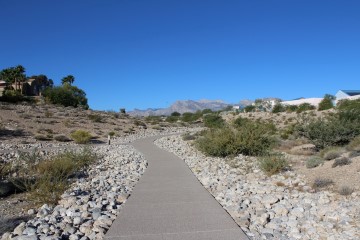 Behind that blue fence on the right is the Meadows School.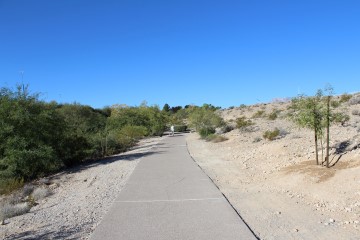 More of the same.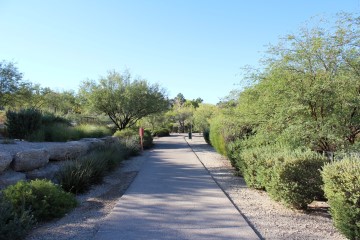 There is exercise equipment and monkey bars off to the left here.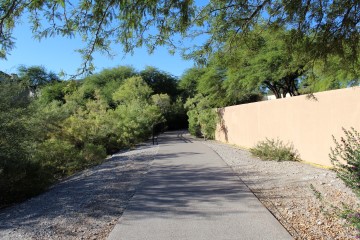 Approaching Rampart Blvd..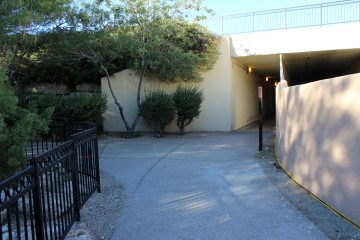 Rampart Blvd. tunnel. Go through it to get to the west side of Rampart. Take the path on the left to get to the east side.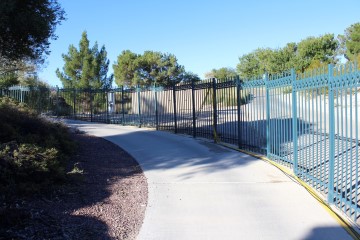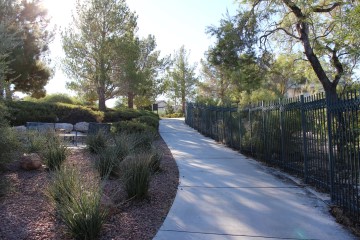 The path after going through the tunnel, leading to the west side of Rampart. There is a chess table on the left. I've always wanted to bring my chess pieces and sit and wait for somebody to challenge me to a game.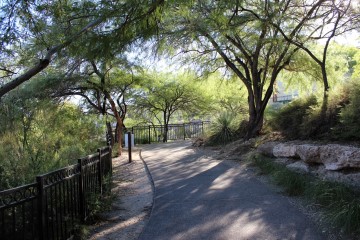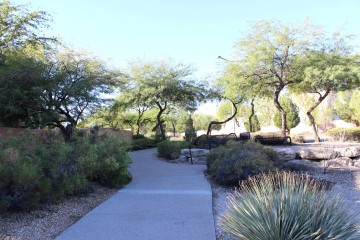 The path after turning left before the tunnel, leading to the east side of Rampart. From here, consider turning left and heading south about 500 feet to the Bruce Trent Park, and then hooking up with the Angle Park Trail.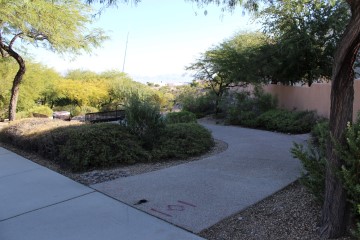 If you're starting from Rampart, here is what the path entrance looks like on the east side of Rampart.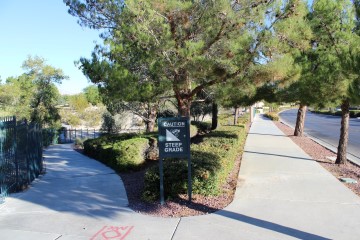 Here is what the beginning looks like on the west side of Rampart.
Links
Go to index of Las Vegas exercise trails.