News from the Gaming World
As I more fully detailed in an Article released yesterday:
http://wizardofvegas.com/articles/the-legislative-gamble/
The State of West Virginia will endure the indignity of offering live Greyhound Racing for another year. In a piece of Legislation that passed the West Virginia Senate by an overwhelming margin, a twenty million dollar annual subsidy from the tax revenues on gambling in the State (the subsidy exceeds the, 'Sport's,' handle) would have been diverted to the General Fund, instead. Unfortunately, the West Virginia House of Delegates failed to so much as hold a vote on the matter.
The greyhound racing industry claimed that the Legislation would put approximately 2,000 individuals out of work, but a study done by Spectrum Gaming Group found that the jobs lost would not even amount to half of that figure. Besides, one would surmise that the casinos would do their level best to find other jobs for the former greyhound staff as such jobs became available.
Vegas High Roller Now Six Feet Under
It actually saddens me to report on any deaths, but since I have been following the story, I feel compelled to report that CBS News reports Phillip Frank Panzica (the guy who got arrested for having sexual relations on the Vegas High Roller with Chloe Scordianos) was shot to death in Texas a few days ago. After leaving the adult entertainment venue where his fiance' was a dancer, Panzica was shot to death in his vehicle. That will be the end of this portion of the story unless we find that the murder was somehow related to the events in Vegas with Scordianos.
Jim Simms out as Downtown Grand CEO
If you're getting this late, it's completely on me as other sites (my source was Las Vegas Sun) reported it last month. I actually meant to include it in a previous N&N and failed to do so.
It's, 'Mission Accomplished,' for Jim Simms who has announced that he will be departing as the CEO of Downtown Grand a few months ahead of schedule. According to the Las Vegas Sun, Jim Simms had goals to make technological improvements to the property as well as to downsize certain aspects and restore financial balance. Downtown Grand cites 90% hotel occupancy last year and steady gaming growth as positive future indicators. One must wonder how much of that 90% was comped rooms, though.
I will admit that the Downtown Grand did put together some nice Room & Food packages last year that would appeal to some value-conscious gamblers. In addition, being considered an, "Ascend Collection," hotel which enables them to advertise with the Choice Hotels network probably couldn't have hurt. I obviously don't have any figures, but Choice Hotels claims that nearly 60% of revenues from Ascend Collection Hotels comes from booking via Choice Networks:
http://www.choicehotelsdevelopment.com/ascendcollection/member-benefits/
I imagine that the figure is somewhat less in the case of the Downtown Grand, however, as most people should know that they can often get the best deals simply by checking the website of the actual casino they want to book. Personally, I like to look through all channels and pick the best offer, especially in major cities where package combinations might make one option more valuable to me than something else that a different person might prefer.
Getting back to Simms, this seems like an amicable separation, at least publicly. However, a quick look at Simms' LinkedIn page reveals that Downtown Grand is still being shown as his most recent position. On the other hand, if it was a one-year contract, I'm not entirely sure why you would release him with only four months to go.
Simms has had a wide variety of positions in Gaming, but seemed to focus on Marketing jobs before he started getting positions running the show.
Come back to Wheeling Island Hotel-Casino-Racetrack, Jim, if not, best of luck wherever you end up!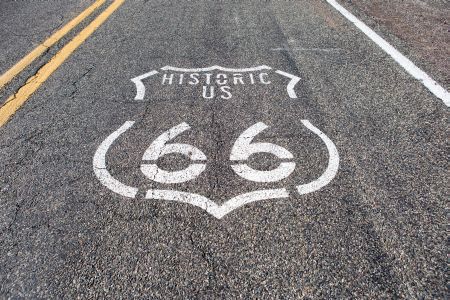 Getting More than Kicks on Route 66
KRQE reports that a shooting occurred outside of the Route 66 Casino in Albuquerque New Mexico. Officer Peter Tanzilli was shot by a suspect when he attempted to investigate a stolen silver Lexus. Footage released by the FBI shows a second suspect (of the grand theft auto) fleeing the scene, and the first suspect was shot and killed after firing upon Tanzilli of the Laguna Pueblo Police.
Tanzilli is a five-year veteran of the Police Department. Tanzilli's injuries, fortunately, do not appear to be life threatening according to news sources. I made a call to check on Officer Tanzilli and was directed that the only person who could answer any inquiries would be the Captain, on Monday.
The Only Things that Should be Shot in a Casino are Dice and Liquor!!!
NBC Philadelphia reports that two sixteen-year-olds were shot on the 47th Floor of Atlantic City's Trump Taj Mahal Casino. Other guests of the hotel called authorities after hearing gunshots, but the perpetrators and kids shot were long gone when officers arrived. They eventually found the victims as they went to the hospital for their gunshot wounds to be treated, and then later the suspect, a seventeen-year-old, on Virginia Avenue.
The Seventeen-Year-Old will likely be charged with a whole slew of crimes, he took a Chance and is now Going to Jail. Will he be tried as an adult or will his age prove to be a, 'Get Out of Jail Free,' card. Did I include this story just so I can make Atlantic City monopoly jokes...at least partially.
What Happens in Vegas Stays in Vegas, What Happens in Pennsylvania is Complete Absurdity!
Fox 43 reports that an 81 year old woman stole the jacket of a 69 year-old woman a week ago at the Hollywood Casino in Grantville, PA. The latter woman apparently had her jacket hanging on a slot chair and the other woman snagged it and left. From security video, officers were able to find the thief's house and then found the evidence hanging on a clothesline.
The rightful owner of the jacket did not press charges due to the age of the other woman and the fact that she got her jacket back, freshly cleaned too, it sounds like.
Watch that Rake!
Poker Dealer Ron Tran of the Golden Nugget in Lake Charles Louisiana has been arrested and booked on charges of, "Theft Over $750," for allegedly stealing nearly $1,000 in gaming cheques since the beginning of the month. He was reported to the police by another employee.
Posted by
Mission146