Evil is Spreading!!!
There was once a time when people travelled to Vegas because it was the only place in the USA that had legalized gambling. Legalized gambling then spread around the country slowly but surely, so Vegas was the place you went for the best odds and for the experience.
Unfortunately, something far more sinister may now be spreading from Vegas and that unholy entity is 6/5 Blackjack. I have it from forum member TeddyS that this most unholy and vile abomination that scarcely deserves to be called, 'Blackjack,' can now be found at the Horseshoe Casino in Cleveland, Ohio.
The tables, according to TeddyS, were predictably full.
If this continues, then ten or twenty years from now, 6/5 Blackjack may actually be a desirable Green Chip game as compared to those $15 minimum games in which a Natural only pays Even Money.
I cannot possibly stress this enough: PLEASE REFUSE TO PLAY ANY BLACKJACK GAME THAT DOES NOT PAY 3:2 ON A NATURAL!!!
Do not allow 6/5 Blackjack to become the new normal. If a casino refuses to spread a reasonable Blackjack game, then do not play at that casino. However, if you must play there, learn Video Poker and play that instead.
Hit them where it hurts, which is the bottom line. The casinos, quite simply, would not spread that garbage game were it not making as much or more money.
New Loss Rebate in the Midwest
A Midwestern Casino is currently offering a $100 Loss Rebate for all new members of its players club. Obviously, this isn't a terribly lucrative promotion from an AP perspective, but something you might look into if that area of the Hoosier State is relatively close to you, or if you are through the area frequently.
The Terms of the Rebate are more player-friendly than similar Rebates that I've seen in that the offer will be mailed to the player within four weeks, but the player (according to the person I spoke to on the phone) need only return once to collect the Rebate.
My advice is to try to time it along with some slot tournament or drawing day to give yourself a slight increase in Expected Value. However, make sure you keep in mind that any winnings from Free Play will count against a Rebate, so winning Free Play in a drawing just gives you more money with which to take a shot.
Double Your Pennies!
I don't know how good this is because it is limited to penny machines, (and not even all of those) but there is a double jackpot promotion taking place at an Indian casino well Northwest of Las Vegas. If you want to find out where, I'm afraid you have to do your own homework on that.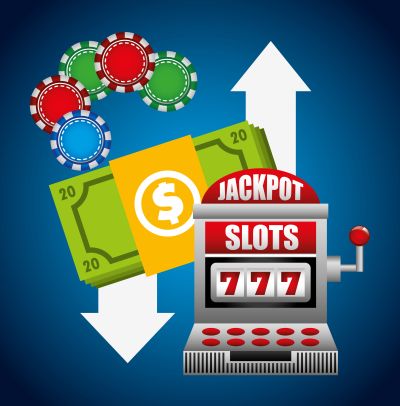 The Promotion runs from today until 2/7/2016 and they will double any JACKPOTS of up to $2,500. The jackpot starting amount is $1200 and any JACKPOTS over $2500 will receive an additional $2500.
Once again, I've never been to the casino in question and have no idea what machines may or may not be available there. The one thing that I do know is you're going to have to already have a decent understanding of slots to find an advantage here...because many (and possibly all) machines will not yield an advantage under these circumstances.
The thing is, for the double jackpot to work, the jackpots on the base game added to the regular return of the base game would have to result in over 100% Expected Return. What that means is that, if I have a machine that returns 90% exactly (fairly generous for a slot) then 10% of that return would have to come from handpays to put you at 100% for such a promotion.
Think about this, though, if that were the case, then you would essentially have a machine that only returned 80% between Jackpot cycles. Along with other variables, such as frequency of Free Games and how much return goes into those, I'd say such a high Variance machine wouldn't offer too much time on device and would be unpopular amongst players.
If you don't have much experience with Penny machines, then the best advice I can give is just to look for machines with a high Max Bet, generally, and to pay attention to the paytable to ensure some Line or Scatter pay CAN at least result in a handpay.
I mean, you don't want to be playing a machine upon which a handpay is all but impossible, do you?
Following those pointers is not nearly enough to put you at an advantage, and I would say 95%, or more, of machines will simply see you playing at a reduced DISADVANTAGE with this promotion.
To be frank, if I were even there and picked something to play, it'd be an educated guess, at best. I definitely can rule out a good many machines that I should NOT play. Aside from that, there are probably a few titles I might look for, but even then the Maximum Bet on those titles would greatly influence my decision.
Finally, if there are any advantages to be had, by no means would they be what I would personally consider huge. My advice is: Play at your own risk, but if you like Slots anyway, look for this promotion.
Going to Maryland?
If you're going to Maryland and will be there for a few days, Maryland Live is offering an immediate $25 Free Play for new Player's Club Members. If you provide your Email address, then you will receive an Email within 72 hours for an additional $25 in Free Play.
$50 just for signing up isn't too bad! I don't think it's so good that I'm going to catch any flack for talking about it, but you never know.
Hopefully I'll keep finding stuff to let you guys know about, either way, see you next week for more News and Notes!
Posted by
Mission146