Scott and Seminoles Strike Deal
It has been a long time coming, but the Seminole Tribe and Florida Governor Rick Scott have finally agreed to terms on a three billion dollar revenue sharing deal (over seven years) that will not only preserve, but strengthen, the Seminoles' position in the State.
In fact, the tribal casinos are, fortunately, going to bear a closer resemblance to other casinos all across the country because this deal will permit the Seminoles to include Craps and Roulette in their Table Game repertoire. In my opinion, everybody wins on this deal as the State has an invaluable source of revenue, and the Seminoles can improve their gaming floors to be more on par with the rest of the country in offerings.
Each casino will be authorized to have up to 3,000 slot machines and 150 Table Games, assuming that a close variation of this proposal makes its way through the Florida State Legislature. It may also pave the way for the addition of Blackjack for Broward County as well as an entirely new casino in Miami-Dade County.
Ultimately, I think this is a positive development for the Tribe, the State of Florida, and the overall casino scene in that State. The result is going to be much needed revenues for the State and a casino experience that rivals that readily available in other jurisdictions. I would not be surprised if there are people out there planning their trips to the Sunshine State already.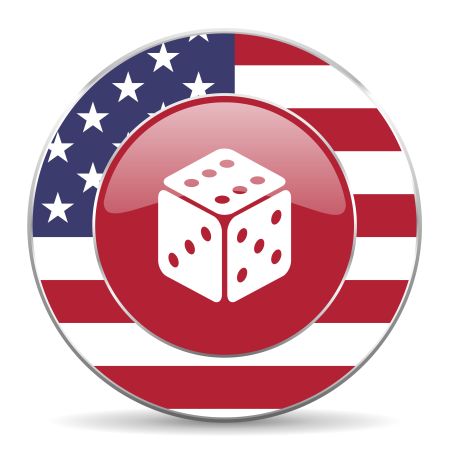 The Next Step for Straub
The owner of the casino formerly known as Revel, Glenn Straub, is putting out feelers for a lease with respect to the property's casino operations. This, of course, was a predictable development given the fact that he has bought out the power plant owned by ACR Energy Partners which was Revel's only source of heat and running water as well as the primary hindrance to the development of the property.
It will definitely be interesting to see if Straub can find anyone willing to work with him and agree to a deal that he'll find suitable. The Atlantic City casinos, for the most part, have seen increased profitability this year, but that's due almost entirely to how many AC casinos closed last year. It is difficult to speculate how favorable of a deal Straub can garner when any prospective lessee must first seriously question whether or not there is room in the market for them.
One would imagine that anyone wanting to jump into the market would not be an existing operator such as CET, who we saw lost some revenues by essentially competing with itself in the market. I definitely see this as a potential opportunity for a big player with a strong customer base in terms of lots of local casinos that could use their Players Club to drive traffic to an Atlantic City destination. I believe this would be out of the scope of smaller chains, but I could see someone like Penn National or Hard Rock being a player in this market. In fact, I believe there was some speculation that Hard Rock considered purchasing the Revel back when it was up for sale.
Biloxi, Anyone?
If you're going to be in or near Biloxi a few times over the coming months, I would recommend a visit to the Scarlet Pearl Casino and Resort.
From now until the end of the month, the Scarlet Pearl is offering first day Pearl Rewards Players Club Members up to a $500 Loss Rebate on first day losses. The Promotion is such that the player will receive two mailers for subsequent visits in which half of the first day loss will be rebated in the form of Free Play.
I would certainly suggest only doing this if you are going to be available to pick up the Free Play in the event that you lose. To a certain extent, the value of this play is only, 'Realized,' in the event that you lose, so you definitely don't want to leave any of the Rebate on the table.
Take your big shot, and grind it back if you lose! Please see the WizardofOdds site for Loss Rebate Strategies.
Salon, Much?
Finally, I would recommend keeping an eye on the Hotel Deals section of the Las Vegas Advisor Page for those of you planning to travel to Vegas next year. While many of the current offers do not apply to next year, I should imagine they will be replaced with something that does.
For those of you travelling with an interest in spas and salons, I have noticed a few casinos that are offering such strong salon and spa credit with a hotel stay that some Strip properties essentially become comparable in price with Downtown properties.
Therefore, for those of you who do not have the good fortune of your entire stay being comped, or for those of you who would be doing the salon and spa thing anyway, you might be able to find some deals to your liking.
Still Have to Go to the ElCo
The El Cortez in Downtown Las Vegas is still offering 5% in Free Play on cash advance transactions ranging from $200-$1000, so obviously you would want the Maximum Value of $50.
The terms are slightly different than they once were as a player must earn 1500 points ($1500 coin-in on VP) the previous month to qualify.
This can be combined with other Promotions at the Low Rollers' Paradise as the El Cortez offers daily wheel spins and has a litany of Video Poker offerings returning over 99%. There are also a few games returning in excess of 100%, but I'm not sure whether points can be earned on those.
From personal experience, I can also say that $1500 coin in has qualified me for offers at this property which have included Free Rooms, Free Play and dining credits. This offer can also be combined with Free Play coupons from the LVA and ACG to add to the value of the overall play.
If you like Downtown Las Vegas, then I definitely suggest a visit to this historic property. In my opinion, it's a fun place to play. While you certainly won't get rich on this promotion, if you are going to be visiting Vegas twice in consecutive months, or have one visit that goes across two months, combined with the coupons I put this play at $25-$30 an hour playing quarter VP. Not bad.
Those are the News and Notes for this week, see you next time!
Posted by
Mission146