Rest for Some More Weary Pups?
The Legislative Houses in Florida have agreed this week to no longer make live racing necessary in order to retain racino licenses in that State. While it is true that I have some trouble figuring out how such an establishment would still be a, 'Racino,' the good news is that this act will make it quite likely that Greyhound Racing is effectively finished in the State. As is the case in West Virginia, Greyhound Racing in Florida is not independently profitable and revenue from other casino operations is required to prop the purses up.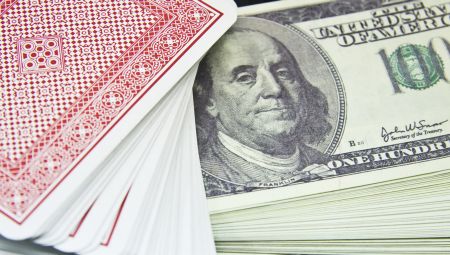 As you may recall from a previous edition of News & Notes, the State of West Virginia appears poised to no longer use State tax dollars to finance greyhound racing operations, (is there ANYONE who doesn't think it is ridiculous that they ever did--hands down, greyhound owners and trainers--okay, so nobody then?) and as a result, the State would no longer be justified in FORCING the casinos that do have greyhound racing to divert positive revenues from other aspects of their operations to bank the purses.
I never thought this could happen with State Legislators involved...let's use common sense to stop a barbaric sport that doesn't even generate any positive revenues. Imagine that!
Palms no More?
According to Bloomberg Business:
http://www.bloomberg.com/news/articles/2016-03-04/palms-casino-said-on-market-as-listings-rise-with-vegas-tourism
The Palms Casino has hired the Macquarie Group to explore a possible sale of the property. Not surprisingly, this property is expected to fetch hundreds of millions of dollars if it sells. Bloomberg also reports that the Palms has an average daily room rate of $120 on its 1,300 rooms, unfortunately, that doesn't tell us anything about the RevPAR (Revenue per Available Room) which is a much more accurate indicator of the strength of hotel operations. To wit, if you had 2,000 rooms, sold one of them per year at $120, and 1,999 rooms sat empty that day and all 2,000 sat empty on the other days of the year...your ADR would still be $120.
That being said, there is almost no doubt that the Palms has returned to profitability as general revenues in Las Vegas have risen to 2008 levels and Las Vegas has, literally, more visitors per year than ever before.
The Palms is also no stranger to offering lucrative promotions, perhaps not as much so now as in the past, that would appeal to locals and Vegas visitors alike. Honestly, if there is one property that I've seen in Vegas that combines Vegas Strip-Like opulence and value, the Palms would definitely be my, Off-Strip choice in that regard.
Personally, if it must sell, I really hope that it doesn't sell to any of the corporations that already own casinos throughout Vegas as well as the Nation on the whole. I would be most disappointed if the Palms went to either MGM or Caesar's and it would make me profoundly miserable to see it go to Penn National Gaming, or spin-off, Gaming and Leisure Properties. I could definitely stand to see a company like Cannery Casino Resorts buy it (Cannery, Eastside Cannery) but given that they recently sold Pennsylvania's The Meadows Casino to reduce their debt, I don't think that they are in a position to buy it. I do think that Cannery Casino Resorts does have the focus on promotions for both visitors and locals that would make it a good fit...and Cannery Casino Resorts has managed properties that they did not own in the past...so maybe something like that can happen.
It's also difficult to imagine the Palms rebranding to a Hollywood, so I really don't see how the management Philosophy or the property itself fits in with Penn National Gaming. The opulent feel combined with strong promotions and a nod towards the wants of locals essentially makes The Palms what it is, so whoever buys it, let's hope they adhere to the old, 'If it ain't broke, don't fix it,' adage.
Horseshoe/JACK Free Fall
I cannot think of any other reason for the Horseshoe Cleveland revenues to plunge 9% for January on a year-over-year basis other than the recent announcement that Dan Gilbert's Rock Gaming (now JACK Entertainment) will be rebranding the Horseshoe Cleveland as JACK Casino, though that doesn't seem to impact the Thistledown Casino or Horseshoe Cincinnati which will also be rebranding to JACK.
Furthermore, there are no environmental factors to site as the State of Ohio had quite a mild January as compared to last year with respect to snowfall and temperatures.
Hopefully with the roll-out of ClubJACK there will be some strong (read: player favorable) promotions in The Forest City to entice people to give the property another look.
In the meantime, is it just me, or is JACK Casino a nearly impossibly stupid name?
High Roller Has Fallen
Just because it was mentioned in a previous News & Notes, we'll follow up on the High Roller Sex story by stating that the...um...gentleman, Phillip Frank Panzica III will be pleading to a misdemeanor disorderly conduct charge while his partner, Chloe Scordianos has decided to fight the charges against her and is now facing a felony charge for public sex acts.
The felony, of course, is a Class D Felony in the State of Nevada punishable with a fine of up to $5,000 and one to four years in prison. While it is unlikely that Scordianos will do any serious time in any event, she would have been well-advised to just own up to the fact that she went down and plead down.
32Red to Need A Bigger Number
After a remarkable and record-breaking 2015 for WizardofOdds and WizardofVegas affiliate casino 32Red, the company is looking to complete some acquisitions this year. They haven't offered any specifics on what they would be buying, but they do state that any acquisitions would have to fit in with what the company is already doing well which is, in a word, everything.
Posted by
Mission146