Introduction
The Utah Jazz and their superstar shooting guard, Donovan Mitchell, have come to an agreement on a five year designated rookie max contract extension worth up to $195 million. This new deal has a base of $163,000,590 spread over the next five seasons, and it includes a 30 % escalator clause that could increase the All Star guard's earnings to $195.6 million if he is selected to one of the three All NBA teams.
The agreement possesses a 2025 player option following the fourth year of this contract extension. Mitchell is now scheduled to become an unrestricted free agent in 2026 when he will be 30 years old at that time. It was extremely wise for the Utah Jazz to offer Donovan a max contract extension as he has evolved into one of the best young star ball players in the National Basketball Association. He is definitely a guy you want to build your franchise around as he is a prolific scorer as well as a charismatic team leader for the Utah Jazz.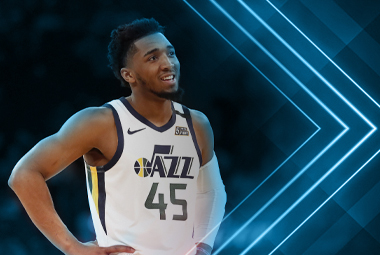 Basketball Background
Mitchell was born in Elmsford, New York, but he attended high school at the Canterbury School located in New Milford, Connecticut and Brewster Academy located in Wolfeboro, New Hampshire. He excelled at baseball and basketball early on in high school, but later he focused only on basketball after suffering an injury during a collision with a catcher resulting in him breaking a wrist.
Following his high school graduation, Donovan decided to enroll at the University of Louisville under legendary head coach Rick Pitino. He didn't start more than 5 games during his freshman campaign for the Cardinals, but during his sophomore year at the University of Louisville he averaged 15.6 points, 2.7 assists, and 4.9 rebounds per game. Mitchell shot 46.3 % from the floor along with 35.4 % from behind the arc, and 80.6 % from the free throw line. He was named to the First Team All Atlantic Coast Conference (ACC) for his performance during his second season of college basketball.
Mitchell entered the 2017 NBA draft without representation of an agent, and he was selected in the first round of the draft with the 13th overall pick by the Denver Nuggets. Although the Denver Nuggets took him in the 2017 draft, they immediately traded Donovan to the Utah Jazz for 24th pick in that draft, Tyler Lydon, as well as Trey Lyles. The Utah Jazz signed Mitchell to a four year rookie scale contract and the rest is history.
Success in the National Basketball Association
Throughout his three seasons in the National Basketball Association Mitchell has averaged 22.7 points per game as well as 4.0 assists per contest during the regular season, but his numbers in the NBA playoffs are even more impressive. Over the course of 23 career playoff games Donovan has averaged 27.3 points per game.
Incredibly Mitchell also averaged 36.3 points over the seven game series in the first round of the 2020 NBA playoffs against the Denver Nuggets. Unfortunately, the Utah Jazz blew a big advantage in the series as they lost to the resilient and hard fighting Denver Nuggets getting knocked out of the NBA postseason in the first round of action from the bubble in Orlando, Florida earlier this year. Donovan joined Michael Jordan and Allen Iverson as the only players in the long and illustrious history of the NBA to have multiple 50 plus point games in a playoff series.
The young and talented shooting guard was named to the 2020 NBA All Star team. In 2018 Mitchell was selected to the NBA's All Rookie First Team, and he won the NBA slam dunk contest during the All Star weekend in 2018 as well. Look for Donovan to continue to progress over the course of his next several basketball seasons as he prepares to enter his prime as an elite athlete in the National Basketball Association.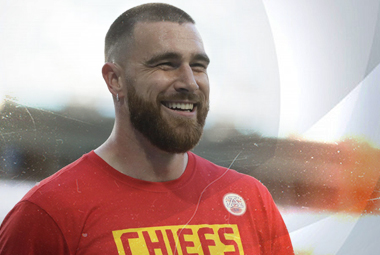 Media Statements
"A dream does not become reality through magic it takes sweat, determination and hard work," Donovan Mitchell posted on Instagram.
Mitchell proclaimed, "This is just the beginning, man. This is just the beginning. And I'm ready to go hoop again right now."
"I can't lie to you, I kind of was surprised a little of the things that I've done and accomplished," Mitchell explained. "But there's nothing I haven't worked on. There were criticisms of what I could do on the offensive and defensive end, and I feel like I've took a step in that right direction. This isn't the last of it. This is me scratching the surface.
"I know what I can do; I know what I worked for. I know how hard I work, and I know how hard this team has worked, And this won't be the end of it, and that's really what's fueling me — because this ain't the end."
"He's going to go on and lead a team to hopefully a championship one day," Mitchell's teammate Jordan Clarkson predicts. "He's just done a great job as a leader; and him being emotional and seeing all that, that's because you have big games, you put it all out there on the line, laid it out there every time we played. He stuck with us and stayed with us and it's the best sign I've seen as a leader."
Sources:
"Donovan Mitchell, Utah Jazz agree to 5-year extension worth up to $195M", Adrian Wojnarowski, espn.com, November 22, 2020.
"Making a splash: Mitchell, Jazz agree on max extension", Tim Reynolds, whio.com., November 22, 2020.
"Donovan Mitchell agrees to extension with Utah Jazz", Ryan Miller, ksl.com, November 22, 2020.
"Donovan Mitchell", basketball-reference.com, November 24, 2020.
"Utah Jazz", basketball-reference.com, November 24, 2020.
Posted by
DavidGreen