Introduction
On Friday, September 24th, 2021 the National Football League announced that they will be reinstating the problematic and often suspended (for drug violations) NFL wide receiver, Josh Gordon. Josh was most recently suspended by the NFL back in December of 2019 while he was under contract with and last playing with the Seattle Seahawks. That was Josh's 6th overall suspension by the NFL since the 2013 – 2014 NFL season, and it was his 5th NFL suspension for some form of substance abuse. Now the word on the street is that Gordon will be eligible and ready to play by week 4 of the 2021 – 2022 NFL season.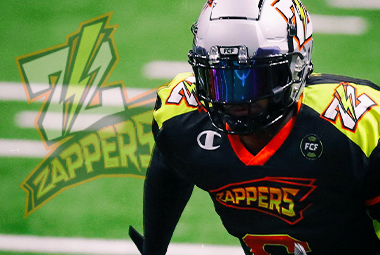 During his time on the field playing for either the Cleveland Browns, the New England Patriots, or the Seattle Seahawks Gordon has been absolutely unbelievable, but his struggles with substance abuse has always been his downfall. Let's take a look at the full timeline of his football playing days from childhood until present day.
Middle School and High School
Josh started using drugs and alcohol back as early as middle school. He would self - medicate by using Xanax, marijuana, and codeine in middle school in order to deal with feelings of anxiety, social awkwardness, and social inadequacies. Gordon was expelled from two different middle schools for theft as he was stealing electronics from other students. Throughout his time in middle school, he admits to using drugs all the time.
Gordon was granted a basketball scholarship to a prep high school in Houston, Texas named Westbury Christian. He was kicked out of this school in 10th grade for marijuana violations. He then attended a public school in Houston named Lamar High. Although he was able to attend and graduate from this high school, he was always involved in extremely negative activities.
Josh joined a gang in which he sold drugs, stole cars, carried and shot a gun, fought, scammed local businesses by passing off counterfeit currency, and overall using a whole lot of illegal substances and alcohol on a daily basis. He was constantly smoking marijuana, drinking vodka in class, drinking codeine syrup and soda, as well as taking Xanax, hydrocodone, and oxycodone during his high school days too. Gordon admitted to drinking before his football games in high school to determine if he could play drunk.
Baylor University
Although Gordon was heavily recruited by many Division 1 collegiate programs, he chose to attend Baylor University because he was not permitted to leave the state of Texas due to his supervised probation resulting from a felony credit card theft at age 17. He passed his once – a – month drug tests in Houston by using diluted samples that were never showing up as failed tests.
During his sophomore year at Baylor, he and a teammate were arrested after falling asleep in a Taco Bell drive thru and officers found multiple sacks of weed in the car. Gordon was charged with misdemeanor marijuana possession, the charges ended up getting dropped, but he was suspended for this violation by Baylor.
Gordon explained that he was dealing marijuana heavily while at Baylor in which he would profit over $10,000 per month. A coach at the University apparently assisted him in cheating drug screens through the use of detox. Josh was indefinitely suspended prior to the start of his junior year at Baylor for undisclosed rules violations that Josh claimed were due to failing another drug test.
"I've been enabled most of my life honestly," Gordon stated. "I've been enabled by coaches, teachers, professors — everybody pretty much gave me a second chance just because of my ability."
University of Utah
Even though Gordon was suspended multiple times while at Baylor he was offered transfer opportunities from colleges such as UCLA, USC, Oregon, and Utah. He chose to transfer to Utah, but he did not make any changes to his out of control and volatile lifestyle. He started using cocaine and he said he was taking Adderall everyday as well. Before even playing one single snap of football at Utah Gordon failed another drug screen. He moved back to Houston, sold drugs, and opted for the 2012 NFL supplemental draft.
The Cleveland Browns
The Cleveland Browns selected the troubled wide receiver, Josh Gordon, in the 2012 NFL draft. He played all 16 regular season games in his rookie year, but that would be the first and last time Gordon would make it through a full NFL season. In 2012 he pulled in 50 receptions for 805 yards and 5 touchdowns. His pregame ritual was taking bong hits and drinking liquor, and he would often miss meetings, show up late, and was noticed having bloodshot eyes.
2013
Before the beginning of the 2013 NFL regular season Gordon received a 2 - game suspension for violating the league's substance abuse policy. After sitting out the first 2 games that year he went on an unbelievable tear over the remining 14 games. He led the NFL in receiving yards with 1,646 yards on 87 catches and 9 touchdowns. He earned First Team All Pro honors and he was selected to the Pro Bowl as well.
2014 - 2015
Gordon was arrested for a DWI in North Carolina before the 2014 season, and the NFL decided to originally suspend him for the entire 2014 season after another failed drug test on top of the arrest. They later decreased the suspension to 10 games in order to comply with the new regulations of the league's substance abuse policy. Josh was eventually suspended for the last game of the year in 2014 for missing a team function. Before the start of the 2015 season Gordon once again violated the NFL's substance abuse policy earning him a suspension for the entirety of the 2015 NFL season.
2016
Gordon initially applied for reinstatement, but the request was denied by the NFL after he failed yet another drug screen. He was reinstated in July of 2016, but his suspension ended up being for the first four games of the regular season. As he was projected to start in the week 5 game Josh decided he needed help and enrolled in a rehab facility in the state of New Hampshire. He did not play a single snap with Cleveland for the entire 2015 and 2016 NFL season.
2017
In 2017, Gordon first applied for reinstatement to play football again in May and the NFL denied that request. Josh reapplied in the fall of that year and he was allowed to be reinstated under a conditional eligibility. Josh ended up playing only five games in 2017.
2018
Gordon played only 1 game for the Cleveland Browns in 2018 before they formally announced that they were parting ways with the troubled receiver for violating the team's trust. The New England Patriots traded for him early on in the 2018 season. On December 20th, 2018 Josh said that he was stepping away from the game of football to focus on his mental health, but later on it was revealed he failed another drug test. The NFL banned him from the league indefinitely at this point.
2019 – 2021
In 2019 prior to start of the 2019 – 2020 NFL season, Gordon was reinstated by the commissioner of the NFL, Roger Goodell. By December of 2019 the National Football League was forced once again to suspend Josh for violating the league's substance abuse and performance - enhancing substances policy.
On Thursday, March 4th, 2021 the Seattle Seahawks decided to officially release the troubled yet extremely talented wide receiver. Gordon has previously requested that the Seattle Seahawks release him as even though his contract was expiring it was still legally binding.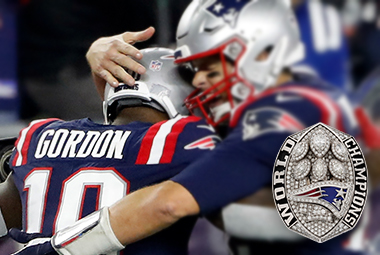 Josh then ultimately decided to join the start - up Fan Controlled Football League. He will be the next member of the FCF Zappers where he will once again reunite with his former quarterback while with the Cleveland Browns, Johnny Manziel. Both Manziel and Gordon have had multiple struggles with substance abuse in the past which has inevitably either suspended or ended their careers in the National Football League.
Josh Gordon's Football Career Achievements, Honors, & Awards
Throughout Gordon's 8 – year NFL career he has accomplished a strong list of achievements, honors, and awards including becoming a Super Bowl LIII champion in 2019, he was named to the NFL's First - Team All - Pro in 2013, he was selected to the NFL Pro Bowl also in 2013, and being the NFL's receiving yards leader back in 2013 as well.
Josh Gordon's NFL Statistics
Over the course of the 6 seasons of playing ball in the National Football League "Flash" has played in 63 NFL games. Gordon has pulled in 247 receptions for a total of 4252 receiving yard. Josh has scored 20 NFL touchdowns, and he has averaged 17.2 yards per reception. Josh has also ran the football for 89 rushing yards on 6 carries which gives Gordon an average of 14.8 rushing yards per attempt. That is an amazing rushing average, and I am sure Gordon is looking forward to adding to these statistics once again during the already in progress 2021 – 2022 NFL season.
Media Statements
"We are grateful that the NFL appreciates the work that Josh put in and now he has earned another opportunity to be part of this league," Josh Gordon's agent in Zac Hiller explained to Adam Schefter of ESPN. "We are proud of Josh, and I know all the fans can't wait to see him on Sundays."
Sources:
"NFL reinstating Josh Gordon; WR could play in Week 4, sources say", espn.com, September 24, 2021.
"Josh Gordon", pro-football-reference.com, September 25, 2021.
"A timeline of Josh Gordon's history with substance abuse and suspensions", Nicole Yang, boston.com, December 20, 2018.
Posted by
DavidGreen