Introduction
On Sunday, September 26th, 2021 the San Francisco 49ers veteran superstar shut – down cornerback, Josh Norman, took a hard hit from a helmet to his chest in an instant - classic Monday Night Football game between the Green Bay Packers and the San Francisco 49ers from Levi's Stadium located in Santa Clara, California.
The Green Bay Packers went on to dramatically win this outstanding NFC match – up in the final seconds of this ball game with a final score of 30 to 28, but that was the least of the concerns of the San Francisco 49ers as Norman spent that night in the hospital following that excruciating hit that Josh endured last Sunday night.
On Monday, September 27th, 2021 Norman finally returned from the hospital, and Josh rejoined his team in the San Francisco 49ers as they look forward to a gigantic NFC West football game this Sunday, October 3rd, 2021 versus the Seattle Seahawks from Lumen Field located in Seattle, Washington. The devastating hit to his chest that he endured early on in last Sunday night's game against the Green Bay Packers resulted in Norman suffering a severely bruised lung.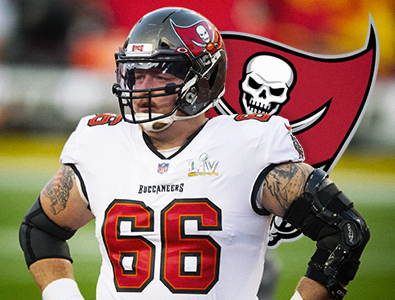 The Injury
Josh's injury occurred early on during the 2nd quarter of play in the first half of the match – up vs. the Green Bay Packers when he took an extremely fast and furious helmet to his chest cavity. With 10 minutes and 48 seconds left in the second - quarter, Norman through a strong tackle on the Green Bay Packers' running back, Aaron Jones, that ended up causing a fumble that eventually went out of bounds at the San Francisco 49ers' 3 – yard – line, and the Niners ultimately followed that up with an important as well as exciting 4th – down stop on the very next play.
Shortly after, Norman was observed entering the blue medical tent on the San Francisco 49ers team sideline. He then walked to the San Francisco 49ers' locker room just before halftime of this big – time NFC match – up. Josh was unable to return to this game unfortunately and for good reason. Norman played 30 snaps versus the Green Bay Packers last weekend, and he was credited with 1 tackle as well as a forced fumble during the game. Josh was making his first starting performance at cornerback with the San Francisco 49ers since he signed with the franchise on September 6th, 2021, in order to claim the cornerback job directly opposite of the other starting cornerback for the San Francisco 49ers, Emmanuel Moseley.
According to the head coach of the San Francisco 49ers, Kyle Shanahan, Norman was apparently spitting up blood following this violent on the field incident, and upon further examination from team physicians as well as medical specialists they determined and revealed to the public that Josh had some fluids remaining in his lungs even well after the problematic hit that he took on Sunday Night Football in front of all of America.
Upon leaving the hospital and returning back to the San Francisco 49ers' team facility, Norman was able to participate at least in team meetings on Monday afternoon. Shanahan verbally relayed that Josh is now currently considered day – to – day in relation to any football activities, and there is even a possibility that he could play this Sunday afternoon against the Seattle Seahawks (3:05 p. m. CT on Fox) as long as he passes all of the necessary tests and evaluations from the doctors.
Norman wasn't the only player of the San Francisco 49ers player on their defensive secondary to get injured last Sunday night. The San Francisco 49ers' nickel – back / cornerback, K'Waun Williams, suffered a calf strain which will cause him to miss approximately a few games for the Niners.
Losing both Williams as well as Norman early on in that football game forced the San Francisco 49ers to spend a considerable amount of time last Sunday night juggling, mixing & matching, and restructuring their few only remaining healthy cornerbacks against the Green Bay Packers' deadly quarterback in Aaron Rodgers.
Dontae Johnson originally replaced Norman in the defensive backfield, and the San Francisco 49ers' rookie, Deommodore Lenoir, filled in for Williams prior to Johnson suffering a minor shoulder stinger that pushed Lenoir back to the outside for the Niners' usually dependable defensive unit. Johnson was able to return back to action in the game, but the San Francisco 49ers had no other healthy corners left on their active team roster after Moseley, Lenoir, and Johnson.
Rodgers finished the contest going 23 – of – 33 overall for 261 passing yards as well as 2 touchdowns, and the San Francisco 49ers were called for 3 defensive pass interference penalties resulting in a total loss of 81 yards, with 2 of those penalties going against the Niners' cornerbacks Moseley and Lenoir. With 37 seconds left in the game, Rodgers completed 2 nice passes to his favorite target in wide receiver, Davante Adams, for 42 yards against the San Francisco 49ers depleted defensive secondary which set up the final game - winning field goal at the end of regulation.
The injuries to Norman and Williams come after starter Jason Verrett was lost for the 2021 – 2022 NFL season during play in Week 1 versus the Detroit Lions due to a torn right ACL. As of now, the only healthy cornerbacks on the Niners roster are Moseley (who just came back from a knee injury of his own), Lenoir, veteran Dre Kirkpatrick (who just signed on September 14th, 2021), and their rookie Ambry Thomas. Kirkpatrick and Thomas were already pre - game inactive players in last weeks' loss to the Green Bay Packers.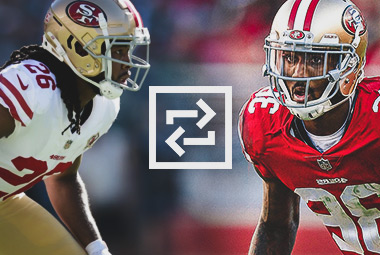 Shanahan explained that it is possible the San Francisco 49ers will have to add additional players again at their defensive back's positions, although one in - house possibility to return to the team is Davontae Harris. He is expected to return to practice on this Wednesday after missing the first 3 weeks of the 2021 – 2022 NFL season on the injured reserve list due to a hamstring injury. In other San Francisco 49ers injury news, Shanahan revealed that their Pro Bowl tight end, George Kittle, is currently dealing with a little light calf soreness, and he will also be considered day - to - day this week.
Media Statements
"There's a possibility (he could play this week)," the head coach of the San Francisco 49ers Kyle Shanahan shared with the sports media world last Monday, September 27th, 2021. "The way that goes, he has got to clear some imaging, he's got to pass the CT scans to get back to practice. From what I'm told, that could take anywhere from one day to throughout the week so we're just going to have to keep monitoring that each day as the week goes. I think the back put his helmet right in his chest and just got him in a sensitive area. You've got to be comfortable with whoever we have on the roster. Whether it's running back or whether it's corner, it's next man up."
Josh Norman's Football Career Achievements, Honors, & Awards
Throughout Norman's football career he has accomplished quite a bit. Below are just the biggest achievements, honors, and awards of his premature football career: Josh was named to the NFL's First - Team All - Pro in 2015, he was selected to the NFL's Pro Bowl in 2015 as well, he was named to the First - Team FCS All - American back in 2011, and Norman was also named to the First - Team All - Big South on 3 occasions way back in 2009, 2010, and 2011.
Sources:
"San Francisco 49ers CB Josh Norman released from hospital after suffering lung bruise", Nick Wagoner, espn.com, September 27, 2021.
"Josh Norman", pro-football-reference.com, September 28, 2021.
Posted by
DavidGreen