Introduction
On Tuesday, October 18th, 2022 the Denver Broncos head coach, Nathaniel Hackett, announced that his starting quarterback, Russell Wilson, has undergone an MRI in order to determine the severity of his sore hamstring.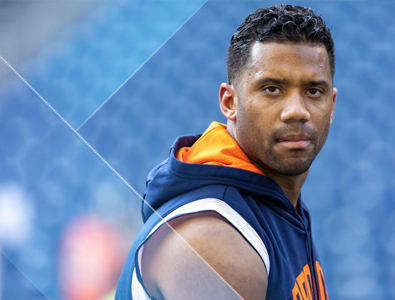 Russell Wilson's Current Availability
After analyzing the conclusions of that MRI on Wilson's hamstring, Hackett has determined that the status of his big - name QB is currently day - to - day, making the availability of the veteran signal - caller for the Denver Broncos questionable for this Sunday's game versus the New York Jets amidst the growing frustrations in the locker room following the Denver Broncos Monday Night Football 19 to 16 overtime loss to the Los Angeles Chargers.
Closely Monitored this Week
Russell suffered the hamstring injury that he is presently dealing with during the 4th - quarter of Monday night's contest vs. the Los Angeles Chargers. Hackett claims that Wilson will be continually evaluated throughout this week in order to gauge his participation level as well as the status of his hamstring injury which should determine the overall availability for the Denver Broncos game this Sunday afternoon versus the New York Jets at Empower Field at Mile High Stadium located in Denver, Colorado.
"He'll be day - to - day. We'll go ahead and take a look at that and monitor [each day],'' the head coach of the Denver Broncos, Nathaniel Hackett, stated. "... We'll get a feel for him [Tuesday] and into [Wednesday].''
How the Injury Influenced Last Week's Game
Hackett explained to the sports media outlets that the hamstring injury to Wilson influenced, "a little bit there,'' how he decided to call the offensive plays for Russell and the Denver Broncos during the remainder of the 4th - quarter and even into the overtime period last Monday night. The Denver Broncos finished with an amazingly bad minus - 9 net passing yards during the 2nd - half as well as the overtime period combined in the Denver Broncos disappointing loss to their division rivals in the Los Angeles Chargers on this week's Monday Night Football match - up.
"I kind of scrambled to move around on one -- I had to throw it away -- it kind of got me pretty good in the fourth quarter,'' the Denver Broncos starting quarterback, Russell Wilson, exclaimed following the Denver Broncos loss on Monday Night Football. "Just tried to play through it ... just trying to find a way to win the game.''
Prior to last Monday's new hamstring injury, Wilson was already previously receiving medical treatment due to a partially torn muscle near his right shoulder which he suffered during the Denver Broncos October 2nd, 2022 loss to the Las Vegas Raiders. Russell's ability to remain healthy enough to not only play but to help the Denver Broncos try to fix some of their offensive issues will be part of the ultimate decision on how much Wilson is going to practice this week or if he will play this Sunday afternoon vs. the New York Jets.
"He's an ultimate competitor -- he's going to do everything in his power to get out on that field,'' Hackett proclaimed. "We have to make sure that he's healthy enough to be able to go out and play at a high level. Whoever has got to go in, whether it's [Brett Rypien], Josh [Johnson], anybody, we'll feel confident, we'll try to build a plan for them that makes them successful.''
The Denver Broncos highly - paid starting quarterback in Wilson completed last Monday's football game by throwing 15 - of - 28 on his pass attempts which was good for only 188 - passing yards to go along with his one and only touchdown throw. 173 of those passing yards and the 1 - touchdown pass came during the 1st - half of that game when the Denver Broncos offense actually looked somewhat decent compared to how bad it has looked so far this year. Russell was just 3 - of - 11 throwing for a very low 15 - passing yards throughout the final 3 - quarters as well as the overtime period vs. the Los Angeles Chargers last Monday night.
Poor Rankings and Statistics so far this NFL Season
As of now, Wilson ranks 30th (out of 30) among the National Football League's starting QBs in completion percentage with 58.6 %, and Russell has only thrown for 5 - touchdowns throughout the initial 6 - NFL games of the 2022 - 2023 NFL season at this point. The Denver Broncos are presently last in the National Football League in scoring with recording only 15.2 points per game, last in the NFL in red zone success, last in the National Football League in goal - to - go situations, and 30th in the league in third - down percentage.
The Denver Broncos are getting increasingly angry and frustrated to go along with their losing brand of football that they have been displaying lately. The Denver Broncos running back Melvin Gordon III and their wide receiver Jerry Jeudy were just caught on camera during the last week's game as the two of them engaged each other in an emotional and heated exchange. Gordon III mentioned after the MNF game in Los Angeles that he had not been told the reason that he was removed from the Denver Broncos offensive line - up against the L. A. Chargers following his just three total 1st - half rushing attempts.
In his 1st - game with the Denver Broncos, Latavius Murray, finished the contest with 66 – rushing yards over the course of his 15 total carries, and Murray had 14 of his total rushing attempts during the 2nd - half. Gordon III has 4 - fumbles so far during this 2022 - 2023 NFL season, including a costly one on the Seattle Seahawks' 1 - yard line during the Denver Broncos season opener as well as one that was eventually returned for a touchdown in a game earlier this year against the Las Vegas Raiders. Maybe that has something to do with why Gordon III has been seeing less carries lately for the struggling Denver Broncos.
"Yeah, they're frustrated, coaches are frustrated, we're all frustrated,'' Hackett goes on say. "We want that consistency ... they want to win, they want to be part of it, they want to make plays for their teammates, so that happens, that happens when you don't win a football game.''
When Hackett was asked if he would meet with Gordon the Denver Broncos head coach had this to say: "We're going to have a conversation. We have a very good relationship. We want to make sure we're crystal clear on everything and he knows where I stand. I always like those awkward conversations and always want to be up front and honest with everybody.
"Melvin didn't do anything wrong -- he didn't. We just didn't have a lot of plays, and in the end, he didn't get the reps that he wanted. He's a competitor -- he wants to be out there helping with his team.''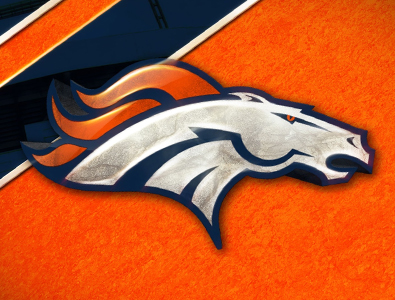 The Dismal Start to the 2022 - 2023 NFL Season for the Denver Broncos
This is just another point of frustration after the start to the Denver Broncos 2022 - 2023 NFL season has been terrible by all standards. They might be a miserable football team right now, but without the services of their Super Bowl champion and 9 - time NFL Pro Bowl quarterback in Russell Wilson the Denver Broncos would be even worse off.
Their upcoming opponents in the New York Jets are coming off of a huge victory against the Green Bay Packers at Lambeau Field, and the New York Jets are seemingly turning their franchise around right now as they have been stacking up some wins this year so far. Hopefully Wilson will be able to go vs. the New York Jets this Sunday, and the Denver Broncos (2 - 4) can record a much - needed win.
Wilson's Football Career Achievements, Honors, & Awards
Super Bowl Champion (XLVIII)
Walter Payton NFL Man of the Year Award Winner (2020)
Second - Team NFL All - Pro Selection (2019)
9 - Time NFL Pro Bowl Selection (2012, 2013, 2014, 2015, 2017, 2018, 2019, 2020, 2021)
NFL Passer Rating Leader (2015)
NFL Passing Touchdowns Leader (2017)
Bart Starr Award Winner (2022)
Griese - Brees Quarterback of the Year Award Winner (2011)
First - Team All - Big Ten Selection (2011)
ACC Rookie of the Year Award Winner (2008)
ACC Offensive Rookie of the Year Award Winner (2008)
First - Team All - ACC Selection (2008)
Second - Team All - ACC Selection (2010)
North Carolina State Wolfpack Jersey Number 16 Retired
Sources:
"Broncos QB Russell Wilson day - to - day after MRI on hamstring", Jeff Legwold, espn.com, Tuesday, October 18, 2022.
"Russell Wilson", pro-football-reference.com, Wednesday, October 19, 2022.
Posted by
DavidGreen