Introduction
On Wednesday, March 23rd, 2022 the Kansas City Chiefs decided to trade their 6 – time NFL Pro Bowl speedy and talented wide receiver, Tyreek Hill, to the Miami Dolphins.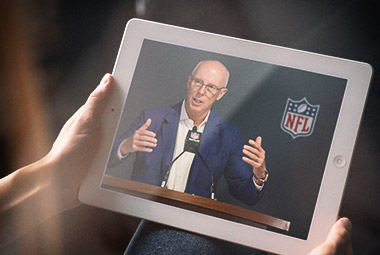 In exchange, the Kansas City Chiefs will receive 5 – draft picks including a 2022 1st - round selection (number 29 overall), a 2022 2nd – round pick (number 50 overall), and a 2022 4th – round choice, as well as a 4th – round and 6th – round selection during the 2023 NFL Draft from the Miami Dolphins.
The Miami Dolphins are also granting Hill a 4 – year contract extension worth up to approximately $120 million. This new deal between Tyreek and the Miami Dolphins includes $72.2 million in total guaranteed money, and it involves $52.535 million due at the time of the signing according to Hill's agent, Drew Rosenhaus.
This new agreement makes Hill now the highest - paid wide receiver in the history of the National Football League. The $72.2 million value of the deal develops into fully guaranteed money at the commencement of the 2023 – 2024 NFL season. The 3 – year total of the contract is around an astonishing $72.5 million.
For Tyreek who was previously already under contract for the 2022 – 2023 NFL season, the overall total worth of the agreement, including the $120 million in new money, is a whopping $141.685 million. The deal also includes $250,000 in Pro Bowl incentives for each season during the life of the contract between Hill and the Miami Dolphins.
This is a fantastic move for both NFL franchises. The Miami Dolphins get one of the National Football League's best wide receivers at the moment through the trade, and the Kansas City Chiefs receive a plethora of future draft picks as well as freeing up a bunch of salary – cap room for the team to sign other football players too.
Media Statements
The Miami Dolphins' newest wide receiver, Tyreek Hill, stated, "Today starts a new beginning. I'm very excited to be joining the Miami Dolphins and get to work, however it's hard thinking about the memories, people and fans that made my time in Kansas City so great. I worked hard every day to show my appreciation for you taking a chance on me. To Coach (Andy Reid), Coach (Eric) Bieniemy and Coach (Greg) Lewis, thank you for what you have taught me not only about football but about life. Kansas City will always hold a special place in my heart!"
"It's hard to put into words what Tyreek has meant to Chiefs Kingdom over the last six years," the Kansas City Chiefs general manager, Brett Veach, explained. "He's a special player, one of the best in franchise history. He's been a large part of our success, including our Super Bowl championship run. This decision was incredibly difficult, but we felt it was a necessary move in the best interest of the team, and also for Tyreek. We wish him the best as he continues his career."
"I am happy for Tyreek, he has grown as a man and player here in Kansas City," says the head coach of the Kansas City Chiefs, Andy Reid. "Myself, my staff, and our organization appreciate all he did for our team. This move will also benefit the Chiefs, we now have cap space and additional draft picks to grow as a football team. I wish him well as he moves forward."
Tyreek Hill's Football Career Achievements, Honors, & Awards
3 – Time First - Team NFL All - Pro (2016, 2018, 2020)
Second - Team NFL All - Pro (2018)
6 – Time NFL Pro Bowl Selection (2016, 2017, 2018, 2019, 2020, 2021)
NFL 2010's All - Decade Team
PFWA All - Rookie Team (2016)
Big 12 Offensive Newcomer of the Year (2014)
Sources:
"Miami Dolphins acquire Kansas City Chiefs WR Tyreek Hill for five draft picks, give him four - year, $120 million deal", Adam Schefter, espn.com, March 23, 2022.
"Tyreek Hill", pro-football-reference.com, March 26, 2022.
Posted by
DavidGreen