Introduction
On Wednesday, July 3rd, 2019 former University of Kentucky and NFL quarterback, Jared Lorenzen, died from a battle with cardiac and renal issues. The man was only 38 years old at the time of his death.
Lorenzen had always struggled with being overweight from his college days to his pro days as well as after his playing days as a football player. Jared was always over 300 pounds even in his college days. His nickname was "Hefty Lefty" which is self-explanatory. He had to be hospitalized last week prior to him passing away due to his cardiac and renal health issues.
University of Kentucky
The born and raised Kentucky native had an extremely successful college career as a Wildcat at UK. He attending the University of Kentucky from 2000 to 2003 in which he set records at Kentucky for passing yards with 10,354, completions with 862, and total offense with 10,637 yards. Hefty Lefty was enshrined in the University of Kentucky's Athletics Hall of Fame in 2015.
NFL Career
Lorenzen was not picked by an NFL team during the 2004 NFL draft, but he was signed by the New York Giants as an undrafted free agent in 2004. He made the Giant's roster as their third string quarterback, and he later became the back up QB as Eli Manning was their number one starting quarterback.
He earned a Super Bowl ring as the backup quarterback with New York in 2007 when the Giants beat the previously undefeated New England Patriots in Super Bowl XLII. The New York Giants released Lorenzen on June 23, 2008. The Indianapolis Colts signed Jared on July 24, 2008, but he was waived by the Colts during the final cuts for the 53-man roster.
Arena League Football
On February 10, 2009 Jared Lorenzen was signed by the Kentucky Horsemen of the AF2. The AF2 is a developmental arena football league. This stint is his football career did not last very long as the Kentucky Horsemen went bankrupt and the team was dissolved in October of 2009. Lorenzen retired from playing football after his arena league team went under.
Coaching
On March 23, 2010, Lorenzen was hired as the quarterback's coach at Highlands High School, in Fort Thomas, Kentucky which is his former high school. He only remained as a coach there for one year.
Northern Kentucky River Monsters
In 2011, Lorenzen was hired to be the general manager of the Northern Kentucky River Monsters of the Ultimate Indoor Football League. He still had a strong desire to play the game he loved so he resigned as the general manager and became the starting quarterback for the River Monsters. He had an amazing season right off the bat in this indoor league as he won the MVP award. This recognition made Lorenzen quite popular and he was selected to be the commissioner of the league after that 2011 season.
Owensboro Rage
Still wanting to play football led Jared to quit as the commissioner to join the Owensboro Rage of the Continental Indoor Football League during the already underway 2013 season. Due to financial problems the Rage folded two weeks before the end of the season that same year.
Return to the Northern Kentucky River Monsters
The River Monster were now in the Continental Indoor Football League and Lorenzen became their starting QB on December 17, 2013 having a great first game. The very next game he broke his tibia ending his professional football career for good.
Post Football Career
The former player then joined the Kentucky Sports Radio show in Lexington, Kentucky as a guest host mainly during the Wildcats football season. In 2015 he launched a t-shirt company called Throwboy Tees. On July 28, 2017, he started "The Jared Lorenzen Project" to bring awareness and fight obesity. By this point in his life he was over 500 pounds in weight. In 2018 he lost over 100 pounds astonishingly. If you could use sports betting to wager on how much weight he could lose the odds would have been very high.
Death
Lorenzen suffered an acute infection, complicated by heart and kidney problems due to his obesity. Unfortunately, he died on July 3rd, 2019 at the young age of 38. Jared was a very well-liked and influential man, and he will be greatly missed.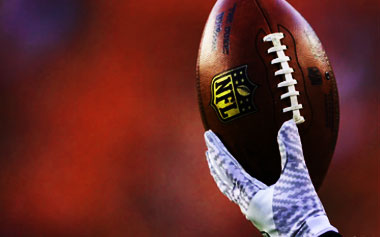 Media Statements
The University of Kentucky tweeted, "We lost a great one too soon today. Our hearts are with the Lorenzen family."
"We love you, 22."
"It is with heavy hearts that the family of Jared Lorenzen would like to extend our sincere thanks and appreciation for all of your support and prayers over the past 6 days," says Lorenzen's mother, Janet Hermes. "We are deeply saddened to announce the passing of Jared today, July 3, 2019."
"Again, we appreciate all of the warm wishes and prayers, but as a family, we would request your respect and privacy at this time. We will offer arrangement information in the coming days. Please keep Jared's family, and especially his children, in your thoughts and prayers."
Mitch Barnhart Kentucky's athletic director states, "We are deeply saddened to learn of Jared Lorenzen's passing. He was a true Wildcat and a man whose love for the University of Kentucky was plain to see well after his playing days were over.''
The New York Giants tweeted, "He was an important member of our 2007 team, one that created its own destiny. Our thoughts are with Jared's family and friends who loved and appreciated him so much, just as our organization and fans did.''
"We competed against each other in college and came to the Giants together," says teammate Eli Manning, who played against Lorenzen's Kentucky Wildcat teams during his college days at Ole Miss. "My thoughts and prayers go out to his family. I will always remember his competitive spirit and his good nature. Jared has left us all way too soon."
Sources:
"Record-setting Kentucky QB Lorenzen dies at 38", espn.com, July 4, 2019.
"Jared Lorenzen Bio, Wiki, Age, NFL, Former Giants QB, Ex-Wife (Tamara Tabar), Children, Mother, Obesity, Cause of Death", globintel.com, July 3, 2019.
Posted by
DavidGreen