Introduction
The former legendary left fielder for the Chicago Cubs as well as the St. Louis Cardinals and the Baseball Hall of Famer, Lou Brock, has passed away at the age of 81. Dick Zitzmann was a long time friend and agent of Brock's, and although he announced publicly that Lou had died on Sunday, September 6th, 2020 in St. Louis, Missouri he did not disclose any details regarding what caused his death.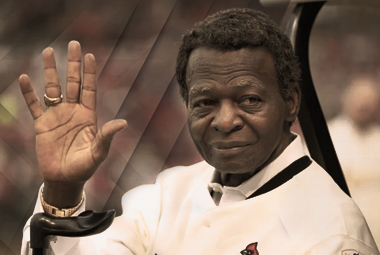 Previous Health Issues
In October of 2015 Brock had his left leg amputated from his left knee down due to an infection in relation to a diabetic condition. Lou announced on April 17th, 2020 that he was diagnosed with multiple myeloma, which is a blood cancer that starts in the bone marrow's plasma cells. After treatment for his cancer Brock was assured by doctors later on in July of 2017 that he was in remission, but it is possible that his cancer may have returned and took his life. Currently we are not exactly sure of Brock's cause of death.
Baseball Background
Brock was born in El Dorado, Arkansas, but he moved to Collinston, Louisiana at the age of two years old. Surprisingly he did not play organized baseball until he was in the 11th grade. Lou attended high school in Mer Rouge, Louisiana, where he received some academic assistance to attend Southern University in Baton Rouge, Louisiana. When a poor grade in his first semester at Southern University resulted in the possibility of him losing his academic scholarship, he decided to try out for the college's baseball team in order to assure himself an athletic scholarship.
MLB Career
In 1960 the Chicago Cubs signed Brock as an amateur free agent. After excelling in the minor leagues Lou was called up to the big leagues on September 10, 1961, at the age of 22. After the Chicago Cubs became impatient with his early development, they traded Lou to the St. Louis Cardinals in 1964. The Chicago Cubs received pitcher Ernie Broglio, Bobby Shantz, and Doug Clemens from the Cardinals while the St. Louis Cardinals picked up Lou Brock, Jack Spring, and Paul Toth from the Cubs.
St. Louis Cardinals
Brock played for the St. Louis Cardinals from 1964 until he retired from playing professional baseball in 1979. Throughout his time with the St. Louis Cardinals Lou was selected to the National League MLB All Star team 6 times (1967, 1971, 1972, 1974, 1975, 1979). He led the Cardinals to 2 World Series championships (1964, 1967). He won the Roberto Clemente Award in 1975.
Brock led the National League in stolen bases 8 times (1966, 1967, 1968, 1969, 1971, 1972, 1973, 1974). The St. Louis Cardinals retired his number 20 as well as commemorating him in the St. Louis Cardinals Hall of Fame. He was inducted in to the Baseball Hall of Fame in 1985. Lou Brock was one of the greatest baseball players of all time. He will be greatly missed, but he will be always remembered by so many.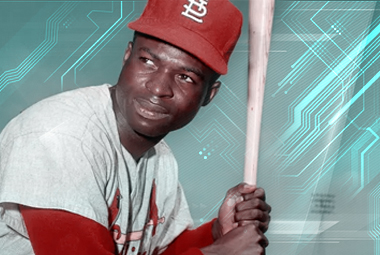 Media Statements
"Lou Brock was one of the most revered members of the St. Louis Cardinals organization and one of the very best to ever wear the Birds on the Bat,'' says the St. Louis Cardinals' chairman, Bill DeWitt Jr.
"He will be deeply missed and forever remembered.''
"Lou was an outstanding representative of our national pastime and he will be deeply missed,'' the Major League Baseball commissioner Rob Manfred stated.
"There are two things I will remember most about Lou,'' the former St. Louis Cardinals teammate Ted Simmons explained. "First was his vibrant smile. Whenever you were in a room with Lou, you couldn't miss it -- the biggest, brightest, most vibrant smile on earth. The other was that he was surely hurt numerous times, but never once in my life did I know he was playing hurt.''
In Brock's 1976 memoir he said, "Lou Brock: Stealing is My Game," he explained his success. Take a "modest lead" and "stand perfectly still." The pitcher was obligated to move, if only "to deliver the pitch." "Furthermore, he has two things on his mind: the batter and me," Brock wrote. "I have only one thing in mind -- to steal off him. The very business of disconcerting him is marvelously complex."
"Our hearts are a little heavy for the passing of Lou, but we know he's in a better place,'' the current St. Louis Cardinals' manager Mike Shildt proclaimed.
"Your old lifestyle's not going away; it's going to be around you for a long time. But you'll find it has no room to enter,'' Brock once relayed to the Christian Broadcasting Network.
Lou removed the third – base bag out of the ground, raised it over his head and announced to the fans at the Oakland Coliseum, "Today, I am the greatest of all time."
Brock could only smile as he said, "No, Rickey, the speech?! What about the speech?" Lou noticed Rickey Henderson after the game as he smiled again, he stated, "Rickey told me, 'Sorry, I forgot.'"
"You have a great smile," Brock said to Tim Kurkjian's son, Jeff. "Let everyone see it. A great smile can disarm people like nothing else. Smile as much as you can. We don't smile enough in the world today."
Sources:
"Hall of Famer Lou Brock, Cardinals base-stealing icon, dies at 81", espn.com, September 6, 2020.
"The greatness of the late Lou Brock went beyond baseball", Tim Kurkjian, espn.com, September 6, 2020.
"Lou Brock", baseball-reference.com, September 17, 2020.
"Chicago Cubs Team History & Encyclopedia", baseball-reference.com, September 17, 2020.
"St. Louis Cardinals Team History & Encyclopedia", baseball-reference.com, September 17, 2020.
Posted by
DavidGreen