Introduction
The Arizona Cardinals made sure to resign their young superstar safety, Budda Baker, to an extremely lucrative contract extension. The new deal will extend his contract another four years, and it is valued at $59 million. This agreement between Baker and the Arizona Cardinals makes Budda the highest paid safety in the history of the National Football League.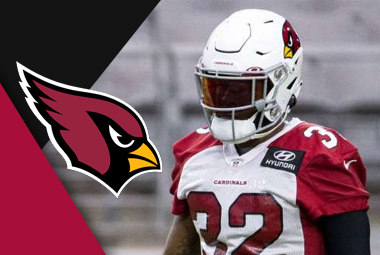 New Contract Details
The 4 year $59 million contract extension includes $33,100,000 in total guaranteed money despite not having a signing bonus. Baker's annual salary will now be approximately $14,750,000 over the course of the upcoming four seasons in the National Football League. Budda will next become an unrestricted free agent in 2025. The remainder of the contract extension details have yet to become public information.
Baker's Rookie Contract
The 24 year old safety's original rookie contract was a four year agreement worth $6,830,005, and prior to the recent contract extension he just received from the Arizona Cardinals he was scheduled to become an unrestricted free agent following the upcoming 2020 – 2021 NFL season. The Arizona Cardinals are happy to have Baker's services for at least the next four years.
Football Background
Budda was born and raised in Bellevue, Washington. He attended Bellevue High School where he played safety as well as running back in football while also participated in many school clubs and the track team too. He originally chose to commit to the University of Oregon, but Baker ultimately decided to enroll at the University of Washington to play football for the Washington Huskies.
Throughout his three years playing college football Baker was a stand out on the gridiron. He earned First Team All American honors as well as All Pac 12 honors. Budda decided to forego his senior year to enter the NFL draft. With the 36th overall pick in the second round of the 2017 NFL draft the Arizona Cardinals drafted the exciting and explosive safety out of the University of Washington.
Over the course of his first three seasons in the National Football League Baker has definitely made a name for himself in pro football. Since 2017 Budda has recorded 323 tackles, 3.5 sacks, 4 forced fumbles, 2 fumble recoveries, 14 pass deflections, and 1 defensive touchdown. He was selected to the NFL Pro Bowl two times (2017, 2019) including his rookie campaign in the National Football League. In fact, in 2017 he was named to the NFL's First Team All Pro.
It is obvious why the Arizona Cardinals wanted to extend Baker's rookie contract as they do not want the big time safety to enter the NFL's free agent market. The Arizona Cardinals have a solid core of young and talented players and hopefully they will continue to improve under the leadership of their young former first overall NFL draft pick in Kyler Murray.
Media Statements
"It's definitely an exciting thing for me to be labeled [as the highest-paid safety in league history], to say that," Budda Baker explained. "It was a very cool experience and it's a very cool experience right now. But, for me, I'm just trying to earn what I will make now. I'm labeled as this player and now I have to show out and continue to show out each and every week. And that's my goals and my plans to do that."
"That's going to be something we're going to have to work through here in the future, knowing that we have to operate at a certain number," the Arizona Cardinals general manager Steve Keim expressed. "But, Budda was at the top of our list and we knew that we had to get him extended, and we knew that we wanted him to be a core player here for a long time."
The Arizona Cardinals Franchise History
The Arizona Cardinals franchise has endured a long and rich history in the professional football. Originally the Cardinals were founded in Chicago in the 1920's before moving the franchise to Saint Louis, Missouri in 1960's. The Cardinals eventually moved to Phoenix, Arizona in 1988 becoming the Phoenix Cardinals before finally changed their team name to the Arizona Cardinals prior to the 1994 – 1995 NFL season.
Sources:
"Sources: Arizona Cardinals making Budda Baker highest-paid safety in NFL history", Josh Weinfuss, espn.com, August 25, 2020.
"Budda Baker", pro-football-reference.com, August 27, 2020.
"Chicago/St. Louis/Phoenix/Arizona Cardinals Franchise Encyclopedia", pro-football-reference.com, August 27, 2020.
"Budda Baker", spotrac.com, August 27, 2020.
Posted by
DavidGreen