Introduction
The New York Jets traded their All Pro superstar safety, Jamal Adams, to the Seattle Seahawks after a month or so of Adams asking the New York Jets to trade him after they did not grant him a long term contract extension. The Jets did get fair compensation for losing one of their best players in this NFL offseason agreement with the Seattle Seahawks.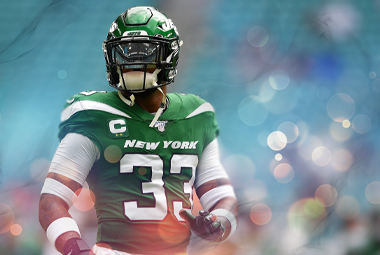 The Trade Details
In exchange for Adams, the Seahawks are sending the New York Jets their first-round draft picks for the 2021 and 2022 NFL drafts as well as safety Bradley McDougald and their third-round selection in 2021 NFL draft. Along with Adams the Jets are giving the Seattle team their fourth-round pick in the 2022 NFL draft.
Football Background
Adams was born and raised in Texas. He attended Hebron High School in Carrollton, TX. Jamal excelled on both sides of the football in high school. During his last two years of high school ball he racked up 138 tackles and 7 interceptions on defense while scoring 20 touchdowns on offense. Adams decided to enroll at Louisiana State University.
As a true freshman at LSU Jamal played in all 13 games for the Tigers, and he recorded 66 tackles as well as a sack. For his solid work during his junior year at LSU Adams was named to the Associated Press All SEC First Team, and he chose to enter the NFL draft forgoing his senior year of college football.
Career in the National Football League
With the sixth overall selection in the first round of the 2017 NFL draft the New York Jets picked him up in order to help their defensive secondary unit. Adams started immediately after joining the New York Jets, and by his second year in the National Football League he was named as team captain by the Jets. Throughout his three seasons playing in the big apple Jamal made 273 total tackles, 12 sacks, 6 forced fumbles, 4 fumble recoveries, 2 interceptions, and 2 defensive touchdowns.
Over the course of Adam's explosive and promising career in the National Football League he was selected to the NFL's Pro Bowl two times (2018, 2019). In 2019 he was named to the NFL's First Team All Pro while in 2018 he was honored by being chosen to the NFL's Second Team All Pro. For his work during the 2017 – 2017 NFL season Adams was placed on the PFWA All Rookie Team.
Team Franchise History
The New York Jets have been suffering as one of the worst teams in the AFC East division. Ever since Joe Namath led the team to win Super Bowl III against the heavily favored Baltimore Colts the franchise has never made it back to the Super Bowl. In fact, they have spent the majority of their time over the last fifty years in the bottom of the barrel of teams in the National Football League. Losing a player such as Jamal Adams definitely hurts, but hopefully they can use those two first round draft picks from the Seattle Seahawks to pick up franchise players.
The Seattle Seahawks have been very successful over the past twenty years. They have a solid team once again heading into the upcoming 2020 – 2021 season of the National Football League, and Adams should help them make it back to the playoffs once again.
Media Statements
"I don't feel like he's the right leader for this organization to reach the Promised Land," Jamal Adams explained. "As a leader, what really bothers me is that he doesn't have a relationship with everybody in the building."
Adams previously proclaimed, "I want to be in New York."
"At the end of the day, [Gase] doesn't address the team," Adams stated. "If there's a problem in the locker room, he lets another coach address the team. If we're playing s----y and we're losing, he doesn't address the entire team as a group at halftime. He'll walk out of the locker room and let another coach handle it."
Gase implied, "We've always gotten along well, and there's been a lot of dialogue between us about on- and off-the-field-type topics."
"We need the RIGHT people at the top. Wrong is wrong," says Adams.
"While we had maintained our interest in Jamal Adams having a long successful career with the Jets, we know it's important to be prepared and willing to adjust to new offers and circumstances," says New York Jets' general manager Joe Douglas. "As I have always said, my job is to listen to calls and this offer was one we could not ignore."
"Yes, I want Jamal on our team," Gase responded.
Jamal Adams tweeted: "To NY & especially the Jets fans:
I love you & will always love you. You all will hold a special place in my heart forever. When I came into the league, you embraced me & watched me grow! We went through it all together. Thank you for the Luv & support these 3 years.
#Prez Out."
"I think the world of him," the New York Jets' defensive coordinator Gregg Williams expressed. "I've had a chance to coach a lot of really good players, some already in the Hall of Fame, many others who are going to go in the Hall of Fame. He's going to have a legitimate chance, staying healthy, to be one of those guys that we're all talking about."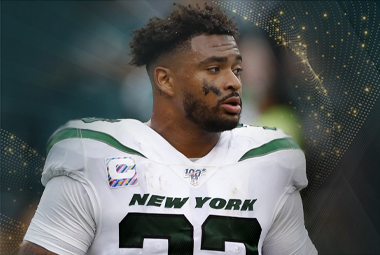 Seattle Seahawks quarterback Russell Wilson tweeted: "Let's get it!!!"
Star linebacker for the Seattle Seahawks, Bobby Wagner, said, "Let's go!"
Le'Veon Bell tweeted: "ppl do all the hootin & hollerin to get you brought in, just to leave...lol like people weird yooo, the internet got these dudes doin whatever for attention, even when they tell you s--- they don't believe themselves."
Adams replied, "Noted. See u Week 14!"
Bell responded via Twitter: "Noted" what?! lol that you LIED? PLEASEE TRUST that it IS "noted" then..& if I'm supposed to take "see you in week 14" as a threat...I don't! but it's still allll love and like I told you ON THE PHONE I want the best for you..if this is the best for you, I want it for you bro"
"I think he wants to be [with the Jets]. I just think he wants to get paid," Bell stated. "I think he's in the same situation I was three years ago. He's a young player. He's been at the top of the game, playing at a high level and feels like, 'Dang, I just want to get compensated.'"
"I want to make it clear: I never promised an offer to Jamal or his agent, nor was I ever dishonest with any communications with their camp," says Douglas.
"Look, this is a business and you don't take things personally," Douglas explained. "Obviously, there's a reason why those things were said. I don't take those things personally. I don't think anyone took those things personally. ... I can promise you, that didn't affect us with any of our decision-making over the past week.
"For us, I certainly don't think this is a precedent for a player to shoot his way out of town. I'm not concerned about that precedent."
"But, obviously, we received an offer that was too difficult to pass up," says Douglas. "We decided to move forward with that decision."
"I especially believe in Coach Gase," Douglas stated. "I think he's the right coach to lead this team, having watched him work last year and see him and his staff overcome a 1-7 start. I feel really good about where we are with him and his leadership."
"We're trying to build this the right way. I think this deal helps us do that. We're working to build a foundation of great players and great people. We have a group of guys that have a lot drive and hunger to prove last year's finish was not a fluke."
"We want guys who want to be here," says Gase. "Obviously, he didn't want to be here anymore."
"The decision was made to move on," Gase explained. "It's a team game. We have a bunch of guys that are excited to get going and those are the guys I'm going to focus on. I'm extremely fired up to [coach] this roster ..."
"As far as the alleged addressing at halftime, we had only two times in the second half of the season when we were down," says Gase. "One was the Cincinnati game. I addressed the team at halftime. One was Baltimore. I addressed the team at halftime.
"One game he was [injured] in the training room, at Cincinnati. One he wasn't playing. So it's hard for me to answer a question like that when I know the correct answer."
"He's the right leader for this team, for sure," the New York Jets' quarterback, Sam Darnold, proclaimed. "For me, personally, he's helped me grow a ton as a quarterback in learning this offense."
Gase claims it is a, "Win-win for both sides."
"I really loved playing with Jamal," Darnold said. "I can't speak for Jamal's experiences or the comments he made, but what I can say is I'm really excited to be part of this organization. I think we're going in the right direction."
"When I got the call, honestly, I broke down in tears of joy," Adams recalls. "A lot of mixed emotions. I'm gonna miss a lot of the guys over there. But at the end of the day, man, this was my calling. This was where I need to be."
"The plan is to retire here," says Adams. "This is my plan. But obviously, those things handle themselves. When all you have to do is just go on the field and perform, do the right things on and off the field, and those things will take care of itself, man. So I'm very excited to be here. I know the rest of the guys are excited to have me, and the coaching staff, and everybody else. So again, man, we'll worry about that when the time comes."
"A lot of fun and juice, man, a lot of energy," Adams expressed. "I'm a fun guy. But when it comes down to ball, we're talking ball, and we're gonna get down to business."
Adams tweeted: "Man, can't wait to meet the 12s! Sometime soon hopefully! Appreciate all the luv you all have showed me so far.
SEAAAAAAA!!!"
"I'm focused on being a Seattle Seahawk," says Adams. "I'm really, I'm at peace with it. We have to move on, and it's part of the business. A lot of those guys and coaches reached out, and they said they're gonna miss me and they love me, and it's the same back. I'm pulling for those guys over there, I really am. I have no hate in my heart towards anybody. To [GM Joe Douglas] to Adam Gase, it doesn't matter, I really wish them well. And like I said, man, I'm excited to be a Seattle Seahawk."
"It's nothing but love for Le'Veon, man," Adams explained. "I really do wish him well. Everybody has an opinion about certain things; that's just the nature of the beast. I had to do what was right for my family and I. And hey, man, no love lost for anybody over there. Like I said, man, due to COVID and what we're going through with the pandemic, hopefully we can make it to Week 14, 'cause if we do, it's gonna be a good one, man. I'll just put it like that."
Sources:
"Jamal Adams says Adam Gase not the right leader for Jets", Rich Cimini, espn.com, July 24, 2020.
"New York Jets trade Jamal Adams to Seattle Seahawks, get two first-round picks", Rich Cimini, espn.com, July 25, 2020.
"Jets RB Le'Veon Bell aims shot at Jamal Adams after trade saga", Rich Cimini, espn.com, July 25, 2020.
"Jets GM Joe Douglas says Jamal Adams trade was about return, not rhetoric",Rich Cimini, espn.com, July 27, 2020.
"Jamal Adams says he's excited to be with Seahawks, plan is to retire with franchise", Brady Henderson, espn.com, July 30, 2020.
"Jamal Adams", pro-football-reference.com, July 30, 2020.
"New York Jets Franchise Encyclopedia", pro-football-reference.com, July 30, 2020.
"Seattle Seahawks Franchise Encyclopedia", pro-football-reference.com, July 30, 2020.
Posted by
DavidGreen