by Michael Shackleford • Nov. 5, 2013
Key Facts
Eastern terminus: Willows Park
Western terminus: Town Center Drive, between Havenwood Lane and Spotted Leaf Lane.
Distance: 0.5 miles.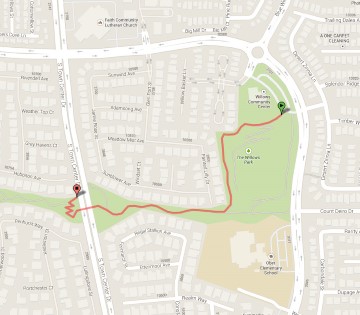 Click on any image for a larger version. Image from GoogleMaps.com.
This is a short and sweet walking trail in Summerlin. It starts at the Willows Park and ends at Town Center Drive. The trail is very well maintained and used mostly by people with dogs or small children.
These photos were taken starting from Town Center Drive, traveling east. I'm sure most people start the other way, but the lighting was better this way for the pictures.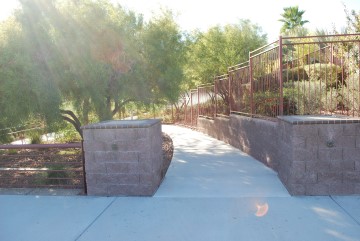 Start of the trail off Town Center Drive, on the west side of the street.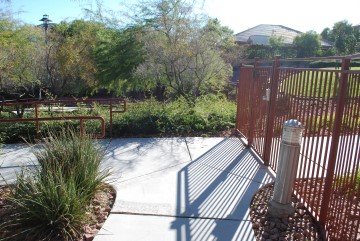 You quickly will see this gate on your right. It leads to another half mile of similar-looking trail, but there is a combination lock above the door knob. Unless you know the combination, you'll have to turn left.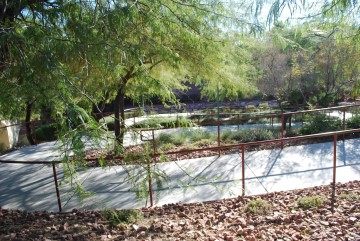 Next, go down these switchbacks.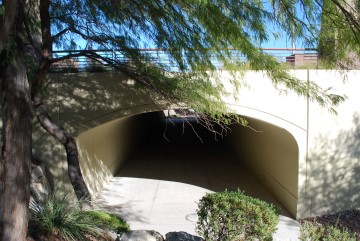 Then you come to this tunnel.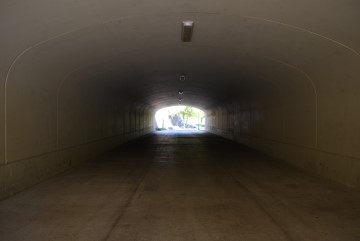 The tunnel is nice and clean. If you have small children with you, may I recommend making ghost noises.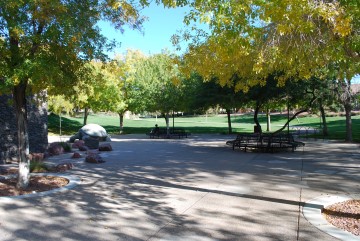 Through the tunnel you get to this park area. Notice the turtle on the left.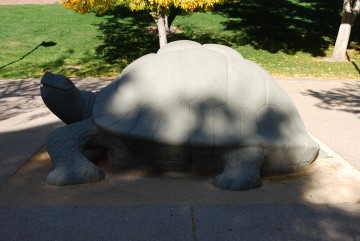 That turtle looks very happy with himself about something.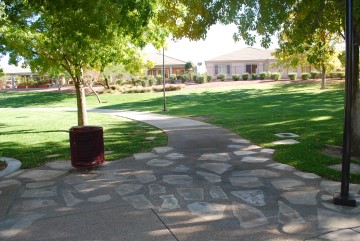 The trail continues here.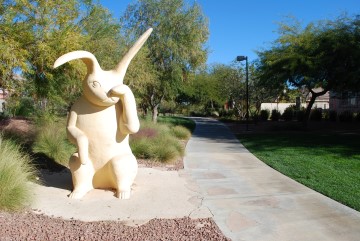 No wonder the turtle looked happy. He just beat that rabbit in a race! Seriously, there is a sign by the turtle that tells the story.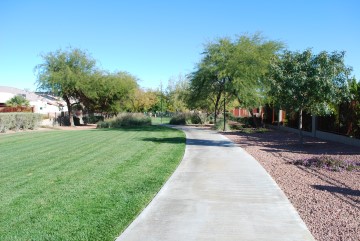 It is a common trait of Summerlin walking paths to have grass on one side and desert landscaping on the other.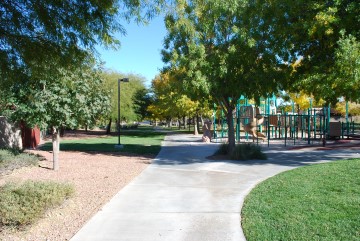 Coming up to a very nice little playground.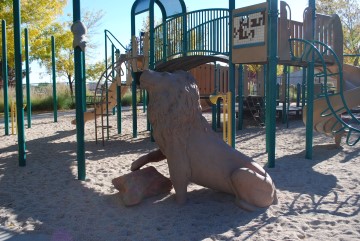 Looks like that lion has a thorn in his paw. Fortunately, there is a mouse on that pole to remove it.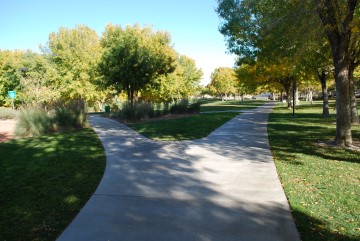 At this point the trail forks, making a loop around the Willows Park baseball fields. To get to the parking lot, go left.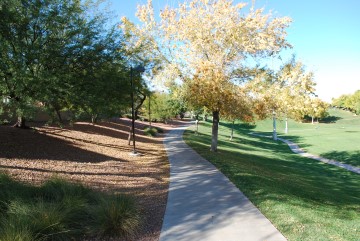 Willows Park to the right. On the very rare days it snows, these hills make for good sledding.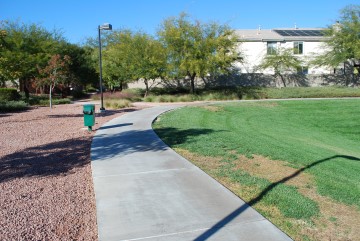 Make a right turn here.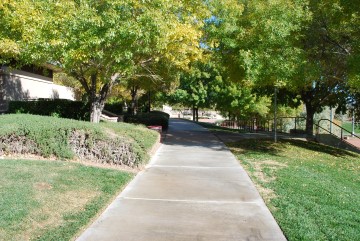 Coming close to the end.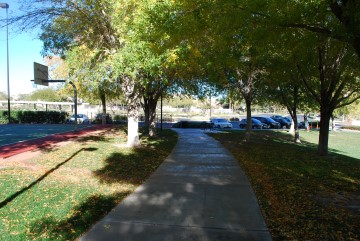 There is an unseen playground to the left here, next to the basketball court. The parking lot is straight ahead.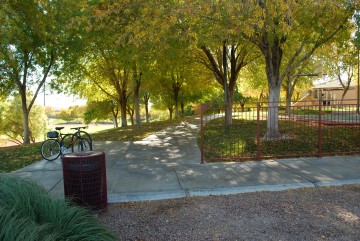 Finally, here is what the start of the trail looks like starting from the Willows Park parking lot. One can also walk around the park the other way.
---
Go to index of Las Vegas exercise trails.