Introduction
On Thursday, September 9th, 2021 the Baltimore Ravens practice just 3 days before their first regular season game of the 2021 – 2022 NFL season resulted in absolutely devastating news for this AFC North powerhouse franchise. The Baltimore Ravens lost two of their core starting players for the entire season both due to a torn ACL. Starting running back Gus Edwards and veteran Pro Bowl cornerback Marcus Peters both tore their ACL during the same practice and astonishingly they suffered identical season - ending injuries just a matter of a few plays apart last Thursday which adds to the Baltimore Ravens already depleted 53 – man team roster.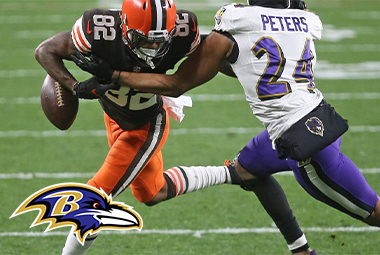 The Baltimore Ravens' Current Running Back Situation
Tragically the Baltimore Ravens have lost their 3 best running backs to season ending lower body injuries over the course approximately 12 days. Justice Hill tore his Achilles tendon on Thursday, September 2nd, 2021. During the Baltimore Ravens third and final preseason game on August 28th, 2021 running back J. K. Dobbins tore his ACL as well.
With the 3 best running backs out for the season you must be wondering who will be carrying the ball for the Baltimore Ravens on Sundays this season, and at the moment the answer is Ty'Son Williams who is a practice squad player from last year. The Baltimore Ravens two other rushers are Trenton Cannon as well as Le'Veon Bell who is also a member of the Ravens' practice squad too.
For now, those three running backs in Williams, Bell, and Cannon will have to step it up for the Baltimore Ravens run game until the front office of the organization makes moves to bring in other running backs to help fill the void left by the heavily injured Hill, Dobbins, and Edwards. At least Le'Veon has solid NFL experience and success with other NFL franchises such as the Pittsburgh Steelers, the Kansas City Chiefs, and the New York Jets.
The Baltimore Ravens' head coach John Harbaugh seems to like the potential of Ty'Son who was originally an undrafted rookie out of Brigham Young University last season. Apparently, the Baltimore Ravens will most likely be signing the free agent running back Devonta Freeman as well. I believe that Baltimore Ravens will share carries between all of these options at first in order to determine which of those players have the best success rushing the ball against the Baltimore Ravens' opponents early on in the 2021 – 2022 NFL season.
The Baltimore Ravens' Offensive Approach
Over the course of the past two years the Baltimore Ravens have dominated their opponents through their ground game. The Ravens led the National Football League in rushing the last two seasons, and Baltimore was the only NFL franchise to call designed run plays over 50 % of the time. This can also be attributed to the strong running of the Baltimore Ravens' young, speedy, and extremely elusive quarterback, Lamar Jackson, who very much likes to take off on foot and move the ball downfield with his legs either on designed run plays called for him or improvised scrambles that he has been known to utilize quite often for the Baltimore Ravens' offensive attack.
These days in the National Football League running backs are a dime a dozen, and that is why you see the majority of NFL franchises staying away from signing any running backs to big or long – term contracts especially with guaranteed money as the running back position on most NFL clubs is a very interchangeable position that is often treated like a revolving door.
The Injury to Marcus Peters and his Replacement
The loss of the Baltimore Ravens 28 – year – old superstar cornerback in Marcus Peters is what hurts the team the most this year in my opinion. Peters has led the NFL in interceptions with 31 picks since he entered the league back in 2015 with the Kansas City Chiefs in which he played in Kansas City with the Chiefs from 2015 to 2017. He then moved on to dominate the secondary for the Los Angeles Rams from 2018 to 2019 before being traded to the Baltimore Ravens in October of 2019 in exchange the Los Angeles Rams received linebacker Kenny Young as well as a 5th - round selection in the 2020 NFL Draft from the Baltimore Ravens.
It is very hard to replace such a shut – down cornerback like Peters as he usually has no problem taking away his opponents best wide receiver for the majority of a football game. Without any choice the Baltimore Ravens have now been forced to find a replacement for Marcus in order to fill the cornerback spot opposite of their other veteran CB in Marlon Humphrey who will now be the Baltimore Ravens number 1 cornerback assigned to cover their opponent's biggest wide receiver threat. The most logical replacement for Peters at the moment will be Anthony Averett, who was a 4th – round selection in the 2018 NFL Draft.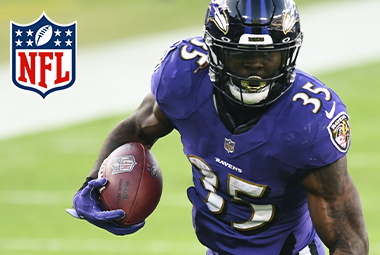 Only time will tell as the Baltimore Ravens will play the first game of the 2021 – 2022 NFL season on the road against the Las Vegas Raiders in Prime Time on Monday Night Football this Monday, September 13th, 2021. That should be a great match – up, and I am very excited to be back watching professional football once again!
Marcus Peters' Football Career Achievements, Honors, and Awards
Peters has accomplished the following throughout his time playing football, he was named the NFL's Defensive Rookie of the Year in 2015, 2 - time First - Team All - Pro in 2016 and 2019, 2 - time Second - Team All - Pro in 2015 and 2019, 3 - time NFL Pro Bowl selection in 2015, 2016, and 2019, PFWA All - Rookie Team in 2015, NFL interceptions co - leader in 2015, and Marcus was named to the Second - Team All – Pac - 12 way back in 2013.
Media Statements
"He jumped out right away last year in practices," the Baltimore Ravens' head coach John Harbaugh explained. "He just got better and better. So, what he is now is what he's worked hard to become, and now he goes from here. We'll see what he does. I think he's going to do really well."
"It just felt good here," the Baltimore Ravens injured cornerback Marcus Peters stated. "All the guys just were young and upbeat but were willing and determined to work hard to win a Super Bowl here. ... I've been appreciating coming to work. I just like being in Baltimore."
Sources:
"Baltimore Ravens lose Marcus Peters, Gus Edwards to season-ending ACL injuries, sources say", Jamison Hensley, espn.com, September 9, 2021.
"Gus Edwards", pro-football-reference.com, September 10, 2021.
"Marcus Peters", pro-football-reference.com, September 10, 2021.
Posted by
DavidGreen