Trump Taj Mahal to Close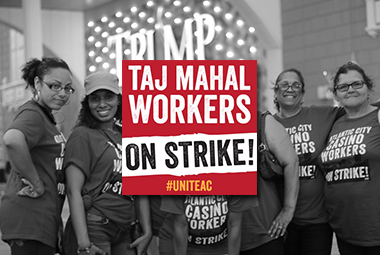 Allegedly due to the fact that Unite Here 54 is striking and they were unable to arrive at an agreement with the unionized workers for a reduced benefits package, the Trump Taj Mahal announced on Wednesday of last week that it would be closing, 'After Labor Day,' and apparently due to the need to give workers a sixty day notice, The Taj later announced a specific day of October 10th.
I'm not going to go to any further details on the closure here and would instead refer everyone to my full-length article on the subject matter.
It is difficult to say whether or not The Trump Taj Mahal will be sold, and if so, to whom and whether or not it would operate as a casino. The Showboat was closed by CET in 2014, despite the fact that it still operated profitably, and has since reopened as only a hotel, so perhaps something along those lines might be in store for The Taj. Even then, substantial investment in the property would be required because to say that some parts of the property are, 'Falling apart,' would be nothing short of charitable.
Retail Beats Online?
William Hill's operating profit fell 16% amidst a dip of one-third of operating profit for the first half of this year. This is largely due to an increased number of time-outs and automatic self exclusions that were imposed on the property in late-2015 that, arguably, they should have probably had in the first place.
The decline in operating profit should come as no surprise to investors or observers, though, as William Hill warned that such would be a potential consequence of that imposition. William Hill continues to perform extremely well in Nevada, up 49% in operating revenue, though Nevada only represents a small part of their overall business.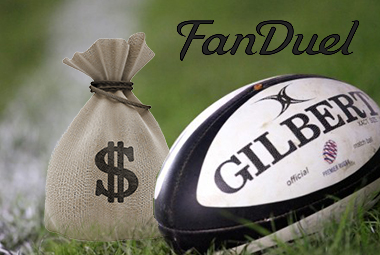 FanDuel Crosses the Atlantic
While based in the United Kingdom, FanDuel has now just, 'Expanded,' there and will offer daily fantasy sports (DFS) throughout the United Kingdom. They are going from offering DFS on football to offering DFS on football (soccer) and will focus their UK product on the English Premiere League exclusively for the time being. FanDuel has indicated that it plans to expand to other countries internationally eventually. The main reason for the delay is because there was a substantial delay in their license being approved, it took almost nine months for that entire process to go through.
...And Remains in New York
In addition to the announcement on Wednesday last week that the Trump Taj Mahal would close, in nearby New York State, it was announced that Governor Andrew Cuomo had signed the Daily Fantasy Sports bill that had been approved by the State Legislature back in June. It's difficult to say whether the delay was because he was mulling over a veto, or if it was because he just didn't care that much.
Of course, DFS is not going to be permitted to operate in a, 'Wild West,' type of state anymore, in addition to the fact that they will have to apply for licenses, other regulatory responsibilities have been passed down to the New York State Gaming Commission who will monitor industry activities. Furthermore, 15% of all DFS revenues will be taxed as well as a 0.5% fee on revenues (up to $50,000) to compensate for licensing fees. Ultimately, the State of New York decided that DFF was primarily a game of skill rather than luck.
Bitcoin for the Brits?
On the same day that over 81 million dollars worth of BitCoin was stolen by hackers at a Hong Kong exchange, the United Kingdom Gambling Commission announced that Bitcoin would be an acceptable payment method as of the last day of October of this year.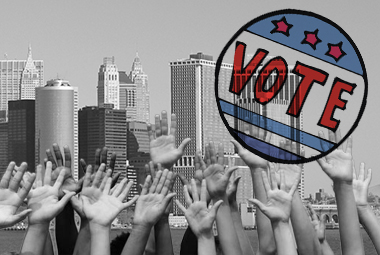 How Will New Jersey Vote?
For those of you who may not know, there is a ballot initiative coming up in November that will enable residents of New Jersey to vote on whether or not to allow casinos in Northern New Jersey. Interestingly, the closing of the Trump Taj Mahal enables both sides to expand and cast even more light on their arguments.
On the one hand, allowing casinos in Northern New Jersey may be detrimental to Atlantic City in that some other business might be drawn away from its casino and other casinos in the city will eventually have to close. Given that Atlantic City had twelve casinos as little as two-and-a-half years ago and will be down to a mere seven in the event that the Trump Taj Mahal does close (which seems very likely) it can be said that the market has finally finished adjusting to the out-of-state competition and has finally stabilized. If nothing else, revenues from The Taj that will then go to other casinos would only make them stronger.
In other words, one side of the argument essentially says that the remaining Atlantic City casinos finally have a viable path to profitability and it is going to be potentially taken away from them via the legalization of other casinos in the state. To wit, not all seven casinos are going to survive in light of more immediate and in-state competition and potential closures include casinos such as Bally's and Resorts.
The argument in favor of casinos, other than the fundamental argument that regulated casinos should be allowed to open wherever they choose to open, is that some of the revenues earned by the state on the North New Jersey casinos will be used to help bolster Atlantic City, but that refers to Atlantic City as the actual city rather than its casino properties. Besides that, it would probably be insufficient to replace the jobs that are going to be lost by thousands of workers for each casino that closes, unless one just looks at the jobs as, 'Moved,' to the North New Jersey casinos.
Another argument in favor is that the North New Jersey casinos will be able to attract customers and garner revenues from regional customers as well as out-of-state customers in the general area who have little to no intention of visiting Atlantic City in the first place. The primary goal, it would seem, is to put a couple of casinos reasonably close to New York City in order to acquire some of that market.
Short of extremely difficult and thorough surveying, it would be incredibly difficult to postulate what the ultimate result of this expansion will be. Certainly the new casinos will acquire some customers who had no intention of going to Atlantic City in the first place, but on the other hand, these casinos may serve as a, 'Cut-off,' between Atlantic City and customers that the Atlantic City casinos already had. With respect to the bottom line of the Atlantic City casinos, it is difficult to say how significantly this would impact them...but it wouldn't be good.
With all of that said, I have no choice (if I were a New Jersey resident) but to lean towards voting, 'Yes,' on the initiative, unless I had a specific personal reason not to. The reason why is simply because casinos should be allowed to build wherever they want to build, and if that comes with the consequence of other casinos closing, it simply means that they weren't fit to compete in the new market. It certainly makes no sense not to have the sort of infrastructure spending and job growth (both temporary and semi-permanent to permanent) that would come with brand new casinos as opposed to simply saving old casinos who otherwise couldn't compete against the new ones.
As tough as it is to say, and as hard as a hit as it might be for AP's, it might be time for one or two other Atlantic City casinos to shut their doors.
Beginning to Wynn
Construction on the Wynn Boston Harbor casino to be located in Everett, Massachusetts has officially begun. Amidst a myriad of other hangups, the casino recently got approval to go ahead and begin construction after the conclusion of the environmental cleanup that was necessitated by the fact that the casino is housed on what used to be a chemical plant. The casino is slated to open sometime in the year of 2019.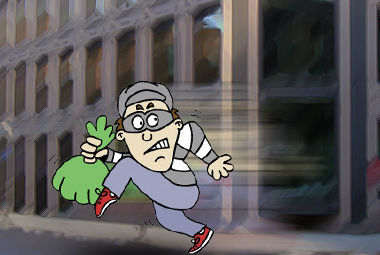 There are Gambling Problems, and Then…
We have all joked about the guy who lost so much gambling that the only way he would be able to recoup is by robbing a bank, well, not only did a resident of my birth state of West Virginia allegedly do just that, it is also alleged that he returned to the casino after the robbery, almost immediately, and continued his blackjack session.
According to the Washington Post:
https://www.washingtonpost.com/news/morning-mix/wp/2016/08/04/after-blackjack-dry-streak-man-leaves-casino-robs-bank-then-returns-to-keep-playing-police-say/
Kerry Johnson, age of 52, was visiting the Mardi Gras Casino in Nitro, West Virginia during which time he was playing blackjack. Upon running nearly out of chips, he left a $25 chip behind to keep his spot and excused himself from the table.
Shortly thereafter, bank surveillance footage from the City National Bank shows a man fitting Johnson's description handing over a note to the teller stating that he has both a gun and a bomb and making a demand for money. After an undisclosed sum of money was handed over to him, Johnson left the bank and almost immediately returned to the blackjack table to continue his session.
Upon receiving a tip and investigating his residence, a plethora of evidence was found tieing Johnson to the crime, not to mention that some of the money he purchased additional chips with apparently had matching serial numbers with the money stolen at a bank. Police also found a large sum of money in his couch cushions.
Is this a first if he is prosecuted? Do we have a first now? Does anyone else know of any instance of someone playing in casino, robbing a bank and immediately returning to the casino? Maybe he was hoping the bank would just accept his apology and the money bank if he doubled it, who the hell knows?
Taking the Boyd out of Borgata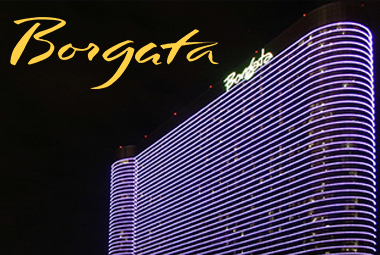 In more Atlantic City news, the sale of Boyd's share of the Borgata Casino and Water Club in Atlantic City, New Jersey has finally been completed with Boyd set to receive over 500 million dollars as a result. In fact, the amount is expected to top 600 if the casino prevails in receiving the property tax refunds that it believes it is due.
It's hard to tell what this means for the players as Atlantic City and Las Vegas are two entirely different markets, but what is known is that the Borgata players club program will be switched over to MLife sometime next year. I would expect a change in comps, though, because until this point, Boyd Gaming has been in charge of managing the property.
Unfortunately, this means that much like the Las Vegas Strip, and with the closure of the Trump Taj Mahal, the majority of Atlantic City properties will either be MGM or CET.
Casino Cashier Enters Guilty Plea
Though he initially pled not guilty, Mark Hannan, formerly a cage cashier at the Native Star Casino in Nebraska owned by the Winnebago Indian Tribe, has changed his plea to guilty on the charges of stealing over ten thousand dollars by way of, 'Creating false jackpots,' and pocketing the money.
He pled guilty in light of this indictment by a grand jury:
http://www.indianz.com/IndianGaming/2016/04/22/11313512329.pdf
Also, according to the plea agreement:
http://www.indianz.com/IndianGaming/2016/04/22/11313512329.pdf
He could face a maximum of twenty years in prison, a maximum fine of one million dollars and supervised release for five years. However, the plea agreement stipulates that he should receive a charge reduction due to the fact that he is pleading guilty.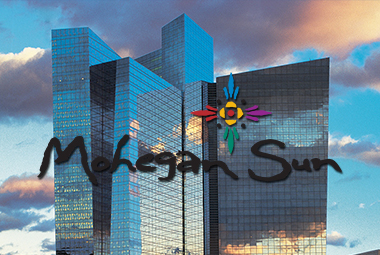 I would almost feel sorry for the kid, given that he is still under twenty-one, were this not one of the stupidest crimes in the history of casino crimes...and there have been many. How on earth could he have hoped to get away with straight up sticking cash in his pockets in full view of the camera while working in a casino cage? He truly should not have believed that he had any hope of getting away with this one.
One More Guilty Plea
Rochelle Poszeluznyj (Anyone have a guess as to how that should be pronounced) has agreed to enter a guilty plea as to her part in a scam at Mohegan Sun casino in Pennsylvania where she was once employed as a cocktail waitress.
The former cocktail waitress contributed to the theft of over $400,000 from the resort as she would collect information from high-level card holders and then allegedly give that information to Vice President of Player Development Robert Pelligrini who would then put free play on the cards to be played by patron Joseph Heltzel.
According to the report, $478,350 in free play was used to win $422,147, which would be a return of 88.25%; this proves that not only are some criminals idiots, they are incompetent video poker players, as well.
Posted by
Mission146