Introduction
Here we are again with our first, "News and Notes," for 2018. Even though the year is young, plenty of stuff has already happened in the gambling world, so let's jump right in: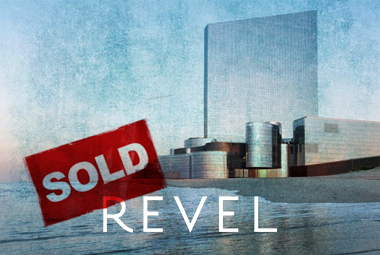 Revel Finally Sold
In January, the former Revel Casino in Atlantic City, which Florida real estate developer, Glenn Straub, proposed to rename TEN was sold to a Colorado real estate development firm. The sale was announced December of last year, but would be finalized on January 9th of this year.
Bruce Deifik, the head of the company making the purchase, had this to say:
"We are incredibly excited that we were able to take advantage of the opportunity to acquire this tremendous property at a time when Atlantic City is seeing great economic strides. Now the city has a number of exciting new projects with our property and the Hard Rock, as well as Stockton University's new campus and the expansion of the medical center," said Bruce Deifik, the Chairman of AC OCEAN WALK.
"We are grateful for the wonderful team at JP Morgan and others that helped us on this eight month journey, and we would especially like to thank Atlantic City and the State of New Jersey for their hospitality, thoughtfulness and professionalism. We look forward to providing the same to all of the surrounding residents when the Ocean is operational."
This will not be Deifik's first foray into the casino industry, as the Colorado based company owns the Lucky Club in North Las Vegas. However, it will be the first time that the company has engaged in an undertaking of the magnitude of the former Revel.
The company plans to rename the property Ocean Resort Casino and anticipates that it will be open this coming Summer, though no specific month has yet been set.
The property was purchased from Straub for 200 million and another few hundred million is set to be pumped into it for renovations.
Glenn Straub purchased Revel in early-2015, he had first tried to acquire the property out of bankruptcy court (liquidation) in 2014, but his bid was blocked in favor of a more seasoned casino development company who would later back out.
Straub proposed many dates for when the casino would be open, and one by one, they all failed to come to fruition. He would occasionally suggest that he would open the hotel until getting the casino side up and running, but again, even that never happened.
To get some idea as to what Straub may have made on the sale, roughly, the Press of AC reports.
Straub bought the $2.4 billion Revel for $82 million in bankruptcy court in August 2015 and has said it cost about $1 million a month to keep the building running.
There are probably some other costs involved, but given that he had owned the property for about thirty-one months and it had a purchase price of 82 million dollars, the total cost of the property to him was roughly 113 million dollars. In other words, he probably made over 80 million dollars on the sale, which really isn't a bad turnaround, considering the resort casino never operated under his stewardship.
Also according to the Press, Straub is not done in AC yet:
In addition to being committed to redeveloping the South Inlet, Straub has expressed interest in purchasing Boardwalk Hall and Bader Field.
"We want to make Bader Field an airport again and use private planes to bring people in from Columbus, Youngstown or anywhere else where it's an hourlong flight," he said.
In addition to his plans to buy the airport, Straub actually owns more non-casino properties in Atlantic City, through his Polo North company, than anyone else. He believes that he can step in and help revitalize the city to improve it to the destination that it once was, and he wants to start by expanding the Boardwalk.
In the meantime, I'm sure that Ocean Resort Casino is already busy getting everything put back together and getting licensing in place for its Summer opening. It has already contracted with an online casino platform provider, so it is clear that Ocean intends to enter that market as soon as the physical casino opens.
In fact, I think it may well be that the online casino market is the major selling point that would cause Ocean Resort to invest so much money into the failed Revel. There isn't anything particularly promising about general revenues right now, given that they are down since 2014, the year that Revel as well as three other casinos closed, but online gaming in New Jersey has shown no signs of slowing down.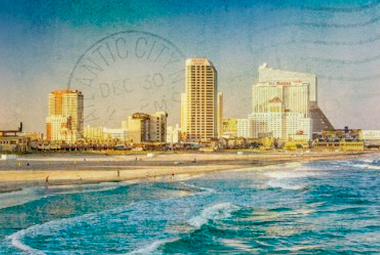 Atlantic City Off to a Bad Start
It's a shame because, just after going over the revenues for Atlantic City last year, which showed some serious promise, they got destroyed for January of this year compared to last. As you can see, both live gaming and online revenues finished well ahead for last year.
However, every single casino is down for January 2018 as compared to January 2017 pretty substantially, here are the percentages for each casino, with respect to live revenues:
Bally's (8.8%)
Borgata (11.4%)
Caesars (23%)
Golden Nugget (11.7%)
Harrah's (16.3%)
Resorts (6%)
Tropicana (5.7%)
Overall, the city would be down for the month as compared to last year 12.6% in live revenue, up 16.7% in Internet revenue, which would result in them finishing 9.9% down for the month overall. Golden Nugget keeps finding ways to be the most appealing casino to online players and was up 52.8% for the month compared to January of last year.
Caesars Interactive would fall 16.9% online as compared to last year, it seems that many of those people must have went to the Golden Nugget website to play.
The reason for the decline of live revenues for the month, not that it's going to bring them back or balance out next month, is that a blizzard pummeled the city, putting more than a foot of snow on the ground. I also think that may be why Golden Nugget performed so well online, even by their standards! Their online customers were stuck in the house and had nothing to do because of the snow, so they fired up the computer and started playing.
The gain in Internet revenues is so amazing, in fact, that Golden Nugget is the only casino in all of Atlantic City to finish ahead overall, +1.7%, compared to last year in overall revenues. In fact, the Internet accounted for 31.15% of their combined revenues!
I think the would-be visitors to other casinos, had it not been for the blizzard also got online and started playing some games there, but I think many of those people prefer the Golden Nugget online product, judging from the numbers. What an amazing performance and the only positive news to come out of the city for the month!
The biggest losers, by far, are the three CET properties. In addition to the fact that Caesars and Harrah's were numbers one and two in revenue declines, CET would also have the only online product to make less money than last year. People were stuck inside, but still didn't want to play on the CET Caesars Interactive site.
For the first time in a long time Bally's was the best performer for CET, losing only 8.8%.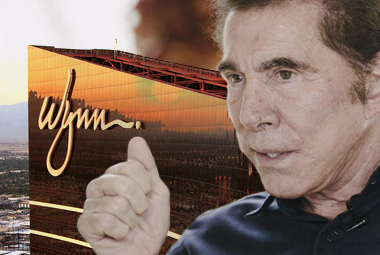 Steve Wynn Resigns as Chairman & CEO
Longtime CEO of Wynn Resorts, Steve Wynn, is resigning his post with the company amidst allegations of sexual misconduct, according to the New York Times.
Obviously, Wynn admits no wrongdoing (because there may not be any) but states that he is stepping down because the negative publicity may be detrimental to the company. Quoted from the source:
In a statement, Mr. Wynn said he was stepping down because "an avalanche of negative publicity" had created an environment "in which a rush to judgment takes precedence over everything else, including the facts."
Unfortunately, that seems to be the state of affairs these days as we have seen many people in high positions brought down due to allegations of misconduct. That's not to say that the allegations have no truth to them, just that we don't know yet and it seems that people still have to have their lives turned upside down anyway.
Many people will advance the argument, "He wouldn't step down if there were not truth to the allegations," but that argument is in error. If he remains as CEO of the company, then these allegations are more likely to result in continuing news coverage such that the company is cast in a bad light. Further, the very person who is the subject of these allegations also happens to be the face of the company, so that also doesn't work very well.
For Wynn, guilty or otherwise, he's just acting in the best interests of the company.
I just hope that society finds balance soon because mere allegations shouldn't be enough to effectively end someone's professional career. I think that the allegations should be reported, but even though it's never going to happen, people should not jump to any conclusions unless those same allegations become strictly proven. Unfortunately, it is this very rush to assumption that would result in the need for Wynn to step down even if none of these allegations had any truth to them.
No Party Pits for the UKGC!
The United Kingdom Gambling Commission is very unhappy with some of the companies to present games at the ICE Table Games conference earlier this month. According to the BBC.
Sarah Harrison told the BBC that some women working at the ICE Totally Gaming event were wearing "little more than swimsuits", while men wore smart suits.
The chief executive of the Gambling Commission said the body could boycott future ICE Total Gaming events.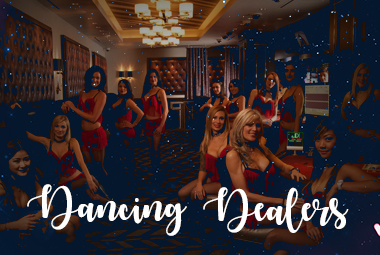 If Ms./Mrs. Harrison ever decides to visit Las Vegas, I'm going to have to strongly suggest that she avoid the, "Dancing Dealers," at The D and Golden Gate casinos Downtown as well as the party pits that can be found at virtually every casino on The Las Vegas Strip. She should also probably avoid Hooters Casino and any casino that has cocktail servers wearing flashy outfits, which likely describes some 80% of all of the Las Vegas casinos.
Ms. Harrison would go on to suggest that women are not being represented properly in the world of gambling and that this is not a simple issue of political correctness:
The occasion was, she said in her speech, "an opportunity to highlight and challenge what is a significant stain on this industry's reputation" - a lack of diversity.
She said Britain's highest paid boss was a woman - Denise Coates chief executive at betting firm Bet365.
"Yet from walking around the exhibition you wouldn't know this," she said.
Personally, I don't think that the female CEO of Bet365 has a problem with women being scantily clad in gaming, so it's funny to bring her into this. If she had a problem with that, then I should imagine that the main page for Bet365's live online gambling wouldn't look like this.
As you can see, the site features a picture of female dealers with black scooped evening gowns front and center, with no male dealer featured at all.
The reason why the women were dressed that way at the gaming conference is because it is a gaming conference!!! That is the way female dealers are dressed in casinos, because in casinos, part of the draw for male table games players, occasionally, is to get to play the game with an attractive dealer on the other side of the table.
The notion that dealers should not dress the way that dealers dress at an online casino conference is beyond ludicrous. Do they think that the dealers should wear pantsuits, instead? Because that is not what they wear at any casino, live or online, basically anywhere.
The complaint seems to be that the ladies were paid to dress that way, but guess what, they are paid by the casinos to dress that way on the gaming floor. What sort of gaming conference shouldn't have an atmosphere that is reminiscent of actual casino conditions? The complaint by Ms. Harrison, as well as the threat to boycott the conference, is beyond outlandish and makes absolutely no sense. The United Kingdom Gaming Commission should focus on more important issues, such as regulating the actual gaming.
£2 Max Bets at UK Betting Shops?
Sticking with gambling news on the other side of the pond, fixed-odds betting shops in the U.K. are set to have their maximum bets that they are allowed to take reduced with proposals ranging anywhere from £2-£50.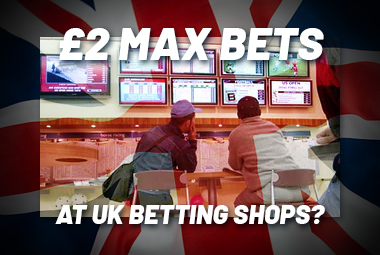 From The Guardian:
The consultation, ordered by the Department for Digital, Culture, Media and Sport (DCMS) in October, is due to close on Tuesday. It will examine what reduced maximum stake should be imposed, with a stated range of between £50 and £2.
While some bookmakers have said a £2 maximum could cause shops to close, campaigners have called for this amount to limit the losses from a highly addictive form of gambling in which 233,000 FOBT users each lost more than £1,000 in one sitting in 2016.
I know that they are looking to curb problem gambling, but I don't think reducing the maximum wager that these shops are allowed to take to £2 is the way to go about it as such a maximum seems ridiculously low. Granted, those are pretty close to the maximum bets allowed in some of the parlor states in the United States, or something very close to it, but those are Keno games as opposed to the electronic Roulette games which tend to be offered at the fixed-odds shops.
Besides that, it's not going to stop such players from just going online and playing there. The only thing that will happen is that the betting shops are going to have fewer visitors where the online casinos and major casinos in the United Kingdom will have more.
For well-off people, that bet amount isn't even worth playing on a low house edge game such as Roulette. As a result, the betting shops also stand to lose many of their mid-high rollers and would almost undoubtedly shutter if that were to happen. Personally, I don't know why such a stand is being taken against these establishments, as the backlash seems to apply pretty exclusively to them.
As everyone knows, I'm an advocate for freedom in gambling, and ultimately believe that it is the responsibility of the player to play within his means. As long as all of these betting shops are meeting the, "Responsible Gaming," requirements levied upon them by the UKGC, in terms of required postings as well as access to problem gambling helplines, I really don't see what the problem should be.
U.K. Casinos to Cut Promotions
What a busy month across the pond, so far!
According to the U.K. Independent, many online casino providers licensed through the UKGC will be cutting their promotions as consumer advocacy groups consider them geared to target problem gamblers and encourage people to gamble over their heads.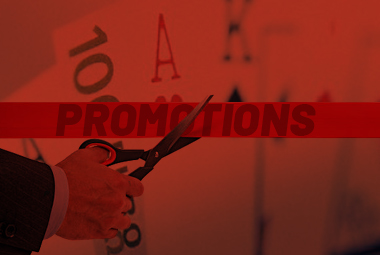 From the article:
It said Ladbrokes, William Hill and PT Entertainment had formally committed to change the way they offer bonus promotions to ensure players can always access and release their own money.
It sounds to me like the Wagering Requirements on certain online promotions are going to be restructured so that players are able to withdraw their deposit amounts anytime they want. The only way that I could think of to do that would perhaps to switch to a format that enables a player to take a bonus only after certain playing requirements have already been met.
I don't know about the U.K., but that would be pretty similar to how land-based casinos in the United States structure certain free play offers. In many cases, the free play is released to the player's account after the player has earned a given amount of slot points for the day. For example, a player may get $50 in Free Play after earning 500 points on the slot machines, or some greater or lesser number, depending on how much coin-in results in a point being earned.
Also from the article:
CMA project director George Lusty said: "Gambling always carries a risk, but players should never face unfair restrictions that prevent them from getting at their money.
"Firms mustn't stack the odds against players by putting unfair obstacles in their way or making it difficult for them to stop gambling when they want to."
It will be interesting to see if other online casinos around the world will follow suit on this one. While players generally have the ability to deposit without taking a bonus, and therefore, to withdraw whenever they wish; it's pretty common for a deposit bonus to result in a player's money being, "Locked up," until the wagering requirements have been completed.
In fact, that method of doing it is pretty much Universal on deposit bonuses, otherwise a player would be able to just cut and run anytime that a bonus was not looking good for him.
Wait, the Lottery Doesn't Benefit Anyone?
In an interesting, yet obvious, observation, the U.S. News and World Report is suggesting that state lottery revenues may not increase funding for the entities to which the funding is allegedly earmarked:
From the article:
In fact, in 1999, the National Gambling Impact Study Commission, reported that "there is reason to doubt if earmarked lottery revenues in fact have the effect of increasing funds available for the specified purpose." Lucy Dadayan and Donald J. Boyd at the Nelson A. Rockefeller Institute of Government concurred last year, writing last that "dedicating lottery funds to popular purposes may increase public support for lotteries, it doesn't necessarily mean that spending on the dedicated purpose will be higher."
I didn't realize that this was actually a secret to anyone, at least, anyone who understands gambling and the way that the state works. In case this information does come as a surprise to you, I'll explain it:
Essentially, state profits on lottery revenues are directed to go to certain funds, generally education and senior services, and are not allowed to go anywhere else. In fact, most lottery annual reports will say something like, "The (state) Lottery has raised (amount of money) for the education of (state's) students in 2017."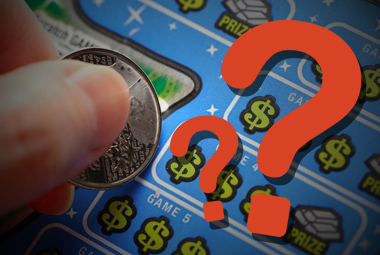 Of course, that's complete nonsense.
The way it works is that any amount that is supposed to be devoted to education would come out of the General Fund were it not for the Lottery Revenues. However, the Lottery Revenues are specifically earmarked for education, or whatever else the earmarks are, which means that the funds from the General Fund that would otherwise need to go to education are now freed up to go to whatever else the state wants. Only by stretching definitions can one conclude that the monies are actually going to education, really, the revenues are almost always going to something else.
Of course, without the Lottery Revenues, the state might decide to slash education funding in order to be able to devote monies from the General Fund to other things, so in that sense, the money does go to education.
Here is some more obviousness from the article:
"Some poor people see playing the lottery as their best opportunity for improving their financial situations, albeit wrongly so," said Emily Haisley, who led a Carnegie Mellon study into the vicious cycle that can be playing the lottery. "The hope of getting out of poverty encourages people to continue to buy tickets, even though their chances of stumbling upon a life-changing windfall are nearly impossibly slim and buying lottery tickets in fact exacerbates the very poverty that purchasers are hoping to escape.""
In other words, their financial situations are only exacerbated by the gambling, and not just because of the gambling, but because they are pumping money into a form of gambling that has a worse return than literally any other possible way that they could gamble.
In the meantime, the hope of an astronomical jackpot often encourages such people to spend even more money on tickets which, while technically at a better expected value, does not do anything to increase the probability of any given ticket being a winner.
In short, the State Lottery doesn't really benefit anyone but the state, though I kind of thought that everyone was already aware of that. In fact, some states even went as far as to slash education budgets in spite of lottery revenues, according to the report:
Case in point, four years after implementing a lottery for the explicit purpose of bolstering its education budget, North Carolina cut its education funding by 12 percent. All that money supposedly meant for classrooms wound up elsewhere, because tax money is fungible. Plus, gambling revenue is subjects to booms and busts, waxing and waning along with a host of other variables, so it's no way to actually build a sustainable budget.
I would like to think that I'm not the only one surprised by any of this. In fact, I wrote a large page for the Odds site dealing with the gambling revenues for each individual state for the year of 2016.
Anyway, lottery revenues were the biggest source of gambling revenues for many of those states, but most especially those that don't have commercial casinos. It should be no secret to anyone that the states can redivert monies from the general fund out of education as the lottery dollars roll in, while still being able to quote that the monies are benefitting education.
The U.S. News article was from 2017, by the way, it's just being mentioned here because I will soon be making another WoO page highlighting the gambling revenues from various sources for each state.
Vegas Takes a Super Bowl Bath
The largest source of gambling bets in the city of Las Vegas is football, and by far, the biggest single event that has bettors putting their bucks down is the Super Bowl.
Generally, Super Bowl weekend is the biggest single weekend for the sports books of the year, but according to the Washington Post, that's not what happened this time around.
According to the Post, the wagering side of the operations went well, in fact, it was a record year for Super Bowl weekend. The profit side, on the other hand, was a different story:
According to numbers released by Nevada Gaming Control, the state's legal sportsbooks won $1.1 million on a record $158.58 million that was wagered on the game. It's their smallest Super Bowl win since 2011, when the Giants upset the Patriots.
In other words, the total casino win on the big game, for the entire state, was a trim 0.6934%.
The reason that the casinos didn't perform nearly as well as expected, or anywhere near what their vig would usually warrant, is because the game didn't go as expected.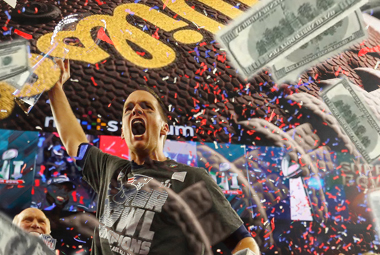 The underdog won, which may have been the only thing to go well for them, except for the fact that a few bets over one million dollars had been placed on the Eagles. The game went OVER the Vegas line on points total, which really hurt the books because that is what all of the square bettors, who were not so square this time, like to bet.
But, most notably, a ton of prop bets came in for those who like to get odds on such things.
The offensive performance by both teams, led by the fact that there were only one or two meaningful defensive stops the entire game, caused Nevada to absolutely get crushed. Records were set for combined yards, in fact, that set an NFL record not just for the Super Bowl, but for ever in history in any game!
The dog is usually the smart bet, at least, in general terms and this game was no exception. Had it not been for a few big money bets on the Eagles, the books may have been alright as square bettors usually like to put their money on the favorite. With respect to the point spread, though, this year was different because the big bets on the Eagles were such that the books actually needed the Patriots to cover and for the game to go under.
The Post spoke to Tony Nevill, who is the sportsbook director for Treasure Island, and he had this to say, from the article:
"I'd be doing a lot better if I didn't have to grade over, over, over on both teams on the proposition bets," Treasure Island sportsbook director Tony Nevill told Covers.com after the game. "This was a horrible outcome, and one of the few times where the props were so disastrous that it ruined the whole day. Everything we won on the futures book, the moneyline, the total and the side, we gave back to all the props.
"Everybody had the over on all the player props," Nevill continued. "And all of them went over, especially on the Philadelphia side."
In the case of his casino, it seems that the more traditional bets all went well for them, but that the props totally fouled the overall numbers all up.
The Washington Post also posted these results, by book:
William Hill: A "multimillion dollar" loss.
Westgate SuperBook: A small win overall, but props were "really bad."
CG Technology: A six-figure loss.
Caesars: A seven-figure win thanks to some late-arriving money on the Patriots.
MGM Grand: A "very modest win," according to Covers.com's Patrick Everson.
Wynn: A loss on the game.
According to the Las Vegas Review Journal, the fans are not the only people who may be upset with some of the officiating, (which has been a theme for fans all season) the books aren't all terribly pleased, either:
But New England's defense couldn't stop the Eagles on a key fourth-and-1 at midfield and Nick Foles (28-for-43, 373 yards, three TDs) hit Zach Ertz for a go-ahead 11-yard touchdown pass with 2:21 left. The play was one of two touchdown catches that could've been overturned by replay but weren't.
"Everyone is so tired of this nonsense," Westgate sports book manager Ed Salmons said. "It seemed pretty obvious that the league said, 'Just count anything reasonably close.' "
Another popular prop bet for fans of the teams is that of individual player achievements, whether those be rushing yards, passing yards, touchdowns or other statistical achievements. When it comes to these sorts of bets, money usually pours in from bettors who are playing with their hearts, essentially betting on what they would like to see happen rather than what probability dictates should happen, but probability would take a backseat in this game.
The biggest single wager on the entire game, according to the Post, appears to be a three-million dollar MoneyLine Wager at MGM, the largest wager ever made by the casino.
He made a string of large wagers on the Eagles moneyline at a number of books, according to ESPN and Covers, cashing all of them. One of the bets was a $3 million wager at the MGM Grand, the largest bet ever taken at that casino on a sporting event.
That bettor was so confident, in fact, that he made other six figure bets at several other sportsbooks, basically betting as much as they were willing to allow. The Review-Journal says that the man made two seven-figure bets at William Hill sportsbook locations:
William Hill lost $4.6 million on three seven-figure wagers, including two to the mystery man, who also won a $3 million bet on the Eagles at MGM Resorts sports book.
I don't know that I would have taken the Eagles on the MoneyLine, but I certainly liked them against the spread. As discussed in a thread over here, the Line was as it was as a result of Nick Foles starting for the injured Carson Wentz. Of course, in terms of skill at QB, the perceived drop off between the two players is much larger than what the lifetime stats would indicate, which is that there should be little difference between the two.
I guess the casinos will have to hope that March Madness goes well, and nobody hits a long-shot futures bet on them!
Armed Robbery at New York, New York!
The Los Angeles Times reports that a man robbed the New York New York Casino early in January:
According to actor, James Woods, who was present for the robbery, the casino staffed performed amazingly under the pressure of being held up at gunpoint in a similar event in November of last year:
That robbery happened while actor James Woods was playing poker; the actor praised the staff's response in the midst of the crime.
"So we are playing poker at the @BellagioPoker and a guy walks up with a gun and robs the cage thirty feet from us ten minutes ago," Woods tweeted. "Bellagio staff were fantastic. They surrendered the money quietly, so no customers would get hurt. Nobody even realized it was happening. Excellent staff, cool under pressure."
The good news is that nobody was hurt in the November robbery and nor was anyone hurt this time around. MGM Resorts International, as irritated as I am that they are increasing parking fees...AGAIN...clearly knows how to train their staff to be cool under fire.
The robber left in a Chevy Cruze with Nevada plates, which definitely makes for a much less dramatic escape than taking off on a motorcycle. Can you imagine executing such a brazen robbery only to putt-putt away in a little four-banger?
At least there's some comedic element to the escape car.
Unarmed (?) Robbery at SLS
According to NBC News 3 Nevada, a quite possibly unarmed man executed a brazen heist at the SLS casino that would have him simply hopping the counter, grabbing some cash, and taking off.
That was the entire robbery plan. Jump over, grab the cash, jump back over, leave:
The Las Vegas Metropolitan Police Department says on Monday morning after 9 a.m., a man jumped over a counter and stole money. The unarmed suspect ran through a row of slot machines, then out of the building. Police tell us the thief wore a hoodie. No one was hurt during the robbery.
The theft still has SLS casino goers surprised at such a brazen crime.
I have to give him credit for his simplicity, and we can only hope that he and the man who robbed New York, New York are apprehended. The only, 'Smart,' thing about the SLS robbery, if such a word can be used, is that the perpetrator won't face additional firearms charges for that one, if the NYNY guy gets caught, he's going to maximum security and will probably do several more years of time.
The Metro Police Department blames the casino security protocols for this recent rash of thefts, according to the NBC 3 page:
LVMPD says the past three casino thefts are likely unrelated, although detectives tell us they're still trying to see if the crimes have any connection. Roberts says these types of crimes shouldn't happen at any casino.
"Nobody should be able to rob a casino. It shouldn't be possible. They need to do something about their security or something," said Roberts.
I can tell you what the casinos can do about their security, and it should have been done after the Mandalay Bay shooting: Metal detectors at every entrance.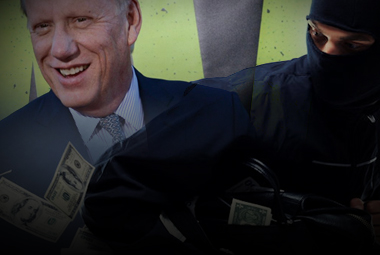 I know that seems over the top, but that's what it is going to take in order to prevent these sorts of things from taking place. As far as the ability to just jump the counter goes, the cashiers should either be behind a pane of bullet proof glass, or at least put the thick metal bars from the bottom of the window area to the top as many casinos already do.
Inside Job at Lady Luck...Inside the Pants
That's right, at the Lady Luck Casino of Nemacolin Woodlands Resort, located in Farmington, PA, a cashier thought that she could abscond with some small money, until auditing followed by surveillance caught her:
State police are accusing an employee of the Lady Luck Casino at Nemacolin with stuffing $322.25 into her pants while she worked in the "cage" area of the casino's main bank.
Police said Caitlin A. Conway, 27, of Gibbon Glade, was working as a cashier when internal audits uncovered discrepancies in her accounting, and surveillance showed her shoving cash into her pants multiple times over a three-day period starting in the early-morning hours of Jan. 13.
That is officially one of the dumbest crimes I have ever heard of taking place in a casino. How the hell did she expect to ever get away with that? In what world is such a small amount worth losing your job and maybe even ending up in jail?
Conway copped to the theft, according to the article, but not the amount:
Conway allegedly admitted to police in an interview that she took $50 to $100, the affidavit said. Police filed one count of theft by unlawful taking against her with District Judge Nathan A. Henning.
It sounds like she's really bad at her job, anyway. Someone working a casino cage should know, to the penny, exactly how much she took.
Car Thieves Finally Have Brakes Put On
After over half of a year, the Shreveport Times reports that a pair of car thieves have finally been caught in connection with stealing a video from the parking garage of the Sam's Town Casino:
On June 16, 2017, Shreveport Police patrol officers were called to the Sam's Town Casino located in the 300 block of Clyde Fant Parkway relative to a victim who reported his car was taken by a pair of individuals who did not have his permission to use his vehicle. Since that time, investigators have worked to locate those persons who allegedly took the victim's car from the parking garage.
The carjackers were caught on surveillance, as one would expect and then apprehended for other unrelated crimes before being connected to the carjacking, at least in one case, while in custody.
Shame on Me if I Rob You Twice
For our final casino crime in this edition, (and there are many more out there since January 1st, but this would have to be devoted entirely to casino crimes for me to mention them all) a man has been sentenced in connection with robbing the same casino twice in a week.
According to the Bozeman Daily Chronicle:
"The circumstances of this crime are outrageous, aggravated and intolerable," District Court Judge Holly Brown said when sentencing 47-year-old Duane Burchill to 50 years in the Montana State Prison. "There is nothing to mitigate the violent nature of what the defendant did to the staff and customers of the Magic Diamond Casino."
The man has been sentenced to fifty years in prison which, if served, will likely amount to the rest of his life given that he is 47 years old. Apparently, nobody told him it's a bad idea, generally, to keep evidence of the crime at your house:
During an initial search of his home and vehicle, Bozeman police found a Jack Skellington mask, handgun ammunition and clothing matching the description of the suspect in the two robberies. A gun matching the description of the one used in the robbery was later found in a truck, stuffed in a glove that had traces of Burchill's DNA inside.
I guess the money wasn't enough to buy new clothes and a mask.
Posted by
Mission146