Steadying the Ship
The first thing that we should do is open up with a couple of charts detailing Atlantic City's annual gambling revenues from 2015-2017 because it's just easier that way. Here they are, rounded to the nearest thousand.
NOTE: Caesars Interactive Internet Revenues will be Applied to Caesars:
| Casino | 2015 Live Revenue | 2015 Internet Revenue | 2016 Live Revenue | 2016 Live Revenue % Diff v. 2015 | 2016 Internet Revenue | 2016 Internet Revenue % Diff v. 2015 | 2016 Total Revenue % Difference |
| --- | --- | --- | --- | --- | --- | --- | --- |
| Bally's | 210558 | N/A | 210710 | 0.1% | N/A | N/A | 0.1% |
| Borgata | 696217 | 45667 | 722772 | 3.8% | 47015 | 3.0% | 3.8% |
| Caesars | 310314 | 32638 | 302004 | -2.7% | 38699 | 18.6% | -0.66% |
| Golden Nugget | 200261 | 30968 | 209684 | 4.7% | 42250 | 36.4% | 9% |
| Harrah's | 374315 | N/A | 358069 | -4.3% | N/A | N/A | -4.3% |
| Resorts | 162233 | 6784 | 173129 | 6.7% | 31762 | * | * |
| Tropicana | 280070 | 31762 | 304149 | 8.6% | 36983 | 12.7% | 9% |
| Trump Taj Mahal | 180269 | N/A | 125494** | N/A | N/A | N/A | N/A |
| | | | | | | | |
| Totals | 2414237 | 148880 | 2406012 | -0.3% | 196709 | 32.1% | 1.5% |
* Did not operate online for the entire year of 2015.
**Closed During Year
Of course, if you follow this series of articles, you have already seen this chart. You may have also wondered why I haven't written about this much recently, and the answer to that is because things have been pretty steady, compared to 2016, since the last time I did.
Anyway, the big takeaway for Atlantic City as the dice rolled from 2015 into 2016 was that they experienced the first increase in total casino revenue (if you include online) in about a decade. Granted, live revenue was still down three-tenths of a percent, and the net gain of 1.5% required online gaming to go up 32.1%, but if the long-suffering Atlantic City can get a positive...they are right to grab it and hold on tight.
The biggest actual event of 2016 was the closing of the Trump Taj Mahal, which enabled the State of New Jersey to enjoy the entire year of 2017 with none of its casinos expected to close, or honestly, at any real risk of closing.
We will also see, in the next chart, that Atlantic City continued to steady throughout last year.
| Casino | 2016 Live Revenue | 2016 Internet Revenue | 2017 Live Revenue | 2017 Live Revenue % Diff v. 2015 | 2017 Internet Revenue | 2017 Internet Revenue % Diff v. 2016 | 2017 Total Revenue % Difference |
| --- | --- | --- | --- | --- | --- | --- | --- |
| Bally's | 210710 | N/A | 211025 | 0.1% | N/A | N/A | 0.1% |
| Borgata | 722772 | 47015 | 755096 | 4.5% | 48538 | 3.2% | 4.4% |
| Caesars | 302004 | 38699 | 325061 | 7.6% | 43002 | 11.1% | 8.0% |
| Golden Nugget | 209684 | 42250 | 219677 | 4.8% | 68568 | 62.3% | 14.4% |
| Harrah's | 358069 | N/A | 363705 | 1.6% | N/A | N/A | 1.6% |
| Resorts | 173129 | 31762 | 190508 | 10% | 42947 | 35.2% | 13.9% |
| Tropicana | 304149 | 36983 | 348335 | 14.5% | 42550 | 15.1% | 14.6% |
| Trump Taj Mahal | 125494* | N/A* | N/A* | N/A* | N/A* | N/A* | N/A* |
| | | | | | | | |
| Totals | 2406012 | 196709 | 2413408 | 0.3% | 245606 | 24.9% | 2.2% |
*Did not operate in 2017.
While Atlantic City may be a few hundredths of a percent short on Live Casino revenue for 2017, as compared to 2015, we do see an uptick of three-tenths of a percent as compared to 2016. Essentially, they have returned to 2015 numbers in that regard. The total difference is roughly 829,000, which may amount to nothing more than an extra jackpot here or there on a very high-limit machine.
In the meantime, Internet revenue is through the roof, enjoying an increase of 24.9% over the year of 2016 and an astounding 64.969% increase comparing 2017 to 2015.
Ultimately, these numbers would mark back-to-back increases of one year as compared to the other, though both have relied mostly upon Internet gambling. 2017 compared to 2016 is at least slightly promising (though not much) in Live Gambling Revenue, as that is the first year-over-year period not to see a decline in the last decade.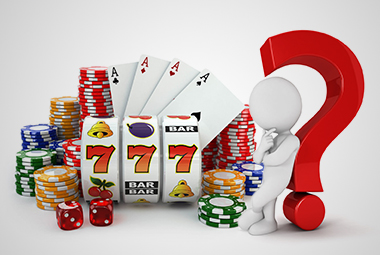 Can This Last?
From a standpoint of overall revenues for the city, there's no reason to believe that these sorts of numbers will not continue into 2018. Any increases or declines, year-over-year, haven't been particularly meaningful over the last few years, so total revenues seem fairly steady.
When we look at individual casinos, the answer is probably going to be, "No," in the very near future for a few of them. The reason why is that the Trump Taj Mahal was the most recent AC casino to close, and that was in 2016. The 2017 numbers, therefore, reflect the fewest casinos that have operated within the city in well over a decade, with only seven in operation.
The first new form of competition may come from the most recent casino to close, at least in terms of the physical building. Coming in, "Summer 2018," the Hard Rock Casino and Hotel in Atlantic City will occupy the former Trump Taj Mahal, and it has this to say:
Naturally, the property will offer a slew of gaming opportunities including 2,200 slots and 125 table games. Additionally, the casino will boast a rock-chic interior, and enviable food and beverage, with fine-dining steak and seafood concepts as well as casual eateries. Over 150,000 square feet of event space will accommodate large conventions, and smaller events and tradeshows.
It should be roughly the same scope as the previous Trump Taj Mahal, so that essentially puts the same competition back. Unfortunately for the other Atlantic City casinos, the new Hard Rock Hotel and Casino will not be mired by a labor strike, so you will not have gamblers actively avoiding the property for the second half of 2018.
Most importantly, unlike the Trump Taj Mahal, Hard Rock will be part of the Hard Rock International family, which means that they will likely have access to marketing lists from their other properties. Hard Rock properties in other areas may offer free rooms and discounts to their loyal players there who wish to visit Atlantic City, and will likely incorporate the Hard Rock AC into some of their giveaways at their smaller properties.
The long and short of it is, there is going to be a fundamental interest amongst AC regulars to come see what was done with the building formerly and affectionately known as, "The Taj," as well as Hard Rock's natural ability to direct its other customers to Atlantic City.
In a New Year surprise, it turns out that Hard Rock will not be the only casino opening this Summer.
The former Revel, which has never had the dice roll its way, may finally see a bit of good fortune as it has been purchased from Florida developer Glenn Straub and shall be re-christened as Ocean Resort Casino.
In terms of projected scope, (number of machines and tables) Ocean Resort will have a similar number of offerings in all gaming categories to the Hard Rock AC, with immediate plans to have a sportsbook pending the SCOTUS' decision in that matter.
Straub would own the property for about 2.5 years, but every attempt (if there ever was a meaningful attempt) to reopen the property failed. Year after year went by with Straub announcing opening dates for the hotel and casino, as well as the hotel only, but every single announcement would be followed by nothing happening.
Straub had some trouble making friends in Atlantic City, alternating between the city itself and the New Jersey Division of Gaming Enforcement, in pointing fingers back and forth as to the failure of the property to reopen. Straub accused the city of levying onerous building requirements on him, and his main issue with the Division of Gaming seemed to be their requirement that Straub himself obtain a gambling license to open the casino. Straub felt that no license should be required as he intended to outsource the casino operations to an established company, though that never came to pass and no formal announcement as to who that company might be was ever made.
Fortunately for Straub, he bought the property for 82 million and sold it for a cool 200 million. He certainly incurred some expenses in keeping the property clean and fundamentally functional, but one would imagine that he made a little bit on the sale. The new company, AC Ocean Walk LLC, intends to invest another 175 million into the property.
There is nothing in recent history that would lead one to conclude that two additional casinos, particularly ones of such magnitude, is going to result in a long-term sustainable revenue environment for the nine operators that will be in Atlantic City afterwards.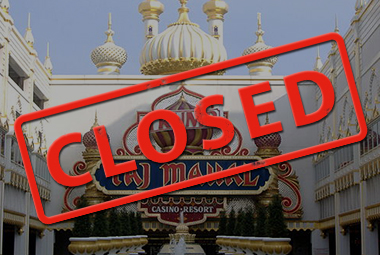 After all, the city could not sustain eight casinos as far back as 2016, which is when the Trump Taj Mahal closed in the first place.
The Taj closed in the face of a union strike for better employment conditions, wages and benefits. The reason that owner Carl Icahn was unwilling to capitulate is because, quite frankly, the casino was still losing money. Icahn had indicated that he wanted to invest some millions into the casino in order to improve the property, but would not be willing to do so until the Union stood down.
The Revel closed in 2014, having operated for just shy of two-and-a-half years. The closing of the Revel may spell good news and bad news for Ocean Resort Casino:
Good News: The Revel opened already mired in nearly insurmountable debt. Everything would have to go perfectly for the property to have ever had a chance.
Bad News: Not only did everything not go perfectly, the former Revel's revenue would only exceed its operating expenses for one month out of twenty-nine, and it took a $100,000 loss rebate for that to happen.
Good News: The Revel was horribly mismanaged for reasons that have been detailed in several of my articles and elsewhere. Long story very short: They were built for and marketed themselves to an extremely high-end clientele that basically didn't even exist. They thought that they would have such clientele coming from all over the world to visit their resort, and quite simply, that didn't happen.
The first thing that Ocean Resort will have going for it is that it will not be buried under a hopeless debt load upon opening. Secondly, from a marketing standpoint, there should be no doubt that they will learn from Revel's mistakes.
Revel and The Taj were hardly the only casinos to close in recent memory. Without getting into the individual stories, let's just look at a few others by name and month/year:
The Atlantic Club Casino Hotel: January, 2014
Showboat Atlantic City (Now a hotel only, after being purchased): August, 2014
Trump Plaza: September, 2014
Revel Casino: September, 2014
As we can see, twelve was certainly not a sustainable number, and when we compare the live casino revenues for the year of 2014 v. 2017, here is what we get:
2,619,251,000 (Rounded) vs. 2,413,408,000 (Rounded)
In other words, Live Gaming Revenue is down about 7.86% in comparing the two years, so that's not a promising sign.
In fact, compared to the rounded 2,414,237,000 in 2015, 2017 Live Gaming Revenues are down by 0.0343%, so basically they're flat.
If they couldn't sustain eight casinos in 2015, then there is no reason to believe that they could sustain nine casinos in 2017, with slightly less live revenue.
Or, is there?
Given how well online gambling is doing for some of the other properties, and the ability of Ocean Resort Casino and Hard Rock to get in on that game, perhaps you wouldn't need your Live Gaming revenues to be where they would need to be a few years ago.
As opposed to a few years ago, Internet Gaming Revenues account for anywhere from 10% to nearly 25% of a casino's total gaming revenues. The best part of that is that, other than the cut that must go to the state, that money is almost all profit. The catch is that a casino must have a physical presence in the state (effectively, in Atlantic City, since that is the only city permitted to have casinos) in order to have a website.
Keeping that in mind, let's look at some winners, losers and who may be on the chopping block when these two new casinos open: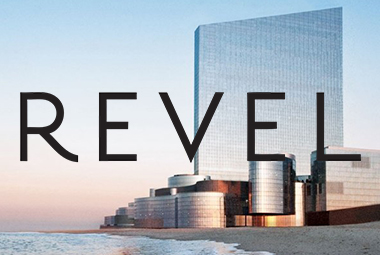 Winners, Losers and the Chopping Block
Ocean Resort Casino: On the Chopping Block
There's really not much to say on this one other than they are a new casino and do not seem like they would have any sort of built-in customer base to draw from. We can only use what we know, and while it was terribly mismanaged, the Revel's revenue only exceeded its operating expenses once, ever!
What we don't know is what the Revel could have been had Kevin DeSanctis and co. not been completely incompetent human beings. Hell, we don't know what might have happened had the Revel occasionally done anything right.
Hard Rock Hotel & Casino: Winner
What did they win?
Not really anything, yet, but I have a feeling they will.
The Hard Rock Casino and Hotel is built to survive in the Atlantic City market. The fact is that the casino will open up with several tremendous advantages. Here are a few:
Hard Rock International has an extensive player database consisting of people from all walks of life all over the country. Of the two soon-to-open casinos, Hard Rock will easily have the best marketing reach.
Familiarity. Unlike the Revel, which didn't exist for very long, the Trump Taj Mahal was one of the city's longest-extant casinos. While it may not be the same place, it's still the same building and might maintain some similarities for those who seek nostalgia. Most importantly, many Taj players who went to Icahn's Tropicana after Taj closed may well want to return to this property.
Location. Hard Rock should benefit from its proximity to not only the ocean, but also Resorts as well as Ocean Downs Resort. The fact that all three of the casinos on that side of the Boardwalk will, at least temporarily, draw some foot traffic that way.
Hard Rock itself. In the event that it takes a few years for the property to be profitable, or even if a few casinos have to close in order for that to happen, Hard Rock International is financially powerful enough to afford this casino the ability to weather the storm.
Okay, let's talk about the casinos that actually operated in 2017:
Bally's: Loser & On the Chopping Block
Bally's is probably the #1 casino on the chopping block after the two new properties open.
Ironically, one of the things working against them is the fact that they are part of Caesars Entertainment Corporation. The reason why is because CET also owns Caesars (obviously) and Harrah's.
Caesars (the casino) is especially troublesome because Bally's is not only essentially a completely redundant casino to it, but much of the Bally business could be diverted to Caesars with other business being diverted to Harrah's. More importantly, Caesars could continue to use Bally's hotel rooms, so they wouldn't be losing anything to sell/comp in terms of overall room count.
The most important reason that being part of CET is detrimental to Bally's, as an individual casino, is that Bally's is unnecessary for the CET online presence. When it comes to the other Atlantic City casinos, even if the physical establishment is losing money, online casino win could help to mitigate that, or perhaps, to bring them up to profitability. In other words, a physical property can afford to be a loser, whereas Bally's really can't. There's little reason to keep it around if it is.
The final reason, and arguably as important, is because CET has closed profitable properties in the past. The Showboat, which closed in 2014 (and was later sold) was reported to be profitable at the time it shuddered.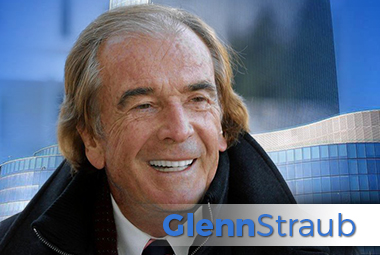 Why would CET do that?
The answer is simple: The Showboat was more profitable closed.
How could that be?
The reason why is because The Showboat was another example of a redundant property. While the property may have been profitable on its own, CET still had to pay for employees, the costs of the building, the gambling license, everything in the building and a myriad of other expenses. By closing the property, not only were they able to close (and sell) the building, but the closure also enabled them to divert much of Showboat's business to the other CET properties.
In other words, it wasn't merely a question of revenue, it was a question of the cost of obtaining the revenue. At a certain point, simply by diverting some of the revenues to different CET properties, (without diverting all of the costs) the increase in profitability to those properties would meet and exceed the profits that Showboat made to begin with.
Were Bally's to become unprofitable in its own right, or if CET came to believe they could retain the same gross profits at a lesser cost (greater net profit) by diverting Bally's customers to its two other AC casinos, then it is very easy to see why they would close the property.
Beyond that, Bally's is one of the only casinos to not meaningfully benefit from the closure of other Atlantic City casinos. Their year-over-year increases to LIve Gaming Revenues (remember, Internet revenues aren't relevant directly to Bally's) are only at one-tenth of a percent for the last two years. These gains came only after a very significant drop of 10.4% between 2014 (the year that four casinos closed) and 2015.
Simply put, Bally's has failed to capitalize on the closure of other Atlantic City casinos, CET's own Showboat included, at all.
Borgata: Winner
Borgata's revenue is up 4.5% (Live) compared to the year before as well as up 3.8% when looking at 2016 v. 2015. The existence of the Revel basically didn't hurt them at all.
Most importantly, Borgata is now wholly owned by MGM whereas, during the time that Revel operated, it was a joint enterprise between MGM and Boyd Gaming. What that means for Borgata is that it is now fully a part of MLIFE rewards program, so that's obviously an attractive element for those looking to jaunt to Atlantic City who are already players at the MLIFE properties in Las Vegas or other areas.
Given the scope of Ocean Resort Casino as well as the new monies being pumped into it, one would think it likely for them to make a play for Borgata customers. While that may put a dent in Borgata, it's unlikely to have any long-term negative impact. Borgata, simply put, is so insanely profitable as it is that it is quite likely nothing can touch them.
Caesars: Winner
Caesars had a great 2017 compared to 2016. 2016 saw Caesars come off of a 2.7% decline in Live Gambling win as compared to 2015, but they made all of that back in more gaining 7.6% in 2017 as compared to 2016.
Caesars also closed the gap with Harrah's in terms of Live Gambling Revenue.
Caesars may well have benefitted a little bit from the closure of the Trump Taj Mahal, not so much because players at The Taj would come there directly, but more because it made Caesars' end of the Boardwalk more attractive. Caesars, Bally's and Tropicana operated on their end of the Boardwalk in 2017, whereas the other end of the Boardwalk only contained Resorts.
Besides that, many of the former Trump Taj Mahal players would go to Tropicana for their playing and staying in 2017, which had the side effect of putting them closer to Caesars. While Caesars may not have been their primary stop for gaming, the additional guests at Tropicana certainly didn't hurt traffic at the Caesars end of the Boardwalk, and they probably got some residual play for Trop guests. It's quite likely that some of those Tropicana guests would later become Caesars guests, especially considering the Total Rewards program that would afford them access to Diamond Lounges and room deals across the country.
Golden Nugget: Winner
Golden Nugget did a brilliant job marketing to all of the affected players during the 2014 collapse of four of the Atlantic City casinos. The Nugget would draw many of them to their property with tier-matching, as well as aggressive free play and other comps.
While most obvious in their gains between 2015 and 2014, (14.6%), Golden Nugget has consistently increased revenues in the two years since, posting Live Casino Win increases of 4.7% and 4.8%, respectively.
Golden Nugget has really shined in its online gambling platform. In fact, the majority of their overall revenue increases come from that source as they are currently the only casino property in Atlantic City to offer a live dealer product online. In fact, Golden Nugget's online revenue for 2017 came in at 41.3% more than their closest competition, Borgata.
In fact, GN's online gambling win represents 24.6% of their total gambling win, both live and online! Nobody else is even close.
It is that fact that keeps Golden Nugget off of the chopping block as Hard Rock Casino & Hotel will undoubtedly be focusing on trying to draw Golden Nugget's customers over there. Not only were many of these people Taj Mahal customers to begin with, but the two casinos will probably be pursuing the same general level of players.
If Golden Nugget can retain most of its online market share in the expected face of new competition, they're going to be fine. There may be a few rocky years until the market corrects during which the Internet side may have to supplement the physical property a bit, but as long as Golden Nugget continues to dominate the online market, they should survive.
Harrah's: Winner
It's really kind of tough to call Harrah's an outright winner, especially since their live casino win in 2017 (while an improvement over 2016) is still less than in 2015 & 2014.
Importantly, 2015 was an improvement over 2014, so that shows that Harrah's managed to capitalize a little bit (2.5%) on the casino closures of 2014, but the closure of The Taj, as one might expect, didn't affect them too much. The Taj customers would generally go to Resorts, Tropicana (Icahn owned) or the Golden Nugget.
Harrah's would gain a somewhat negligible 1.6% in live revenue for 2017 over 2016, having lost 4.3% in 2016 as compared to 2015.
Harrah's, in fact, was very nearly overtaken by Tropicana as AC's second-leading casino in live win for the year, but managed to edge them out a little bit.
Either way, 2017 was a better year than 2016, so we'll call them a winner. They're also not even close to being on the chopping block. The first reason is because they're just not, and the second is because Bally's would go first.
Resorts: Winner
Resorts was a definite winner for 2017, having capitalized on the closure of the Trump Taj Mahal to some degree.
They gained 6.7% in 2016 over 2015 and would follow that up by gaining 10% in 2017.
Resorts has also enjoyed having that end of the Boardwalk to itself, of course, since The Taj Mahal shuttered.
There are two arguments that can be made when it comes to the effects that Hard Rock and Ocean Resort may have on Resorts:
1.) They Will Benefit:
The first argument is simply that the opening of these two new casinos will help Resorts because they will no longer be isolated on that end of the Boardwalk. Essentially, the increased traffic on that side from Ocean Resort, and next door neighbor Hard Rock, will result in more people finding their way into Resorts.
It's no secret that Resorts markets pretty aggressively when it comes to comps and free play, (because they have to and have had to for a long time) so this new foot traffic will give them some new people to market to. Given how low their operating costs are, they will be able to extend better deals to players at the other two casinos. In fact, Ocean Resort and Casino may not care very much whether it gets Resorts customers or not.
2.) They Will Be Punished:
The second argument is that nothing good can come from two new casinos opening on that end of the Boardwalk. First of all, some players (but probably not many) may well have been attracted to Resorts because that end of the Boardwalk was not insanely busy, rather than in spite of it. Secondly, it can be presumed that Hard Rock Casino and Hotel will make a big push for Resorts' customers given that, not only are they right next door, but that they are also competing for the same customer base, to some extent.
---
I think there is some truth to both of these arguments, though I do believe the second one will hurt them more than the first one helps them. Even then, I don't put them on the chopping block because they are a Mohegan Sun property that it would behoove the tribe to keep open for cross-marketing purposes.
The other reason I think it will hurt more than help is because the numbers have already borne that out. Resorts made significant gains after the casino closures of 2014, and they made significant gains last year after the Trump Taj Mahal closed in 2016.
In other words, they do better without a run-down casino right next door...so why should anyone think they would continue to improve with a newly-renovated and rebranded casino right next door?
Tropicana: LOSER
Tropicana is an ALL CAPS L-O-S-E-R!!!
I would also like to put them on the chopping block, (screw you, Icahn) but that's just wishful thinking.
One might ask: How can a casino up in Live Gaming Win 14.5% (leads Atlantic City) be a loser?
The answer: Because they should be up WAY more than that.
Carl Icahn, as mentioned before, is the owner of the Tropicana and was the owner of the Trump Taj Mahal for a somewhat brief period prior to its demise. Granted, he was part of the ownership group for some time, and had made some loans to the ailing property in addition to that, but he wasn't the sole owner for terribly long.
Simply put, he had the Taj Mahal mailing lists and should have been able to divert a substantial amount of business to The Trop. Whether or not he did is debatable.
September 2016 was the last full month that The Taj would be in business, so what I want to do is compare revenues at The Tropicana until that time in 2016, plus the revenues from The Taj, as compared to just Tropicana's revenue for the YTD of 2017 as of September.
Tropicana YTD (September 2017): 270,510,993
Tropicana + Taj (September 2016): 227,317,371 + 124,645,360 = 351,962,731
The first thing that we notice is that Trop's revenue for the period is only 76.9% of what the two properties did, combined, the year before.
Looking at it another way, Tropicana gained, YTD September 2017 v. 2016:
270510993-227317371 = 43,193,622
When we look at that as a percentage of Taj revenue for YTD 2016, we get:
43193622/124645360 = 0.34653212923 or 34.65%.
Even if we ignore that the entire industry was up nearly six million (at the time) in YTD Live Casino Win, the fact is that The Tropicana really didn't garner as much of the former Taj Mahal's business as one might expect.
I know, I know, but what about all of that stuff you said about Bally's and Showboat re: CET earlier?
Look, I really don't like Carl Icahn, just let me have this.
We can only hope that Hard Rock opens up and EVERY SINGLE DARN CUSTOMER THAT WENT FROM THE TAJ TO TROPICANA GOES TO HARD ROCK INSTEAD!
I don't want the Tropicana to close. I don't want to see anyone lose his/her job. I want The Tropicana to make zero dollars. No profit, no loss.
Alternatively, Icahn could sell the place. I would LOVE to see that.
I definitely don't want it to close, though. More competition is better for everyone, speaking of:
AP's and Players: WINNERS!!!
The one thing that shall always be true in the casino world is that the players benefit greatly from competition. Increased competition forces the casinos to compete in terms of game selection, (house edge) as well as competing with one another from a marketing standpoint. The latter means more room offers, more food offers, and hopefully, more free play!
Beyond that, most of the Atlantic City casinos are tier-matching, at this point, and that can be expected to continue. Upon opening, Hard Rock and Ocean Resort would be crazy not to do it, and that tier-matching can come with its own niceties prior to ever even playing a dime.
The fact of the matter is that the casinos, both existing and new, will want to either retain or earn market share, and to do that, you need to have players. When the casinos need you more than you want their services, you're in pretty good shape.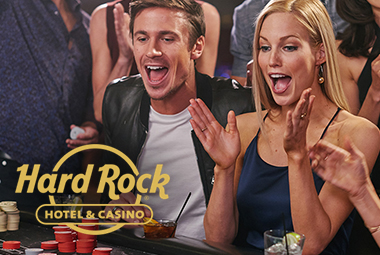 Conclusion
It's hard to say how long they may last, (or if other casinos may fall) but the most important takeaway for readers is that there is new blood coming to AC and AP's and players are likely to benefit as a result!
When it comes to the casinos, I would need to see some numbers for a few months to make any stronger predictions than I have, but it seems to me that Bally's will be the only one on the chopping block relatively quickly after the two new casinos open. They may ride it out for a while to see if one of the two newbies close first, (it would have to be Ocean Resort, because Hard Rock won't) but eventually, I just don't think there will be room in the market for them.
The fact of the matter is, while there have been gains in total casino revenue over the last two years, 2016 over 2015 was only due to Internet Gaming Win and 2017 over 2016's 0.3% increase to Live Gambling Win puts the city just over the 2015 numbers in that regard. It's basically a rounding error.
In other words, Live Casino Revenue is not what it was in 2014, or any year before that in the preceding decade, so there's no reason to expect total win for the city to change dramatically. Hard Rock may bring in some new business given their ability to market to current loyal customers elsewhere, (Florida should be good) but I can't imagine it changing the overall look for the city by more than a percentage point or two.
Of the casinos even close to being on the chopping block, Bally's is the only one not to benefit directly from an online presence, as CET would retain that, anyway.
I expect Live Gaming Win to remain pretty steady throughout 2018, or perhaps to increase by 0.01-2%. The new casinos aren't opening until Summer, and with exception to Hard Rock, I can't really think of any reason why anyone who doesn't already visit AC would start now.
I expect online gambling will continue to grow, especially considering that both of the new casinos would be crazy not to foray into that market. It gained 32.1% and 24.9% over the last two years, respectively, so while one would think it should level off at some point, it certainly hasn't done so yet. It's become so substantial that it almost accounts for 10% of the Gaming Win for all casinos, combined, despite the fact that one of the websites reflects three casinos.
I don't expect much to change throughout the first half of the year, so we're probably only going to look at Atlantic City through March, and then later through June, then we'll pick it back up in earnest when one or both of the new places open.
Posted by
Mission146