Introduction
I'm not going to give specific dates, but I recently had the opportunity (this is February 15th, 2021 and it was at some point this year) to stay at Harrah's Atlantic City for two nights beginning on a Wednesday. I'm hesitant to put this in the, "Review," section as most of these things are going to be different once we put Covid behind us, so we'll have a little article here.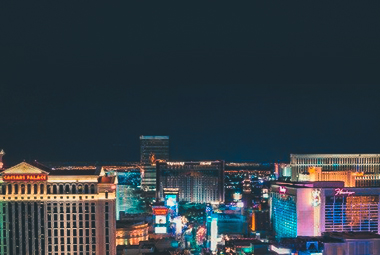 PRIOR TO CHECK IN
I wasn't staying by myself on this occasion and was the first to arrive, so I decided just to wait for the other party to show up before checking into the room. I believe the other party would have needed to call to add me as a registered guest anyway.
The first thing that anyone would notice is that the casino was absolutely dead, even by December in Atlantic City standards. In my experience, smaller casinos more local to me would generally be more busy (even with COVID) around 8:00p.m. on a Wednesday night.
To wit, I parked on the first floor of the parking garage and had my choice of perhaps hundreds of spots...I didn't take the time to count how many spots there were, so whatever that number is less maybe ten.
After parking, I boarded the elevator and had to have my temperature scanned as I emerged from the parking garage and prior to the long hallway that leads to the escalators. It's probably mostly for looks as those distance scanners aren't particularly accurate, as has been noted. Although, I think it would probably pick up on it if you were absolutely on fire.
At that point, I descended the escalator to look upon the second-most dead casino floor I've ever seen in my entire life. The only casino floor that was more dead was one occasion at a locals casino during which the power had gone out and they were operating on emergency lighting at 2:00a.m. and had nothing (except the machines) producing sound.
Basically unfamiliar with the slot floor, I decided to venture all over the place looking for variable-state machines. I was able to make a few bucks on this first occasion and the vulturing would get better on the busier nights.
Another thing that I noticed was that the drink ordering service is mostly conducted from the Players Club area of the slot machines themselves. You basically hit a series of buttons (some screens are more sensitive and better calibrated than others---some of them I don't know how you'd successfully order at all) and a cocktail waitress arrives with your beverage.
I wanted to test the speed of the service, (aside from having to poke around on the buttons) so I ordered (and drank) three different cups of coffee. One thing that I noticed is that there are many different drink options, so if a person were to have a highly-specific cocktail preference...that's going to be awhile. On the other hand, it also gives you the ability to summon a server and order from him/her directly.
I gave up on my first cup of coffee after fifteen minutes and relocated to a machine elsewhere in the casino. The second cup of coffee arrived in about ten minutes-reasonable. The third cup of coffee (from a different location) also arrived in about ten minutes.
We'll discuss the drink system more in a bit. After check-in, we're going to break the chronology and just address the different areas of the casino.
CHECK IN
The check-in process was pretty much as normal and took the amount of time you might expect. Perhaps surprisingly, given how dead the casino was, there were two rooms ahead of us that we had to wait for, but all of that went by pretty quickly.
THE ROOM
We stayed on one of the higher floors in the Waterfront Tower.
If you go to their website, do a search and look for, "Two Queens Deluxe Waterfront Tower:"
I can confirm that the two pictures you will see are a perfectly accurate representation of the room that we received. The only thing that you would have to do is spin the room 180 degrees and it would look precisely like our room.
This room was pretty much what you would expect a room at one of the better Limited Service Hotel chains to look like, ugly carpet aside. As far as the appointments and amenities are concerned, this is the sort of room that I might expect from something like a Hampton Inn, if you're familiar. Perhaps maybe a room that one of the nicer Best Westerns would call a, "Suite," could also be a good comparison.
The desk (above which sits the TV) spans about half of the room, so that makes this room pretty business-friendly if you have work to do and need to spread out. Neither of us packed particularly heavily, (I had a knapsack with everything I'd need for three days, for example) but we'd have had plenty of space even if we had.
The room's closet was basically a full-sized closet and came equipped with perhaps ten, or so, hangers. The closet (per the usual) was also home to the safe.
The bathroom is essentially divided into two rooms. You'll walk into the main area which is sizable and is home to the sink and walk-in shower. The walk-in shower is slightly raised from the floor and is entered via a pull-open glass door with a handle on the outside. The shower also has a little bench area in it for those who need it, but it's also convenient for setting your soaps, shampoos and such.
The second room simply contains the toilet, but rather than being the size of an old-fashioned, "Water closet," I would say there's enough room in there that you can turn towards the toilet and take a full step.
Anyway, I really do recommend going to their website and I can vouch that our particular room looked exactly like that. The refrigerator is obscured by the doors on the front part of the desk, it is behind one of the doors. I don't know if they would normally stock the refrigerator with a la carte items, but it was empty on this stay.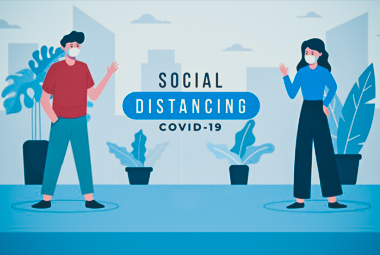 COVID STUFF
Okay, so let's just go ahead and list some of the things that are taking place in the casino as a result of COVID-19:
1.) Masks are Required---It Is Enforced
-The first thing to mention is that ALL patrons are required to wear a mask unless actively eating or drinking something. Eating and drinking (as far as the casino floor is concerned) are only to be done when seated at a machine or a table game.
At least, that's what the announcement says. Their sportsbook area is home to several (very comfortable) armchairs, and on occasion, you'd see people hanging out at those eating/drinking.
Some of the staff take the masks pretty seriously. I was sitting at a machine, at one point, and had a security guard come over and tell me I had to be wearing my mask. In response, I held up my cup of coffee and he said, "You can only have your mask down if you're taking a drink of it."
There wasn't anyone else near me at the time. Had it not been for him coming over, nobody would have been within six feet of me during the entire time I spent drinking the coffee.
2.) Limited Seating (Kind Of)
-I don't know what they based their decision on when it comes to individual machines, but in probably about half of the casino every other machine is unable to be played. When it comes to the other half of the banks of machines, they're all on, but there are a limited number of seats per bank. Again, I have no idea why they wouldn't either remove some chairs (and leave all of the machines on) or just shut down every other machine uniformly.
If you're concerned about social distancing, then I would avoid some of the table games! That's not being enforced at all, least so on Baccarat, where people are practically cheek-to-cheek watching the action. I'm legitimately fascinated by how much some people love that game, but that's neither here nor there.
The roulette tables have extremely weird dividers by which there are plexiglass partitions that you would basically have half of your upper body in. Strangest things I've ever seen. I also imagine that the croupier finds himself/herself servicing the players' bets more often, because I have long arms and could not have reached every possible bet from some of the locations.
3.) NO SMOKING
Smokers be warned and non-smokers rejoice! There is no smoking inside of Harrah's at this time.
The announcement refers to, "Designated smoking areas," but those are not inside. The two smoking areas I found were located outside of the exit near A.C. Burgers as well as outside of an exit near the hallway (but still in the casino) that leads to the Waterfront Tower.
I would recommend using the designated smoking area in the central area. The reason why is because there are several sets of doors, but if you go to the doors on the far right, then there is a section of the patio partitioned off for smoking. If you leave from those doors and re-enter via those doors, then they will not take your temperature again.
If you smoke near the exit where A.C. Burgers is located, then they will have to take your temperature when you come back in. Out of probably ten occasions, there was only one where the guy waved me through, "I saw you walk out just a minute ago."
4.) BASICALLY NO EATERIES
You can find the current hours for all Caesars Atlantic City eateries here.
As you can see, you're kind of screwed for breakfast and lunch on weekdays. You can choose from A.C Burger Co. and Cafe Tazza.
The only place where I got any food was Cafe Tazza. On the Wednesday evening that I arrived, I'd found a few positive expectation machine states, made a profit, so I purchased a sandwich. I didn't whip out my players card for anything during the entire stay because I have reasons not to at this particular time.
Anyway, I don't mind spending cash money on food in casinos from time-to-time, but only if I literally won it from them on that day---which I had.
At Cafe Tazza, I purchased some sort of quasi-Italian sandwich that started with a, 'C,' and was not a Caprese sandwich. It cost something like $10 and was just okay. It was basically like a higher-end gas station or convenience store sandwich...I don't know exactly how to describe it. A convenience store sandwich, but a good one by those standards. Maybe I should describe it as a poor sandwich at an Italian sandwich shop, I don't know.
Both the A.C. Burger Co. and Cafe Tazza charge $4 for a black coffee, which SUCKS because there was no cocktail service between 10:00p.m. and 10:00a.m. during my stay and no coffee maker in the room...so my choices were to either go purchase a coffee maker and coffee or pay their stupid four dollars per cup.
I spent $24 on coffee during my stay. I'm an early riser who drinks a lot of coffee.
I guess they are allowed to have some of this (and eateries) after 10:00p.m. and now restaurant permitted occupancy has been increased to 35%, so yay, I guess. Didn't help me.
5.) COCKTAIL SERVICE
I want to say they already had the system where you could order a drink from your machine pre-Covid, but I don't quite remember. Either way, there were no cocktail waitresses from 10:00p.m.-10:00a.m., therefore no liquor if you're a drinker (I'm not) and you would have to buy coffee or use your comps for coffee/pop at one of the places mentioned above.
I wanted to see if you could summon cocktail waitresses without using the device, so I made four attempts to do so. On three occasions, they either didn't hear me or ignored me. On the fourth occasion, she told me that I should use the system to order, but she'd go ahead and get it for me since I was just having coffee anyway.
I was told that most alcoholic beverages are still free along with most beers. Certain brands, if you're particular, might have varying costs.
In terms of other drinking venues, the bar in the center of the casino floor was closed to customers standing there and the only bar with walk-up service I noticed to be open was the one closest to the hotel check-in. That bartender looked extremely bored, and probably was, as I never saw a single person order a drink from there.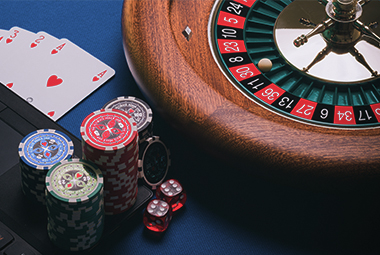 GAMING
PARTIAL TABLE MINIMUMS:
I probably should have made it a point to check minimums, but I didn't look at them for each individual game. Here are the ones I remember:
1.) ROULETTE: Roulette was odd because it said that chips must have a minimum value of $5/apiece and the minimum total bet was $25. I didn't ask if that was $25 total or $25 specifically on outside bets and inside bets. I probably should have asked.
If I had to assume anything, I'd assume that it was $25 outside or $25 inside. In effect, you couldn't bet $10 on RED and $5 apiece on three individual numbers to satisfy the minimum. That's usually how Roulette tables work anyway, but maybe it's different since the chip values and minimums are so high.
2.) FACE-UP PAI-GOW POKER: The only time that I saw this table open was a Friday morning from 4:30a.m.-7:00a.m. (those were the times I looked at it) during all such time there were zero players. I try to make it a point to place one bet at every new table game I see, just so that I can technically say that I've played it, but they wanted a $25 minimum for this game.
Screw that. I'm not even going to play one bet at that kind of minimum.
3.) CRAPS: The Craps Tables varied in how busy they were as it seemed that most people were playing as groups. From what I could tell, the minimums were typically $15.
4.) MINI-BACCARAT: I recall this being a $25 minimum anytime I remembered to look.
5.) ULTIMATE TEXAS HOLD 'EM & HIGH CARD FLUSH: Both had a $10 minimum when I saw them.
VULTURING
One thing that I can say is that the vulturing was actually better than I am accustomed to in my limited visits to Atlantic City, particularly on Thursday night when the casino was perhaps twice as occupied as Wednesday.
As mentioned, I found a few plays on variable state machines that I either knew or perceived to have an expectation of profit. Thursday was even better. Even one of my oldest plays (Rock Around the Clock) was getting some pretty good action which led to five individual opportunities during the course of my stay.
That's not to say there's no competition. I think that either an individual, or a team, is coming around sporadically and checking the floor. The reason why is because there was evidence of vultures having been around:
Many Ultimate X multipliers had been played off, on several machines, with the maximum number of hands played at five credits per hand.
On a few occasions, certain variable-state machines had been set to the maximum possible bet, such as 75 lines at five credits per line ($3.75 total bet) on Golden Egypt. There are other machines where this sort of thing is done, but I'm not going to name them all.
The theory is that someone might sit down and just start playing, but then realize how much they are betting and change it to a lower bet amount having left a positive-EV state at the higher bet amount for the vulture. I don't personally engage in that because I think it's a pretty silly thing to go out of the way to do, but lots of vultures do it. It can also lead to plays at multiple bet levels being left behind.
On Thursday night, I tend to think that my presence must have been frustrating to an individual, or perhaps a team. The reason why is because I found all kinds of stuff, but I set the bet amounts (and the last digit of my ticket amount) in such a way that I know I was the last one to play the machine. That saves me time because I don't have to even poke through a machine if I know I was the last one on it.
Anyway, some of the bet amounts had been changed at around 11:00p.m., but the most recent amount cashed out (mine) was still the same. They probably come in at certain intervals, and on certain days figuring that it's more efficient, but I'd been going around picking off plays one by one for a few hours out of boredom and because we were basically done doing the primary thing that we were in Atlantic City to do.
In short, they found nothing that night. If you happen to be reading this, sorry about that.
In Atlantic City, normally there would be a team, or multiple individuals, basically scouring every casino at all times except the extremely dead hours. It seems that most of them have decided that it's not worth it during this Covid time and, I assume, many of them have left town completely. As a result, it doesn't seem that there's either a team or an individual covering every casino at all times like there normally would be.
There are signs in the high-limit slot room that speak to the effect that it is for active players only and that people who are not actively playing will be asked to leave. I was in and out of there on three occasions during my total stay, (never found anything playable) but nobody bothered me about it. I'd probably assume that's because I am clean and was well-dressed enough.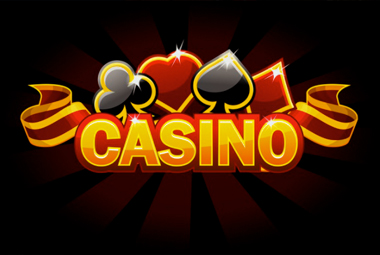 ONLINE PROMOTIONS
There are still a few relatively easy to beat online casino promotions for new players that I will not list individually. You'll have to do your own homework on that. I'd recommend acting on those if you're going to because they seem to be evaporating pretty quickly.
I imagine there are some number of people who have multiple confederates who are creating an account (or allowing one to be created) and are beating the promotions in substantially the same ways several times over.
Pennsylvania online casino promotions, overall, are better than New Jersey right now, but I'd still recommend acting pretty quickly if you're going to want to take advantage of those. Specifically, there's no way that some of the ones with ridiculously low playthrough on the bonus funds are going to last forever.
Another type of promotion being done at some of them is essentially akin to a loss rebate on sports betting. The easiest way to play these is simply to take a shot by betting the full amount that you're allowed and then grinding back as much as possible with small bets (using the bonus funds) if your shot-taking bet loses.
There might be even better ways to play it than that, such as doing the same thing, except with a confederate who takes the opposite side of what you're doing on a half point line, (one always wins and one always loses and grinds back) but I'll leave that for you to figure out. There are also other ways that it can be done, but I'm not going to mention them here.
CONCLUSION
If you're big on the vast offerings that major casinos have, such as entertainment, shows, pools, restaurants and fast service, then Atlantic City is probably not for you at this time. At least, not the Harrah's. If you only really care about a wide variety of restaurants to choose from, then Harrah's is probably okay on weekends for dinner.
If you mainly just care about the gambling, then you'll probably be fine unless you want a somewhat specific carnival Table Game (not too many carnival games running due to the low traffic) as that hasn't changed much.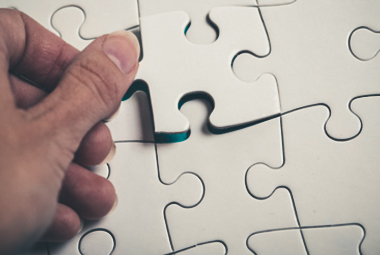 If you care about drinking, you'll probably be okay as long as you don't mind (at the time I stayed, anyway) calling it a ballgame at 10:00p.m. They started announcing last call at around 9:30p.m. The drinks at Harrah's are still mostly free, so you're in okay shape there.
As far as my stay was concerned, here are my notes outside of gambling-related things:
The room was clean and I was happy it looked like the pictures.
Our room had a very nice view overlooking the water.
On Friday morning, I was awake at about 4:30a.m. and the little grab and go place was closed until 6:00a.m., as well as A.C. Burger Co...which meant there was no way for me to even get coffee without leaving the property. That sucked.
When I finally did get my coffee, I sat in the sports betting lounge area in one of the comfortable armchairs and watched SportsCenter, or whatever it was, on one of the big screens. That was pretty nice.
They're doing the best they can and the staff were all very nice. I shot the breeze with that Face Up Pai-Gow Poker dealer for a little bit because it's not like he had anything better to do. The lady at the hotel front desk was nice as were the people in the grab & go place as well as A.C Burger Co. on the several occasions I bought my coffee.
If you're about the gambling and only the gambling, then you'll be fine. If you care about the other stuff, I guess A.C. probably shouldn't expect to see you again until after the better part of us have been vaccinated.
RATING: (COVID)-19 OUT OF 10.
Posted by
Mission146