Introduction
I originally intended to explore the state of Atlantic City's gambling revenues on a quarterly, or even monthly, basis, but those articles did not seem to generate sufficient interest. For that reason, I stopped doing it so frequently.
This seems like a good time to reinvestigate how things are going in Atlantic City since the Hard Rock Hotel and Casino as well as Ocean Casino Resort have been open for a full year. For this comparison, we are going to look at Atlantic City calendar year to date (up to and including June) for 2018 and compare it to the numbers for this year to date. This seems like the most fair comparison because any, "Bounce," from the new casinos opening should have faded by now.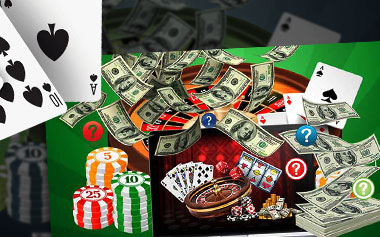 The Recent History of Atlantic City
I've highlighted the recent years of Atlantic City in more articles than I can remember, so I will just give a snapshot of the happenings in recent years.
The 'Great Recession,' first began in earnest in 2008 and would have an impact on casino destinations (and travel, in general) that the Atlantic City and Las Vegas casinos would experience for years to come. During this time and the years after, many casinos would open in surrounding states, particularly the case for Atlantic City casinos, and that development would also lead to a decrease in visitors.
The effects of this were seen mostly in the years between 2014-2016, during which time the following six casinos would close, in no particular order: Trump Taj Mahal, Atlantic Club, Revel, Showboat and Trump Plaza. This would leave a total of seven casinos in the Atlantic City market, which is the only casino market in the State of New Jersey.
The remainder of 2016 (after Trump Taj Mahal closed) as well as 2017 would show that the market had, "Right sized," itself. The remaining seven casinos in the city would show an increase to gambling revenue for 2017, even Bally's would show an infinitesimal increase, despite starting the year slightly down.
The two biggest beneficiaries are perhaps not surprising. The two casinos to garner the greatest gains to gambling revenue were the Tropicana (14.5% Live Win) and Resorts (10.0%) Live Win.
At this time, Tropicana was owned by Carl Icahn, who was also the owner of the shuttered Trump Taj Mahal. Presumably, the increase to Tropicana was likely a result of having the marketing lists for the Trump Taj Mahal and advertising to those people directly. If nothing else, it's a little bit surprising that they didn't get a bigger slice of the gaming win that might have otherwise belonged to Trump Taj Mahal.
Resorts benefits because it's located right next to the shuttered Trump Taj Mahal, caters to a very similar set of guests and basically had that entire side of The Boardwalk to itself. It was at this time that many of the remaining Atlantic City casinos moved to tier match and give benefits to the former Trump Taj Mahal players. This page of the playbook was originally written by the Golden Nugget in 2014 and worked very well for them with any number of players they gained and retained to this day.
On the other hand, the total gaming win for the city only increased by 2.2% over the year prior, (which is still excellent compared to the years before that) but most of that increase was due to online gaming with live casino gambling win increasing by only 0.3% for that year v. 2016. Online gambling revenues were up 24.9% compared to 2016.
In other words, there was very little new money coming into the city by way of physical gaming and most of the live casino wins for the physical casinos came about as a result of redistributing casino win that would have otherwise gone to Trump Taj Mahal. (Not to mention the casinos that shuttered in 2014)
One would think that this was good news for the existing casinos, and it certainly was, but the owners of both Ocean Casino and Resort as well as Hard Rock Hotel and Casino saw potential in the market. The former was purchased from Glen Straub, who bought the property after Revel went bankrupt, but failed to ever actually open a casino there. The latter was purchased by an already competent company with other gambling interests, Hard Rock International, from the aforementioned Carl Icahn.
These companies may have been surprisingly rewarded in 2018 as compared to 2017 as live casino win would increase 4.0% for the city, internet gaming win would gain ANOTHER 21.6% over the year prior and sports betting was introduced and included in the gaming reports. Total gaming revenue would increase by 9.2% for the city on the strength of the sports numbers as well as the further increase to online gambling.
Of course, an overall revenue increase does not mean that the market was still, "Right-sized," as we will see that all existing casinos (except Golden Nugget) experienced revenue declines compared to the previous year of 2017. This is particularly true of live gambling win, as you will see below:
Bally's: (9.8%)
Borgata (5.9%)
Caesars (13.5%)
Golden Nugget: 0.8%
Harrah's: (8.7%)
Resorts: (3.6%)
Tropicana (2.5)
These casinos all made it through 2016 intact, which is when the most recent closure of an Atlantic City casino occurred, so the best comparison might be to compare the year end live gambling win for 2018 to 2016 and get those percentages:
| Casino | 2016 Live Gaming | 2018 Live Gaming | % Difference |
| --- | --- | --- | --- |
| Bally's | $210,710,409 | $190,387,935 | (9.6447) |
| Borgata | $722,772,248 | $710,754,654 | (1.6627) |
| Caesars | $302,004,633 | $281,331,483 | (6.845) |
| Golden Nugget | $209,684,168 | $221,342,863 | 5.56 |
| Harrah's | $358,068,502 | $332,180,985 | (7.23) |
| Resorts | $173,128,820 | $183,591,882 | 6.04 |
| Tropicana | $304,149,289 | $339,515,770 | 11.628 |
Resorts and Tropicana still look to be benefitting from the closure of the Trump Taj Mahal, with Tropicana enjoying the bigger benefit likely because many Trump players came over to Tropicana, started playing there and get offers and whatnot from that property. Resorts is no longer the furthest casino down on that side of the Boardwalk (both Hard Rock and Ocean are beyond it) but it seems that they were able to retain some percentage of the Trump Taj Mahal players to come their way after that closure.
Meanwhile, the Golden Nugget continues to be outstanding, exceeding all possible expectations, especially considering they had a BETTER 2018 than 2017 despite the fact that two brand new casinos opened in AC. I'm sorry, but that's just truly incredible to me. The reasons for Resorts and Tropicana to bounce up after the Taj Mahal closure were quite organic whereas the Golden Nugget increased its share of the market with straight marketing and strong promotions.
Those three casinos also represent the casinos that cater to the market segment that the Trump Taj Mahal did (low-rollers, but not exclusively) so that's another reason why they would benefit so much from the closure.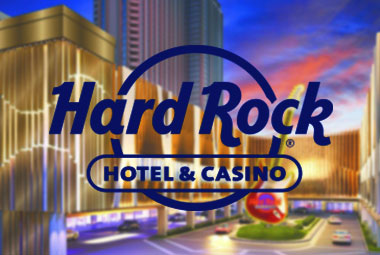 2019 YTD v. 2018 and What to Expect
That brings us to comparing the YTD performances of the entire market as well as the seven casinos who were around for the entirety of last year. This is the best apples-to-apples comparison because the new casinos did not exist until late June last year.
Here are the overall percentages:
Live Gaming Win: Up 13.1%
Internet Win: Up 55.8%
Total Gaming Revenue: Up 26.2% (Sports Gambling was not in place for all months last year)
Ocean wasn't terribly specific with its plan, but Hard Rock was very explicit when they bought the Taj Mahal that they felt there was a great opportunity for growth in Atlantic City. They also felt like they could compel some of their customers from other areas to visit the Atlantic City market; and it seems like they were right.
If you subtract just what Hard Rock brought in gaming win (even leaving Ocean revenue in place) then live casino revenue for 2019 would be very close to that enjoyed in 2018. Unfortunately, the casinos that were in place for all of 2018 aren't really seeing the benefits:
Bally's: (6.6)
Borgata: (3.0)
Caesars: (7.0)
Golden Nugget (14.7)
Harrah's: (12.0)
Resorts: (0.8)
Tropicana: (11.7)
While much of the revenue coming into Hard Rock, Ocean Resort Casino and the city in general is new revenue, the bulk of it is just revenue that was always there, naturally. The result is that all of the casinos that existed in 2018 for the entire year are down YTD this year. Fortunately, each of these casinos (all Harrah's Caesars and Bally's online gambling win is attributed to Caesars Interactive in the reports) is up in internet gambling for the YTD. Sports betting is also a boon to these casinos who did not have it for the similar period last year.
In terms of total gaming revenue, the list of casinos that are down drops to five:
Bally's: (4.4)
Borgata: (1.1)
Caesars: (7.0)
Harrah's: (11.9)
Tropicana: (9.3)
Golden Nugget is up for the year 8.2% in total gaming revenue whilst Resorts is up ever so slightly, less than 0.1%, and exclusively thanks to sports betting revenues. Golden Nugget is up due to continued massive increases to online revenues (60.7%) as well as a very small bump from sports betting.
Who is on the Chopping Block?
Bally's.
Bally's is the one casino that has been talked about for years as having the potential to close. For one thing, 2018 is the only year in recent memory where they enjoyed an increase to total revenue, regardless of how many casinos around them closed.
For one thing, Bally's is both directly connected and largely redundant to Caesars, so it seems to many that the existence of both has been unnecessary for quite some time. Evidently, CET decided that not enough of the Bally's revenue would go to Caesars or Harrah's to justify closing it.
In addition to consistently declining revenues, the recent development that El Dorado Resorts is due to merge with Caesars Entertainment in 2020 would have the combined company owning one more casino than they are legally permitted to own within the city. For that reason, it is likely that they would either have to sell Bally's, or operate it as an overflow hotel to Caesars. They could also theoretically sell Tropicana, Caesars itself or Harrah's, but it's hard to envision any of those things happening. All three of those casinos outperform Bally's pretty significantly as it is.
I really don't see any of the other casinos as being in worse shape now than they were in the years between 2008-2016, so it's hard to imagine any of them closing. Meanwhile, the closure of Bally's might, "Right size," the market once again such that it leads to consistent growth amongst what would be the remaining eight casinos.
Conclusion
With exception to Bally's, the casinos in Atlantic City that remain look to be in a better position now than they were in most previous years. The boost to all casinos in live gaming revenue (even Bally's) as a result of the closure of Trump Taj Mahal has faded with the opening of the two newest casinos, Ocean Resort and Casino and Hard Rock Casino Hotel.
Even with that, they certainly seem to be in better position than they were in previous years mostly courtesy of online gambling and, in some small part, sports betting. These casinos have also weathered the storm of increased competition in the regional market as most of the nearby states now have legalized and regulated gambling, so they shouldn't see too much additional competition on that front.
As predicted by Hard Rock International, the opening of themselves and Ocean Casino Resort seems to have reinvigorated the market leading to gambling revenue increases overall. THe only question is whether or not those increases will be sustained in the coming years.
Posted by
Mission146