Introduction
It's been a little over two weeks since our last News & Notes, and I promised to be a bit more regular with this series, so here we go:
Massachusetts Residents Oppose Online Lottery
While many states are making pushes, most notably Pennsylvania and California, to attempt to legalize and regulate online casinos, Massachusetts residents would prefer that the State Lottery not even operate online. According to Boston Magazine.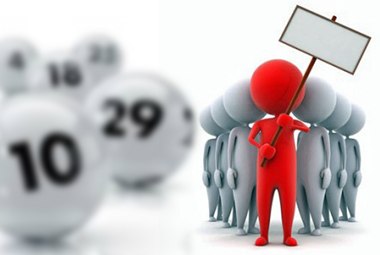 Seventy percent of 550 voters (385 of the respondents) indicated that they were against the Massachusetts State Lottery rolling out an Internet-based platform. In addition to the limited sample size, the Boston Magazine highlights that the survey was sponsored by business owners of land-based lottery retailers, so the sampling itself might be suspect.
The idea behind an online lottery would be an attempt to appeal to Millennials who seem to otherwise be disinterested in lottery style games. Despite a little over a billion dollars in lottery revenue for Fiscal Year 2015.
Massachusetts has still experienced an overall decline throughout the last decade which quite probably stems from some of their best customers (literally) dying off.
One of the main objections physical retailers have (in addition to the increased competition) is the fact that Online Lottery purchasing (by necessity) would take place via the use of credit cards or other electronic forms of payment. That presents an arguably unfair disadvantage to physical lottery retailers who, by law, can only accept cash.
Retailers also point out that an Internet-based system opens up the door for potential gambling by minors as well as the potential for fraudulent transactions.
The disadvantage of not being able to accept credit cards for lottery purchases seems easy enough to resolve, while most states DO, in fact, only accept cash for lottery ticket transactions you could, I don't know, just change the law? That's my usual position: If the law is stupid, change it.
As far as the ability of minors to gamble, as I've discussed before, that argument tends to ring hollow as there are already a substantial number of outlets that minors could theoretically access.
I'd like to think that the lottery sales have decreased simply because residents of Massachusetts and other states have read information both here and the Odds site and realize just how bad they are getting it with the lottery. As most people are aware, the returns of both scratch-offs and draw games are almost comically low, in fact, the return percentages would be illegal in most casinos as far as slot machines are concerned.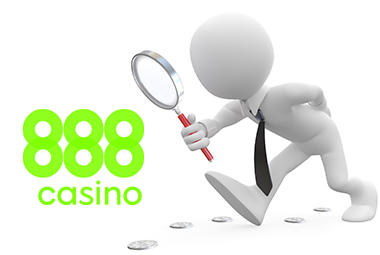 888 Not Giving Customers the Opportunity to Get Out?
In online gambling news, the BBC reports that 888 Holdings is under investigation by the United Kingdom Gambling Commission (UKGC) to look into whether or not they are adhering to standards when it comes to the availability of self-exclusion tools.
The announcement of the investigation had a fairly immediate and significant financial impact as shares in 888 fell 8% (that's kind of funny) as a result of the announcement. On the other hand, this could be an overreaction by investors as 888 is a huge online casino company and any fines (historically speaking) that the UKGC might levy would be just a rounding error on their bottom line. Maybe a little more than that, but nothing that is any serious threat to the company.
While I do applaud the UKGC for doing its job and making sure that the proper self-exclusion practices are taking place, it still occurs to me that the UKGC specifically divests itself of any responsibility to individual punters and only seems to get involved if there is a potential to fine an operator. As I highlighted just last week, the actual practices that the UKGC itself takes towards customers are a complete joke.
These types of fines are hardly unprecedented with two major fines being levied against two different operators within the last year and a half. Most notably was a fine of £800,000 against BetFred for not adhering to proper anti money laundering and social responsibility practices in July of last year. That event was apparently sparked by an individual being convicted of stealing from his employer and betting a large proportion of the stolen monies through Betfred.
Another serious fine was levied against Paddy Power in February of last year to the tune of £280,000 in another case in which they were found to not using appropriate anti money laundering measures.
That fine was due, in part, to online activity, though the base of it was physical betting locations. The online aspect of the finding that a Mr. Mark Cooney perpetrated bank fraud against six customers at the bank at which he was employed. Apparently, Paddy Power did not make any inquiries of Mr. Cooney, on direct, as to the source of the significant funds he was gambling. They did, however, search him online and determine that he had spent money elsewhere. (Most notably on a home)
More recently, BGO was fined for advertising breaches just earlier this month.
I can definitely get behind this fine of £300,000 as it was predicated upon misleading advertising pertinent to promotions offered through BGO as well as advertisements placed at three of its affiliates were blameless in this instance because BGO controlled the advertisements and they were the entity misleading the customers about the promotion in a material way.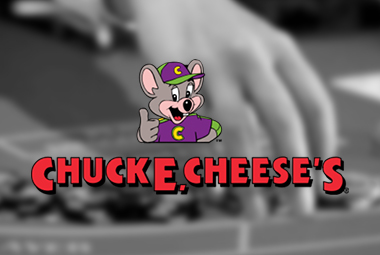 No Longer the Worst Casinos Ever?
Sometime ago, I created a thread (half joking, half not) explaining exactly why Chuck 'E Cheese is the worst casino ever in history.
As it turns out, I wasn't that far off in my analysis and the amusement games industry, apparently, agrees with me. According to the AAMA site.
For those of you who don't know, the American Amusement Machine Association, for one, is an actual thing and secondly attempts to provide guidelines for the operation of coin based games in an effort to ensure that the little kids aren't getting their pocket money ripped off.
While the AAMA, strictly speaking, is not a regulator, the entity does have a number of member companies who are expected to adhere to their guidelines. Failure to do so, of course, can result in being delisted as an AAMA Member in good standing. Companies opting to take the Fair Play Pledge, pursuant to the AAMA, shall ensure:
1. An opportunity exists that allows for players to win by the application of skill such that they player will have sufficient time to identify, recognize and react with every game play.
2. A player can improve with practice and experience.
3. The player's input controls the outcome of the game.
Shortly stated, the player actually has to have some meaningful control over whether or not the player has a chance of winning the game. For those of you who have ever played a claw game and absolutely knew you nailed the position, just to realize that the claw didn't close strongly enough (in your opinion) to even support the item, you're probably right.
The long and short of the Fair Play Pledge is such that any games offered by member amusement companies will be such that they can, at least, theoretically be beaten and that players can improve upon their abilities as consistent gameplay will be offered. In terms of, "The player's input controls the outcome of the game," that basically just means that the machine cannot straight up rip you off regardless of your level of ability or how skillfully you played the thing.
Apparently, this move by the AMA came about because, in 2013, the State of California had considered strictly regulating the amusement industry themselves and imposing punitive penalties to companies who were conducting their operations in a way unfair to players.
Guys, when you drop ten bucks trying to win your daughter the teddy bear that she happened to see on the way out of the grocery store...know this...the AAMA will now assure that you will lose the game not because it is rigged, but rather, because you suck.
Picking the Ponies?
In a somewhat surprising bit of news, the Courier-Journal reports that the Kentucky Derby at Churchill Downs took in a record amount of wagering for this year's event.
While attendance (seventh best ever) was slightly hampered by poor weather, the actual event experienced record levels of wagering primarily due to online betting platforms.
The previous record was set two years ago, but the eight percent improvement over 2015's numbers yielded total wagering of 209.2 million, the first year to eclipse the 200M mark.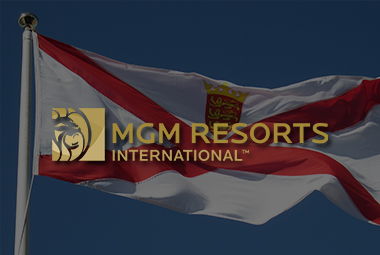 New Online Casino Coming to Jersey?
We might expect that the Hard Rock Hotel and Casino in Atlantic City, set to open in Summer of next year, will launch an online casino, but there is actually expected to be a brand new one even before that. Later this year, according to NJ.com, MGM will officially be launching its own online casino product.
This may seem like a strange development as they had already partnered with Boyd Gaming in launching the Borgata's online casino, which was once a market leader. Recently, MGM took full control of the Borgata and have apparently decided to bring into play an online casino entirely of their own design.
MGM, while they do not currently have a play for money casino in any market, does have the long standing MyVegas product which has been exceptionally popular and offers play for fun games that lead to the earning of loyalty points with which casino comps can be purchased.
For those of you who follow my Atlantic City revenue reports, you may recall that Borgata has experienced the slowest growth (and even a decline one month) compared to online casino revenues from the previous year. That now makes sense as MGM appears to be focused on rolling out its new product rather than worrying about the existing Borgata Interactive casino.
Remote Trump Odds Reduced Remotely
Having been burnt out by the 2016 Presidential Election, I tend to stay away from politics as much as possible, but when politics crosses over into the world of gambling, I have a duty to report on it.
President Donald Trump (still unbelievable to type!) has drawn some serious heat recently first for the firing of FBI Director James Comey who was allegedly ousted for looking into potential ties between the President and Russia. In addition to allegations that Trump leaked classified information to the Russians, there are also murmurings (and loud ones) that Russia may have influenced the most recent Presidential Election.
Lending credence to these murmurings is the fact that former FBI director, James Mueller, has been selected to lead a probe into the Russia allegations as head of a special council created to look into the matter. After his selection, Mueller left his job as an attorney in the private sector to return to the public eye in heading up this investigation.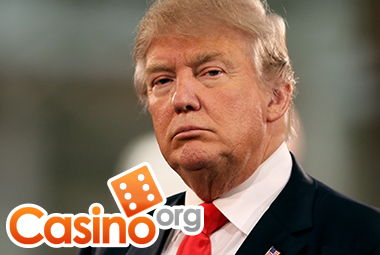 In the meantime, Comey had apparently kept detailed reports of both his dealings and conversations with Trump that will undoubtedly be looked into by Mueller. Some of this paper trail has already been released by Comey, but it is tough to say how much more will come out prior to the findings of the special council as the papers themselves will likely be part of the investigation.
Deputy Attorney General Rod Rosenstein released the following statement regarding both Mueller and the creation of this special council:
"My decision is not a finding that crimes have been committed or that any prosecution is warranted. I have made no such determination," Rosenstein continued. "What I have determined is that based upon the unique circumstances, the public interest requires me to place this investigation under the authority of a person who exercises a degree of independence from the normal chain of command."
Even though no crimes have been found to have actually been committed, for the time being, the potential of any such findings is such that the impeachment odds for President Trump have plummeted. What was once considered an incredibly remote possibility, and something of a long-shot bet (even among those who dislike Trump) now seems, by the odds, to at least be somewhat feasible.
Casino.org has already done me the favor (Obviously not out of consideration for me, personally) of reporting on changes to the odds.
What they have found is that, on Predictit.org, the price of a, "Yes," for Trump to be impeached THIS YEAR soared from seven cents on May 8th all the way to thirty-three cents just last week as a result of the breaking news. Of course, many who bought options at the lower number to begin with found it an apt time to cash out and the price, as a result, dropped back down to twenty-five cents.
As of the time of this writing, the PredictIt price is in the low twenties with the ask being at twenty-two cents, but the price of recent shares in, "Yes," actually sold going for twenty-one cents.
In my opinion, individuals who have bought into the, "Yes," side of the binary are essentially playing the news cycle game looking for negative news about President Trump (as has recently come out to the public) to temporarily drive the price up enabling them to sell for a higher price than the one for which they bought in.
I still think, unless you want to play news cycles, that the, 'No,' is overwhelming correct side to take on this bet. Among other reasons, we have no notion as to how long the investigation of the special council led by Mueller will take and there are only seven months left in this calendar year. Moreover, any findings by the special council would still need to be followed by the actual impeachment process, which is itself quite time-consuming.
Additionally, let us not forget that the Republican Party still controls the Senate by a slight margin and has overwhelming control of the house. Other than a small handful of Republicans, perhaps most notably Arizona Senator John McCain, very few high-level politicians in Trump's own party have openly spoken out against him.
In terms of any possibility of impeachment, (or resignation stemming from impeachment proceedings, such as Nixon opted to do) the most likely scenario to me would be that the news is such that the Democrats will take over both houses of Congress in the mid-term elections and then impeachment proceedings could reasonably happen.
In the meantime, Paddy Power is currently offering even money as to the question of whether or not Trump will be impeached this term at any point which seems the more relevant question to me. I can't say for sure that I would be willing to place any bets on the matter either way, at even money, but I believe (gun to my head) that I would still be inclined to take the, "No."
Among other reasons, leaving Trump in office would be a viable political strategy for Democrats looking to take the White House in 2020. If you think about it, Donald Trump could be reduced to a lame duck President before we even get the primaries off and running, and also, Donald Trump could also find himself challenged meaningfully in the primaries by other Republicans which will leave him unable to focus on the General Election in advance.
Any process of impeachment would leave Vice-President Pence in power (were Trump removed from office or if he chose to resign) and it is much more likely that the Republican Party would rally around him to take another term which would stave off any primary competition. Additionally, it is tough to say what his favorability rating would be in the public view, so it is tough to say how he will compare to whoever the Democrats roll out as a candidate.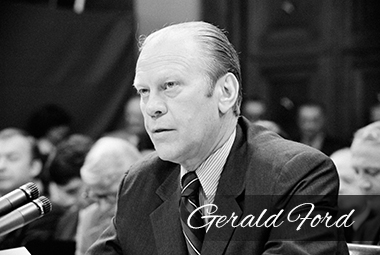 In recent history, we saw President Gerald Ford replace the disgraced Richard Nixon and almost pull out the 1976 Presidential Election against President Jimmy Carter. While the National popular vote (50.1%-48%, Carter) at 2.1% may not seem terribly close, it is important to recall that is the precise margin that Clinton (Hillary) beat Trump by in last year's election!
Additionally, Ford almost managed to pull out the Electoral College (as Trump successfully did despite the 2.1% popular vote deficit) losing 297-240 and taking 27 states. While that doesn't seem terribly close, Wikipedia summarizes it pretty well:
A switch of 3,687 votes in Hawaii and 5,559 votes in Ohio from Carter to Ford would have resulted in Ford winning the election with 270 electoral votes.[13] By percentage of the vote, the states that secured Carter's victory were Wisconsin (1.68% margin) and Ohio (.27% margin). Had Ford won these states and all other states he carried, he would have won the presidency. The 27 states he won were and still are the most states ever carried by a losing candidate for President of the United States.
Those of you hopeful that Trump's low approval rating would doom him not just to a close loss, but to a devastating loss compared to Ford's in 1976 might be in for a surprise, according to Gallup.
President Ford, at one point (months after the Nixon pardon) dipped to a sub-40's approval rating whereas Trump's is currently hovering around 39% (in aggregate) according to fivethirtyeight.com and their Presidential approval rating tracking. While Ford's approval recovered somewhat in advance of the 1976 election, his numbers were still fairly dismal (45%) in June of 1976 which was the last time approval polls were taken in advance of that year's General Election.
In short, a candidate who, by all accounts, should have been remarkably weak nearly pulled one out. Again, that is after he followed the resigned President Richard Nixon who might have done time had Ford not undertaken the extremely controversial act of pardoning him of any wrongdoing.
Furthermore, it can be argued that Donald Trump supporters are much more fervent than were those of Richard Nixon, so while Trump definitely has a beatable voter base, it wouldn't take that many people doubtful of him (in general) to come to his side to swing an election, as we saw last year.
Therefore, it might behoove Democrats to set themselves up to face as weak a candidate as possible as opposed to facing a potential Mike Pence as President who, arguably, might do enough to secure a relatively favorable job approval rating in a theoretical limited term.
Thus concludes my argument for, "No," on Trump to be impeached in his current term. Also, I don't believe that the poll includes death or resignation in advance of impeachment on PredictIt, so those would still fall under, "No." For its part, Paddy Power states, "If not impeached, bets are losers." That would seem to indicate that death or a resignation in advance of impeachment would also result in losing bets for those taking the, "Yes."
In terms of 2017, to bet, 'Yes,' is patently ridiculous, in my view. As highlighted before, you have a 100% Republican Congress, an investigation that may not even conclude this year and then the actual impeachment proceedings by the House of Representatives. Sorry, not going to happen. If it does, it won't be fast enough. If you want to play news cycles, though, that's your business if you think you see value there.
New Machines not Coming to the Sunshine State
In a recent decision not undertaken by Congress, but rather by the Florida Supreme Court, Florida Today reports that slots will not be expanding to existent racetracks and pari-mutuel facilities in the state.
The backstory behind this did not involve the Florida Congress at all, but rather had individual counties taking it upon themselves to pass slot mandates. In the eight immediately affected counties, the notion was that the County Legislatures would put the matter of gaming expansion to include slot machines to public vote and then allow them if the public found itself in favor.
Ultimately, the Florida Supreme Court determined that the counties have no legal basis upon which to conduct such a vote in the first place and that any gaming-related matters or law changes would fall under the purview of the State Legislature. Granted, the Legislature could theoretically introduce a statewide vote for such an expansion, but the individual counties simply lack the jurisdiction to have such a vote or the regulatory authority to oversee the gaming devices, once initialized.
While I'm almost Universally in favor of regulated gambling expansion in general terms, it is difficult for me to take a position against the decision by the Florida Supreme Court. In fact, I agree with them as the question is not one of whether or not slots should actually be allowed in the state or the counties, but whether or not the counties themselves have the capacity to allow them aside from direct action undertaken by the State Legislature. The counties have no such authority, no way to argue with that.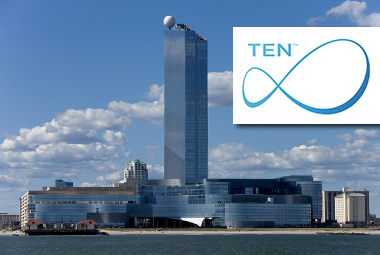 Resorts World or Revel (TEN)?
Here is the question of the day: Will Resorts World in Las Vegas or the proposed TEN Casino in Atlantic City be the first to open? I'm not going into specifics on the dealings of TEN in this article, because I've already done that 134,476 times (or so), but both properties have a long history of delayed openings.
In terms of Resorts World, another delayed opening has been reported by the Las Vegas Sun.
The Genting Group has announced a major design overhaul such that Resorts World's projected opening date has been moved to a non-specific date in 2020 rather than the 2019 slot that had most recently been anticipated. In terms of the overall design strategy, it is said that after taking a look at the demographics of the Las Vegas denizens in recent years that it would make more sense for Resorts World to focus on a design with the idea of being more appealing to potential Millennial visitors.
I think I am still going to put my money on Resorts World, I'm starting to wonder if TEN will ever be anything more than an oversized billion dollar mirror with a giant golf ball on top. Wait, was that design created to appeal to Millennials? This might not be a good idea, Genting!!!
Big Casinos Coming to Illinois?
The Illinois Senate has recently passed Senate Bill 7 by a fairly wide margin that would serve to expand casino gambling in the state, the bill will now move to the House for consideration. According to the Illinois Review.
Governor Bruce Rauner has already indicated that he would consider signing such a bill provided he felt it imperative to plug up the hole in the Illinois budget. While Illinois does enjoy Riverboat Casinos as well as a limited video lottery, with well over 25,000 machines statewide, the way has not yet been paved for legalized Commercial Casinos (aside from riverboats) which presents itself as a negative in locales for whom out-of-state casinos are the closer option.
In point of fact, Illinois almost certainly loses some revenues to casinos in neighboring Indiana, Missouri and Wisconsin and would certainly love nothing more than to keep those monies in state in the future. In addition to the licensing and regulation of up to six additional casinos, Senate Bill 8 also offers a few additional propositions:
The first point is that the City of Chicago will have an irrevocable and perpetual casino license. Essentially, that gives the city the capacity to regulate its own casino and any property owned or leased to the Chicago Casino Development Authority will be deemed tax exempt.
The second point is that casinos pay a graduated revenue-based tax on their table games and slot machines that can range from 15-50%, this Senate Bill will effectively reduce the tax requirements in the hopes that the additional six commercial casinos will make up for it on the backend as a result of revenues. The maximum tax rate for table games will be reduced to 16% on revenues in excess of seventy million with a base tax rate of 10%. Machine games will still be subject to taxes as high as 50%, but that would occur only on revenues in excess of 800 million. The base rate, again, would be 10%. Currently, only Rivers Casino meets the maximum threshold for table games and no existing operator meets that for slot machines.
I actually cannot help but support the second component of the bill as it puts more of the revenues in the hands of the operators that could potentially lead to more employment, property improvements and perhaps even improved games and offers. In my opinion, the casinos can manage the money more effectively that can the states. I also believe that the casinos, particularly one located in Chicago, will make enough to offset the reduction to the base tax rates.
Furthermore, it will also serve to keep the limited lottery properties competitive with the casinos, particularly those in markets who might be adversely impacted (from a revenue standpoint) by the presence of a commercial casino.
The third major overhaul that will help to keep the limited video lottery retailers profitable and competitive with any casinos is a doubling of the max bet allowed on those machines. Furthermore, the machines would also be authorized to house Progressive jackpots (both fixes similar to those being considered by West Virginia) as well as increasing the maximum possible jackpot for commercial casino machines and limited lottery retailers alike.
Now, we just have to hope that the Illinois House does the sensible thing and also passes this bill.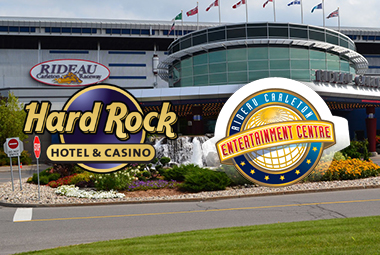 Hard Rock is Rolling!
The Seminole Tribe is on a hot streak in terms of their casino offerings and court rulings breaking in their favor. In addition to the purchase and subsequent 350M announced renovations to the former Trump Taj Mahal (coming Summer 2018), recent events in Florida have left the Seminoles without any meaningful competition in their home state, at least for the time being.
However, other countries entirely are now proving to be viable ground for the Seminoles to improve their already vast collection of casino holdings. The CBC reports.
That Hard Rock is partnering with the Rideau Carleton Raceway Casino (soon to be rebranded Hard Rock Casino Ottawa) is taking over operations of the raceway with a 51% stake this fall in conjunction with the owners of the physical raceway. As part of this twenty year agreement, the two entities are reportedly coming together to invest 320M into the property to improve its overall offerings, which are soon to include a 2,000 seat concert venue.
The first few phases of the overhaul are set to take place within the next two years with the biggest phase, the building of a 250 room hotel, set to begin in 2019.
Double Double Bonus, STAT!The
Does it seem like you can find video slot machines as well as video poker games anywhere in Vegas? Whether the location be a gas station, a diner, a Dotty's or the airport it seems that the machines are everywhere. I remember joking with my ex-wife on my first visit to Vegas, "I'm going to move out here when I'm older, because if I get sick, I can probably at least find a decent video poker paytable in the hospital!"
My joke actually has come to represent reality, what a prognostication!
The Las Vegas Sun reports.
That the HealthSouth Rehabilitation Hospital has some video poker machines along a wall in a room that is largely a fitness center. To quote the interview of Sara Tempest, an employee of HealthSouth:
"One of the areas (of the brain) we know is stimulated by gambling is the prefrontal cortex," Tempest said. "The frontal lobes of the brain can be damaged by traumatic injuries; they can be damaged by substance abuse; they can be damaged by strokes."
Hardly gambling, the machines are play-for-fun only and run fifteen minutes at a time. Any, 'Winnings,' are not paid out and the machines are incapable of accepting actual money. However, they do present patients with the ability to improve their mental acuity, physical dexterity and fine motor functions while doing something that they enjoyed prior to injury or illness.
Dealt quads with a kicker? Now that's recovering in style!
The November None
For those of you accustomed to marathoning poker on ESPN's weekly (and oft-repeated) broadcasts of the WSOP Main Event leading up to the conclusion of the tournament with November's final table, the way you watch the tournament is about to change. Bleacher Reports...um...reports that the November Nine is done as of last year.
The broadcast of the Main Event will be aired live on ESPN, as before, but as part of a four-year distribution agreement with Poker Central, the competition will be live-streamed online but for a thirty minute delay as mandated by Nevada Gaming.
This year's tournament is set to run from July 8th-17th with players qualifying for the final table then taking a two-day break (which still is sufficient to build suspense) before resuming the final stage of the contest on July 20th.
I have to applaud this decision by the WSOP as I think the new format is going to be sufficient to garner interest in addition to the fact that the poker community (which actually trends a little younger than the general gambling community) will be able to enjoy the games in a more immediate fashion. There was also some question as to the integrity of a three-month delay prior to the final stage of the tournament which gave participants an alleged advantage in training and preparation time. I obviously disagree with the latter sentiment because all of the players had the same period off and would have, therefore, had the same opportunity to train and prepare as anyone else.
Either way, good on the WSOP for keeping their ESPN deal intact while still finding a way to market itself to younger individuals who may just be starting to get into the game.
_______
Hey, time to see if we have any dumb casino-related crimes!!! (My favorite part of N&N)
But...WE Approved the Theft!
According to the Lincoln Journal-Star, a former Member of the Winnebago Tribal Council has pled guilty to misapplying funds from the WinnaVegas Casino which resulted in charges of allegedly committing theft, fraud and misapplication of funds. The plea deal is such that Lawrence Payer seeks only to plead guilty to the misapplication of funds charge.
The charge still carries the potential for up to ten years in prison and a quarter of a million dollar fine even absent the remaining charges. In addition to the other eight defendants, Payer is alleged to have received distributions from the WinnaVegas account in the form of both gift cards and prepaid debit cards. Between those two sources of funds, the total damages combine to account for more than three hundred thousand dollars.
They issued the funds without either informing the payroll department or approving of the distribution by way of a regular tribal council meeting, so the alleged theft could not possibly have been more blatant and the evidence seems to point to a clear intent to defraud the tribe.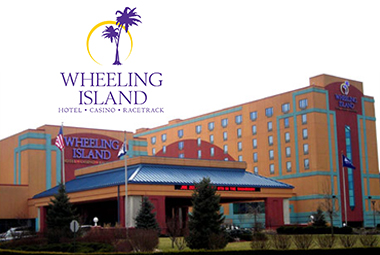 Close to Home
There's no amusing backstory of criminal stupidity in this one, but since it is close to home, I'll mention that an armed robbery of a man allegedly took place outside of Wheeling Island Hotel-Casino-Racetrack earlier this month in Parking Lot D. As reported by WTOV9.
A man was held up in his vehicle by two individuals and had his wallet and perhaps some other personal effects taken from him. Despite an attempt by police to uncover some surveillance footage, it appears that there is no visual evidence of the incident available. Fortunately, for the victim, he was physically unharmed during the robbery.
If At First You Don't Succeed?
One of two men who perpetrated a robbery for the lofty sum of $2 at the Hollywood Casino in St. Louis was later caught after attempting another robbery at a nearby gas station and getting himself shot in the ass.
Yup.
The car used in the attempted robbery at the Phillips 66, according to the St. Louis Post-Dispatch was the same vehicle that was used to flee after perpetrating the robbery at the Hollywood Casino.
The vehicle was somewhat easily identifiable as it was the subject matter of a carjacking that had taken place earlier at a nearby Shop 'N Save.
These robbers may not have been terribly successful, but they were certainly persistent.
After the robbery of the man at the casino, who had apparently already lost all of his money (but for $2) the robbers then targeted a man filling up late at night at the Phillips 66. The target, in this case, just happened to have both a weapon and a concealed carry license, and he used the former to shoot one of the robbers directly in the ass. That individual fled on foot as the car sped away and then reportedly arrived at a nearby location for medical treatment.
The would-be robber was later identified as Deandre Jackson and was released from the hospital directly into the hands of the police according to a later report.
He faces charges of attempted robbery, unlawful possession of a firearm, as well as armed criminal action. The good news for him is that he can cover 0.001% of his $100,000 bond with cash assuming he split his $2 take of the casino patron with his accomplice.
Despite searching, I cannot uncover whether or not the driver has since been caught or the vehicle recovered.
Billings Follow Up
The two women suspected in three separate robberies (two of which occurred in casinos) in Billings Montana, Meadow Lee Big Horn and Heather Joy Thompson have reportedly pled not guilty to robbery charges with weapons enhancements:
According to the Billings Gazette.
They were alleged to have used a steel pipe with electrical tape wrapped around it as a gun prop to commit their heists while Thompson also stands accused of felony assault of a police officer and resisting arrest. As stated in the previous News & Notes, Thompson apparently got bored of her questioning after the first series of incidences while at the police station and walked off while not being watched.
Thompson was reportedly apprehended the following day, and according to police, both women confessed as to their roles in the crimes during initial questioning.
That's it for this week, there were plenty of other casino robberies since the last edition, but none of them had any particularly humorous aspects to them. See you next time!
Posted by
Mission146