Getting the Hammer Dropped
Over the years of reading the forums, there are many who have spoken of being backed off or outright trespassed at various casinos and for various reasons. Additionally, I have spoken to many others in person who have experienced a backrooming as well as a subsequent trespass from the casino.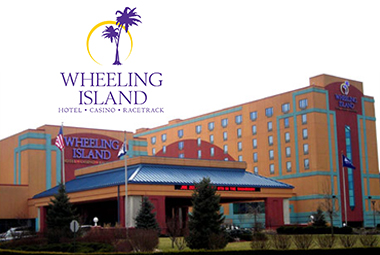 I also have personal experience in that regard as I have had the joy of visiting four backrooms to date. Fortunately, for me, no confiscation of any monies or being beaten senseless has come as a result of these visits, but they were doubtlessly thoroughly unenjoyable.
The one that I have spoken of the most publicly occurred at Wheeling Island Hotel-Casino-Racetrack, (a property at which I have since been reinstated) but my most memorable one occurred on a pretty strong play at a casino that I am not going to name in this article.
There have been several posters here that have spoken of getting backed off at Table Games and, occasionally, trespassed from the casinos. The smartest of these AP's know that it is something that should be avoided rather than considered a badge of honor. Further, they recognize that while it is not completely avoidable, there are certain actions that they can take in order to stave them off. For card counters, it is identifying a casino's, 'Tolerance level,' which is essentially just a way of saying how much in bets you can get away with and for how long before getting the old heave-ho.
This particular instance was nothing like that, however, it did come from the type of play that may come up again sometime in the future and should mostly be played the same way. This trespass actually cost me in the long run, as it would with anyone, as I had some other plays there completely unrelated to the play in question. In fact, in all of the casinos within a couple hundred miles of me, my hourly per visit was probably the best at the casino in question.
The play itself performed well-enough, even given the backoff. The individuals who I informed about the play made a nice sum of money and I probably came out of it with the sort of money that I would expect over the course of four months (or so) of visits to the casino. For our part, the play lasted about two months, so that was a pretty good two months there for me.
Unfortunately, I have been banned from that casino for much longer than four months and there is essentially no possible hope of reinstatement. As mentioned, we learned a lot about some of the things to avoid when playing a promotion such as the one that was offered there during that time period.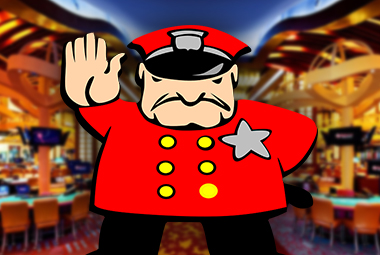 While I am not at liberty to go into any actual details of the promotion, what I can say is that the full-time advantage players that I worked with on it and myself still occasionally bring it up from time to time to discuss what we may have done wrong that led to us being banned. Needless to say, I wasn't the only one to get it, I think of five of us that meaningfully worked on the promotion, three of us got banned and one of the other AP's had left to embark on a different play prior to anyone getting banned.
The point of the matter is that anytime someone gets banned from a casino, more often than not, there is something that he or she could have done differently to either not get banned at all, or to have at least lasted a little longer on a given play. In some cases, as with the blackjack card counter, it may simply come down to hitting a location too hard.
In our case, I think this may have been one of the contributing factors to not just our bans, but also to the demise of this play which others might have otherwise gone on to benefit from. What I believe I can say about the play is that the play involved massive amounts of legally obtained free play due to the fact that we were able to exploit the promotion. I think I can also say that one of the problems is when we played and how we played it.
The goal was that we wanted to combine low variance with a game with a reasonably low house edge in order to get the most steady returns on the free play. The problem was that we would tend to go and pick up the free play at times that the casino was dead, and some days there would perhaps be enough picked up to impact the performance of that entire shift for the casino. Furthermore, it would also probably be noticed that the free play was being played on the same types of machines.
Perhaps one thing that we did right was at least switching from one unit to another when playing off the free play. If there's one thing that a casino would be sure to notice, it would be a particular unit dumping thousands of dollars within a short time frame without a handpay ever being hit. For that reason, as well as a few others we won't get into, we tended to switch machines a good bit.
The biggest problem might have been that we didn't show any other play when we picked up the free play, we would just play it off and then wait until we could take advantage of the promotion again. In general, casinos did not seem to pay as much attention to things like that at the time, but with several casinos being more active in, 'Killing cards,' for a lack of play, it is definitely something they take notice of these days. Some of the most notable, 'Offenders,' of which I am aware are the Tropicana, Golden Nugget and Resorts all of Atlantic City.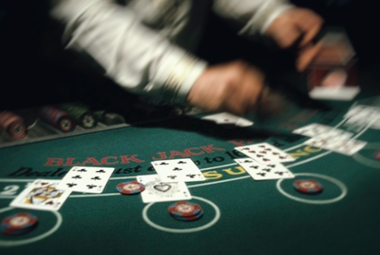 In fact, even if you're a recreational player, you're going to want to keep your play levels somewhat consistent if you want to keep your card from getting killed. It also seems that those casinos will usually give you the benefit of the doubt once and turn your card back on, but certainly not more than that and you certainly shouldn't count on it.
In my opinion, those casinos are kind of scummy for engaging in such actions. If they are going to extend offers to players and then revoke them if certain levels of play are not met, then they should at least make that clear to the player and give a player some idea as to what those expected levels of play are.
There are a few other things that we decided we did wrong during the play that broke it up, but I can't get into most of them as they are confidential. The bottom line is that getting backed off from a profitable play and banned from a profitable casino is in and of itself a mistake and it means that you likely made a mistake somewhere along the way.
Sadly enough, the one thing that it doesn't mean is that you played optimally. For example, we discussed the play that we had been on and determined that there might have been better ways to do it at the time. In fact, some of the things that we were playing, and the way that we were playing them, may have also contributed to the play getting figured out. While that is the case, it doesn't necessarily mean that we were successful in maximizing EV...though I'm sure we came close.
The bottom line is getting backed off and barred from a casino means that you made a mistake somewhere along the way. Rather than patting yourself on the back or being ticked off at the casino for backing you off, the most effective thing that you can do is to figure out what you might have done differently that wouldn't have led to that result.
Posted by
Mission146