Introduction
Welcome to 2023 NFL free agency week. The NFL's free agency period officially started on Wednesday, March 15th, at 4:00 p. m. ET, which coincided with the start of the new league year. Although all NFL franchises and free agents can agree to terms on new deals prior to officially signing them, with the legal tampering period in full force now.
The free agent class is loaded with playmakers on both the offensive and defensive side of the ball, and there has already been a bunch of high - end players that have agree to new NFL contracts throughout this current 2023 NFL offseason. We have seen a few trades too. Continue to come back for updates on the latest breaking NFL free agency news.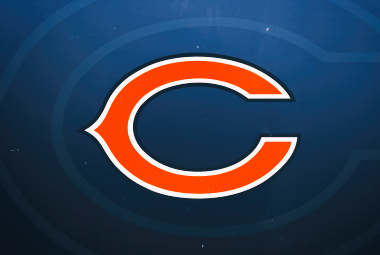 Chicago Bears trade Number - 1 overall NFL Draft Pick
The ultimate decision to stand up with and stick with their current quarterback in Justin Fields eventually resulted in selling the number - 1 overall 2023 NFL draft pick to the Carolina Panthers has placed the Chicago Bears general manager, Ryan Poles, in a sicarios position to rebuild the roster of one of the most legendary franchises in NFL history.
In this April's NFL Draft the Chicago Bears will claim the 9th - overall pick, a 2023 second - round selection, a 2024 first - rounder as well as a 2025 second - round pick for the Chicago Bears which was an adequate asking price for this year's first overall selection (most likely Bryce Young). With the Chicago Bears getting the wide receiver in D. J. Moore just might the twist this trade in the favor of the Chicago Bears.
Seattle Seahawks re - sign Geno Smith
Geno Smith's new contract with the Seattle Seahawks may seem like it occurred over 2 - months ago, but it places an importance on the NFL's Comeback Player of the Year Award winner last year as the Seattle Seahawks most important piece of business. General manager John Schneider carved out a digestible, incentive - laced, three - year agreement that pays Geno $40 million in total guaranteed money.
This deal generates the ideal environment for Smith to positively lead the team as his own this fall while the Seattle Seahawks potentially draft as well as develop a rookie with their 5th - overall NFL draft pick.
San Francisco 49ers sign Javon Hargrave
The San Francisco 49ers placed their creative ventures directed towards their salary cap in order to land one of the biggest 2023 NFL free agency's defensive tackle. Hargrave will chalk - up $21 million on an annual basis, but just $6.6 million hits the salary cap books in 2023 because of a back - loaded contract that gives the San Francisco 49ers general manager, John Lynch, the time to compensate.
Dallas Cowboys shipping off Ezekiel Elliott
What is even more heart - warming for the Dallas Cowboys was the inevitable release of their superstar running back in Ezekiel Elliott. Jerry Jones publicly adores the once - dominant veteran rusher (giving him a substantial 6 - year, $90 million contract extension back in 2019), but they made the right decision to part with Elliott. That move clears close to $11 million in salary cap space.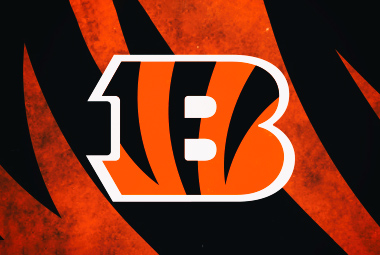 Cincinnati Bengals land Orlando Brown Jr.
The Cincinnati Bengals began their negotiations by signing the NFL Pro Bowl tackle Orlando Brown Jr. a 4 - year worth up to approximately a humungous total of $64 million deal as well as a $31 million signing bonus. The former Baltimore Ravens and Kansas City Chiefs lineman comes with an able - bodied protector for the Cincinnati Bengals QB, Joe Burrow.
Aaron Rodgers to the New York Jets
Aaron Rodgers has publicly stated that he is playing for the New York Jets moving forward. The only question is what kind of compensation the Green Bay Packers will receive from this deal for Rodgers.
Miami Dolphins acquire Jalen Ramsey
The Miami Dolphins nabbed the NFL superstar cover - back, Jalen Ramsey, just for a 3rd - round NFL draft pick. Great deal for the Miami Dolphins who are building a solid roster approaching the 2023 - 2024 NFL season.
New York Giants welcome in Darren Waller
Darren Waller is coming off of an injury - plagued 2022 - 2023 NFL season, but who can debate with the New York Giants taking in all of his god giving gifts for April's 100th - overall draft pick. The 6 - foot - 6 - inch and 255 - pound powerhouse of a tight end is just 2 - years detached from his past 1,000 - yard NFL campaign, but an upright and healthy Waller looms as a come - back candidate with the help of his new crafty head coach in Brian Daboll.
Source:
"2023 NFL free agency: Team - by - team signings and trades tracker, with updates on all 32 - clubs' moves: Follow all the signings around the league as free agency is underway", Shanna McCarriston, cbssports.com, March 15, 2023.
Posted by
DavidGreen