BlueLions Joins Play7777
The unfortunate truth of the matter is that the online casino industry is fairly loosely regulated, and as such, it seems that an operator pops up as crooked every few months.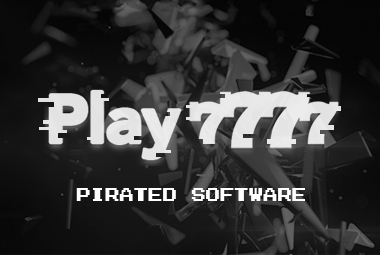 The LCB Team was originally investigating a casino known as Play 7777 under the premise that they were operating using pirated software, and at this time, they discovered that Blue Lions Casino is also owned by the same parent company, W.O.G. Network, N.V.
Given the ongoing investigation into Play 7777 and how those findings were looking to shape up, it stood to reason that any casino owned by the same company should, at a minimum, be considered suspect. In this case, reason prevailed.
In the case of Blue Lions Casino, they were using pirated software purportedly being delivered by online software groups such as Ainsworth, Net Entertainment, Aristocrat, Playtech and others.
For those of you out there who are concerned that ALL online casinos are cheating in one way or another, it is worth noting that several names that deliver technology and platforms to online casinos (Ainsworth and Aristocrat for two examples) also provide physical devices probably to the casino that you visited most frequently. They do not wish to be involved in shady operations any more than anyone else would, and if they were shady themselves, they'd likely have had their products removed from Brick & Mortar casinos by now.
What got both Play 7777 and Blue Lion Casino caught is that they are using exact copies of the software provided by these companies, except for one key thing; it is being hosted on a completely separate domain.
The way it usually works is that an online casino will pay a gaming technology company for access to its suite of games. However, the gaming company itself does not want its games to be in any way manipulated, so it's not like they sell the games to the casino (or lease them) in the way they might a slot machine to a physical casino.
How it works is they give the casino leasing the games properly access to the games for the players through their own domain. The easiest (but not exactly correct) way to think about it would be as if the casino itself were an intermediary between the player and the games themselves.
This fact also makes it easy for casinos (which most do) who offer software from multiple companies. By being hosted by the software company itself, both the software company and the casino are able to know how each game is performing. This also enables all of the games to be fairness checked from either side, whether it be through the casino's game logs themselves, or if the software provider has its play logs.
From the LCB Article:
"Bogus Quickspin slots are hosted on some private CDN server, while Merkur Gaming forgeries launch from skillgame365.com."
"All the other featured products are using eu-static.casinomoduleS.co , pirated domain made to resemble the official NetEnt hosting server, however, it is of Colombian origin which easily gives it away."
It is also worth noting that both Play 7777 and Blue Lions Casino are licensed through Curacao eGaming, which is something that I usually recommend people look at while shopping for an online casino. The only license that has less actual meaning than Curacao is probably Costa Rica. That's not to say that every casino licensed through either of those two jurisdictions is bogus, (the majority of them are still not) but it is to say that those jurisdictions come pretty soft on:
Barriers to Entry
Actual Oversight
It's pretty much just a license so that you can say you're licensed.
Feel free to read my full LatestCasinoBonuses review of Costa Rica licensing or the full review on Curacao licensing.
Anyway, if you find that your online casino of choice is licensed in either of these two jurisdictions, then you will definitely want to do your homework to make sure everything seems on the up and up.
Finally, it is important to realize that these casino softwares were used without permission and were pirated copies of the original. That means that this use (obviously) was not authorized by the software companies themselves and there was no agreement between these companies and the casinos. Net Entertainment, just for one example, is licensed in New Jersey:
If you're going to play online, be careful who you play with and stick to casinos that have been fully vetted by the Latest Casino Bonuses family of websites. For WizardofVegas and WizardofOdds users, you might even stick to Wizard APPROVED casinos if you can.
And, even with that, it never hurts to do your own research.
Posted by
Mission146