Who Can Be Trusted?
One of the most important aspects in selecting an Online Casino in which to play is to ensure that the software being used to power the casino comes from a reliable and credible source. In many cases, software that seems like it is fair and random on its face might actually be bogus or pirated which is why our parent site, LatestCasinoBonuses.com is always very active in ensuring that the providers of software are completely legitimate. Almost all Online Casinos make it clear somewhere on their sites who delivers their software upon which the games are played, so please ensure that you are playing at a casino powered by reputable and quality software. In the event that a casino does not make it apparent who powers their software (very unlikely) then that casino is definitely one to be avoided unless it uses proprietary software that has also been vetted.
It is easy enough to determine that a source for Online Casino Software is an unscrupulous one, but it is equally important to know that you are playing with software that is the real deal. As LCB recently reported.
The group of casinos associated with the Online Casino company AffPower had first hosted a plethora of pirated Novomatic games and followed that up by hosting a bunch of pirated Net Entertainment (NetEnt) games. In the above Article, details are given on how one can ensure that the games for these providers are coming from the correct sub-domain , which is CasinoModule.com.
Furthermore, AffPower also essentially engaged in practices that could ultimately detriment LCB and result in penalties with the Google Search Engine as they have been engaged with a group of affiliates who have been spamming search Engines such as Google which is what made to look like machine generated spam. This spam is essentially being used to deliberately cause Google to penalize other Online Casino Affiliate sites such as LCB and is also something that could be used against a site like WoV as it makes it look like other sites are deliberately using computer-generated spam to increase their rankings and result in more hits. The ultimate goal, of course, is that after enough penalization from Google, the other affiliate sites might be able to rise above LCB. It is highly suspected that AffPower may well be financing this sort of activity, but at a very minimum, they are tolerating it.
We ultimately would suggesting avoiding the following affiliates and casino brands completely: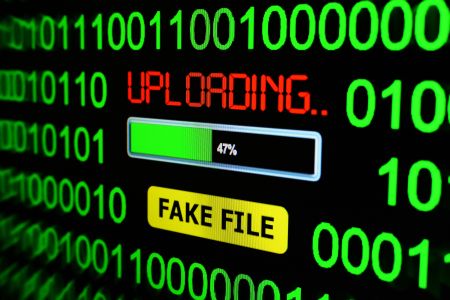 casinoblu.com
oceanbets.com
magikcasino.com
casinobordeaux.com
crazycasinoclub.com
slots500.com
ramsesgold.com
AffPower.com - affiliate program
Wolfaffiliates.com - affiliate program
casinopartners365.com
While they appear to have removed the pirated games as of 5/17/16, due to their previous actions, they have made it abundantly clear that, as operators, they can absolutely not be trusted and this will remain the case for a long time.
In related events, Twist Casino and Vulkan Casino have also pirated games from Novomatic and further claimed that they were licensed by EveryMatrix in order to, presumably, enhance their credibility. While they did not respond to LCB's requests for comment on this matter, they did remove the statement that they had anything to do with EveryMatrix.
One thing to keep in mind is that most, if not all, operating companies will have a list of the casinos that they operate, as a result, if a casino claims to be operated by a certain agency, then that claim can be cross-referenced back to the alleged operator to ensure the claim is legit. It was literally that easy for LCB to determine that the Twist and Vulkan Casinos were not legitimate as they were not listed anywhere on the EveryMatrix list of casinos they operate.
Another fake casino that we would like to remind people of is Bitcoin Casino Online, so if you are looking to play with Bitcoin, it is advised that you avoid this casino and perhaps pursue playing at a site such as Ignition Casino instead. This website offers no information about what entities license them and furthermore have also been using a slew of pirated machines/software at their casino. According to the LCB Page about them.
The software that was being used was difficult to spot at first, however, the font of the loading screen was different which was enough to confirm LCB's suspicions.
For those of you wanting to play at Online Casinos it is very important to play with casinos that have an established reputation for paying out in a reasonably timely manner as well as a strong reputation for a good customer service experience. Software is usually the sort of thing that is not on the mind of an average player, but it should be, because a casino using fake software might be successful in providing a positive experience in other ways such that an appearance of legitimacy is given.
With that in mind, LCB realizes, of course, that a player may not want to have to cross-reference have a million sites before he or she can start playing at an online casino, so as a result, they have taken the time to provide a list of reputable software providers that are available, what their domain names should appear as, and whether they are available (or, in some cases, only available) as a download. If you use the LCB page as a kind and simply cross-reference it with the desired casino, then you will be able to readily determine whether or not the casino is legitimately using the software of the provider in question.
The Harm of Playing at a Pirated Casino
First of all, the fact that the Software is Pirated should be enough to tell you that the operators of that particular casino are unscrupulous and absolutely not to be trusted. If they cannot be trusted enough to compensate the software provider to legitimately be able to offer games on the software provider's platform, then how on Earth can you trust them with YOUR money? The best advice that I can give when it comes to playing at any of the casinos mentioned above, or any other casino blacklisted on either WizardofOdds.com or LCB for this or any other reason is this: Don't play there.
A Blacklist for something along these lines is no better than a Blacklist for something such as not paying players when they win and attempt to cash out. If a casino is using pirated software, then it is perfectly feasible that they will be willing to turn fully rogue and stop compensating players at any time. Furthermore, if the software is pirated, then that means that the game could be corrupted. For instance, the randomness of Video Poker or Table Games could have reasonably been tampered with, the RTP (Expected Return) of slot machines could also be altered to the detriment of the player by switching symbols around and essentially offering an entirely different game than that intended by the proper software provider.
I'm not suggesting that these things HAVE absolutely happened, I'm simply saying that they could happen. It is possible that the games offered by sites who are pirating the software operate in much the same manner as when offered by the legitimate owner of the software, or more specifically, a casino licensed to use the software...but is that a chance you really want to take? Not for me. That's exactly why I suggest avoiding casinos in which the use of pirated software is in play, it doesn't mean that they are definitely cheating the players in one way or another, but it does mean that it is not a far-fetched idea for them to do so.
One important thing to realize, however, is that there is a difference between providing a pirated version of the game that has a different RTP and a casino simply offering a different version of the game that is provided legitimately by the software provider. In other words, some software providers might offer different versions of slot titles that have different RTP's which are designed to allow the casino to hold more or less than other games. That fact, in and of itself, would not necessarily make an Online Casino a rogue one or qualify them for a Blacklist, this concept would be no different than a Land-Based casino offering 9/5 Jacks or Better as the best Video Poker game in the JoB category while the best Video Poker Jacks or Better game at a different casino could be 9/6 Jacks or Better. Obviously, the casino offering the 9/5 is still likely doing so on a machine that is provided to them, by sale or by lease, from ITG, they just want to have a higher hold on that particular Video Poker Variant.
Another tip when it comes to these rogue casinos is that some of them will occasionally offer Bonuses that seem too good to be true. We've all heard the old adage, "If it seems too good to be true, then it probably is," and that applies no differently to Online Casino Promotions. There was once a time that a multitudinous number of Online Casino promotions were incredibly easy to beat, generally as a result of absurdly low playthrough requirements, but that is no longer the case. In effect, while there are still a good many beatable Promotions, beating them should not be easy. To beat most Online Promotions requires playing in a very deliberate way and having an innate understanding of the math that makes them beatable. If it seems like a casino is offering a Promotion that is just essentially handing you money, then you definitely want to check out all aspects of that casino, including User Reviews, on LatestCasinoBonuses.com. You would also want to ensure that said casino is not on,the Blacklist as well as using the procedure mentioned above to ensure the validity of the software that they are using.
Unfortunately, this just seems like more stuff to look out for which might make it a little tougher to play Online and feel safe and secure in doing so, but actually, it makes it easier. Given the continued efforts by both WizardofOdds.com and LatestCasinoBonuses.com to root out casinos that are, for one reason or another, rogue, then the availability of casinos that are fully legitimate becomes increasingly apparent. Once again, players who are just starting out or playing with a limited bankroll can ensure themselves the ability to play safely by sticking with the trusted names of Online Casino operators who have a reputation of safety, security, strong customer service and paying out in a timely manner.
There is definitely a difference between a legitimate online casino and a rogue one and some of them can certainly be trusted. They will be the ones out there who offer a platform of legitimate games that come from legitimate software providers whose software and licensing are easily verifiable. The most legitimate Online Casinos will go out of their way to make it clear where their games come from and exactly who it is that licenses them, and again, when it comes to software, you can use the steps outlined by LCB to verify that the software is not pirated and is some version of the intended game offered on that platform.
LatestCasinoBonuses.com, WizardofOdds.com and WizardofVegas.com are all about player protection, and it is definitely a feather in the cap of LCB to have discovered some of the issues surrounding these now rogue casinos as this is something that a regular player, or even a player with some knowledge of the gaming aspect (but nothing computer-related) such as myself would not have originally known was something to be checked for or even something with which players had to concern themselves. Fortunately, we have resources such as these to do the tough work for us so that, at the end of the day, we can focus on what we should be focused on...playing!
Posted by
Mission146