Serious BetSoftware Problem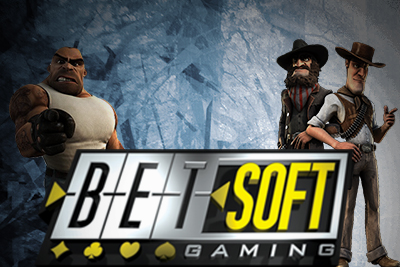 Within the last couple weeks an investigation by one of our sister sites, CasinoListings.com, has concluded and it was found that the software being used on many of Bovada's slot machines, supplied and powered by BetSoft, had some serious issues. To wit, there were a wide variety of games at differing denominations in which it was found that hitting a jackpot was literally impossible.
This news was particularly staggering simply because of the casino at which these events occurred. As many long-time Members of WoV and readers of WoO already know, for several years, Bovada was our exclusive advertiser and casino affiliate. While I do not believe that Bovada would intentionally use software that was either intentionally rigged or accidentally flawed at its Online Casino, one thing that is particularly troublesome about this incident is the thought that, 'If it could happen at Bovada, then it can happen anywhere.'
The investigation was spawned because, initially, it seemed that there might have been one game with a, 'Locked,' Jackpot meaning that it could not possibly be hit. This arose in the fall of last year, but it was difficult for LatestCasinoBonuses or CasinoListings to toss out any Warnings against BetSoft at that time because there was not any hard evidence. Furthermore, BetSoft actually had a stellar reputation as a Software provider and through BetSoft Casinos prior to all of this, so unlike a small-time operator, BetSoft had earned itself the benefit of the doubt to at least enough of an extent that the proof had to be hard and absolutely undeniable.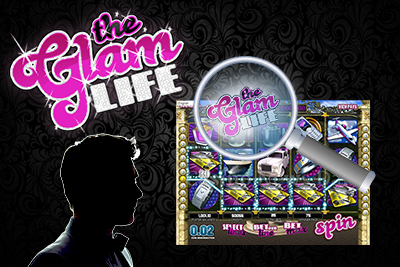 The investigation went on high when a player named Jason was denied a Jackpot when he was playing a game called, 'The Glam Life,' during which he hit Bonus Games and lined up five yacht symbols on the Main Payline thereby triggering a jackpot. Betsoft refused to pay on the jackpot initially stating that the jackpot could only be hit if someone was playing Max Lines and betting dollars whereas Jason was betting $0.50. Of course, this explanation held absolutely no water whatsoever because the game specifically had Jackpots for all bet levels. There is no way BetSoft could maintain that someone had to be playing the $1 Denomination when they specifically had jackpots for lower denominations.
At that point, BetSoft said, 'No, our mistake, we apologize,' and paid the player immediately. Actually, that's not what happened at all. BetSoft came back saying that the Jackpot could not actually be hit during the Bonus Games even though there was nothing in the Game Rules to that effect, and furthermore, that had nothing to do with their original excuse to deny the jackpot. Of course, BetSoft later went in with no announcement whatsoever and adjusted the Game Rules to state that, essentially, the Jackpot could not be hit during Free Games or Bonus Games of any kind. Of course, that's perfectly fine now, but no such thing was in the Game Rules at the time that Jason hit the jackpot.
It is perfectly acceptable for BetSoft to amend the Jackpot Rules, especially if it was not their actual intention that the Jackpot could be hit during the Bonus Games, but they need to pay the player based on what the Rules said at the time the player was playing.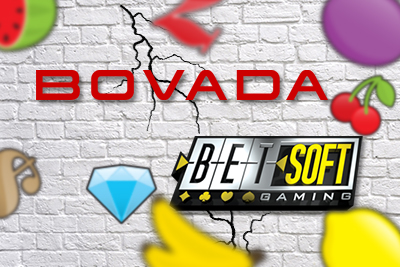 In the meantime, CasinoListings.com had the data from the Bovada slots sitting on the backburner, and it was definitely time to make an announcement given that BetSoft had blatantly cheated this Jason player. In the course of the investigation, Jackpot Tracking software was used both at Bovada and Slots.lv to detemine the legitmacy of the BetSoft games. These two casinos were chosen because they are among the few to house all of the BetSoft titles which made it easier to compare as many games to one another as possible.
What was found is that the games at Slots.lv, particularly games such as Good Girl, Bad Girl, had a Jackpot frequency of roughly 1 in 20,000, whereas, in six million spins on Bovada the jackpot never hit at the $0.05, $0.10 and $0.25 denomination. I did a Binomial Distribution on this and found that the probability that at least one Jackpot should have been hit in six million spins given a Jackpot Probability of 1 in 20,000 is well over 99.999%. In other words, it was all but literally impossible for the game to be fair and go that long without hitting.
Furthermore, I determined that, on the game Good Girl, Bad Girl, in which the player can either play on the, 'Good,' side or on the, 'Bad,' side that the player getting bilked by the literal impossibility of hitting a jackpot was giving up over 2% in Return-to-Player, at a minimum, that is a direct increase to the House Edge.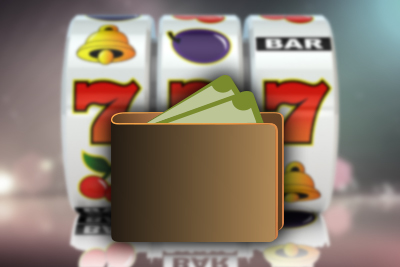 Personally, I do not believe that Bovada had any idea that the BetSoft Software was either faulty or deliberately rigged to prevent jackpots. What I do believe, however, is that Bovada should figure out the contribution of the Jackpot and the Meter Move to the Base Pays and look up the play history for any players who claim to have played that game and then refund the players according to the percentage that they were bilked given the impossibility of hitting the Jackpot. When it comes to the assertion that it is BetSoft's fault rather than Bovada's, in my opinion, that has nothing to do with the players and Bovada and Betsoft should deal with one another accordingly.
I would not go as far as to say that Bovada should not be considered a trustworthy casino if they do not make these remunerations, but even with that said, I certainly would not play there if they do not do the right thing by the players.
In the meantime, BetSoft Software and Casinos running Slot Games that use said Software should be avoided for the time being at least until BetSoft can figure out what the problem was and it can be verified that the game was not intentionally rigged. Even beyond that, there is the issue with Jason who was denied a Jackpot that he had rightfully won pursuant to the Rules of the game at the time that he played it.
We can hope that BetSoft will step up and apologize for their actions as well as aid Bovada in making affected players whole. Furthermore, that refund needs to be a straight refund with which the players can do as they like, including immediately withdraw the money if they choose, not some sort of Bonus with a ridiculous playthrough requirement attached to it. Whether intentional or not, both Bovada and BetSoft got to free roll against the players via a jackpot that had absolutely no chance of hitting.
We can only hope that Bovada will do what is necessary to make things right in order to avoid their reputation being tarnished.
Posted by
Mission146