Find Out When to Play
In the previous Article of this two-part series, we took a look at a specific Promotion for a new car and determined that, for a dollar-level 9/6 Jacks or Better player, the equity in that Promotion was not enough to overcome the House Edge. We found that the Equity was not insufficient simply because the level of play compared to other players (if drawing entries were earned equally and according only to play) was insufficient to overcome the House Edge, rather, it was because so many other participants were starting out with, "Bonus Entries," that any hope of having strong enough equity in the drawing was misplaced.
Unfortunately, Marketing needs to make it appear as though every player earning x number of points getting an Entry makes the drawing a balanced event. You earn x number of points, the other players earn a combined y number of points, the probability of winning the 2016 Toyota Corolla (I'm not getting paid to use that specific car, but if Toyota wants to slide me a little something for my efforts, far be it from me to decline) would be x/(x+y). However, very rarely is Marketing going to openly advertise that other higher-tier players are going to start with an amount of Bonus Entries so absurd that it makes your probability of winning astronomically against you...and that's if those players don't even play anything that day!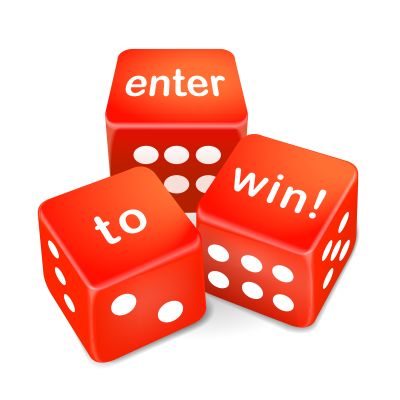 In these particular cases, it is important to gather as much information about the Promotion as you can. Asking at the Player's Club is often not going to be enough, because it is very rare that the boothlings are going to know the answer to such an inquiry. When they tell you that they do not know, they very probably don't, because it is inefficient to train every representative on the specific ins-and-outs of a Promotion with respect to questions that almost nobody is ever going to ask. The thought process of most people is, "Hey, I might win a car," rather than, "Hey, how much equity do I actually have in this drawing?"
You could, alternatively, send an E-Mail to the general box of the casino or an E-Mail to Marketing, provided they have a separate E-Mail address that is publicly available or can become known. Personally, I generally find it best to call the casino and ask for a Slot Supervisor or for the Marketing Department. Not only will this give you the opportunity to make sure that the individual in question understands your inquiry, (if you send an E-Mail, your question could be misinterpreted, or even worse, not even really read for comprehension) but I have often found that if you need to leave a message on the answering machine for a certain department, they often return phone calls even faster than you will get a return E-Mail.
Let's look at a real-life example:
http://www.cannerycasino.com/promotions
I'm going to take a look at the Spin-A-Million cash drawing by which one Entry is earned per 100 Points Earned and 10 Winners Every Saturday get to spin for their chance at $1,000,000 in cash. Additionally, fifty winners get $50 in Free Slot Play. The Promotion Page also says that one can win up to 500 Bonus Entries by swiping at the Kiosk. That is interesting to me because I would otherwise have to earn 50,000 Points in order to get 500 Entries. If you are a Video Poker player, you would have to play $100,000 coin-in to receive 50,000 points which is good for 500 Entries. Is it random? Is it not random and higher tier Members start off with more Bonus Entries? There is no link to any Terms & Conditions and the Promotions page doesn't say, so let's find out:
With respect to finding out about a Promotion, the first thing that you want to do is make a list of the questions that you are looking to have answered. This particular Promotion says that there are drawing on Saturdays at 2:15 and 7:15, so here is what I want to know:
1.) Are ten people selected to spin the wheel each drawing, or is it five people per drawing?
2.) Are there fifty winners of the $50 Free Play each drawing, or twenty-five winners?
3.) Are points earned before the 2:15 drawing good for both drawings?
4.) Are Bonus Entries random, or does tier status matter?
5.) If you do have Bonus Entries, are they good for both drawings?
After you have made a list of the things you want to know about a Promotion, now you have to get in touch with someone who can actually answer those questions. Once again, you can start by asking to be transferred to the Player's Club and hoping that the random boothling that answers the phone knows the answers, but that is often doubtful. Sometimes they will have the answers, though, for all of its faults, Revel Casino (when it existed) seemed to have very knowledgeable Player's Club Representatives who were capable of directly answering almost any question about their Promotions.
The next step is to ask for a Player's Club Supervisor, and in the event that person cannot answer your questions, (and he/she should be able to) then you're going to have to be transferred over to Marketing. When it comes to speaking with people in Marketing, you'll often end up leaving them a message as that department doesn't necessarily answer on the first call in most casinos, but since they came up with the Promotions, they should have the answers that you are looking for when they do call you back.
While I seriously doubt there is much of an advantage to be had with the above-referenced Promotion, I just wanted to offer a specific example of the sorts of questions that I would want to know about Promotions. It is important to remember, when you leave a message for Marketing, to be very general in saying, "I had some questions about the Spin-A-Million Saturday Promotion that the Player's Club couldn't answer, so they suggested I speak to you," and then leave your phone number. If Marketing gets the impression from your message that you might be looking for some sort of Advantage, then they may be less likely to call you back as promptly (or at all).
Furthermore, and this might be overly paranoid, I would suggest giving a generic first name and if you have a phone number that is not listed on your Player's Club Account, use that one. Personally, I don't think that it is likely that anyone would look all too deeply into the person making the phone call simply because they have questions about a Promotion, but the less attention I can have the casino paying to me, personally, if I am looking for an Advantage, the better.
Once again, trying to get equity out of Promotions is a very tricky and inexact process. Even in the event that there is a Promotion where everyone straight-up, "Plays for Entries," the best that you can do in terms of determining your equity is to do a guesstimate head count and also take an educated guess as to how many people will stay for the drawing, if one need indeed be present. With that being said, it is much easier to determine when one has virtually zero equity in a Promotion, and that is when other players start out with far more, "Bonus Entries," than you do.
It is important to keep in mind that greater Free Play offers and more Comps are not the only ways that higher-tier Player's Club Card Members are rewarded by casinos. They are also often given what some players might consider to be an, 'Unfair Advantage,' in drawings. I don't necessarily have an answer for whether or not I find the concept of, 'Bonus Entries,' unfair, though I would certainly prefer if the casinos were more upfront about how many Bonus Entries people are getting based on tier status alone. Beyond that, some people might even get special mail offers with additional Bonus Entries, or Hosts can even get a player more Entries, in some cases.
As with anything else in the world of casinos, the only thing that you can do is arm yourself with as much information as possible and act accordingly. As we saw with the First Article in this series, a Promotion as simple as a 2x Points day would have had much greater equity for that hypothetical player than the possibility of winning a 2016 Toyota Corolla did.
Should I say, "2016 Toyota Corolla," again? Do you think they'll see this?
Posted by
Mission146