Introduction
If you've been following this series of articles, then you already know what this is about. If not, then you're probably looking for news on a specific team. Either way, we're going to get right into it: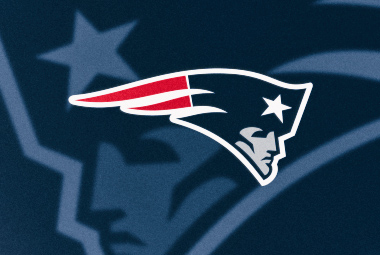 NEW ENGLAND PATRIOTS
If you're reading this article, then I would hope you have heard of Bill Belichick by now.
If not, then you'll have undoubtedly heard of Tom Brady. Among other things, Brady has the distinction of having more Super Bowl wins to his name than, not just any other player in NFL history, but to this point, Brady has more Super Bowl wins (seven) than any other NFL franchise (The New England Patriots and Pittsburgh Steelers both have six).
However, what you may not know is that Bill Belichick is tied in Super Bowl wins with every other NFL franchise, unless you're going to consider Brady a franchise unto himself. Brady's first six Super Bowl victories, and all of New England's, have come with Bill Belichick as head coach.
I'm not going to get into the entire history of how Sophomore Quarterback, Tom Brady, would fill in for an injured Drew Bledsoe in the early part of the 2001 NFL Season. That story is easy enough to find and has been covered by people much more fit to the task than I am. What I will say is that Belichick saw something in Brady and made the decision to stick with him for the remainder of the season, even after Bledsoe was available, in a decision that was somewhat split amongst Patriots fans at the time.
Perhaps as controversial was the decision to get rid of Bledsoe leading into the 2002 NFL Season and commit to Brady as the long-term starter. If not controversial when it happened, it did have some people second-guessing Belichick as the Patriots would follow-up their improbable 2001 (season) Super Bowl victory by going 9-7 and missing the Playoffs in 2002. Some posts don't age well, and here's one of them:
I quote:
HAHAHAHAHA
Belichik the Coaching GENIUS of the NFL is a moron.
I thought that Bledsoe should have been given his job back when he came back from Injury, i've always felt Brady was overrated.
Who would you take RIGHT NOW, for this season only.
Ouch. They say that hindsight is 20/20, and to be fair, Brady's 2002 season was competent, but unremarkable. The only real standout was a 2:1 TD:INT ratio, which was pretty good in that era of the NFL, but would be seen as almost expected today.
As you can see if you scroll down the thread, that small sample size seemed to significantly favor Bledsoe as the better choice to Tom Brady. You know, that guy who we just talked about having more Super Bowl wins than any NFL franchise in its entire history?
If you want to look at the New England Patriots in terms of needs, you really need to start with 2020 as a season. Prior to 2020, you had the GOAT, so it doesn't even merit discussing the nearly twenty seasons with Tom Brady in the position. The only thing that I will bring up is that Belichick can win without Tom Brady. He's proven that in 2008 when his team, without the injured (Week 1) Tom Brady went 11-5 under Matt Cassel and somehow missed the Playoffs. He also proved it, albeit to a lesser extent, when in 2016 the New England Patriots would go 3-1 over the first four weeks of the regular season with the tandem of Jimmy Garoppolo and Jacoby Brissett filling in for a suspended Brady.
The last two years have been interesting. The Patriots have gone 7-9 followed by 10-7, advancing to the Playoffs in the 2021 year only to get trounced 47-17, by the Buffalo Bills (who spent the better part of two decades being one of the Patriots' doormats) in the Wildcard Round.
Cam Newton would start for the Patriots for fifteen games of the 2020 Season, which was a thing that happened. When you go from a quarterback who throws 24 TD's against 8 Interceptions, in one of the least productive years of his career, to a quarterback who finds the endzone ONLY eight times against ten interceptions, chances are you made the wrong move. They were second to last in team passing touchdowns and third to last in passing yards—brutal.
Under newly drafted QB Mac Jones, the Patriots would fare better (until the Playoffs) in their 2021 campaign as they ultimately improved to 15th in team passing touchdowns (with 24) and 14th in team passing yards. Essentially, Jones brought them back to where they were during one of the least productive years of Tom Brady's career, but the good news for the Patriots is that one of the least productive years of Brady's career is still pretty darn good.
I also like the way that Mac Jones plays and think he fits the offensive scheme really well. He kind of has the same playstyle that Brady does, so while it's impossible to expect anyone to develop to a Brady-esque level, I do look for Jones to continue to improve as he gains some more experience.
That Bills game was well out of hand before the Patriots even started scoring, though.
Looking at some team rankings, here's what we have:
Points For: 6th
Points Against: 2nd (+159 Differential)
Turnovers Committed: 17th
Defensive Turnovers: 3rd (+7 Differential)
Passing Yards: 14th
Passing Yards Allowed: 2nd
Passing TD's: 15th
Passing TD's Allowed: 4th
Rushing Yards: 8th
Rushing TD's: 2nd
Rushing Yards Allowed: 22nd
Rushing TD's Against: 1st
The average result of a New England Patriots 2021 regular season game was the Patriots winning by 9.35 points!
By all metrics, this team should be unbeatable and with their newfound rushing attack, the Patriots with a stingy defense and dual threat offense look like their early 2000's counterparts. How is this not working?
This is one of those times that a +159 Points Differential is highly misleading. Actually, most things about the league rankings are somewhat misleading. Here are some of the Patriots more notable 2021 regular season wins:
Week 7 New York Jets: 54-13
Week 10 Cleveland Browns: 45-7
Week 17 Jacksonville Jaguars: 50-10
I'm obviously cherry picking, but if you look at these three games, the combined score is 149-30, which accounts for 119 points of their points differential. Taking these three games out of account, the Points Differential is +40 and the average result (in actuality 7-7) is that the Patriots win by 2.35 points.
Particularly in the Browns game, the Patriots were up 31-7 going into the Fourth Quarter and were still throwing the ball. They had two touchdown passes (of four in the game) in the fourth quarter alone…which seems a bit unnecessary. They mostly left the Jaguars alone in the fourth quarter of that blowout, as they just dominated every aspect of that contest throughout.
With that, let's look at the Patriots in the regular season against teams that had winning records: Dolphins-Loss, Saints-Loss, Buccaneers-Loss, Cowboys-Loss, Chargers-Win, Titans-Win, Bills-Win, Colts-Loss, Bills-Loss, Dolphins-Loss. With that, we can see that the Patriots went 3-7 against teams with winning records (which, in fairness, also means they had a somewhat tough schedule) and only had two wins over Playoff contenders.
In other words, when you look at all those league rankings, they basically reflect the fact that the Patriots laid down some ass-whippings against two awful teams (and a Browns team without Baker Mayfield) and were pretty mediocre the rest of the time. Their only outstanding win was an inexplicable 36-13 blowout of the Tennessee Titans.
But, when you look at the rankings, it's tough to identify a singular area of need. At least, it would be if they hadn't lost so many key defensive players that you can read about in the other team listings.
Even with that, they should still be at least a better than average team in the upcoming 2022 Season. Mac Jones has that much more experience under his belt and, if there's one thing Belichick has been great at, it's drafting or signing role-players that you have probably never heard of and turning them into flat out stars.
All of that to say that the Patriots can't really do much in free agency, and didn't, because they are actually over the salary cap as of the time of this writing. They resigned a bunch of their own players, but right now, they can only focus on keeping the team intact as much as possible and hopefully being able to score big with some late round draft picks.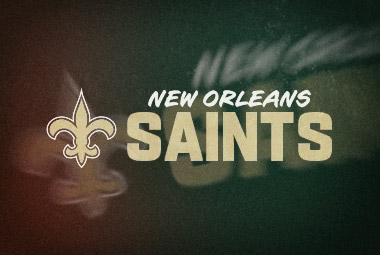 NEW ORLEANS SAINTS
The New Orleans Saints put together a pretty good 2021 campaign following the departure of Future First Ballot Hall of Famer, Drew Brees, at quarterback. Replaced with a tandem of Trevor Siemian, Jameis Winston, Taysom Hill and even Ian Book for a game, the Saints ended up pulling together a 9-8 season and missing the Wildcard.
Departing is longtime Saints Head Coach, Sean Payton, who absent missing one season (2012) due to suspension for the, "Bountygate," scandal, led the team from 2006-2021. However, as we can see, he's not leaving his replacement, former Raiders Head Coach and later Saints Defensive Coordinator, Dennis Allen, in any kind of a bind. Allen will have the benefit of inheriting a pretty good team.
There are some rumors floating around that the original plan was for Payton to, "Retire," but eventually join the Miami Dolphins as Head Coach in a situation which would see Tom Brady (who would also become part owner of the Dolphins) play under him, but Allen dismisses these rumors as baseless. That said, if there ever was any truth to them, I guess we will find out in advance of the 2023 season, perhaps, when Brady becomes an unrestricted free agent and, barring going somewhere else, Payton would still be available to coach.
Speaking of rumors, it had been…if not rumored, suggested, that Payton would retire with Drew Brees, but it seems that the former stuck around another year instead.
One thing in this Free Agency period that was more than a rumor was that the Saints would pursue a deal to get their hands on former Houston Texans Quarterback, DeShaun Watson, who ended up going to the Browns instead. You can click here if you want to read more about that.
There's really not much else to say about them, so let's get into their league rankings in key statistical categories to try to identify their needs as a team.
Points Scored: 19th
Points Against: 4th (+29 Differential)
Yards Gained: 28th
Yards Against: 7th
Turnovers Committed: 6th
Defensive Turnovers: 10th (+7 Differential)
Passing Yards: Last
Passing TD's: 11th
Passing Yards Against: 14th
Passing TD's Against: 3rd
Rushing Yards: 15th
Rushing TD's: 24th
Rushing Yards Allowed: 4th
Rushing TD's Allowed: 6th
Rushing Yards Against Per Play: 1st
It's pretty simple: Their defense is great and their offense pretty much sucks. In terms of the Points Differential, that's simply just them being basically in line with the turnover differential. They're going to need to find a way to get more yards through the air because their ground game isn't really that strong in piling on the numbers, despite the fact that they ran the ball the fourth most of any NFL team.
Their Regular Season performance was a series of headscratchers, in my opinion, let's take a look at some of their games:
Week 1 Green Bay Packers: 38-3
-This is total domination against the perennial NFC North Champion Green Bay Packers. I had to check and make sure that Rodgers actually played in that game, which he did. The Saints won the turnover game 3-0 and Jameis Winston threw for five of his 14 touchdowns (seven games played) in just that one game. Simply a blowout.
Week 2 @ Carolina Panthers: 7-26
-So, what on Earth happened here? The Saints went from totally dominating the Green Bay Packers to themselves getting dominated by the Carolina Panthers who, if you're not aware, haven't been particularly good in recent years. While they only committed two turnovers (to the Panthers one), Jameis Winston went 11-for-22 for 111 yards, no touchdowns and two picks.
Week 3 @ New England 28-13
-With that, they went and handled business in New England in pretty handy fashion. Winston threw two touchdowns that game, but the real story was the Saints winning the turnover game 3-0…which usually isn't something that you expect to see happen against Belichick coached teams as his philosophy is, first and foremost, protect the football.
With that, note that the Saints are 2-1, with both wins being against Playoff-bound teams.
Week 4 New York Giants: 21-27 (OT)
-The Giants? I remember being a fan of the Patriots and the Giants beating them in two Super Bowls…which is also the last time I remember the Giants not being terrible. The Giants have gone 22-59 over their last five seasons. We're going to be talking more about them later, though. There's nothing that really jumps out (in terms of stats) from this one, both teams just seemed to have played an all-around good football game.
Still, the Saints are 2-0 against teams that would go to the Playoffs and 0-2 against teams that wouldn't.
Week 5 Washington Football Team 33-22
-At least they're beating teams they are supposed to now.
2-0 & 1-2
Week 7 @ Seattle Seahawks 13-10
-Good enough. Great defensive performance by both teams. 2-0 & 2-2
Week 8 Tampa Bay Buccaneers 36-27
-Okay, so now the Saints are going from tight defensive games with the Seahawks to handling the then-defending Super Bowl champions. The Saints won this one mostly with the ground game and their defense, who picked off Brady twice and would lead the team to a 3-0 turnover differential. It's also worth noting that the Saints, to this point, were still undefeated against teams who would later go to the playoffs. 3-0 & 2-2
Week 9 Atlanta Falcons 25-27
-What on Earth is going on? The Saints who only beat Playoff teams, like, all the time, find themselves in another close loss to a team who would end up with a losing record for the season. Just like that, the Saints are 3-0 against Playoff-bound teams and 2-3 against teams who did not advance. This was one of the rare games of the season where the Saints' defense just wasn't much help-they had a great day offensively.
Week 10 @ Tennessee Titans 21-23
-If they're going to lose, at least it was to a Playoff contender this time. 3-1 and 2-3
Week 11 @ Philadelphia Eagles 29-40
-I almost hate to count this because it's not like the Eagles really deserved to squeak into the Playoffs with their paltry 9-8 record, but without this win, I guess they wouldn't have. The Buccaneers handled the Eagles in the WildCard round without any significant trouble. 3-2 & 2-3
Over the next few weeks, the Saints would lose to the Bills and the Cowboys, both future playoff teams, bringing their record to 3-4 in that regard. They would win the next two against the New York Jets and New England Patriots, which brought them to 4-4 against Playoff teams and 3-3 against non playoff contenders. With three games left in the regular season, all against non-playoff teams, the Saints would go 2-1 to finish 9-8, 4-4 against Playoff teams and 5-4 against teams who wouldn't advance.
Basically, the Saints had a great defense, especially in the last third of the year, but couldn't get enough done offensively to carry them to the postseason. They might have been able to advance to the Divisional or Conference Championship round in the right circumstances, because as we can see, they more than held their own against Playoff teams…they just had a few headscratching losses otherwise.
I mean, really, the Giants?
The Saints will certainly hope for their quarterbacks to avoid injury so they can hopefully have more stability at the position. As of right now, it looks as though Andy Dalton will compete with Jameis Winston for the starting role, but I would say both are in the lower tier of starters. Also, both were signed or resigned in this free agency period, so let's go:
Jameis Winston-Quarterback - Jameis Winston has been signed to a two-year deal to come back to the Saints, which is worth as much as 28M dollars. Of that 28M, 75% of it is guaranteed money and half of it is in the form of signing bonus. The Saints have the option to cut ties with him after the 2022 season, but I consider it unlikely, because it would require them to absorb a dead cap hit of 11.2M, which is significantly more than half of what Winston is poised to make anyway.
Taken with the First Pick of the 2015 NFL Draft, Winston has had an interesting career as an NFL quarterback. He spent his first five seasons with the team that drafted him, developing a reputation as a high-risk and high-reward quarterback. In his five years as the Buccaneers starter, he threw for 19,737 yards (274.1 YPG played), but that was offset a bit by him throwing only 121 touchdowns against 88 interceptions.
Throwing about 1.5 Touchdowns per game is at least okay, but in his final season with Tampa Bay, he had career best years in yards and touchdowns (5,109 and 33, respectively), but also offset that by throwing to the wrong team thirty times. In today's NFL, you simply expect much better than a 1.375 TD:INT ratio. His QB Rating of 86.9 by the time he left the organization is consistent with someone who you would consider a quality backup.
Winston would back up Drew Brees in his first year with the Saints, which means that he didn't play very much. In fact, he only attempted eleven passes the entire season, but Sean Payton saw enough in him that he liked to go into 2021 with Winston as the starter.
Unfortunately, a torn ACL would cut that season short, but it would seem that Winston picked up some stuff in his one year as Brees' understudy. In his seven starts, he would go 5-2, throwing for 1,170 yards (167.1 YPG), 14 TD's and only three interceptions. It might have come with the loss of being as dynamic, but it seems that Winston learned to make better decisions with the football in order to avoid unnecessary turnovers. His completion percentage still wasn't great, second lowest of his career, in fact, but at least he didn't turn it over constantly.
The Saints have also signed, "The Red Rocket," Andy Dalton (more on that later) to a one-year deal, and we still don't know if they'll add another QB to the depth chart by way of the draft, so it would seem that Winston enters this year in competition for the starting role with at least one other guy. Of course, given the disparity in pay, all signs would point to them going forward with Winston.
Marcus Maye-Safety - Three Years: Coming over from the New York Jets is Marcus Maye, who has inked a three-year deal with the Saints that is worth as much as 22.5M. Of that 22.5M, 14.5M is fully guaranteed of which 6M is signing bonus. The Saints can cut ties with him after the 2023 NFL season, if they wish, but would take a total dead cap hit of 3.6M if they did. Given that he stands to make as much as 7.5M that year, chances are the Saints would keep him rather than take a cap hit that is nearly half of what he stands to be paid.
Additionally, the Saints have kicked the can down the road by structuring the contract with Maye to have two, "Dead years," built in already. While Maye becomes an unrestricted free agent in advance of the 2025 NFL Season, the Saints will absorb a cap hit of 1.2 million dollars for both 2025 and 2026 as the signing bonus is spread across five years.
To this point, Maye has played his entire five years with the New York Jets, during which time he started every game in which he was available. He only played six games in each of 2018 and 2021, both times due to injury (torn achilles) last year, but has played every game of the regular season his other three years.
In his sixty career games, Maye has six interceptions to his credit. He's a capable defender who has accounted for 312 career tackles, of which 219 have been solo. He doesn't do it often, but you can send him on the safety blitz sometimes, during those occasions, he has picked up nine tackles for a loss as well as 3.5 Sacks.
In games in which he has appeared, Mayye has been on the field for more than 95% of his team's defensive snaps. NFL quarterbacks, per QB RATE, perform about average when throwing to a receiver being covered by Maye, but you shouldn't take that as a knock against him. Remember, not only is the defensive backfield important when they are targeted, but ideally, their coverage is so tight as to make avoiding throwing their way not even a question.
In his 4,049 defensive snaps, Maybe has only had the flag thrown on him nine times, of which, only one was a pass interference call, so he's extremely disciplined at playing the safety position. Overall, I would consider Maye a good add for the Saints to an already strong pass defense. I think the only real question is whether or not he'll stay healthy.
Tre'Quan Smith-Wide Receiver - Two Years: Our next entry is wideout Tre-Quan Smith, who will continue his career with the New Orleans Saints. Smith has spent all four years in the league with the organization and has inked a two-year contract worth 6M with a 2M guaranteed signing bonus. This contract includes two dead years, so the signing bonus gets spread out over a period of four total years.
The Saints will suffer 500K in dead cap for 2024 and 2025 regardless of what happens, and the same will be true in 2023 should they decide to release Smith before that season begins.
Smith has been consistently productive, regardless of who is throwing to him. Smith has yet to be available for every game of the season, but has played in over half of them, every season, throughout his entire career. He has averaged 371.5 receiving yards per season, but that's not quite the best metric to use because he's always missed at least one regular season game. I'd look at his receiving yards per game, which is 29.1 over his career, but has been 32.0 yards per game, and 34.3 yards per game, the last two seasons.
That's obviously not quite at the level of a #1 or #2 receiver, but it's enough to make him useful. Smith also has seventeen career receiving touchdowns, which comes out to one trip to the endzone every three games, on average. In terms of the QB RATE of the guys throwing to him, his first three seasons were better than his most recent campaign, but considering the guy throwing to him those three seasons is a surefire First Ballot Hall of Famer, it would take a miracle for that stat to keep up. That being said, Saints quarterbacks had a better time of it targeting Smith than they did on average for the season.
He's had three pretty big penalties, per season, over the last two years, so that's not something that you want to see out of your #3 or #4 option. Still, mistakes are going to happen and, without going back and watching, I couldn't say for sure that none of the OPI's or Holding calls were for the purpose of preventing what would have otherwise been an interception.
That about covers it for Smith, so let's move on to the second candidate for throwing him the football.
Andy Dalton-Quarterback - One Year: The Red Rocket is coming to New Orleans to…probably sit on the bench unless or until Jameis Winston gets hurt. The fact that Dalton is signing only a one year deal worth three million dollars (all guaranteed) would indicate that the Saints don't have much by way of expectations for him. They fully expect him to be a backup to Winston.
If Dalton can make it to the field, he might have other plans. I can imagine that there's nothing he'd rather do than go out there and prove he still has something in the tank as a starter, rather than backing up Jameis Winston for a year to be followed by either retirement or moving on to the next backup job.
Dalton was drafted by the Cincinnati Bengals early in the second round of the 2011 NFL Draft. Dalton would remain the team's primary starter for nine years, but the Bengals just continued to decline under Dalton.
The Bengals had a five-year streak, starting in 2011 (Dalton's first season) of finding a way into the wildcard round of the playoffs. During that five year run, the Bengals even won the Division twice. Unfortunately for Dalton, and the team, the Bengals never actually managed a playoff victory during that stretch.
As a matter of fact, before losing the Super Bowl in the 2021 campaign, which had nothing to do with Dalton obviously, you'd have to go all the way back to 1990 to even find a Bengals playoff win.
The Bengals would miss the Playoffs with Dalton at the helm in the four years between 2016-2019. For the first three of those years, it was enough for them to merely be bad, but then they decided that being terrible would be much more fun and went 2-14 in 2019. In fairness, that was Coach Zac Taylor's first year with the organization, so they were doing a full rebuild. Most of this time was spent under former Bengals Head Coach, Marvin Lewis, who you could have made an argument for firing for the better part of a decade.
With that, Dalton had an unfortunate career in that he spent the better part of it married to the Bengals and playing for an incompetent coach who probably couldn't have helped Tom Brady get to a Super Bowl.
With that, Andy Dalton would sign with the Dallas Cowboys for the 2020 Season, where he probably fully expected to ride the pine behind Dak Prescott. Unfortunately for Prescott, he would suffer a dislocated ankle in early October and be unavailable for the remainder of the 2020 campaign, which would once again put Dalton in a starting role.
Dalton would prove competent as the Cowboys starter, if not much more than that and would go 4-5, complete 64.9% of his passes and rack up 14 TD against 8 interceptions. His QB Rating of 87.3 is the sort of material you probably expect from a high-level backup and was certainly better than what he produced in his final season as a Bengal.
The following season, 2021, would see Dalton sign with the Chicago Bears, where, once again, he was supposed to be a backup. Dalton was meant to be a backup to Rookie Justin Fields, but again found himself filling in for an injured starting QB. Backing Dalton up was former third-stringer Nick Foles, so Fields aside, the whole Bears QB Depth Chart was made up of guys teams were once high on who didn't quite pan out.
In any event, Dalton would start six games for the Bears during which he produced a record of 3-3. He completed over 63% of his passes for 1,515 yards and had eight touchdowns against nine interceptions, ending with a QB Rating of 76.9 that season.
With that, we expect it to be another situation of Andy Dalton coming in to back someone up, but Winston is somewhat injury prone, so it's possible that history will repeat here. Keeping in mind, however, that Winston's QB RATE for his career is less than one full point more than that of Andy Dalton, we expect that Winston will edge Dalton out for the starting slot…assuming that Winston doesn't enter the season as the assured starter.
Either way, if Dalton does get in there, you can expect him to do what he has done for his entire career—play the position of NFL quarterback at a level that could be described as, "Generally acceptable."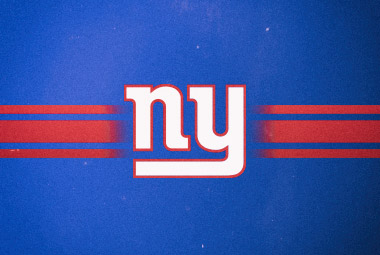 NEW YORK GIANTS
That takes us to the New York Giants, who I will only address because I'm sure all 300 of the people who would still admit to being Giants fans would be really upset with me if I didn't.
The easiest way to describe the Giants is that they won the Super Bowl against the New England Patriots, for the second time, during the 2011 NFL Season…a year in which they benefited from playing in a Division that's absolute garbage. Even then, they went 3-3 in their own Division as they were just as bad as most of their Division mates.
Unfortunately, the NFL rules work such that Division winners are automatically in, even if they are total garbage. Besides that, they'd have made the Wildcard even if they hadn't won the Division. From there, they went on to win the necessary four consecutive games, three against teams much better than they were, because hey, "Any Given Sunday." right?
However, we got to watch as the Giants would totally crumble. Since that 2011 NFL Season Super Bowl win, they've only made the postseason once, in 2016, having put together an 11-5 season for reasons we still can't figure out (they were awful on both sides of this season) only to get bounced by the Green Bay Packers, by a score of 38-13, in the Wildcard round, which is as it should be.
On the front side of that, from 2012-2015 they went a combined 28-36 and never made the playoffs; on the back side of that, 2017-2021, they've gone 22-59 and, obviously, have not made the Playoffs. They stuck with Eli Manning well after the time that he should have been put to pasture, but unlike the Steelers, they didn't have Manning surrounded by, as UrinatingTree might put it, "High-end talent," and the coaching situation has been nothing short of a carousel since 2016.
Ben McAdoo, two years, not good enough. Pat Shurmur, two years, not good enough. Joe Judge, two years, not good enough. Brian DaBoll will be coaching the Giants during the 2022 NFL Season, and he might even still be around next year, but don't be surprised for him to be gone by some point before the 2024 regular season gets underway.
I wonder what the problem is, here? Could it be the fact that the team is completely dysfunctional and nobody has any hope of sticking around long enough to even try to build a team?
They do seem to be sticking with signal-caller Daniel Jones, despite career numbers that are truly mediocre and a TD:INT ratio barely better than 1:1 over the last pair of seasons. In Jones' defense, it's not like he's actually surrounded by a talented and cohesive football squad, so what can you possibly expect from the guy? For all we know, he'd be stellar on a half decent team, but the Giants are not that.
The Giants barely qualify as a team, really. In order to have a team, you'd need to have a Coach, and I don't think the Giants have managed to bring in anyone that anybody really believes in. And, even if they did, those guys certainly couldn't get the organization to buy into them.
Let's take a look at some of the team stat rankings:
Points For: 31st (Second to Last)
Yards Gained: 31st (Second to Last)
Points Against: 23rd (Points Differential -158)
Yards Allowed: 21st
There's really not much to analyze here. The New York Giants suck and their needs are almost every position in the game of football, though they are probably okay at quarterback. I guess they're also in good shape at kicker, with Graham Gano. The punter, Riley Dixon, was too good at punting and could not be brought back lest someone mistake the Giants for an NFL team trying to win football games. We wouldn't want anyone getting the wrong impression. On the other hand, when the average New York Giants game sees them lose by 9.29 points, I guess it would be kind of superfluous to worry about your opponent's not getting good field position.
I hope you didn't think that I was done. Not even close.
The Giants, after these free agent signings, are now over the salary cap, so they're going to have to find a way to work that down if they actually wish to sign any of their draftees. The Giants will enter the 2022 NFL Draft with nine picks, so if they stay true to form, we can expect maybe one of those picks to still be in the league five years from now.
The New York Giants second-highest paid player, in terms of base salary, is a man that I have never heard of before today.
Don't get me wrong, I hope the Brian DaBoll hiring proves to be a good one, but even more than that, I hope that the Giants actually keep him around long enough to know for sure whether it was or wasn't. Unless, of course, the goal is to win six or fewer games per season…and maybe that is John Mara's goal, who knows? I'm not in his head.
Oh, right, team needs. They need a player in every position on offense, excepting quarterback. They need a player for every position on defense. They may or may not have signed a new punter by now, so let's see what they've done:
Mark Glowinski - Offensive Guard - Three Years: The Giants have signed Mark Glowinski to a three year contract worth as much as 18.3 million dollars. Of that money, 11.4M is guaranteed and 4.5M comes in the form of signing bonus. If they choose, the Giants can get out of the third year of Glowinski's contract in advance of the 2024 NFL Season, but would take a cap hit of 1.5M in so doing. If they stay with Glowinski, it will be the best year of this contract in base salary.
Previously, Glowinski was taken by the Seattle Seahawks in the fourth round of the 2015 NFL Draft. Glowinski would play out his three year rookie contract with the Seahawks, before moving on to the Indianapolis Colts, for whom he would play another four years.
Glowinski was reliable for the Colts at his Guard position, having played (and started) in 46 of a possible 49 games. As a matter of fact, he played every single one of the Colts' offensive snaps in the 2019 and 2020 NFL Seasons, so that's pretty impressive. Glowinski would find himself in sixteen of the team's seventeen regular season games in 2021 and would be on the field for 81% of his team's offensive snaps.
Glowinski would draw nine flags against him, more than once every two games, in the 2019 campaign, but has been more disciplined in the last two NFL Seasons, during which he has drawn only four total penalties (two per season) that have been accepted.
I would expect Glowinski to add some protection for Daniel Jones and maybe he can run block well enough for the Giants to get out of the league's bottom 25%. The one thing that's for sure with this signing is that he certainly can't make the Giants any worse, because there's really nowhere for the team to go but up.
Technically, I guess the Giants could win fewer than four games this season, but it would be hard to imagine them not picking up one or two victories just in the NFC East alone. It has been arguably the league's worst division for sometime now.
Tyrod Taylor - Quarterback - Two Years: The presumptive backup to Jones will be Tyrod Taylor, and man, do I feel sorry for this gentleman. Taylor was drafted in the Sixth Round of the 2011 Draft by the Baltimore Ravens. I don't know if they intended for him to eventually replace Joe Flacco, but it certainly didn't end up happening that way.
Instead, Taylor would back up Flacco for four years, during which time he never started a game and threw only 35 passes.
Taylor would then find himself as part of the Buffalo Bills organization, where he would act as the primary starter for three seasons. In his time with the Bills, Taylor would complete 62.6% of his attempts for 8,857 yards and 51 touchdowns against only 16 interceptions.
For reasons known only to Sean Mcdermott, Taylor was benched in favor of Nathan Peterman midway through the 2017 campaign, who for his part, would go on to make the least of his opportunity by throwing five picks just in the first half, only to be replaced by Taylor before it got even worse. It might have been the worst first half of a first time starting quarterback in NFL history.
Currently a Free Agent, Peterman would play one more year for the Bills (appearing in four games and starting two—which were both awful, but not quite as bad. Peterman has spent the remaining time as a member of the Raiders, having attempted five passes with that organization, and is currently a free agent. As it stands, he's 71-for-135 for 573 yards with three touchdowns against twelve interceptions. I believe he will have the lowest QB RATE amongst active quarterbacks if he can find his way onto another team.
In the meantime, Taylor would lead the Bills to their first playoff appearance of the century in 2017. They would go on to lost to the Jacksonville Jaguars, 10-3, in the WildCard round…but they still got there largely on the strength of Tyrod Taylor's performance.
For all of that, the Bills would draft and move onto Josh Allen, who got to learn by actually doing it. Allen has been outstanding the last few years, though his rookie seasons wasn't the best.
Tyrod Taylor would find his way to the Cleveland Browns for the 2018 campaign, and had the misfortune of playing under former Head Coach, Hue Jackson, for the first few games of the season. Waiting in the wings was first round Draft Pick, Baker Mayfield, so we know how that went. Taylor would only start three games for the Browns, going 1-1-1, which was pretty good, by their standards, at the time. However, his completion percentage was abysmal and he'd throw two interceptions as well as touchdowns that season.
The next two years would see Tyrod Taylor as a backup for the Los Angeles Chargers, though he did get one start in 2020, a winning effort in which he played competently enough.
Most recently, Taylor was part of the QB tandem for the 2021 iteration of the Houston Texans, where he would go 2-4 in six starts with the team. During that time, he completed over 60% of his pass attempts, but threw five interceptions against five touchdowns.
I don't think there is going to be meaningful competition, if any, for the starting job…but if nothing else, Taylor is a capable enough back up. Besides, it's the Giants, I don't really expect much that they do to matter this season.
In any event, they seem inclined to go with him as a backup for two seasons, having entered into a two-year contract, with no outs, worth up to as much as 11M. 8.17M of that is guaranteed, of which 4.2 million is spread out as signing bonus over three years, with the third year (2024 Season) seeing Tyrod as an unrestricted Free Agent and the Giants taking a 1.4M dead cap hit that year. Taylor's contract also might pay out as much as 3M in incentives, which we can only assume would require him to end up starting some games.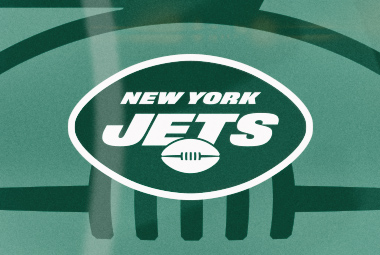 NEW YORK JETS
That brings us to another terrible team, the New York Jets. The Jets' most recent playoff appearance was all the way back in 2010, which is over a decade ago. For their part, they did make it all the way to the Conference Championship before being knocked out.
That's just what happens when you play in the same Division as Tom Brady and the Patriots, and more recently, Josh Allen and the Bills. Of course, the Patriots also made the Playoffs with Mac Jones as QB during the 2021 NFL Season.
The Jets would terminate former Head Coach, Rex Ryan, after the 2014 Season, so we will start with 2015.
The Jets would hire Todd Bowles to coach the team in 2015, which he would do before being terminated in 2018, at which time he joined the Buccaneers as a Defensive Coordinator and will now get his shot as Head Coach (also of the Buccaneers) of a team that's actually good.
In fairness, Bowles was given a fair enough shot at building a decent team with the Jets and couldn't put it together. In his four seasons as coach, the Jets would amass a record of 24-40, though they went 10-6 in Bowles first season with the team, and fail to ever make the Playoffs. It should come as no surprise that 2015 was the only season under Bowles where the Jets would have a positive Points Differential, and is also the most recent season such a thing has happened.
The Jets would bring in former Head Coach, Adam Gase, for the 2019 campaign. In his two years with the organization, they would go 9-23, leading to Gase's dismissal. The majority of the players on the team also seemed not to care for him very much, so I'm sure that drama didn't help matters. Interestingly, in 2020, the team REALLY seemed to give up on Gase and would suffer a Points Differential of -214, which is nearly as many points as they actually managed to score that year.
The Jets would hire Robert Saleh to take over coaching duties, and would improve ever so slightly the 2021 season. As opposed to winning two games, they won four, and their Points Differential improved to -194. On average, they still lost their games by more than ten points each, so, no bueno. Hopefully, Saleh can improve on that this upcoming season, because if not, it's very likely that he will find himself terminated.
The Jets ranked:
Points Scored: 28th
Offensive Yards: 26th
Points Allowed: Last (-194 Points Differential)
Yards Allowed: Last
Passing Yards: 20th
Passing TD's: 25th
Opposing Passing Yards: 30th
Opponent Passing TD's: 20th
Interceptions Thrown: 29th
Defensive Interceptions: 30th
Team Turnovers: 28th
Defensive Turnovers: 31st (-13 Differential)
The rest, on both sides of the football, is about as bad as what you would expect given the rankings highlighted above. Zach Wilson is a promising young quarterback, in theory, but it's really hard to tell because the Jets aren't good at anything. This is pretty much the AFC's version of the Giants, bad at everything, but I guess it's consistent in that both are the, "New York," teams.
The team needs are that they need a football team, so let's see where they stand in free agency.
The good news for the team is that they still have some free cap space, so they could make a few more moves, if they want to, and won't have trouble signing anyone they draft. The Jets will also enjoy nine overall Draft Picks, of which two are in the Top 10 and four are in the Top 38, so hopefully they will be able to address some of their needs…which are every position needed to make a football team.
Actually, their kicker, Eddy Pineiro, seems pretty good so far, so they might be okay there. Braden Mann is also an okay punter.
Laken Tomlinson - Offensive Guard - Three Years: The first of the Jets' big moves is the signing of Offensive Guard, Laken Tomlinson, to a three-year contract worth as much as 40M. Of that cash, 27M is guaranteed money and 12.78M comes in the form of signing bonus. The Jets can get out of his contract after this season, if they wish, when Tomlinson is set up to have a much higher base salary, but they'll eat 4.26M in dead cap each of the next two years, so I would consider that unlikely.
Tomlinson played for the Detroit Lions the first two years of his career, before signing with the San Francisco 49ers, a team with whom he has spent the last five seasons. In his time with the 49ers, Tomlinson was the starter in every game except for one, and has started every game for the last four consecutive seasons, so all signs would point to him staying healthy.
Also in his time with San Francisco, Tomlinson played almost every offensive snap, so his stamina is apparently also off the charts as he never needs to come off the field. Furthermore, he made the Pro Bowl last season, so this is quite a pickup for the Jets.
In the last two years, ten penalties have been accepted against Tomlinson, eight of which came last season. All of these were either for false start or holding, which you're going to have sometimes. Besides, ten flags in nearly 2,200 offensive snaps played, especially when you have a guy out there for nearly every snap, is honestly really good.
I imagine that Le'Veon Bell sure would have liked to have had Tomlinson on the squad during his few years as a New York Jet. Either way, he's sure to beef up that O-Line and add some protection so that the Jets can…well, hopefully do something on offense. I guess we'll have to wait to see what.
D.J. Reed - Cornerback - Three Years: The Jets have also signed Cornerback D.J. Reed to a three-year deal worth as much as 33M to help out in pass coverage. Of this money, 10.5M is guaranteed and 9.465M comes by way of signing bonus. The Jets could part ways with Reed after this year, but if they do, they'll eat 3.155M in dead cap over the next two years. It's possible that will happen if Reed underperforms, however, as he stands to make 11M per season otherwise.
Selected in the fifth round of the 2018 NFL Draft by the San Francisco 49ers, Redd would spend the first two years of his career with that organization before going to the Seahawks the last two seasons. Reed missed six games in 2020, but other than that, has stayed relatively healthy.
In his 55 career games, Reed has hauled in four interceptions, forced two fumbles, recovered four fumbles and has 194 tackles of which 149 were solo. Not really used in blitzes, Reed has only one QB Sack and five tackles for loss in his career.
Reed didn't really get too many defensive snaps in with the 49ers, but the Seahawks and Pete Carroll saw something they liked in him and they were right. When available, Reed played 83% of the Seahawks' 2020 defensive snaps and 96% of them the following season.
It turns out that Reed doesn't pick the ball off that often because opposing quarterbacks likely avoid throwing his way. If they don't, then they should. Over the last two seasons, opposing quarterbacks have only had QB Rates of 75.8 and 67.8 when targeting receivers being covered by Reed. Let's hope, both for Reed's sake and that of the Jets, that it stays that way.
Reed was called for three DPI's and one taunting penalty last season, but the taunting penalty aside, you'll gladly take that for the opposing quarterbacks to be so ineffective against him.
C.J. Uzomah - Tight End - Three Years: The next signing we will discuss is that of Tight End C.J. Uzomah, who has inked a three year deal worth as much as 24M. Of that money, 15M is guaranteed and a third of that comes in the form of signing bonus. The Jets have the option to part ways with Uzomah in advance of the 2024 NFL Season, and if they do, will eat 1.67M in dead cap that season.
Prior to the 2022 Season, C.J. Uzomah spent his seven NFL years all with the Cincinnati Bengals, during which time he's been pretty reliable when considered the starter. Uzomah had a torn achilles in 2020 that caused him to miss most of the season, but other than that, he's pretty much been injury free over the last five years.
A good blocker and consistent producer in the passing game, Uzomah has 163 career receptions for 1,591 yards and has averaged just over twenty yards receiving per game played. More than half of his receptions, as you would expect, have been for first downs and he has taken 13 career trips to the endzone. His most recent season was particularly nice as he enjoyed a career high in receiving yards as well as coming down with the ball mopre than 75% of the times that he was targeted.
Over the last two seasons, but most notably last season when he played a full year, quarterbacks targeting Uzomah enjoyed QB RATES of well over 100. Uzomah is also quite disciplined, with only one False Start penalty accepted against him last year, so you love it when you've got a good blocker and receiving threat who won't send your team backwards.
Tyler Conklin - Tight End - Three Years: It looks like the Jets are going to try to employ an offense where they get the ball to their big guys. Tyler Conklin is another Tight End to ink a three year deal with the J-E-T-S, this one worth as much as 20.25M dollars. Of that money, ten million dollars is guaranteed and a hair over five million comes in the form of signing bonus.
As with Uzomah, the Jets can choose to get out of this contract in advance of the 2024 season, and if they do, they will take a dead cap hit of about 1.69M dollars. This contract will see Conklin awarded base salary of 6.1 million in both 2023 and 2024, so it's possible that the Jets would get out of the contract and eat the cap hit if Conklin is not performing up to their expectations.
For his part, Conklin was a Fifth Round Draft Pick of the Minnesota Vikings during the 2018 Draft. Prior to the 2022 Season, Conklin had played his entire four year NFL Career as a member of the Vikings organization.
Conklin was never considered the starter until the 2021 campaign, during which he started fifteen games and appeared in all seventeen, but he has appeared in almost every game of his career in which he's been available. He has had no significant injuries, at least not during his time in the NFL, to speak of.
Conklin never really caught a ton of balls until last season, which was a standout year for his first in the spotlight. His career numbers, in 64 games, are 93 pass receptions for 922 yards and four touchdowns. However, 61 of those receptions, 593 of those yards and three of those endzone trips came just last season. He's caught more than 70% of the balls thrown his way and quarterbacks targeting him have enjoyed QB RATES of just over 100 when doing so.
Conklin was on the field for 81% of the Vikings' 2021 offensive snaps, which is by far the greatest percentage of snaps he saw while with the team.
In over 1370 snaps in the last two years, Conklin has been flagged nine times, which is probably more than you want to see. That said, if he can produce at the level that he did last year, it's an acceptable trade off.
It's going to be interesting if the Jets employ a base offense with a two tight end set. They definitely have two guys who could operate well in such a system with Conklin and Uzomah.
Jordan Whitehead - Safety - Two Years: The Jets will add Safety, Jordan Whitehead, who has signed a two year deal worth as much as 14.5M dollars. This deal guarantees seven million dollars to the man, of which 5.965M is signing bonus. The Jets would eat half of that if they choose to part ways with Whitehead after his first season with the organization, which they have the option to do. The way his contract is structured, he is set up to make the same amount each year (signing bonus aside) if he stays with the team.
Whitehead was drafted by the Tampa Bay Buccaneers in the fourth round of the 2018 NFL Draft and had played his entire career with them, to this point. He has managed to stay pretty healthy in his career and has appeared in most of his team's games during all four of his seasons. In 2020, he appeared in every game, all of which as a starter.
Whitehead does a little of everything with five career interceptions, two forced fumbles, two fumble recoveries, two sacks and 292 tackles (of which 222 were solo and 22 were for a loss).
Opposing quarterbacks have not enjoyed throwing in Whitehead's direction the last two seasons, during which he has held them to QB RATES of 86.5 and 62.6, both of which are below league average. He has taken more than 85% of his team's defensive snaps, when available, during each of the last three NFL seasons.
In the last two seasons, Whitehead has only been called for five penalties. Those include two DPI's, two for unnecessary roughness and one for roughing the passer. Considering that he played more than 1,700 snaps of lights out football for opposing quarterbacks and their would-be targets, I think a team doing the math would accept the tradeoff. Of course, you hate to ever see a flag for unnecessary roughness.
I'm going to look forward to him producing somewhere along the lines of last year's numbers and hopefully remain with the Jets for both of the two years for which he is contracted.
The Jets have a few other signings here and there that you can look up if you wish, but that covers the notable ones. I had half a mind to include the three year deal with Jacob Martin, a Linebacker who gets a few sacks per year and the occasional forced fumble, but I didn't end up doing it. I'd say he's the last one who could even possibly be considered notable, so gfeel free to look for more information on him if you want to.
PHILADELPHIA EAGLES
The Philadelphia Eagles have been pretty mediocre since their 2017 Super Bowl win over the New England Patriots. In the four seasons since, they've gone 9-7 twice, 9-8 once and 4-11-1 in the 2020 season, which led to the dismissal of former Head Coach, Doug Pederson.
In the three nine win seasons, the Eagles have been something of an early out in the Playoffs, getting bounced in the Wildcard round twice and by the Saints in the 2018 Divisional Round.
Nick Sirianni took the coaching reigns leading into the 2021 Season, during which time the team performed well enough to make it into the Wildcard round of the Playoffs once again, where they promptly lost to the Tampa Bay Buccaneers by a score of 31-15.
That's about where we are on the Philadelphia Eagles. One horrible year aside, they've been stuck in league mediocrity ever since their Super Bowl win, so let's do our best to look at some of their team rankings to try to identify some areas of need.
Points For: 12th
Points Against: 18th (+59 Differential)
Yards Gained: 14th
Yards Allowed: 10th
Passing Yards: 25th
Passing Yards Allowed: 11th
Offensive Turnovers: 5th
Defensive Turnovers: 26th (0 Differential)
Passing Touchdowns: 25th
Passing Touchdowns Allowed: 20th
Rushing Yards: 1st
Rushing TD's: 1st
Rushing Yards Allowed: 9th
Rushing TD's Allowed: 23rd
With that, the team doesn't really have any glaring weaknesses, other than having an aerial attack that's solidly in the bottom half of the league. It's interesting because their Super Bowl winning squad had both Nick Foles and Carson Wentz as QB's, both of whom were thought to be excellent and both of whom have become journeymen who aren't particularly great. That said, Wentz had a decent season as the Colts' starter last year, and some were surprised that he was sent to the Redskins/Football Team/Commanders.
Aside from that, most of your Super Bowl caliber teams are going to create more turnovers than times they give the ball up. The offense is good at protecting possessions, which sort of comes as a natural consequence of running the ball a lot (though they only through ten picks, which was sixth-fewest in the league), but they don't really send the chains the other way on defense very often.
The Eagles outgain and outscore opponents well-enough, so that leaves me to wonder whether or not this is a matter of padding the stats against inferior competition. With that, I'm going to take a look at how they performed, during the regular season, against other Playoff teams.
Week 2 San Francisco 49ers: 11-17
Week 3 @ Dallas Cowboys: 21-41
Week 4 Kansas City Chiefs: 30-42
Week 6 Tampa Bay Buccaneers: 22-28
Week 7 @ Las Vegas Raiders: 22-33
Week 18 Dallas Cowboys: 26-51
There you have it. The Eagles had a relatively soft schedule, though obviously not during the first half of the season, and would go 0-6 against other teams that advanced to the 2021 NFL Playoffs. They have some decent league rankings, but they simply don't have enough on offense to roll against Playoff-caliber offensive teams and even their decent defense can't help them with that. You're just not going to completely shut down some of the league's best quarterbacks, and when they had the opportunity, the Eagles were never really able to do so.
Let's see what the organization has done in free agency:
Haason Reddick - Outside Linebacker - Three Years: The Eagles have signed Outside Linebacker, Haason Reddick, to a three-year deal worth up to 45M dollars of which 30M is guaranteed. 13.175M of that comes in the form of a singing bonus that is spread out across five years, which includes two years of dead cap hit. The Eagles can also release Reddick in advance of the 2024 NFL Season, but by some means too complicated for me to understand, would absorb nearly 20M in dead cap space if they did. I understand that more than eight million of that comes from the three dead years of signing bonus, but I'm not sure where the rest of it comes from.
In any event, I imagine that it's going to be unlikely for the Eagles to want to absorb that much cap hit, over three years, no less, unless Reddick is performing significantly below expectations.
The thirteenth overall pick, by the Arizona Cardinals, in the First Round of the 2017 NFL Draft, Reddick would play the first four years of his career with that organization prior to a one year stint with the Carolina Panthers.
Reddick has appeared in 80 games, almost all of them, over the course of his career. During these appearances, he has amassed a total of eleven forced fumbles (eight in the last two seasons), 31 sacks (23.5 in the last two seasons) and 323 tackles of which 199 were solo efforts and 45 were behind the line of scrimmage. He has tacked on another fifty QB hits for good measure.
Reddick is a total package short of player who is capable in pass coverage, but when sent on the blitz, can use speed, finesse and sometimes pure power and force of will to make his way to opposing quarterbacks. It sometimes looks as if the opponents aren't even trying to block him, but they are, Reddick has just been that good the last few seasons. He's got a nose for where the ball is whether he's covering passes or deciding who to go after in the backfield. Of course, the fact that he's sometimes back there before the opposing QB has even finished dropping back certainly doesn't hurt the cause.
I'd look for Reddick to pick up right where he left off leading into this 2022 Season and consider him an add that should significantly improve the Eagles' defense. Don't be surprised to see Reddick have a few strip sacks this season.
Derek Barnett - Defensive End - Three Years: The Eagles are also retaining a piece at Defensive End in the form of Derek Barnett, who has agreed to a three-year deal worth as much as 15.2M of which eight million is guaranteed. If it doesn't work out for the Eagles, they can cut ties with him after the upcoming seasons and will eat 1.5M in dead cap for the following year.
The deal with Barnett keeps him on the team for at least one more season. When available, Barnett has played more than 60% of the team's defensive snaps and has 21.5 sacks and 36 tackles for loss on his career.
Fletcher Cox - Defensive Tackle - One Year: Another key retention is that of Fletcher Cox, who will be around for one more season on a restructured contract that…ummm...maybe you can figure out this mess.
The important thing is that he will be back. Cox has played his entire ten years as a member of the Eagles' organization and has started nearly every game of the last nine. In his career, he has amassed 14 forced fumbles, 58 sacks, 443 tackles (313 solo), 78 tackles for loss and has put the hurt on the quarterback 142 times. Cox has been invited to six pro bowls, making him a perennial Pro Bowler and consistently puts up great numbers. He had an outstanding 2017, in terms of sacks, with a career high of 10.5.
While he's not a new addition to the team, his presence is vitally important to the success of the organization, so it would have been a major loss had the franchise been unable to keep him around.
CONCLUSION
That's it for this segment. In the next one, we will start with the Pittsburgh Steelers' key free agent moves and then will look at the remainder of the league. I hope you'll join me for that and appreciate everyone who has followed this series of articles thus far.
Posted by
Mission146