Introduction
Quarterback movement is obviously the biggest thing that people pay attention to in NFL's free agency cycle; perhaps most so this year as the draft class isn't one of the most highly regarded for the position. For that reason, we're going to mainly be paying attention to presumptive quarterback changes for the upcoming NFL season (assuming they are healthy and win the starting job when expected), but we might also list a few notable moves at other positions.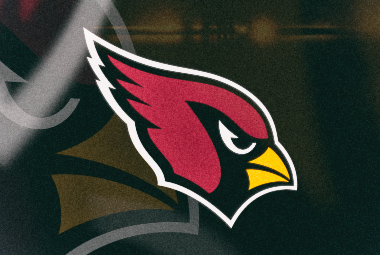 ARIZONA CARDINALS
Colt McCoy (Backup QB) Two Years - Some of you might rightfully wonder, "Why is Arizona's signing of their backup quarterback and important event?" If you want a lengthy take, then you can find one right here, and quoting from that source:
McCoy is a tremendous upgrade over both Brett Hundley and Chris Streveler, the two signal-callers who served as backups on the Cardinals 2020 depth chart. The 5-foot-10, 207-pound Murray is one of the league's smallest passers, a lack of size that could make him more susceptible to injury. Therefore, the presence of a capable backup on the roster is pretty much a necessity.
In other words, McCoy is a solid #2 on the depth chart, which is a good thing to have when your starting quarterback, amazing as he may be, might not be available for the season, or if he is, might get hurt at some point.
Originally selected in the third round of the 2010 draft by the Cleveland Browns, McCoy would struggle in his first few years in the NFL (as everyone on the Browns did around that time, by virtue of playing for the Browns), but would go on to become a reliable backup for Washington for a few years (with a reasonable 89.6 QBRATE in his appearances with the team) before spending a year with the Giants and the most recent season with the Cardinals. McCoy would also spend a year with the 49ers between Cleveland and Washington, but would only throw one pass for San Francisco.
Filling in for Kyler Murray, McCoy would start three games for the Arizona Cardinals in the 2021 campaign, with the Cards winning two of those three, including a notable victory over McCoy's former team, the 49ers. With his three touchdowns vs. one pick in his eight appearances (and three starts), McCoy would prove himself to be a capable game manager and would finish the 2021 season with a 101.4 QBRATE.
McCoy, as mentioned, may serve as a decent mentor for Murray. However, Murray is currently unsatisfied with not yet receiving a contract extension as his agent made clear in this quite aggressive letter to the team:
Murray, of course, still has one year left on his rookie contract with a fifth-year option that the Cardinals will almost certainly avail themselves of, if they haven't inked a long-term contract by then, but it looks like Murray wants to get paid now.
Among Murray's more notable statements is the fact that he has been saddled with playing for a bad team, but has managed to help them turn that around. While true, let's keep in mind that Murray was the #1 draft pick in 2019, by definition, that means you're almost always going to be going to a team that's not doing so well. The Cardinals' turnaround has been impressive, but again, that's probably why they drafted Murray first overall. It's likely fair to say that Murray has exceeded reasonable expectations, but the Cardinals certainly didn't draft him because they hoped NOT to improve.
In theory, the Cardinals could trade Murray down the line, though that seems like the sort of thing that would have happened by now. The most likely destinations (at the time) would have been the Tampa Bay Buccaneers or Denver Broncos, but more on those later.
Anyway, Colt McCoy can be thought of as a top-tier backup and he has shown that he could still be a low-tier starter, even at his age. It's difficult to be 100% sure that Kyler Murray will even want to play without getting a contract extension in place first, or if he might play this season out but refuse to come back if the Cardinals exercise their fifth-year option on him, so you definitely want to pick up McCoy for a couple years as he has shown himself to be reliable. Murray might even be a bit injury prone at his size, and a capable backup is always a nice thing to have.
James Conner (Running Back) Three Years
James Conner is an absolutely relentless running back (sometimes to his own detriment) who spent the first four years of his career with the Pittsburgh Steelers. Selected in the third round of the 2017 NFL Draft as a backup and potential successor to Le'Veon Bell, Conner wouldn't really get too many touches his first year in the league.
Bell would refuse to play for the Steelers during the 2018 season, which led to the team-whose offense was helmed by an aging and deteriorating (but still reasonably good) Ben Roethlisberger-relying on Conner pretty heavily.
Conner came through for them with a plow-ahead rushing style and a grit and tenacity that is perhaps unrivaled. Conner will fight for every single inch he can possibly get, but again, that tendency can sometimes make him a bit of an injury risk. Fortunately, most of his injuries haven't resulted in him missing too many games.
Conner would find the endzone twelve times while rushing for just under 1,000 yards in his first season as the starter, averaging 4.5 YPC as he had in his limited touches the prior season.
Conner's numbers would fall off a bit the next two years as he saw a limited number of touches.
Finding himself playing for the Cardinals in the 2021 season, Conner would make the most of that opportunity and would find the endzone fifteen times—a career high. He would rush for just over 750 yards and, while his YPC may have fallen off a bit to 3.7, he's very good at pounding out a few yards for first downs and would run for eighteen of them (his high was 20 in 2018), so the Cardinals have rewarded him with three years and 21 million dollars.
Zach Ertz (Tight End) Three Years - Drafted by the Philadelphia Eagles in the second round of the 2013 NFL Draft, Zach Ertz has been a reliable blocker and pass catcher throughout his career. The large tight end has averaged about 760 receiving yards per season as well as about 4.5 touchdowns.
Career highs for Ertz came in 2018 when he lit it up for 116 receptions, 1,163 yards, and eight touchdowns (tied with 2017). Ertz's production had begun to taper off a little bit by 2020 and he split time with the Eagles and the Cardinals during the 2021 season. Ertz would respond well to the change of scenery, amassing 56 catches for 574 yards and finding the endzone three times during his eleven games with the Cardinals.
The Cardinals are clearly expecting him to maintain that level of production as they opted to sign him back to the team for three years with a contract valued as much as 31.65 million.
Those are the major moves for the Arizona Cardinals this free agency, so it will be interesting to see what they do in the draft and, while McCoy is a serviceable quarterback, Cardinals fans are certainly going to hope that Kyler Murray does not ultimately decide to sit this year out.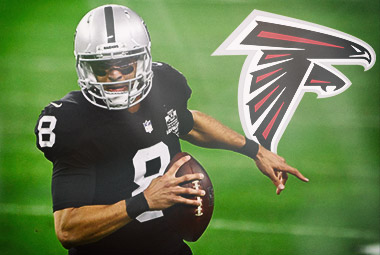 ATLANTA FALCONS
Marcus Mariota (Quarterback) Two Years - Matt Ryan and the Atlanta Falcons have finally parted ways with the latter dealing the former to the Indianapolis Colts, but more on that later.
The Atlanta Falcons were said to be in the market for DeShaun Watson, who would ultimately sign with the Cleveland Browns, and with Tom Brady coming out of retirement and back to the NFC South's Tampa Bay Buccaneers, it's possible that the Falcons have decided that this isn't the year.
Currently, the Falcons are presumed to have Marcus Mariota, AJ McCarron and Josh Rosen on the roster, so no real top tier starters to speak of. There's speculation that the Falcons might target a quarterback in the upcoming draft, and I would think that's a pretty solid possibility if they don't make a move for Cleveland's Baker Mayfield.
Having started for the Tennessee Titans at quarterback for four years and half of a fifth, followed up by backing up Derek Carr in Las Vegas for two years, Mariota's stats are not particularly inspiring for any team that's not absolutely loaded with receiving talent. We can assume that, whatever the Falcons end up doing, there will be a competition for the starting spot.
Mariota has a TD:INT ratio of about 1.71:1, which is reasonably good, but far from elite in today's NFL. His lifetime QBRATE of 89.5 would also put him about what you'd expect out of a really solid backup or starter during a transitional period.
For his part, A.J. McCarron is a career backup quarterback, but it's possible that either he or Rosen might compete with Mariota for the starting nod…though I'd give Mariota enough of an edge to call him the presumptive starting QB going into 2022 if nothing changes on the roster between now and then.
The Falcons have not had a winning season since 2017, when they lost in the Divisional Playoffs. Former ATL Head Coach, Dan Quinn, would then be fired after two 7-9 seasons followed by a very poor start to a 2020 season that would see them finish 4-12. While they improved to 7-10 in 2021, the Falcons are very much in a rebuild under Arthur Smith, so Mariota might be enough to keep them competitive in most games while they continue the rebuild. I wouldn't expect any big moves out of them as they couldn't realistically compete for a championship this year anyway.
Younghoe Koo (Kicker) Five Years - Kicker Younghoe Koo is expected to be with them throughout this process, having inked a five year deal worth as much as 24.25 million dollars. Koo has been the Falcons' kicker for the last three years and has an impressive career field goal percentage of 90%, but was 94.9% in 2020 and 93.1% in 2021. Whatever the Falcons are doing in the future, it's probably wise of them to have Koo be a part of it.
Cordarrelle Patterson (Running Back) Two Years - Patterson actually played for the Falcons in 2021, in which he amassed career highs of 153 carries, 618 and six touchdowns coming out of the backfield.
It's not that Patterson didn't start prior to his ninth season in the NFL; it's that he played his first several years almost strictly as a return specialist. Of course, with the changes made to kickoff rules, that position isn't necessarily as useful as it once was, but Patterson returned some kickoffs for the Falcons, as well.
As it turns out, Patterson has still got some stuff left at Running Back, as indicated by his 2021 stats. The Falcons are expecting enough out of him to justify two years at as much as 10.5 million, and for my part, I expect Patterson to deliver.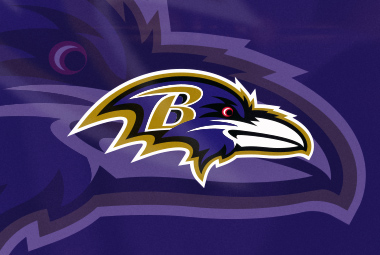 BALTIMORE RAVENS
Marcus Williams (Safety) Five Years - If you're reading this article, then you probably already know that the Ravens are pretty damn good and are capable of making a Super Bowl run anytime. With the dynamic Lamar Jackson as their starter, they're also quite set at quarterback provided he stays healthy.
The Ravens need to get better at pass coverage, however, if they want to make any seriously deep postseason runs and Williams can help them do that. The Ravens would allow 4,742 (last in the league) opponent passing yards, 31 opponent passing touchdowns (26th in the league) and only had nine picks (also 26th in the league) throughout 2021.
The Ravens may have had the best rushing defense in the league by yards allowed, but that might be mostly owing to the fact that you only have to run on them just enough to keep the defense honest. The pass defense last season could have made any QB look like an all-star, made all the worse by the fact that the AFC is LOADED with quarterback talent from Patrick Mahomes to Mac Jones to Josh Allen…and I could keep going.
The especially need an answer for Division Rival and Super Bowl contender (2021) Joe Burrow and the Cincinnati Bengals. In both games against the Bengals, they got walloped, with Burrow throwing for over 400 yards in each outing with seven total touchdowns through the air. The Ravens are going to have difficulty even making it to the playoffs if that happens again.
The Ravens have as much as 70 million over five years on Williams that says he can get the job done, and given that Williams has averaged three picks and .6 forced fumbles every season in his five years with the Saints, it seems like a pretty good bet. Williams would have more picks, too, except for the fact that offenses tend to try to avoid him-and for good reason.
BUFFALO BILLS
With Josh Allen handling things, the quarterback position isn't much of a concern for them if Allen can stay healthy and upright, but they have picked up Case Keenum and Matt Barkley to back him up.
The Buffalo Bills are another team that are right in the thick of the race to the Super Bowl in the AFC and we shouldn't expect that to change. Well, the rich have gotten richer!
Von Miller (Outside Linebacker) Six Years - Von Miller needs no introduction, but I'm going to give him one anyway. Taken by the Denver Broncos with the second pick of the 2011 Draft, Von Miller has been making quarterbacks regret their decision to play football for the last ten years.
Von Miller is a surefire Hall of Famer averaging a ridiculous 11.55 sacks per season. He split time with the Broncos and the Raiders last year and that season resulted in him adding 9.5 sacks to his tally, so there are no signs of him slowing down.
Von Miller has also dislodged the football from the grasp of the opponent a ridiculous 27 times, or 2.7 times per season. With one of the best offenses in the league, the Bills have a habit of doing a lot with their possessions, and now, we can expect them to have a few more of them.
Miller will also help the Bills in run defense, solely or as part of a tandem, Von Miller is responsible for an average of 54 tackles per season on average. Even when it hasn't resulted in a sack, he's gotten a piece of the quarterback 233 times throughout his career.
The Bills would blow the Patriots out of the water in the Wildcard round, despite splitting the regular season matchups with them..and that looks to be the main threat in the Division again. However, the Bills would lose to the Chiefs in Overtime in the Divisional Round in a high-scoring contest, but you'd better believe that Miller is going to have his crosshairs on a young man named Patrick Mahomes and will want to have something to say about that if the two teams meet in the postseason this year.
Jamison Crowder (Wide Receiver) 1 Year - The Bills are also taking out a one-year and four million dollar flier on Jamison Crowder going into the 2022 Season. Crowder is a threat to be taken seriously having averaged more than 11 yards per reception in his career, though he is fairly injury-prone. Even if he only starts half the games, there's no question as to his production when he does get out there and he's yet another potential target for Josh Allen—a quarterback who was already carving defenses up as it was.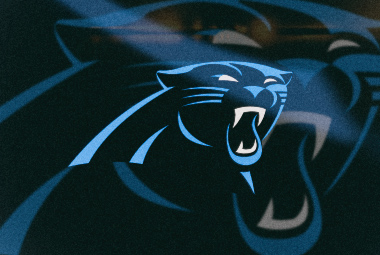 CAROLINA PANTHERS
Carolina was another much-discussed potential destination for Deshaun Watson, but Tom Brady's unretirement might have changed those plans (on one side, or both) if either party was hoping for Watson to come in and potentially lead them to the Playoffs.
Honestly, Watson going to the Panthers wouldn't have made much sense to me as it is less than a lateral move from the Texans. The Panthers would go 11-5, losing in the WildCard Round, in 2017, but have been pretty dreadful since. They won a reasonable seven games in 2018, but have only amassed five wins in each of the last three seasons. Another year of playing Tom Brady twice certainly isn't expected to help those prospects.
For the time being, it looks like Sam Darnold will be leading them into battle on the offensive side of the football. That's not promising. Darnold would start eleven games for the Panthers in 2021 and would throw nine touchdowns to thirteen picks, the second time in his career that his TD:INT ratio was less than 1:1–-which is essentially what it is for his career.
The Panthers and perhaps the most likely (Recently) quarterback to land with them, Baker Mayfield, are apparently mutually disinterested in each other. One would think that the Panthers will be drafting a quarterback somewhere, but what remains to be seen is if they will want him to compete for the starting spot right away, or rather, sit behind Darnold for a year and learn the NFL game.
Austin Corbett (Offensive Guard) Three Years - The Panthers have signed Austin Corbett to a three year contract worth as much as 29.25 million dollars, which is a good get for them. Corbett played almost every snap for last year's Super Bowl champs, the Los Angeles Rams, for the last two seasons, so his protection is sure to make any quarterback better than he otherwise might have been if he can stay healthy.
Donte Jackson (Cornerback)-Three Years - The Panthers had a surprisingly good pass defense, given their record, in 2021, but one area where the fell statistically below average was in turnovers. They were 26th overall, 26th in team interceptions and 20th in fumbles recovered.
The Panthers expect Donte Jackson, who they signed to a three year contract worth up to 35.1 million, to continue to prevent that league ranking from being even worse. Jackson has spent his four year career in Carolina and averages three interceptions per season as well as being wholly or partly responsible for 52.5 tackles per season.
Xavier Woods (Safety) Three Years-Whether Dallas or Minnesota, Xavier Woods has been a solid starting safety who has started in the vast majority of his team's games over the last four of his five NFL Seasons. Signed to a three year deal worth up to 15.75 million, Woods is a solid starter with a bit of upside, as evidenced by his career high three interceptions in the Minnesota Vikings' 2021 campaign.
CHICAGO BEARS
The Bears haven't made any seriously meaningful moves as yet, but it doesn't seem right not to include them at all as they have made a number of signings.
Al-Quadin Muhammad (Defensive End) Two Years - This is probably the Bears most notable free agent signing. Muhammad only started eight games in his first four years with the league, but would start all seventeen games for the Indianapolis Colts during the 2021 season. Throughout those games, he racked up six sacks, thirteen hits on the QB and a forced fumble. His contract with the Bears is reported to be for two years and as much as ten million.
The Bears also only have five picks in the upcoming draft, unless a trade changes that, and don't pick until several picks into the second round. Are there any Bears fans that can tell me why the team doesn't seem interested in doing anything at all?
CINCINNATI BENGALS
The Cincinnati Bengals need no introduction even if you're only a passive NFL fan. However, they did come from absolutely nowhere to get where they are now.
Having lost in the Wildcard Round of the 2015 NFL Playoffs to the Pittsburgh Steelers after Vontaze Burfict did his level best to take Antonio Brown's head off, well after the play no less and (Adam) Pacman Jones also got flagged for throwing a hissy fit, the Bengals would struggle for several years to reach the height they did last season.
Marvin Lewis, who inexplicably was retained as the Cincinnati Bengals coach for sixteen years despite never winning a Playoff game and finishing his tenure with a record barely over .500 would lead his team to records of 6-9-1, 7-19 and 6-10 over the next three years until the inevitable (and long overdue) finally happened.
The Bengals would secure the Head Coaching services of Zac Taylor starting with the 2019 season, a season in which the team went 2-14, would draft Joe Burrow the following offseason, go 4-11-1 in 2020 and, almost inexplicably, go 10-7 in the 2021 regular season and defeat the Raiders, Titans and Chiefs en route to a Super Bowl appearance in which they lost to the L.A. Rams by a score of 23-20.
The Bengals would like to make it back to the Super Bowl, but a 10-7 regular season record isn't very inspiring in a Division that doesn't really have any standout teams (other than the Bengals themselves), so they know they are going to need to improve unless they want to hope for a miracle run starting from the Wildcard again.
The Bengals could stand to improve their running game a bit, and that looks to be the plan with a few of these free agent signings.
La'el Collins (Offensive Tackle) Three Years - In a three-year deal valued at as much as thirty million dollars, the Bengals are signing offensive tackle, La'el Collins, away from the Dallas Cowboys. When he's healthy, Collins has played nearly 100% of his team's offensive snaps and he seems to be healthy most of the time. In fact, he wasn't even unhealthy last season, but was handed a five-game suspension for violating the NFL's substance abuse policy, so made his entry into the regular season a bit late.
Assuming that nothing similar happens this season and Collins can get his practice reps in, we can expect him to play the vast majority of the Bengals' offensive snaps this year. That'll more than justify the big payday if he does.
Alex Cappa (Offensive Guard) Four Years - Cappa has played his entire four season career with the Tampa Bay Buccaneers to this point and has been on the field for nearly 100% of his team's offensive snaps the last three seasons. In what is an unfortunate blow for Tom Brady, Cappa has been led to the Bengals with a four-year contract worth as much as forty million dollars. Cappa is as reliable as they come as, in 52 games (of which 46 were starts) he's only been penalized four times in his entire career and not at all last season.
Ted Karras (Center) Three Years - Ted Karras has taken 96%, 100% and 75% of his team's offensive snaps over the past three seasons (of six) and has started all but four games in which he was available during that time. Of 48 games and 46 starts over the last three years, he has also only been penalized six times during that stretch. One quality that the Bengals have is an average starting field position better than that of their opponents in 2021, so you definitely don't want to squander that by going backwards courtesy of penalties.
B.J. Hill (Defensive Tackle) Three Years - The Bengals also worked out a three year, thirty million dollar deal with returning B.J. Hill, who appeared in 16 games last year, started two, and racked up 5.5 sacks. Listed at 330 pounds, he's not the fastest defensive lineman there is, but he's a solid run stopper and has a few flashy moves that can get him to the opposing quarterback at any time.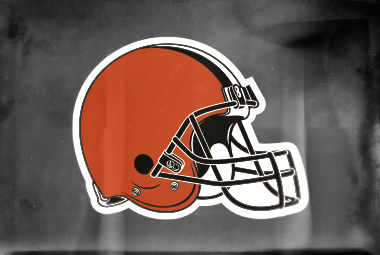 CLEVELAND BROWNS
The Browns would finish the 2021 campaign a disappointing 8-9 (although, they've come a long way recently for that to be called a disappointment) after going 11-5 and even winning a WildCard game against their Division rivals, the Pittsburgh Steelers, in 2020. Surprisingly, they haven't done much of anything in free agency so far.
I'm kidding, of course.
Deshaun Watson (Quarterback) Five Years - In a trade with the Houston Texans that ended the speculation as to where Deshaun Watson would end up, the Browns ultimately signed him to a five year and 230 million dollar contract, all of it guaranteed, to make Watson the league's highest paid quarterback.
As many of you will know, demanding a trade from the Texans and then amidst some two dozen allegations of sexual misconduct with private massage therapists, Watson would become one of the most discussed quarterbacks for this free agent period in the NFL and the Browns were one of several rumored landing spots for him.
Since it involved the Browns, it had to be weird. Initially, Browns ownership and management flew down to speak to Watson about a potential trade, but news reports would later emerge suggesting that the Browns would not be the spot for Watson. Shortly thereafter, Browns quarterback Baker Mayfield would release a statement thanking the city of Cleveland and Browns fans that was a very polite way of saying he didn't plan to play for them again.
With a career QBRATE of 87.8 and 92 touchdowns against 56 interceptions, Mayfield is pretty clearly a starting quarterback, who has upside, but can hardly be called top-tier at this point in his career. However, he has played well-enough that he perhaps rightfully expected the Browns not to entertain the idea of replacing him, so when the team pursued Watson, that was it for his relationships with the Browns.
Mayfield would have had interest in going to the Colts, but that's not going to happen, which we will discuss later. Carolina also became a rumored potential landing spot for Mayfield, but as we discussed earlier, the Panthers and Mayfield are mutually disinterested in each other.
After Mayfield indirectly announced that he would like to be traded from the Browns, apparently, the Browns were able to strike different terms with Watson. My advice to them would be to hire a dedicated massage specialist for Watson and make sure that person is also a guy. I'm actually surprised that the Washington Commanders didn't end up with Watson, as he would seem very on-brand for that organization.
Anyway, Watson comes with a career TD:INT ratio of almost 3:1, averages an obscene 269 yards per game, 8.3 yards per attempt and has a career passer rating of 104.5. His best season was his 2020 campaign with the Houston Texans, but it's hard to say whether or not he will be able to come back at quite the same level after sitting out the 2021 season. If he does play at the same level, then it would be difficult not to expect the Browns to perform well enough to at least be in contention for a WildCard spot if not the AFC North Division.
That said, guaranteeing all 230 million of that contract seems a bit risky, and in the last couple of decades, Mayfield is the only major QB move for the Browns that could even be called a success, so we will just have to wait and see how this goes.
As far as where Baker Mayfield will end up, the Seahawks, Saints and Falcons would seem to me the most likely spots now that the Colts and Panthers are out of the equation, but it might not be via trade. It's quite possible that nobody will be willing to give the Browns what they want in a trade for a quarterback who:
A.) Has effectively been replaced.
B.) No longer wishes to play for the Browns anyway.
AND:
C.) Who it wouldn't make sense for the Browns to keep.
With that, if the Browns aren't going to be willing to accept less than what Mayfield's trade equity might otherwise be, they may be forced to cut him, at which point someone will undoubtedly scoop him up. Even the Steelers have indicated potential interest if Mayfield is cut.
The big problem for the Browns is that, if they are forced to cut ties with Mayfield, they would still have to pay his guaranteed 18.86 million dollars (because the Browns picked up his fifth-year option for 2022) and it would also hit their salary cap. If Mayfield is traded, then a deal could perhaps be struck where the Browns pick up some of his salary, but he would no longer be a cap hit for them.
In other words, the Browns would really like to get rid of Baker Mayfield, it is quite a detriment for them if they fail to do so (without cutting him) and all of their potential trade partners know it.
Amari Cooper (Wide Receiver) Three Years(?) - The Browns immediately went to work to give Deshaun Watson some fun weapons, trading a fifth-round pick and swapping sixth round picks with the Dallas Cowboys to land Amari Cooper.
Cooper had signed a five-year 100 million dollar contract extension with the Dallas Cowboys back in 2020, but the Cowboys dealt the star wide receiver within a few days of the twenty million for this year becoming fully guaranteed. This is an absolute steal for the Browns who also managed to rework Cooper's contract such that he makes league minimum salary for this season, but gets a 45 million dollar signing bonus, which creates some cap space that the Browns could well need if they end up cutting Mayfield.
Apparently, two void years were added to the end of Cooper's contract. The way that void years work is that guaranteed money from a previous contract (per the above) gets converted to signing bonus, which enables a team to spread out a player's cap hit equally over all of the years of the contract, including the void years. However, if Cooper were to retire or not be re-signed at a later time, then whatever remains will be taken as a cap hit all at once.
Cooper spent his first three-and-a-half seasons with the Oakland Raiders and his most recent three-and-a-half with Dak Preescott and the Dallas Cowboys. He averages just over 1,000 receiving yards per season (865 last year) and has five individual seasons where he put up more than 1,000. Furthermore, he averages just over 6.5 receiving touchdowns per season, so he's good at moving the chains and no stranger to the endzone.
CONCLUSION
What do you guys think of the free agency moves for these teams? Of all of these teams, which do you think is the most improved? Do you think any are worse of than they were last year?
Personally, I think Cleveland is taking the biggest gamble by guaranteeing Deshaun Watson so much money, and while I'm inclined to give the benefit of the doubt, there are almost two dozen women accusing him of sexual harassment and/or sexual assault, with some twenty civbil lawsuits pending.
The one area where I will give the NFL credit, especially in today's political climate, is by letting the civil and criminal processes (it would appear) play out before taking any action. It very much seems like a, "When there's smoke, there's fire," situation, but at the same time, we probably shouldn't set a standard by which people lose their employment based just on allegations until those allegations become proven. It's not a palatable stance to take on this issue as it concerns Watson specifically, but if you're going to set a standard, then the standard has to remain consistent no matter how bad something looks on the surface.
That said, Amari Cooper is lights out no matter who is throwing him the ball, so he's going to be a force to be reckoned with even if Watson starts the season a little rusty.
The single move I like the best (for this set of teams) is the Buffalo Bills signing Von Miller, but what I might not love about it is the length of the contract. Of course, it's a well structured contract with the annual salary increasing as it goes with a large portion of the contract's value coming by signing bonus. Furthermore, if Miller does retire before the contract's natural end, or the Bills release him, then the salary cap hit begins to be less than what Miller would be paid as of 2025, so there's room for the Bills to get out of it in a few years if Miller's production begins to decline.
I should also mention that I like the moves that the Bengals made to shore up that Offensive Line to protect Joe Burrow. Burrow's already dangerous as it was, after all, they did appear in the Super Bowl, but with some additional protection, Burrow and company might just run away with the AFC North this season.
According to VegasInsider, as of the time of this writing, the Browns, Bengals and Ravens are the 10th-12th most likely teams to win the Super Bowl. By extension, it would seem that they should all be considered equally likely to win the Division, but I'd need to see Watson with the Browns for a few games before I'd put any real stock in them. My first wrong prediction for the 2022 NFL Season is that I predict the Cincinnati Bengals will win the Division!
Posted by
Mission146