Borgata Prevails in Weight Case
While I was busily researching the history of Black Friday and the Full Tilt Poker scandal, a New Jersey Appeals Court, as reported by the Washington Times on 9/18/15, upheld Borgata's right to enforce a weight policy as pertains to their food and beverage wait staff:
http://www.washingtontimes.com/news/2015/sep/18/borgata-casino-can-regulate-employee-weight-nj-app/
With respect to legal precedent, I'm not immediately sure if such precedent has taken place in New Jersey, but there have been any number of courts across the country to uphold the right of Hooters, among other 'Breastaurants,' to enforce substantially similar policies. In fact, if one cares to peruse old articles related to various cases against Hooters, one would find that Hooters has often had less objective standards, (Borgata's is a very specific not gaining or losing more than 7% of body weight at time of hire) and even these subjective standards have held up in court.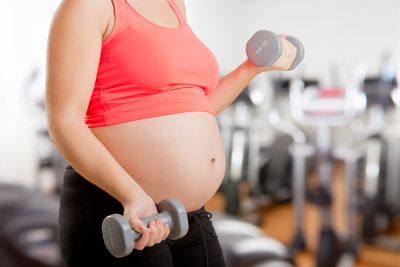 From a legal standpoint, there's really not much to say about the policy in and of itself. That aspect of the case was dealt with swiftly by both the Lower Court and the Court of Appeals. There is an employment contract, the employees in question agreed to the Terms & Conditions of said contract, this policy is part of the Terms & Conditions: The End.
However, there were a number of allegations of harassment detailed in the complaint before the Lower Court, which ruled against the Plaintiffs completely. The Appeals Court has decided that those allegations might have merit, and as a result, have reversed and remanded that aspect of the decision to the Lower Court for further proceedings.
In arriving at their decision to Reverse and Remand the Lower Court's Decision, in part, which granted summary judgment as to all claims, the New Jersey Appellate Court restated a number of items from the original complaint that would constitute gender harassment or the Borgata's inappropriate behavior as pertains to the medical issues of staff:
(1) Barrella was weighed at least nine or ten times despite presenting documentation of a medical condition explaining her weight gain.
(2) Booker became pregnant with her second child and her supervisor stated she did not know whether to congratulate her, suggesting she believed Booker made up the statement to avoid a weigh-in.
(3) Kennelly was required by her shift manager Diane Hardie to wear a maternity costume in the early stages of her pregnancy, prior to any need to do so. When she returned from maternity leave, Hardie expressed disbelief Kennelly's weight was within limits and required Kennelly to undergo a weigh-in twice during that day.
(4) B. Johnson was prescribed several medications for depression after giving birth. Without regard for the status of her medical condition, defendant informed her she would be
Page 51
terminated upon the one-year anniversary of her child's birth if she did not comply with the weight standard. She resigned.
(5) Lopez suffered severe asthma following her child's birth for which she was prescribed several medications that impacted her weight. Despite medical documentation, she was suspended for violating the PAS weight standard. Although she was shortly reinstated, she received only partial compensation. Later, despite Lopez's medical condition, Singe Huff, Borgata's Vice President of Talent, insisted Lopez lose one pound per week. Her physician documented the health detriment she would suffer to accomplish such weight loss, which Huff rejected.
6) Nelson was weighed despite being pregnant and was told by Hardie it was "just in case you're just getting fat and that's the real reason why you want to wear [the maternity costume]."
(7) Nouel recounted offensive comments by Jeffrey Rankin, in the presence of her shift manager Stephanie Brown that women who have children should not come back to work because they get fat.
(8) Rivera suffered a medical condition and despite returning to compliance with the PAS weight standard, was required to be reweighed every few weeks.
Page 52
(9) Schiavo grieved a suspension for failing to comply with the PAS weight standard. Her medical documentation explaining post-surgery medication contributed to her weight gain was rejected.
(10) Taylor returned from maternity leave and was found out of compliance with the PAS weight standard. She produced medical documentation stating she was breastfeeding and it was "medically impossible" for her to lose weight. She was suspended when she failed to return to compliance within ninety days.
(11) Vaisyte returned from maternity leave and Brown suggested she pump out her breast milk to reach the weight standard. A subsequent weigh-in revealed she was out of compliance. She submitted a physician's note stating she was breastfeeding and told not to diet for medical reasons. After a few days, she was permitted to return to work, but was required to be reweighed every few months.
Schiavo v. Marina Dist. Dev. Co. (N.J. Super. App. Div., 2015)
Essentially, we see that this goes beyond any comments related to the weight gain of employees or any simple, "Random," weigh-ins. The Borgata actually went as far as, at least as alleged, to willfully ignore medical documentation that stated some of the Plaintiffs were incapable of getting within the 7% weight gain limit in the time frame demanded by Borgata. If these allegations are true, including allegations that Borgata management went so far as to challenge employee claims that they were pregnant, then there is definitely an issue of harassment that must be heard.
Indeed, allowance for medical conditions and time to...um...I guess you'd say, 'Recover,' from pregnancy should most certainly be reasonable grounds for temporary non-compliance with the contract. The statement made that one employee requested a maternity costume because she might, "Just be getting fat," is also patently harassing and ridiculous.
I certainly hope, at least if these allegations can be reasonably proven, that some of the Plaintiffs who were discriminated against due to pregnancy or other medical conditions prevail in this case. With that said, I certainly do not dispute the right of Borgata to have such a policy in place provided the employees agree to the contract (and policy) prior to starting work there.
However, my opinion of the alleged behavior of some of Borgata's management, if proven true, is that their treatment of many of these girls was disgusting. For that reason, I will be keeping a close eye on the process as this matter goes through the Lower Court and making a decision, at that time, whether or not the Borgata is an establishment that I would ever want to patronize. I would suggest that others do the same.
While the Borgata was certainly aware, in a few of these alleged incidences, that they are not legally permitted to expressly order that the girls not get pregnant, the alleged actions of Borgata, if true, could also have created a hostile and discriminatory environment that would leads the employees to believe that they might face an adverse work environment, among other possible repercussions, if they were to become pregnant.
My opinion so far is that Borgata's conduct was positively disgraceful, but I will follow what comes out in Court and maybe I can be swayed.
Posted by
Mission146