Introduction
On Tuesday, March 29th, 2022 the franchise owners of the National Football League voted in order to decide if they were changing the rules to the NFL games overtime period. Moving forward if a playoff game goes to overtime, and the first team to possess the ball scores a touchdown, the opposing team will now have a chance to match that in overtime.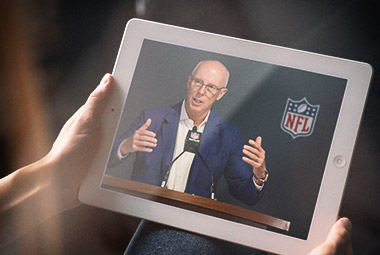 The current rule for regular - season games in the National Football League, that enables the team with the 1st - possession to win if they score a touchdown, will continue to persist unaffected. The new rule change is only for overtime games during the NFL playoffs from now on.
It is overly apparent that last season's amazing NFL playoff game between the Kansas City Chiefs and the Buffalo Bills seemed to be the cause of this rule change. This postseason match - up of the National Football League was ultimately a complete and total shootout consisting of basically only supreme offensive output.
When this game entered overtime the Kansas City Chiefs drove down the field and scored a touchdown immediately on a pass completion from Patrick Mahomes to their excellent tight end, Travis Kelce. Due to the nature of this game many people wanted to see the Buffalo Bills and their star quarterback Josh Allen have a chance to match Mahomes touchdown. For this reason, the majority of NFL analyst and football fans wanted the rules to be changed.
Media Statements
"It's the only postseason overtime games we've had," the NFL competition committee chairman Rich McKay explained. "It's 12 years, 12 games. Those 12 games are as important to those franchises as any they are ever going to play in their history. So, to us, yes, it's not a sample size of 25 or 30 games, but it's the only sample size we have and each one ends somebody's season. So, for us, this was something we thought we needed to change."
"I mean, I think we thought about it before when it came up when Kansas City lost to New England [in the 2018 AFC Championship Game]. I was watching that game going, man, you got a young [Patrick] Mahomes versus a veteran in [Tom] Brady and you never got to see Mahomes get his chance. Brady just took them right down the field. I think it happened in the [Super Bowl LI], when the Patriots won. So, there was sometimes where you're like, man, I wonder what would've happened if the other team would've got the ball. Definitely when it happens to you focus a little bit more on it," the Buffalo Bills general manager Brandon Beane stated.
Sources:
"Both teams assured of a possession in playoff overtime with rules change approved by NFL owners", Kevin Seifert, espn.com, March 29, 2022.
Posted by
DavidGreen