Life Under LCB
Where does the time go?
As most of you are aware, WizardofOdds.com and WizardofVegas.com were both sold to Joshua Chan, owner of LatestCasinoBonuses.com approximately nine months ago. At the time, there was a great deal of concern, foremost among the, "Regular," community of WoV Posters that this would result in a wide variety of effects that would detract from the value of the site.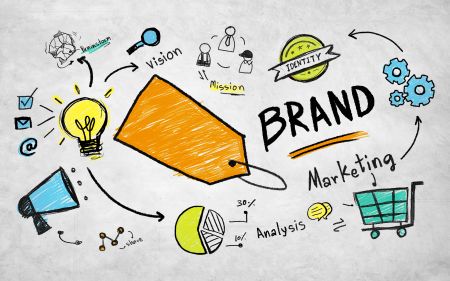 We can see now that the sites are stronger than they have ever been. In addition to the Wizard continuing to be the World's foremost gambling authority, we have also seen the Wizard diligently work at analyzing some online casino games (that he may not have cared to do before) which has only served to broaden the appeal of the site.
In addition to that, however, The Wizard has continued to analyze land-based casino games and has provided us with any number of property reviews. The overall Wizard of Vegas community is as strong as ever and still contains highly knowledgeable posters discussing relevant and mathematically accurate gaming information. Furthermore, the Forums still offer all of the member-posted trip reports, some of them, 'live,' as people may have become accustomed to prior to the purchase of the sites.
For my money, WizardofVegas.com is still the absolute best general discussion Forum for all Gambling-Related topics. No matter what the question, there is usually a poster (sometimes me, if the question is easy enough) that can answer it. Also, for all the initial upheaval regarding the change in ownership, I would also suggest that we have retained 90%, or more, of our long-time posters.
Enough about things that have stayed the same, though, there have also been many exciting changes to both sites. Just prior to the sale, the WizardofOdds site underwent an update that is pretty well completed, at this point, and has a much more dynamic and modern look. Even with that, in my opinion, the site is just as easy to navigate as it was before and offers the kind of comprehensive and accurate gaming information that can only be found there.
Another exciting change that came as a result of the sale was the end of our exclusivity agreement with Bovada. Don't misunderstand, Bovada remains a Wizard of Odds APPROVED casino and is, undoubtedly, one of the most reputable online casinos out there. To wit, we still advertise for Bovada and the New Player Promotions, such as this one.
Continue to be even better than ever!
That having been said, the wide range of promotions that are offered exclusively through the Wizard of Odds site, which can be found here.
Are nothing short of astounding.
The best part is that many of these promotions can be played at an advantage, and I am working just as fast as I can to churn out more Articles detailing how to beat some of these promotions.
If I may take liberties, I'd also like to talk about my new role within the Wizard of Odds website and the Wizard of Vegas community. For a few years, my only consistent role was being an Active Administrator on the Wizard of Vegas site. I did a couple of hotel reviews and wrote an article or two, but mostly, I just Administrated the Forums.
I'm probably not as active on the Forums as I would like to be, though I can assure everyone that I still eventually read every new thread...it just sometimes takes me a bit longer to get to it. However, BeachBumBabs and Face, in my opinion, have done an outstanding job and provide an indispensable service as Administrators on the Forum. As an aside, I also think that BeachBumBabs takes some unnecessary flak for her decisions, on occasion, and handles the vast majority of complaints with dignity and aplomb.
In addition to the fact that I am still an active Administrator on the Forums, I also have found a new role in contributing content to our Articles section. There is also going to be an update to Wizard of Vegas in the very near future, at which point, the Articles section is going to be even more of a feature.
In the course and scope of my work in content, and I've also written a few pages for the Wizard of Odds site, including the, "Getting Started with Online Gambling," page above, I've had the opportunity to work very closely with Nik as well as a few other long-time Members of the LCB team. I want to take this opportunity to say that they have been nothing short of fantastic. In addition to being extremely encouraging and complimentary of my work, Nik has also shown extreme tolerance with my penchant for missing deadlines.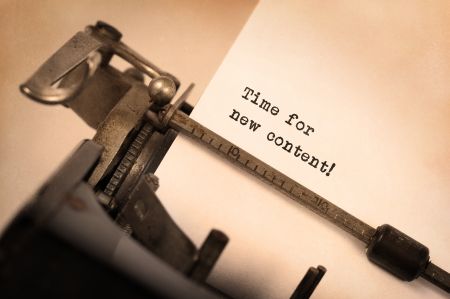 Deadlines are, like, suggestions, right?
Speaking of Articles and deadlines, I would also like to mention that, with the expansion of the Articles page on the new rollout, I am also going to be looking for some new content providers. The Wizard and myself, obviously, cannot write every single Article, we need fresh subjects and, more importantly, fresh voices and perspectives.
With that having been said, I would like to say that I am, "Taking Applications," so to speak, for more content writers. Content writers will be paid, per article, with the specifics to be discussed privately. At the moment, I don't have a specific time for when a person would start writing articles, but it would certainly occur when the new look of Wizard of Vegas is rolled out.
You do not have to be a professional writer to do this, I'm sure as heck not. Furthermore, if you have knowledge of any gambling-related subject, or even if you follow gambling news closely and can offer some Opinion pieces, you may be a good candidate.
Most importantly, you do not necessarily have to be a regular contributor, so even if you have something to offer that is limited in scope, that may be as little as one to a handful of articles, I would still encourage you to throw your hat in the ring.
If you think you might be interested in writing for the site when the time comes, by all means, please shoot me a PM briefly describing what sort of Articles you would like to write.
In a word, the changes that have taken place at both the Odds and the Vegas sites have been, AWESOME, under the new ownership...and we're only going to get better. I believe that we have added to the scope of what we do here while not sacrificing the original intent of the site to even the slightest degree. And, the best part, as I've said, I work with great people!
Posted by
Mission146