Introduction
For most of my life, I was a New England Patriots fan, but then came a man called Tom Brady. It would only take a few seasons for me to become a Brady fan first and a Patriots fan second.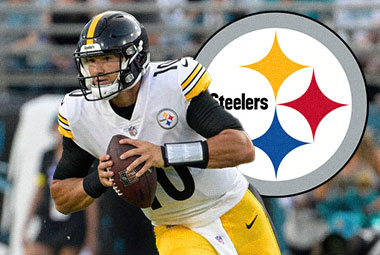 That would especially prove true when Brady made the move to Tampa Bay, as my fandom went along with him for the trip down to Florida.
Unfortunately, Brady mania has taken over in recent years, and then all of the manufactured drama with him retiring and then unretiring 17 seconds later, this stuff with the Miami Dolphins that seems to be a mix of truth and conjecture, and finally, my general exhaustion with hearing (and writing, sorry) about the same person all the time.
All the while, I've always been a big personal fan of Mike Tomlin, who I consider the second best coach in the NFL right now and probably somewhere in the Top 15 all-time. This affinity for Tomlin was somewhat offset by the fact that I absolutely loathe Ben Roethlisberger.
That said, Roethlisberger is gone, Tomlin remains and Brady 24/7/365 remains annoying to me, so I am now a Pittsburgh Steelers fan. I would like to start by public fandom by announcing that I believe in our quarterback, Mitch Trubisky, and I believe that he can do great things if he is given a chance. Further, while I don't think positivity, taken alone, accomplishes anything, it certainly couldn't hurt, so this city might as well come together and get behind Mitch as long as he's here.
WEEK 1
You would think that the Steelers were on death's door after this first week to hear the radio guys and TV guys tell it. I don't think enough respect is given to the fact that we defeated the reigning AFC Champions, who also happen to be a Division Rival.
Everyone in the public sphere and the talking head sphere is concerned about the offense, and rightfully so, but the calendar can have one of three letters on it: W, L or T, and for Week 1, that letter is a W.
That's a win, baby! An overtime win, in fact. Over the Reigning. AFC. Champions. Over a Division Rival. Nobody starts thinking about Playoffs and this scenario vs. that scenario until the last few weeks of the regular season, but make no mistake, this win could be the difference between winning the division and losing it, going to the Playoffs or not going, in a wide variety of ways.
I've also noticed that some outlets do not seem to be particularly impressed with one Mitchell Trubisky, which I don't understand. Did anybody think that he's Patrick Mahomes, or even Russell Wilson, for that matter? I hope not. It would certainly be nice if he were to get on that sort of level, but for my part, I'm going to be satisfied if he plays well enough to be considered a top-16 starter in the league when this season's in the books.
But, here's what the pundits are saying:
(Quoting in Part):
Matt dicicco, @DiciccoMatt: Do we owe Ben an apology? That Canada offense looked the same as last year — nothing but short outs.
Starkey: I'm not sure anybody has to apologize to Roethlisberger, Dr. dicicco, but if your point is that last year's abomination of an offense was more about the coordinator than the quarterback, you might have a point. Let's see how this season plays out.
All we have is one game, and yes, it looked an awful lot like last year. No run game. A minor league passing game. The legendary just-short-of-the-sticks-on-third-down throws. Matt Canada called a few nice plays. That's different than having a well-orchestrated offense. It's also fair to wonder if the abysmal line prevents coordinators and quarterbacks from getting anything of significance done.
What would anyone ever apologize to Roethlisberger for? Roethlisberger got his way with this team for the last five years and might as well have been in charge of personnel as well as sometimes playing the quarterback position well, but usually just playing it competently.
Roethlisberger's ship had sailed about two seasons before he retired. What on Earth do you need Roethlisberger for? It's pretty clear that Roethlisberger isn't the difference between winning Super Bowls, or not, at that point in his career.
More than that, Roethlisberger has had his most productive years when the Steelers have had an excellent ground attack and some of the top-end receiving corps in the entire National Football League. While Roethlisberger's presence certainly didn't hurt those guys, after all, he is competent, he can't rise the level of average guys the way that someone like a Tom Brady can.
The lack of a ground attack is simply because the offensive line sucks; the offensive line has sucked for awhile now, so that forces QB's into a position in which you can mix the play calling up, but what you are mixing it up with isn't necessarily a viable threat. In other words, teams can plan to basically contain the run, but be more focused on the aerial attack. When you have the sort of run blocking, combined with the sort of running back, that you're a threat to break off a thirty yard gainer at any given time, defenses have to be legitimately concerned with both the ground and the air.
I think it's unfair to call the passing game, "Minor League," because the worst you can say about Mitch Trubisky is that he played competently. You might notice that is the same thing that you could say about Ben Roethlisberger these last few seasons, but one major difference with Trubisky is that he's at least capable of using his legs, when needed.
More importantly than that, Trubisky is young and relatively cheap, at least compared to Roethlisberger. Trubisky is making just over six million dollars this season as the starting quarterback; Roethlisberger made fourteen million dollars last year. The organization is taking a bigger cap hit on the retired Ben Roethlisberger, this season, than Mitch Trubisky is even making for being on the field playing.
Given that, Trubisky and Roethlisberger could be exactly the same guy, which they aren't, and you'd be getting better value with Trubisky. Say what you want, but he sure is cheap for a competent NFL starting quarterback with a few years of experience.
Also, Trubisky doesn't handle orchestrating the team's personnel on the offensive line and he doesn't draw up the game plan. He went in and he played competently; I don't know what else anyone could want from him.
By the way, I don't even think smartphones existed when Ben Roethlisberger entered into the NFL, and he spent his entire career with the Steelers, so if Mitch Trubisky looked exactly like Ben Roethlisberger, then I would say he looked pretty good considering it is his first regular season game with the organization.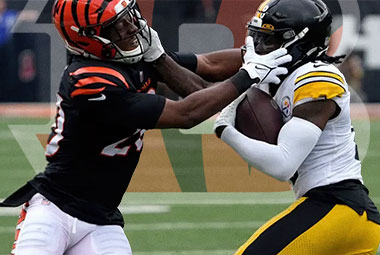 Here's what I said about Trubisky earlier this year:
I like Trubisky's ceiling going into this season, but I also like his floor. I think his floor is that he will be exactly no worse than Roethlisberger was last season…which was just good enough to get them into the playoffs in one of the weirdest ways possible. In terms of his ceiling, Trubisky did really well in the 2018 season (when he had meaningful protection) and distributed the ball equally amongst whoever showed up at the field and looked like they wanted to play receiver that day. He's got at least a little more receiving talent to work with this year.
Personally, I think it would take more improvement than I would expect for Trubisky to be seen as a Top 10 quarterback this season, hell, he probably won't be a Top 16 quarterback this year, but I do expect him to look like a serviceable starter if they do go the route of having Pickett learn the NFL game from the bench for a season or two. As of right now, it would appear that Mason Rudolph is the QB2 going into the year, so let's all hope that Trubisky stays healthy.
Exactly no worse than Roethlisberger: Double-check; his legs made him better. For example, here's the, "Free Play," in overtime that eventually led to the game-winning field goal
If you jump ahead to 18:20, Trubisky seems the Bengals defender jump offsides, he escapes that guy (Roethlisberger might have broke that tackle, but he isn't going anywhere), creates distance from other defenders by taking off to his left, faces upfield, resets his feet, finds a man and delivers a great ball.
Again, Roethlisberger might have broken the initial tackle from the guy who jumped offsides, but the rest of the play would either have been him getting brought down by someone else, or alternatively, immediately setting his feet and just heaving the ball downfield. Granted, a semi-blind throw is still a free play, but it's a lower probability play than the throw that Trubisky was able to make. Trubisky was only able to make that because his speed bought him the time he needed to get set and take a quick look at that side of the field.
Would Roethlisberger have advanced the ball far enough on that new set of downs (because of the penalty) to get Boswell within FG range? I don't know; nobody knows. What I do know is that Trubisky didn't need a new set of downs because of the penalty, but the potential for that penalty enabled him to chuck the ball downfield resulting in the same first down, but an advancement of well over five yards.
Other than that, what we see is that Trubisky, as far as early indications go, is not going to have the protection that he got from that 2018 Bears team—the one year that the team wasn't actively trying to get him killed. If he can move around and create those kind of opportunities like he did with that overtime throw, then he's at least not going to be a drop off from Roethlisberger. Also, Trubisky can maybe get better as he develops with the team and gets regular season experience–-with Roethlisberger, what you were getting wasn't going to change or improve.
Trubisky's final line was 21-38 for 194 yards through the air, one touchdown, no picks. I would say that is very Roethlisberger like and pretty much on par with what the Steelers offense is going to do against such an opponent, but again, there is the potential for improvement this time.
His counterpart, Joe Burrow, chucked four interceptions and was also sacked a ridiculous seven times; I wonder if he was able to walk the next day? It's always the next day that hurts, unless you sustain a serious injury, of course. Burrow would also fumble twice, with one of those ending up in the hands of Diontae Johnson.
The talking heads say, "Well, it's bad news if you only win by a score of 23-20 when you had a +5 turnover differential."
Granted, you would ideally dominate a game like that as opposed to kicking a FG in the closing seconds of overtime to win the game. That said, you still forced five turnovers against the defending AFC Conference Champions. At the end of the day, wins don't care how you get them or how much you get them by; they are just happy to be wins.
Games are two PACKAGES going head-to-head and a team is a package deal. The 2010 Chargers might have been one of the best teams ever assembled, except they had a historically dreadful special teams unit. Here you had a team that was #1 in offensive yardage production with a defense that allowed the fewest yards in the league?
Has there been another team, EVER, to be number one in yards gained on offense while simultaneously allowing the fewest yards to miss the Playoffs? Has another team even done that at all? Missed the Playoffs? At 9-7, they barely had a winning record. It matters a little less when you start with near the worst field position in the league, and simultaneously, your opponent starts with nearly the best field position in the league against you.
In the meantime, the Steelers defense, in spite of the game going the distance in overtime, held the Bengals to twenty points whereas they had averaged more than 27 per game last season. That's pretty amazing considering the Steelers offense only produced thirteen First Downs.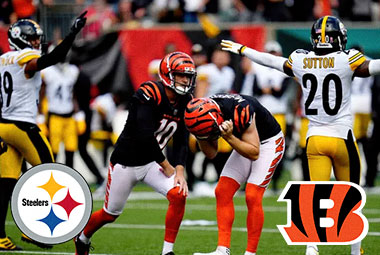 Oh, how did that matchup go last year, anyway?
In Week 3, the Bengals beat the Steelers by a score of 24-10. Ben Roethlisberger had a stat line of 38-58 for 318 yards, one touchdown and two interceptions; he was also sacked four times. It might be true that he produced more yards through the air, but that really doesn't matter so much when your team only finds the endzone once that game.
In Week 12, the Bengals beat the Steelers by a score of 41-10, which is, plain and simple, a complete and total ass beating. Ben went 24-41 for 263 yards, one touchdown, two interceptions and was sacked three times. He also had two fumbles, one of which was recovered by the Bengals.
Say what you want, but the Steelers offense did not turn the ball over, much less Mitch Trubisky turning it over, compared to two turnovers and three, respectively, that Ben had against the Bengals in the 2021 season.
So, yeah, I would say that everything compares pretty favorably for Trubisky so far.
I don't know who these people are that think Ben Roethlisberger walks on water, but for them, nothing short of a 41-47, 519 yards, five touchdowns, zero interception line would satisfy them as relates Mitch Trubisky. Well, Trubisky shared one thing with that hypothetical stat line—zero interceptions.
So, I think it's time for the talking heads to come off of it when it comes to Trubisky; he played a good game. He managed it as well as he could have considering that the Steelers produced next to nothing on the ground and the offensive line couldn't create much in the way of running lanes.
As a team, the Steelers managed to produce a paltry 75 rushing yards on 22 attempts, with a fair chunk of that coming from reverses and other plays that aren't exactly what you would call trick plays, but are close. The Jets sweeps worked pretty well, but nothing else did. I'd worry less about Trubisky and worry more about what can we do to create some holes for more traditional running plays, but you know, it's always en vogue to complain about the guy under center.
Najee Harris had 23 yards on ten attempts—which is less than inspiring. Had it not been for a single rush that went for eleven yards, he'd barely have been over one yard per carry; I believe you need ten yards for a first down if there aren't any penalties.
Trubisky targeted eight different guys in his 38 pass attempts, which you always like to see, and found six of them at least once. HIs favorite targets seemed to be Diontae Johnson (#1 Receiver, so no surprise there) and second-year Tight End Pat Freiermuth; throwing to a 6'5 258 pound monster of a man tends to work a lot.
The defense was phenomenal; there's really nothing else that can be said there. You might say, "Well, is it really that great to hold a team that averaged just over 27 points per game last year to 20; that's not really that big of a difference, is it?"
First thing: If you look at drive averages, the Bengals averaged 2.37 points per drive last season. Against the Steelers last week, they averaged 1.43 points per drive, so I would say the defense had a pretty good day.
Second thing: Did you not see the part where the Steelers defense forced five turnovers?
Third thing: The Bengals had possession for 43:43, so they obtained not even one half of one point per minute that they possessed the ball. That doesn't really apply for the Steelers because one of their TD's was directly on a Minkah Fitzpatrick interception return.
As far as injuries go, I guess this was unavoidable:
INJURIES
As of Wednesday:
Najee Harris (RB) was a limited participant in practice due to a foot injury, but it really doesn't matter who the running back is when the sieve-like offensive line lets guys get to him barely after he gets the handoff and also can't create any rushing lanes.
Levi Wallace (CB) was a limited participant in practice due to an ankle injury. Indications seem to be that Wallace, who played about a third of the Steelers' defensive plays, is most likely going to be available for Sunday's game against the Patriots.
Starting Center, Mason Cole, who played 94% of the Steelers offensive snaps was limited in practice due to an ankle injury, but is also expected to be available Sunday.
T.J. Watt (LB) well, this isn't good. Star linebacker and executioner of opposing quarterbacks, T.J. Watt, is going to be out for a few weeks due to a pectoral injury. The Steelers don't have any massive weaknesses on the defensive side of the football, but there's no question of the defense being tested to get pressure on Mac Jones without Watt around.
For his part, T.J. Watt picked off Joe Burrow in Week 1, got to him for a sack once, hit him another time and accounted for six tackles of which three were in the backfield. He had 22.5 sacks last season, despite missing two games.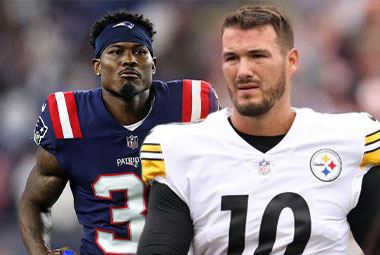 UPCOMING MATCHUP
New England Patriots (0-1) @ Pittsburgh Steelers (1-0)
VI Consensus Line: Patriots -2
The Steelers look to pull to an even 17-17 as they defend Acrisure Stadium against Bill Belichick and the New England Patriots on Sunday. The two teams last met in 2019, which resulted in a 33-3 New England Patriots blowout win. The Steelers are also 1-4 in the last five matchups with the lone win in that sample being a 17-10 victory during the 2018 season.
For the Steelers to win this game:
They must get pressure on Mac Jones even with the absence of T.J. Watt. Second-year Quarterback Mac Jones completes a high percentage of his passes and can be pretty dangerous when he is given time to look around the field. While he may not have had a top-tier TD:INT ratio last season, he is usually pretty careful with the ball and doesn't have much of a tendency to just heave it somewhere.
The Steelers must NOT lose the turnover battle. While they won't necessarily need to have a 5-0 domination in the turnover battle as they did against the Bengals, the Steelers simply do not have an offense that can afford to give opponents extra possessions. In fact, the Steelers have an offense that could use an extra possession or two of its own every game.
The Steelers must generate some first downs and they must design some plays that use the ground to do it. Obviously, this is easier said than done with the Offensive Line that the Steelers have, but they have got to mix it up so that the offense stays on the field longer this game. I don't care how good your defense is, you're not going to win forever when the opponent's time of possession is 65% more than yours is. Belichick defenses are too good at capitalizing on even the smallest quarterback mistakes and tend to be all over the place in coverage, so the less Trubisky has to throw to advance the chains, the better.
PREDICTION: I hate to do it, but:
Patriots: 20 Steelers: 16
I hope I'm wrong, but Patriots teams tend to be pretty safe with the ball and had one of the best pass defenses in the league last year; which is the only area of offense that the Steelers are, at least, okay at. I honestly wouldn't be surprised to see this become a game that gets played by threes as the Patriots hold the ball for long periods of time, and generate many offensive first downs, but struggle to give Jones the time to find a guy deep for big plays.
I don't even know that a +1 turnover differential would be enough for the Steelers to win this one and the Patriots gave up just over 1.3 turnovers per game last season.
The one advantage that the Steelers will have is that the defense will give Mac Jones no room for error, so if he hurries anything, the Patriots are likely to be punished. Really, the Steelers paths to victory are coming up with more turnovers than expected and getting to the backfield quickly to bring down Jones, or any running backs, in the first two downs of any offensive series. The first thing that does is force the Patriots to throw long or concede the drive, which then gives the opportunity to put pressure on Jones, get to him and hope he makes uncharacteristic mistakes.
Posted by
Mission146