Introduction
As everyone knows by now, the result of the, "Big Game," was a 31-9 drubbing of the Kansas City Chiefs by the Tampa Bay Buccaneers. The Greatest Quarterback of All-Time, Tom Brady, was named the MVP for the game and had the following stat line: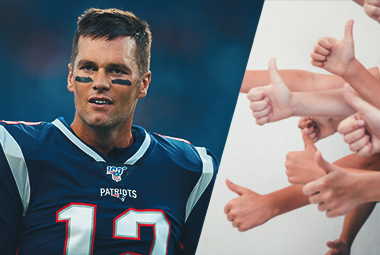 Completions: 21
Attempts: 29
Yards: 201
Touchdowns: 3
Interceptions: 0
QB Rating: 125.79
For anyone who might have watched the game, it was pretty clear that Brady didn't exactly single-handedly lead the Buccaneers to victory, rather, the Kansas City defense handed it to them on a silver platter.
The Chiefs would commit 11 penalties for a total of 120 yards throughout the course of the game. In comparison, the Buccaneers would only have the flag thrown against them on four occasions for 39 total penalty yards, one of which was a taunting penalty in garbage time.
Worse than the penalties themselves was the timing of Kansas City's defensive penalties.
The first penalty of any consequence was a fifteen-yard penalty for Unnecessary Roughness with 14:46 to go in the second quarter. Tampa Bay led 7-3 at this point in the game and Brady had completed a three-yard pass to Rob Gronkowski, who was pushed out of bounds. This play would have led to an attempt to convert a 3rd and 7, but for the penalty, which tacked fifteen yards onto the end of the play and gave the Buccaneers the ball at their own 48.
The Buccaneers would drive most of the way downfield, but fail to pound it in starting from a 1st and Goal on the Kansas City six yard line. Ultimately, the Buccaneers would fail to convert a 4th and Goal, which would give the ball back to Kansas City at their own one yard line.
Kansas City would quickly go three and out and punt back to Tampa Bay. The first punt attempt would result in a holding penalty against Kansas City, which was unfortunate, because the punter fumbled and recovered the ball and still managed to get off a decent punt. He would proceed to shank his next attempt and Tampa Bay would start their next offensive drive on Kansas City's 38 yard line.
Having started from the KC 38, Tampa Bay faced 3rd and 4 from the Kansas City 32...at which point Tom Brady threw an uncharacteristic interception. Much to the Chiefs chagrin, this turnover would be negated by a defensive holding call, giving the Buccaneers five yards from the spot and a fresh set of downs.
Despite the negated change of possession, a gutsy defensive stand would lead to the Buccaneers' Ryan Succop sinking a forty-yard Field Goal to put the Buccaneers up 10-3, thus mitigating the damage.
Except, that's not what happened.
Unfortunately for the Chiefs, Mecole Hardman would line up about a mile and a half offside, which would result in a five yard penalty that was sufficient for a Tampa Bay first down.
Brady would connect with Gronkowski for the pair's second touchdown connection of the game, Tampa Bay 14-3 with 6:05 remaining in the second quarter.
The following drive would see Kansas City chew up a little over five minutes of clock, but would culminate in a 34 yard Harrison Butker Field Goal to close the gap to 14-6.
The ensuing kickoff would be fielded at Tampa Bay's one and returned for 28 yards. A few plays later, Tampa Bay would be looking at a 1st and 10 from their own 42.
Tom Brady led his team to the line and fired off a deep pass intended for Mike Evans, while the pass was incomplete, a pass interference penalty (spot of the foul) would lead to Tampa Bay getting another 1st and 10 from Kansas City's 24 yard line. A few plays later, a pass interference against the defense in the endzone would result in a 1st and Goal in the closing seconds of the half.
An incompletion would stop the clock, so the Buccaneers had one, perhaps two, plays to work with. It wouldn't matter as Brady would connect with Antonio Brown for a one yard completion on his final touchdown of the night. Tampa Bay 21-6.
The remainder of the game would be little more than a formality as a clearly hobbled Kansas City Quarterback Patrick Mahomes struggled (except for the first drive of the second half---which ended in a field goal) to find any rhythm with his receivers, faced tremendous pressure on every single dropback and was not nearly as mobile as usual due to a foot injury that would require surgery in the offseason.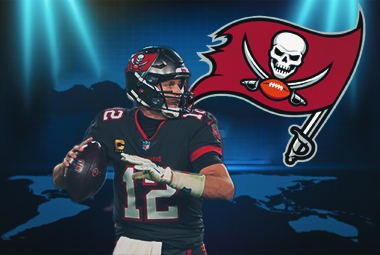 THE RESULT & MVP
As mentioned, Tom Brady was declared the game's MVP, probably just out of a lack of anyone else you could give the award to. I'd give it to Tampa Bay's entire defensive line, but you have to give it to a single player---so it was either going to be Brady or Gronkowski.
What's really remarkable is a different achievement altogether, after all, Brady's been a Super Bowl MVP already---a few times.
Let's list the NFL franchises by the most Super Bowl victories:
Tom Brady: 7
Pittsburgh Steelers: 6
New England Patriots: 6 (All with Brady)
Dallas Cowboys: 5
San Francisco 49ers: 5
If the Buccaneers play in the Super Bowl next year and the New England Patriots do not, Brady will tie the entire New England Patriots franchise for most Super Bowl appearances of all-time, nine of which were also with Brady.
I mean, that's it. Case closed. It's over for the time being, unless and until someone else comes along with an equally remarkable achievement and comparable career stats, or more remarkable stats (like Aaron Rodgers' regular season stats) and comparable career achievements in the form of actually winning multiple championships--at a minimum.
Brady is the Greatest of All-Time, it's just that simple. With this Super Bowl win, we've finally got more people buying tickets for the GOAT train, but let's look at some of the more ridiculous arguments against Brady in recent years:
DISCLAIMER: Saying, "Greatest of All-Time," is different than saying something like, "Best Athlete of All-Time," greatness being something over and above raw ability. In terms of all-around athlete, Tom Brady wouldn't be the best athlete on most college football teams.
DENIERS GONNA DENY
System Quarterback
A very well-written article from last Summer that I will proceed to argue against is this one.
While I disagree with it, the writer makes a variety of very solid points, particularly when it comes to individual statistics. We will notice the title, "Tom Brady is a System Quarterback," but other than pointing out that Bill Belichick is responsible (in his opinion) for that system, the writer neglects to meaningfully define system quarterback.
So, what is a system quarterback?
I don't friggin' know.
Why don't I know? I'll tell you why: Because EVERY quarterback is a system quarterback. Calling Brady a, "System Quarterback," as some form of dismissal is akin to saying that Brady succeeds at football because he is not out there on the field trying to play basketball. "System Quarterback," doesn't mean anything.
Here's a somewhat basic description of offenses you can look at.
These offenses, with certain adjustments and modifications, often become known as an, "Offensive system," or, "Offensive scheme." Without an offensive system in place, you'd have everyone on one knee in the huddle while Tom Brady draws receiving routes and blocking schemes in the grass. An offensive scheme is something that you practice and develop as the season goes on.
Throughout Belichick's tenure, the New England Patriots have employed a modified Erhardt-Perkins offensive system. In its most fundamental form, the goal of the system is simply to run effectively (trying to get a few yards at a time---not necessarily to break off huge gains) in an effort to control the clock and maximize time of possession in order to wear a defense down.
The Erhardt-Perkins system has been described as, "Pass to score, run to win," with the idea being that a quarterback can run a bunch of play-action (read: fake handoff) plays and eventually the defense will be selling out so much to prevent the run that the quarterback will find himself with blown coverages or defenses that have simply broken down on pass protection.
One of the keys to the system is that a quarterback throwing a ball doesn't exist in a vacuum. Even on rushing plays, the quarterback is watching the entire field trying to see where his wide receivers are consistently getting a step on defenders off of the line or where there might be potential holes in the coverages for later plays.
One comparison you can make is with poker: Just because you have folded doesn't mean that you start ignoring all of the other players at the table until the start of the next hand. Not if you want to win at poker, anyway.
Without getting too much in-depth, the modified version of this offensive scheme in Brady's later years with the Patriots placed a high emphasis on short-yardage passing in order to set up more moderate to long passing attempts.
The bulk of the responsibility for running the offense successfully was on Brady himself. "Yards After Catch," is a statistic that you will find in wide receiver stat lines, but that the quarterback is ALSO somewhat responsible for. In the same way, receivers are responsible for how many passing yards a quarterback has in a game: After all, if receivers dropped every single pass, the quarterback would have zero passing yards.
The goal of the modified system in Brady's final few years with the team was to identify flaws in the coverage by which Brady could most ideally deliver a pass in such a way as to give his receiver a chance at getting some yards after the catch.
IF YOU PAY ATTENTION TO NOTHING ELSE, READ THIS:
One of the detractions made against Brady (by those who don't understand football, or who do, but are writing for those who don't) is that you don't have to be particularly accurate to complete short-yardage passes.
Well, if your only goal is to just complete the pass, that's true.
But, Brady's Patriots offense relied on much more than the mere completion of a three-yard pass. The first thing that you want to do to maximize potential yards after the catch is that you want to hit your receiver in motion, that way he can keep moving or make his cut upfield after having made a relatively, "Easy," catch. Another trait of Brady's, particularly on third-down situations, was identifying routes that his receivers could run such that Brady could put the ball where only his receivers could get it AND with sufficient yardage for the first down...you'd often see Julian Edelman making those kinds of diving catches.
One of the reasons that Brady enjoyed such a high Touchdowns to Interceptions ratio throughout his career was this relatively conservative style of offense (for the most part) that was designed to gain yardage in short increments, but sometimes also used to set up the big play. One of the keys to this style of offense is that you want to avoid turnovers...I mean, you ALWAYS want to avoid turnovers, but the possibility of a turnover is often worked into the risk-reward analysis of more high-risk types of offenses.
Simply put, for the system to run optimally, you need to have a quarterback who is deadly accurate and who knows how to read what the defense is going to do. The quarterback also needs to understand how to audible effectively and will often use wide receiver motion pre-snap to identify the defense's coverage schemes.
The point is that you can't just look at the time between a quarterback releasing the football to the time that it is either caught, intercepted or incomplete as something that exists in isolation...nothing exists in isolation in a football play. Every single offensive play consists of 22 moving parts that have to be dissected in order to really understand why the final result of the play happened...one of the key differences with Brady is that not only can he execute his job, but he also understands and can convey to his team how all of these different parts are interacting with one another and what needs to happen differently to yield better results.
Getting back to systems: In very general terms, you can either be devoted to a particular offensive system and try to find a quarterback that suits the system, or you can tailor an offensive system to the strengths of your quarterback.
Brady was drafted as a backup to Drew Bledsoe because the coaching staff felt that he could work well-enough, if needed, in the offensive system that was already in place.
In fact, the offensive system has been in use during Bill Belichick's entire tenure as head coach of the Patriots, or some version of it, but it was originally installed by then Offensive Coordinator Charlie Weis in 2000.
We will now take a look at how Drew Bledsoe compares to Tom "System Quarterback," Brady, in terms of being in the same system. For comparison purposes, there was once an argument made that Drew Bledsoe should be a Hall of Famer...even though he'd have been one of the least successful quarterbacks (both career and statistically) to make the HoF. Still, at one point, it was fair to say that Bledsoe was one of the best quarterbacks NOT in the Hall of Fame.
Bledsoe: 352/597, 3,691 Yards, 19 TD, 15 INT, (YPG 205.06) QB RATE: 77.12
Brady: 6,377/9988, 74,571 Yards, 541 TD, 179 INT, (YPG 267.1) QB RATE: 97.0
Here's the thing: Drew Bledsoe did NOT suck. In fact, he was really, really good. Bledsoe would start for Buffalo for three years after he left the Patriots and with Dallas for two...he'd have one good year with each team and was about average his other two years in Buffalo. The partial season he played in his last year with Dallas didn't go so well.
---Once again, literally EVERY quarterback plays in an offensive system. Sometimes you find a quarterback that fits your system, sometimes you hire an offensive coordinator to come up with a system that fits your quarterback...but calling a guy a, "System Quarterback," doesn't mean anything. They're all system quarterbacks.
I mean, what the hell do you want a Brady offense to look like? Let's do some Triple-Option Zone Reads and Power Reads out of a Single-Back Shotgun formation to emphasize that tremendous footspeed and mobility that Brady is known for!!!
Can you imagine it? Brady fakes the handoff because he sees the unblocked linebacker sell out for the halfback sweep to the strong right side, keeps the ball and cuts left....to make it approximately halfway to the line of scrimmage before being nearly killed!?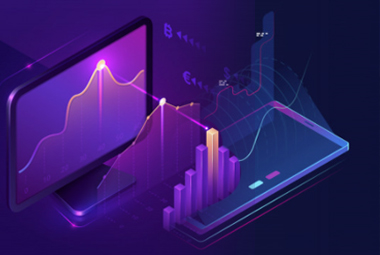 SAME SYSTEM, DIFFERENT QUARTERBACK
Here's the thing: You need a quarterback who can run the system well in order to maximize its potential. You need a system that emphasizes the strengths of the quarterback in order to maximize his potential. You need an offensive line who can successfully scheme their blocks to protect the quarterback (or create gaps for a running back) in line with the system. You need wide receivers and tight ends who can block or run routes in an effort to cause the system to succeed.
The quarterback is NOT the entire system.
The system is NOT the quarterback. (This article's title is not meant to be literal)
If the New England Patriots offensive system was so infallible, then every single NFL team would run that system and the Patriots would quickly lose whatever perceived advantage comes from employing it.
Another one of the past detractions when it comes to Brady, and is highlighted in the linked article above, is that Matt Cassel came into the same system (In 2008, Brady was knocked out for the 2008 Season in the first half against Kansas City) and performed well.
The first thing is that Matt Cassel should perform well in that system because he was drafted to the Patriots due to their perception that he could run the system competently. Not only that, but Cassel was in his fourth year with the Patriots, at the time, so he had plenty of experience practicing under the offensive system should he be required to replace Brady at some point.
The system had operated with Brady at the helm for more than a half decade at this point and had been the Patriots' base offensive scheme for almost a full decade. In other words, it had been well-practiced, worked in and the other players on the offense were brought in to emphasize the system's strengths. Matt Cassel not falling on his face and leading the Patriots to something like a 6-10 record (as opposed to 11-5---and somehow missing the playoffs) proves exactly nothing.
Let's look at Cassel's stats that season:
Completions: 327
Attempts: 516
Touchdowns: 21
Interceptions: 11
Yards: 3,693
TD:INT Ratio: 1.91:1
QB RATE: 89.4
In Brady's twenty seasons with the Patriots (not counting 2000 where he basically didn't play or 2008 when he was injured most of the season) we can see where Cassel's numbers would have fallen:
Completions would have been Brady's seventh-worst season total, which includes the fact that Brady only played twelve games due to a four-game suspension in 2016. For that 2016 season, if you wanted to go apples-for-apples, Brady had more completions per game by a very safe margin.
Only once did Brady throw for fewer than 21 touchdowns in a season, this was in 2001 (his first season as a starter) during which he only started fourteen games.
Oh, and the Patriots also won the Super Bowl that year.
Throwing only 11 interceptions is about right in the middle of where Brady was for a season in his career with the Patriots.
The TD:INT ratio is comparable to Brady's early years with the team, but from 2007 on, he basically just stopped throwing interceptions...and started throwing ridiculous amounts of touchdowns.
Most relevantly, let's look at Brady's stats for the 2007 and 2009 seasons, which would be the closest seasons to Cassel:
Brady 2007:
Completions: 398
Attempts: 578
Touchdowns: 50
Interceptions: 8
Yards: 4,806
TD:INT Ratio: 6.25:1
QB RATE: 117.2
Brady 2009:
Completions: 371
Attempts: 565
Touchdowns: 28
Interceptions: 13
Yards: 4,398
TD:INT Ratio: 2.15:1
QB RATE: 96.2
So, yeah, I think it's fair to say that Matt Cassel is a little bit of a dropoff from Tom Brady.
Another thing is that Cassel's performance that year didn't exist in a total vacuum. Cassel's only Pro Bowl selection would come in 2010 with the Kansas City Chiefs, a season in which he threw 27 touchdowns against only 7 interceptions.
The above-linked article goes on to discuss how the Indianapolis Colts went from 10-6 (and a Wildcard loss to the Jets) under Peyton Manning to a two-win season in 2011 when Manning was injured. The writer argues that this shows how much Manning meant to the team compared to Brady.
With all due respect to that writer, that's a terrible argument.
First of all, the Patriots went from 16-0 and a Super Bowl loss (in 2007) to 11-5 and missing the Playoffs in 2008, so it's not like they didn't experience something of a similar decline compared to the previous year. They went from being unbeaten to having five losses.
Secondly, I'm not going to get into career stats or anything...but the only thing that the writer, "Proves," assuming he's even proven anything at all, is that Matt Cassel was closer in skill to Tom Brady than was Dan Orlovsky, Curtis Painter and Kerry Collins to Peyton Manning.
In other words, this argument demonstrates that Matt Cassel was pretty decent, which he was, had a pro-bowl year with Kansas City as I've mentioned. Cassel, unfortunately, suffered a hand injury in 2011 and was never quite the same after that. It's a shame, too, because he probably would have ended up having a pretty nice career.
PLAYOFF STATS DON'T MATTER (THEY SAY):
One of my favorite things for Brady's detractors to point out is the fact that, seven Lombardi trophies and ten big game appearances aside, Brady is not the best in every single possible statistical category if you only include the regular season.
Okay, let's look at that:
Passing Yards: 2nd
Passing Completions: 2nd
Passing Touchdowns: 1st
QB Rating: 7th
Passing Yards Per Game: 9th
Completion Percentage: 19th
Another thing is that, if Drew Brees retires, Brady will at least get to temporarily enjoy being #1 (barring injury) in yards and completions soon enough.
Here's a stat:
Super Bowl Rings: 7
None of this regular season crap matters. Brady doesn't have to be #1 in every possible statistical category to be unarguably the greatest of all-time. He's won seven Super Bowls.
More than that, these detractors have to ignore playoff stats. Why would that be? Well, the answer to that is this: When you win seven Super Bowls and appear in ten, you simply got to appear in more playoff games than other guys do.
Why do you appear in playoff games?
Because you're on a good team that, in the case of Tom Brady, Brady went a long way towards making good. We're not going to include Playoff stats due to Brady's unfair advantage since he's helped his teams get into the playoffs (and championships) so many times? Really? You're actually going to hang your hat on regular season stats?
Okay, so let's look at some of the names on the stats that Brady probably won't touch.
A few guys with a better career passer rating than Brady are Kirk Cousins, Russell Wilson and DeShaun Watson...I can pretty confidently say nobody's going to make an argument for those guys being the greatest of all-time anytime in the future.
That leaves Aaron Rodgers, Drew Brees and Patrick Mahomes. Aaron Rodgers has one Super Bowl ring and he's not catching up to Brady...it's hard to say (if we're even basing everything on statistics) that Rodgers will catch Brady in other statistical categories. Forget about Drew Brees, Brady's got the rings and beats him in other categories.
Patrick Mahomes? I'm not saying that Patrick Mahomes is not going to potentially become the greatest of all-time, but we're a looooong way from having that conversation with a straight face. I'm saying that, right now, Tom Brady is the greatest NFL Quarterback of all-time.
In purely statistical terms, (when limited to regular season) there are a few other players for whom you can make the case. That doesn't matter. Seven rings.
BRADY HAS ALWAYS PLAYED FOR GOOD TEAMS:
Ummm….okay?
Yes, Brady has generally played for very good teams. Brady is one of the reasons why his teams have been very good, not the only reason, but one of them.
If you play for good teams, then you are more likely to succeed.
Can someone explain to me how this is an argument?
...BUT NOT THE GREATEST PROFESSIONAL ATHLETE OF ALL-TIME:
I want everyone to know that I have done an exhaustive and comprehensive analysis of this subject and have come to this conclusion:
Basketball and football are different sports.
Football and tennis are different sports.
Football and golf are different sports.
Even football and hockey, once thought to be the same sport for a very long time, are also different sports.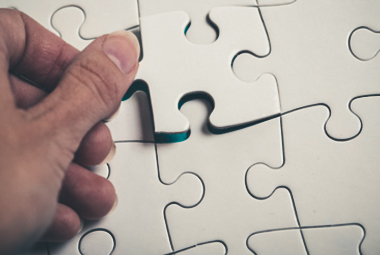 Stats don't matter. Championship counts don't matter. They are different sports. My guess is that Tom Brady would absolutely never (based on his physical skill set) even ride the bench in the NBA.
I also doubt that Michael Jordan would successfully have become an NFL Quarterback, although, I'll admit it seems more likely than Tom Brady as an NBA star.
CONCLUSION
"Greatness," is a subjective term, but it typically refers to the quality of a particular person or thing is his/her/its totality. The totality, when deciding whether or not a player is great, would include accomplishments outside of the statistics, and to the extent that it includes statistics, would also include playoff statistics.
If you're going to argue that an NFL player is the, "Greatest of All-Time," then the player with the best totality of accomplishments is easily Tom Brady. It is not close.
The only argument that can be made to the contrary of Tom Brady being the greatest of all-time is that there is not, or should not be, any such thing as, "Greatest NFL Player of All-Time." Any argument that advocates for a different NFL player to be the GOAT, as opposed to Brady, is farcical.
Posted by
Mission146