Introduction
On Tuesday, January 4th, 2022 the Tennessee Titans have announced that their superstar veteran running back, Derrick Henry, has been officially designated to return to practice on Wednesday, January 5th, 2022. Henry was taken off of the National Football League's injured reserve list, and his recent designation now opens a 21 – day window to be officially added to the Tennessee Titans' 53 – man roster.
After Derrick did some light jogging on the grass in cleats last week, he continued on through an additional workout Monday, January 3rd, 2022, and the Tennessee Titans feel he is finally ready to return to practice according to sources. The Tennessee Titans head coach, Mike Vrabel, explained that on Monday the Tennessee Titans are in discussions regarding Henry's possible return to game action in the National Football League and that they would, "Probably make a decision midweek."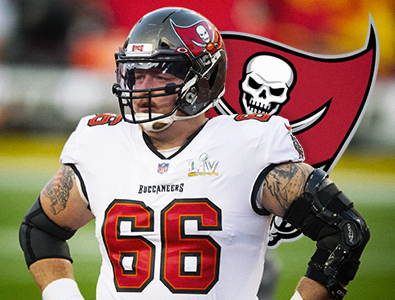 The Injury
Way back in week – 8 of the 2021 – 2022 NFL season, on Monday, November 1st, 2021, the Tennessee Titans stated that their star veteran running back as well as the NFL's rushing leader Henry will have to undergo mid – season surgery on his fractured right foot on the following Tuesday, November 2nd, 2021 in order to repair damages on his foot that Henry endured the previous Sunday during the Tennessee Titans' game against the Indianapolis Colts. The Tennessee Titans ended up winning that highly – competitive contest in overtime versus the Indianapolis Colts with a final score of 34 to 31.
Prior to Henry's foot injury his 937 - rushing yards led the National Football League, and despite Derrick being sidelined for the last 8 – games he still ranks in 6th – place amongst all NFL running backs so far during this 2021 – 2022 NFL regular season which has one week left in it at the moment.
D'Onta Foreman's 497 - rushing yards has been leading the way for the Tennessee Titans ever since Derrick Henry went down in early November of this exciting NFL season. The Tennessee Titans have an overall record of 5 and 3 over the past 8 – games that Henry has been out with his foot injury / surgery.
The Tennessee Titans presently do not have any conclusive plans concerning Henry playing in the upcoming regular season finale versus the Houston Texans, but the Tennessee Titans absolutely expect to have Derrick back with the team and fully healthy prior to the start of the 2021 – 2022 NFL postseason. The AFC South - champion Tennessee Titans have the ability to clinch the number one seed in the AFC conference with a win at Houston against the Texans. The number 1 seed in both the NFC as well as the AFC will get a bye in the first week of the NFL playoffs this year.
Derrick Henry's Football Career Achievements, Honors, & Awards
NFL
NFL Offensive Player of the Year (2020)
First - Team All - Pro (2020)
Second - Team All - Pro (2019)
2 - Time NFL Pro Bowl Selection (2019 and 2020)
2 - Time NFL Rushing Yards Leader (2019 and 2020)
2 - Time NFL Rushing Touchdowns Leader (2019 and 2020)
College
College Football Playoff National Champion (2015)
Heisman Trophy Award Winner (2015)
Maxwell Award Winner (2015)
Doak Walker Award Winner (2015)
Walter Camp Award Winner (2015)
Unanimous All - American (2015)
SEC Offensive Player of the Year (2015)
First - Team All - SEC (2015)
NFL Records
99 - Yard Rushing Touchdown (tied with Tony Dorsett)
Sources:
"Tennessee Titans RB Derrick Henry expected at practice Wednesday", Turron Davenport, espn.com, January 4, 2022.
"Derrick Henry", pro-football-reference.com, January 5, 2022.
Posted by
DavidGreen