Hard Rock Taj Mahal
It was announced just a few weeks ago that the Trump Taj Mahal was sold by owner Carl Icahn to Hard Rock International, owners/operators of several Hard Rock Casino and Hard Rock Cafe locations across the country. I wrote about it more extensively in this article.
The closure of the Trump Taj Mahal reportedly resulted in the elimination of 2,100 jobs, so we can hope that the opening of the Hard Rock (which could be as late as mid-2018) will bring nearly that number of jobs back into the area. Additionally, there will also be some good paying temporary construction jobs as Hard Rock International has announced they will be investing 300 million into the property.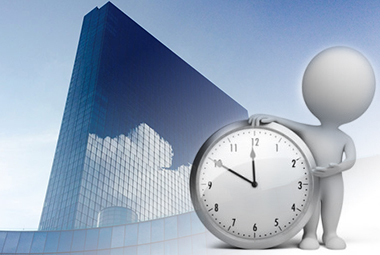 Perhaps ironically, 300 million is the amount of money that Carl Icahn claims to have lost during the time period in which he owned the property. He had also said, back in January, that he would be thrilled to sell the casino for enough to recoup half of his losses, so even though the sale amount has not been announced, it was probably somewhere in the 100-200 million range.
TEN Casino Still Not Open!
The TEN Casino in Atlantic City, formerly the Revel, missed a February 20th partial opening date that had been proposed by Glenn Straub. Straube finds himself (again) butting heads with regulators, state and city officials for a number of reasons.
For one thing, Atlantic City is trying to get Straub to pay his PILOT (payments in lieu of -property- taxes) which requires all of the Atlantic City casinos to collectively pay 120 million per year in payments. Straub argues that his property is not currently functioning as a casino and should be assessed as an empty building, for the time being.
On the state side of things, the State of New Jersey wants Straub to be personally licensed to operate a casino, which would require that Straub reveal the finances of the company that currently owns TEN Casino as well as any other interests he may have. Straub has long maintained that he does not intend to actually run the casino (he wants to lease it out to a third-party operator) and, as such, it is the third-party operator that should get the gambling license, not him. In fact, this is one of the main issues that has prevented Straub from opening thus far.
Straub originally proposed a partial opening on February 20th, during which some eateries and hotel rooms would be opened, but the property would not function as a casino, yet that day came and went with the TEN not opening up. It is difficult to say when the next announced date to open will be, but what is a safe bet is that the day will probably be missed again.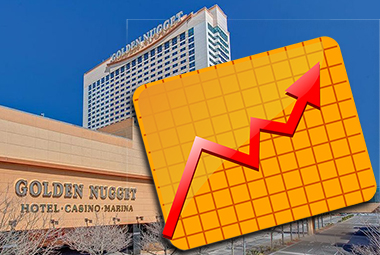 Golden Nugget AC Beats Own Record
For the month of February 2017, the Golden Nugget in Atlantic City garnered 5.175M in online gambling revenues thereby beating its previous record of 4.79M last December. In addition to beating its own records fairly routinely, lately, the Nugget has also led all Atlantic City casinos with an online presence in online gambling revenues for five of the last six months.
Overall, online casino revenues were essentially flat for the city as a whole.
Twin River Grab & Go
According to Captain Gerald McKinney, Marvin Boja had a very simple reason for committing a theft at Twin River Casino in Rhode Island, "He lost a ton of money."
In this case, Mr. Boja didn't do anything outrageous or overly creative in his attempt to, "Recoup," he simply spotted some employees with bagsful of cash loading up the ATM, grabbed one of the bags, and took off.
Hopefully, they'll give the guy as much leniency as possible even though there is no doubt that he'll have to answer for his crime and will almost undoubtedly find himself doing a little bit of time. In any event, it seems to have been a non-violent crime, there is no mention of him being armed, and apparently, he pulled over and gave himself up before it even turned into a high speed chase.
Anyway, in my opinion, it seems as though this incident came about in a moment of panic and desperation given that he lost whatever amount of money he did. I find it hard to believe that anyone would undertake a robbery like that and believe that it had any chance of being successful.
Hand Caught in the Treasure Chest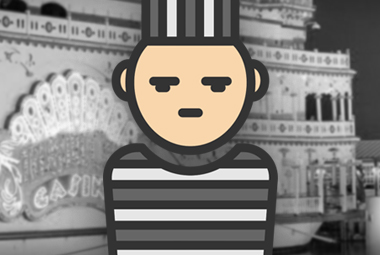 A craps dealer at The Treasure Chest Casino in Louisiana was arrested on site for the theft of approximately $1,500. As with the Twin River Grab & Go, this methodology was also moronically simple, the dealer would simply pay players chips on bets that had not happened.
It wasn't long before the surveillance supervisor (who would later call police) caught on, although, the payments of chips for bets that had not happened had apparently been taking place over the course of about a week, so presumably, the dealer had been getting away with it for a little while.
Don't Dump T-R-U-M-P!
In one of the more hilarious events surrounding the maligned Trump Taj Mahal (at least, prior to its sale to Hard Rock International) the letters of the former sign that spelled out, "T-R-U-M-P," were found for sale on EBay with an opening offer of $5,000 and bidding all the way up to $7,500 until EBay cancelled the sale.
Eastern Sign Tech LLC was the company tasked with removing the signs around the property, and they went to court in order to block the EBay sale and demand the return of the signs.
Apparently, two men operating a business called RUMP (Recycling of Urban Materials for Profit, you can't make this up!) ran into the workers tasked with removing the letters and, at that point, offered the workers the lofty sum of $250 for them. The owners of RUMP claim that the offer was accepted and, as far as they were concerned, they came into rightful ownership of the sign.
Either way, those wanting to purchase the signs from EBay are going to have to wait and see if they come back up when it is decided if Eastern Sign Tech or RUMP are the owners. Potential bidders had better hope for RUMP as Eastern Sign Tech (in court) claims to value the individual letters at $100,000 apiece.
Playing the Dogs?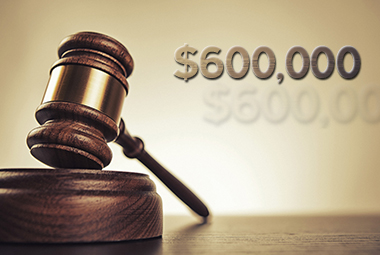 The Executive Director of a New York animal shelter has been charged with the theft of some $600,000 in order to cover for his gambling addiction. Paul Morgan of Salina, New York, has been sentenced to four-twelve years in prison for his bilking of a non-profit agency he had worked for for several years.
The judge was not so sure that gambling addiction was Morgan's primary motivator and found that his contrition may have been a put on. Morgan's theft from the non-profit resulted in reduced treatment standards for countless animals including the euthanasias of untold numbers of animals that might otherwise have not needed to die. The judge did not necessarily believe that Morgan's actions stemmed from a gambling addiction.
Two other female employees stole $249,000 and $62,000, respectively, with the former having been in a romantic relationship with Morgan during the time of the thefts. Like well-trained dogs, they rolled over on Morgan and will face significantly lighter sentencing as a result.
Five to a Pat 18 For Johnson
For those of you who remember, I put in a News & Notes a story of Kerry Johnson, a West Virginia man who was gambling at the Blackjack Table in Mardi Gras Casino, held his seat with a chip, robbed a bank, returned, and gambled some more. Mr. Johnson was found asleep on his sofa by police and surrendered himself without incident, some of the money stolen from the bank still lay under him as he slept.
He pled guilty a couple of months ago and has been sentenced to five to eighteen years just a few days ago.
Crossing Kansas?
If you're crossing Kansas anytime in April, make sure to stop in at the Kansas Crossing located in Pittsburg, Kansas. The 80 million dollar casino and hotel will be doing a soft opening on March 31st and will be open all the way until its official Grand Opening day of April 8th.
The casino is said to be opening with a total of roughly 625 slot machines and sixteen table games as well as the casino's restaurant and bar will be open for business. The Kansas Crossing Casino is reported to have created as many as 400 jobs in the area, which as of 2010, had a population of 20,233 (Pittsburg only, not the entire area) according to the census.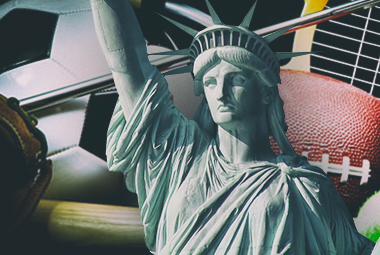 Dear States, Do You Like Money?
According to CalvinAyre.com.
In the first five months of being open for legalized and regulated DFS action, the State of New York has pulled in nearly three million dollars in revenues in the forms of taxes levied against the DFS operators. Furthermore, that was just based on current operators, whereas other operators are licensed and could operate there as well as the potential for future licensees.
Why does New York not have legalized online casino gambling yet? I have no idea. One would think that they could tell from these returns that there are serious revenues to be garnered by legalizing, regulating and, most importantly, taxing online casinos in the state, but that has not yet been done.
These returns in the State of New York should be a signal to all of the other states throughout the country to legalize online casinos gambling and Daily Fantasy Sports, and do it now, because every day that tax revenue is not being collected via those outlets is a day that the state simply doesn't pull in as much money as it otherwise could.
Ivey to Go Before U.K. Supreme Court
In a case that may have an impact on a potential appeal against New Jersey's Borgata, Phil Ivey has received permission to appeal before the Supreme Court in the United Kingdom.
In August of 2012, Ivey won 7.8 million pounds playing Baccarat at Crockfords Club in London, but the casino refused to pay out asserting that he had cheated. Over the past years since then, Ivey has sued the casino in order to force them to pay out his winnings, lost, appealed that decision, lost and has now been granted leave to appeal to the United Kingdom's Supreme Court.
When Ivey's case is heard in the Supreme Court, essentially three things can happen: The Supreme Court could reverse the findings of the original court completely (Ivey wins), the Court could remand the case to the lower court for further proceedings (Ivey neither wins nor loses, yet) or the Court could decide that the original court was correct in its findings as well as the findings of the appeals court (which essentially found the original court correct.)
Atlantic City February 2017 Revenues
Atlantic City lost a little bit of steam in February 2017 compared to January of 2017 and December of 2016, both months in which they enjoyed an overall gain compared to the same month of the previous year. While Atlantic City casinos did enjoy improved overall revenue streams (including internet gambling) of $205,364,455 compared to $204,717,179 (+0.316181%) that was driven entirely by online gambling revenues of $18,722,090 compared to $14,749,620 (+26.932694%) compared to live casino win of $186,642,365 compared to $189,967,559 (-1.75%).
Overall, one might consider these gains somewhat flat, but, "Flat," is still not what the Atlantic City market wants to see after a very promising December and January.
The answer for all of this is probably simpler than one might think, however, there were simply 29 days in February of last year compared to February of this year. If we look at that live casi no revenue for this year and divide it by 28 days, then you arrive at $6,665,799 (approximately) in revenue per day with respect to live casino win, and of course, the difference between February of last year and February of this year is less than that. In other words, on a per day basis, Atlantic City actually performed better in February of 2017 compared to February of 2016.
In fact, the real standouts for this February are the usual suspects of Golden Nugget $16,418,294 v. $15,633,929 (+5.017%) Resorts $15,110,214 v. $12,448,487 (+21.382%) and, continuing to benefit from the business brought to them via the closed Trump Taj Mahal, the Tropicana coming in with $28,275,247 v. $22,067,012 (+28.134%) and leading in the revenue gains for live casino win for the month.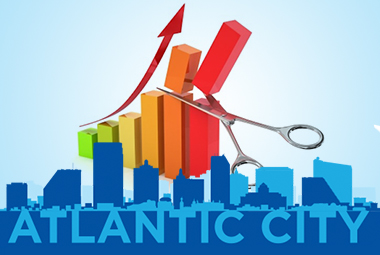 Of course, the Trump Taj Mahal pulled in $12,099,685 last year, so Tropicana would be up to $40,374,932 (+82.965%) had it been able to pull that revenue dollar-for-dollar, but essentially diverting 51.31% of that revenue over still isn't bad and outperforms what they had been doing.
In pure dollars and cents, the redundant Bally's Casino $16,314,486 v. $17,121,796 led the charge in pulling down live casino win compared to the same month last year with Borgata coming in second by being down over four million dollars in live casino win.
In the meantime, as mentioned earlier, Golden Nugget set records for online casino win of $5,175,795 smashing its own previous record, and enjoying online casino win in excess of two million more than February of last year! Interestingly enough, that wasn't even the greatest percentage increase for the month compared to last year as that was enjoyed by Resorts $3,052,115 v. $1,318,338 (+131.51%) while Borgata's online arm was, strangely, the only online casino to garner fewer revenues than the year before.
That's actually kind of ironic given the online social casino, MyVegas, operated and affiliated with MGM properties who have recently fully taken control of the Borgata casino after buying out Boyd's share.
One should not read anything into these February numbers as live casino win was down less than the daily average for February 2016 or February 2017 and February of 2016 had the benefit of having one more day. In fact, had February of 2017 also had 29 days, the percentage uptick in revenue (all else being equal) would have been about the same as the downtick for live casino revenues for this February as compared to last year.
For the time being, what remains apparent is that the live casino revenues for Atlantic City are basically somewhere between holding steady and growing very slightly. The trend the last few months would tend towards, "Growing slightly," but I think it is important to see a few months more worth of data (especially data from the much busier Summer season) before making that conclusion.
In the meantime, the residents of New Jersey (and visitors to the state) seem to be increasingly open to the prospect of gambling online which is evident by the rapid increases on a month-over-month and year-over-year basis to that segment of the gaming industry.
It should be pretty evident by now that the other states would do well to legalize, license and regulate online gambling providers so that they can also enjoy the revenues brought in by that segment of gambling. Given the fact that the state is holding steady or slightly improving in live casino win, it is pretty clear that the online segment is not simply pulling revenues that would otherwise be simply garnered in the live casinos. While that may be occurring to some extent, the overall revenue growths in the casino industry would indicate that there is room for both.
That should also be combined with the fact that New Jersey requires its land casino companies to own or operate any online casinos that would be licensed in the State of New Jersey, which means that other states with physical casinos (such as Pennsylvania, who may actually be passing such a measure soon) could also implement similar measures thereby only dealing with companies that they already deal with. It's also possible, should the states decide, to have reciprocity that might allow current online operators (such as Golden Nugget) in Atlantic City access to other states if those states legalize online gambling. While that may seem pointless, it would actually make sense for Internet poker operations as it would result in a greater player market for all operators and more potential games/tables at all times.
In addition, such reciprocity might not even be needed for certain Jersey casinos (such as Caesars Interactive) who already have a casino in Pennsylvania (Harrah's Chester) and Resorts who already has Mohegan Sun Poconos.
The only real question pertaining to the long-term health of the Atlantic City casinos is when Hard Rock Casino AC is going to open (purportedly the middle of next year) as well as when the former Revel, apparently to be known as TEN Casino will open. (Who the Hell knows?)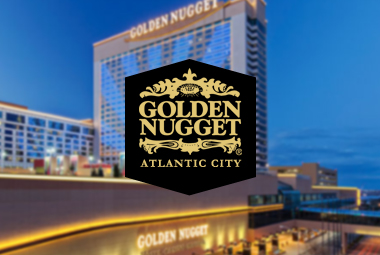 While the revenues for Atlantic City are steady if not slightly improving, there is almost undoubtedly not enough to go around to comfortably sustain another casino (or even two) without one or more existing operators losing money and eventually being forced out of business. It took the closure of the Trump Taj Mahal last year to finally steady the market and only now does it appear that all existing casino operators can be viable in the long-term. And, even with that, Bally's AC remains a completely redundant casino.
The Golden Nugget AC...Sold?
Okay, that was cheap. For those of you who don't know, The Atlantic Club originally opened as the Golden Nugget Atlantic City.
And, R&R Development Group LLC has now purchased the former casino in the hopes of turning it into a huge indoor water park to serve as an attraction for kids while the parents are off in the remaining Atlantic City casinos gambling. TJM Properties Inc. of Clearwater, Florida was the former owner of Atlantic Club and was excited to get this offer from R&R.
The City of Atlantic City should also be excited by this proposition as this would be exactly the sort of non-gambling attraction that could potentially restore Atlantic City to its former glory and bring it back to its prior years when (besides the ocean and amusement park) there were gambling and non-gambling activities alike.
For my part, I'm, just glad to see someone attempt to do something with the old Atlantic Club.
Posted by
Mission146