Weak Revenue Month for Vegas
According to the most recent Nevada Gaming Control Board Report, available in pdf format here:
http://gaming.nv.gov/modules/showdocument.aspx?documentid=11183
Revenues for the State of Nevada were down just over 2% for the month of April as compared to last year. While revenues for the Strip were down more or less in accordance with the rest of the state, Downtown took a major blow off 12.6% compared to April of last year. It is highly doubtful that the fact that Las Vegas Club is not currently operating had much of an impact on revenues, but that still leads one to ask: Why is Downtown Las Vegas not the destination for gambling this April that it was last April?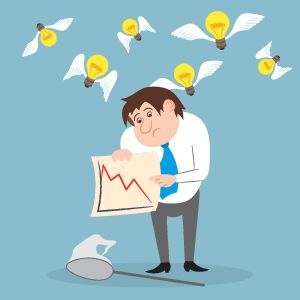 Downtown Las Vegas is an interesting area because it relies on both tourist revenue as well as local revenues, so is it possible that a recent spike in unemployment in Las Vegas has had an impact? According to this source:
https://ycharts.com/indicators/las_vegas_nv_unemployment_rate
The unemployment rate in Las Vegas as of the period ending 3/31/2016 is up a full half of a percent compared to the same period last year. However, even with that being the case, the current 6.2% unemployment rate is still the second-lowest that Las Vegas has seen in the last two years, so it is unlikely that is the problem. Derek and Greg Stevens have purchased the Glitter Gulch strip club as well as Mermaids and La Bayou, but none of those entities have actually closed yet. In fact, June 27th is the date that has been announced for Mermaids and La Bayou to close. As a result, if nothing else, people waxing nostalgic should be visiting those casinos more. Why Downtown revenues are down so much for this month compared to April of last year is a mystery to me, May even started on a Sunday, so April had the fortune of ending on a weekend.
...But, Parking Fees Will Go Up (From Zero)
While the Gambling Revenues are recently down for the Strip, parking revenues are all but guaranteed to go up, here is a sample of some of the pay-to-park procedures that are going to be effecting most MGM branded casinos, this one from the MGM Grand:
https://www.mgmgrand.com/en/amenities/parking.html
Fortunately, parking for State of Nevada residents is going to remain free until 12/29/2016, probably just to give them a chance to adjust. Furthermore, since many of these people are going to be driving within the State, these new parking fees might otherwise take them completely by surprise as opposed to out-of-state travellers who are more likely to have researched this sort of thing and will know, in advance, to expect parking fees.
Furthermore, parking will remain free for certain tiers of MLife Rewards Members which is something I predicted in an earlier Article that I wrote when this decision was made. It is a simple decision to do that, really: Essentially what you are doing is taking something that would otherwise be instantly detrimental to everyone, (having to pay for parking) but now you are turning it into a player's club, 'Perk,' by giving people something that they already were entitled to (free parking) just a few short months prior. That would be like a grocery store that had a policy of doubling coupons up to $0.99 cancelling that policy unless you have a shopper's card and can be shown to have spent $xxx in that grocery store over the last year. Actually, I had better just stop with that idea right now before the grocery stores start implementing it.
Essentially, you are making it look like a favor to give people something that they already had.
In the meantime, if you do not have an MLife Rewards card at all, or otherwise do not have one of a high enough tier, the first hour of parking is going to be free (at least, so far) 1-4 hours will be $7 and 4-24 hours will cost $10 with a charge of $10 for each additional day.
From what I can tell, merely being a registered guest of the hotel is also insufficient to escape the parking fees, however, paying the parking fee at any one property will enable a person to get access to all of the other properties up until 11:59p.m. on the day upon which they are checking out.
At least the process seems to be fairly simple for those entitled to free parking: Residents of the State of Nevada (or those holding an applicable MLife Card) simply need to scan their card or driver's license on the way in and out in order to take advantage of the Free Parking...here's to hoping that everything scans properly and nothing gets backed up!
Still Trump, but in Icahn's Hands
Carl Icahn is promising to reinvigorate the Trump Taj Mahal Casino, but he will not be starting with a name or brand change, and why not? It couldn't hurt to have the name of who could theoretically become the nation's next President on the front of your casino, after all. Icahn now has full control of the recently struggling Trump Taj Mahal and will now be run by the same entity that runs the Tropicana Casino, which is also owned by Icahn.
While Icahn will not be making the full investment that he had initially promised while the casino was languishing in Chapter 11 Bankruptcy Court, he will invest several million dollars in much needed improvements that will at least serve to make the casino less dumpy on the face of things. These improvements include fundamentals such as new slot machines and restoring lights that have been off for the last several years presumably to save money for this long-suffering establishment. Icahn may make further investments at a later time, but in addition to expanding casino operations in many of the states that surround or are near New Jersey, including casinos slated to open in Massachusetts over the next few years, it is also possible that Legislation will enable two new casinos to open in Northern New Jersey. Furthermore, the casino might encounter additional competition if Glenn Straub is successful in fully reopening the property once known as the Revel Casino.
In effect, Atlantic City would essentially return to the level of competition that forced the closure of multiple casinos just two years ago with one of those casinos very nearly being the Trump Taj Mahal. Carl Icahn seems to be taking the position of keeping the establishment somewhat viable while waiting to see if there is going to be too much surrounding competition for the casino to ultimately survive.
At the time of its opening, the Taj Mahal was the most expensive casino ever built, but has since fallen from those lofty heights and has languished for the last few years barely staying open. Fortunately, given the recent investments by Icahn (even though they are not as much as he initially promised) it looks like the Taj Mahal will be viable for at least the next couple of years, which definitely has the employees breathing a sigh of relief.
CG Technology Complaint
The Nevada Gaming Control Board, about two weeks ago, filed a complaint against CG Technology alleging that they not only short changed bettors on payments of winning bets by about $700,000 affecting 20,000 bets (and an unknown number of individual bettors) over the past four years. In addition to these allegations, not only did CG Technologies initially attempt to block the investigation of the Gaming Control Board, but also continued to pay out short when they had led the Gaming Control Board to believe that the issue had been fixed.
The Complaint seeks judgments of $100,000 for each of the six counts, which, in my opinion, would have CG Technology getting off entirely too easy. It would be one thing if CG was never aware of any of the software glitches that were resulting in these underpayments, which they have a fundamental responsibility to ensure are correct anyway, but the issue is made even worse by CG's repeated attempts to block the investigations and mislead the Nevada Gaming Control Board.
For those of you who would prefer to avoid CG Technology Sports Books in the future, they can be found at the Cosmopolitan, Tropicana, Silverton, Venetian, Hard Rock, The Palms and M Casino. However, the casinos themselves are not implicated of any wrongdoing whatsoever, so that is something to keep in mind if you are not looking to bet sports. I am absolutely NOT suggesting that these casinos should be avoided, but my personal opinion is that I would avoid a sports book that knew they were short changing players but only sought out to make it right with those players who complained.
This is not the first time CG Technology has been in hot water, back in 2014 it was fined 5.5 million dollars due to its lack of supervision with respect to former sports book supervisor Mike Colbert who was involved in an illegal national betting ring. While I do think that sports wagering should be legal in all fifty, and fully support the right of all people to bet on sports (obviously, aside from those actually participating in the sport or otherwise trying to rig the outcome) the law is the law and higher-level employees must be monitored at all times to ensure that they, and, by extension, the company, are full compliant and abiding.
$10,000 Free Shot
How creative are you feeling?
If you think that you are capable of coming up with a good name for the former Revel Casino, then you have until June 15th to submit it and the winner will receive $10,000. Originally, Straub planned to rebrand as Polo North, but unfortunately, the moniker hasn't stuck. I'm personally going to jump in with my suggestion of, "The Golden Goose Casino," and I have a few logo ideas as well, so if anyone uses that, then they stole it from me if that's the winner!
Do you have any suggestions for the name? Post them in the comments, after you send them in!
I have found that Straub has asked for his E-Mail to be removed from a different site that also reported on this story, however, not on the site in which Amy S. Rosenberg originally reported on it, therefore, I will link you to the Philly./com Article from which (as of the time of this writing) you can get the E-Mail for Glenn Straub:
http://www.philly.com/philly/blogs/downashore/Augmented-reality-for-Revel-but-.html
In honor of Prince, I have also suggested, 'The Casino Formerly Known as Revel.' Remember, before you post your suggestions here, you should send the E-Mail to Glenn Straub that way nobody takes what would otherwise be your winning suggestion!
Hell, if I win the competition, I might even be able to afford spending one or two nights there!
Two Men Involved in Casino Robbery Arrested
I am assuming MickeyCrimm wasn't around or there would have been swift justice dealt to Thomas Earl Dempsey and Nick West who have been arrested in connection with a casino robbery that occurred at Deano's Casino early Friday morning. The two men are alleged to have robbed the casino at gunpoint and then to have taken a family hostage while the family were nearby getting gas and had initially contacted the police to report the robbery.
In what will be the scariest thing to ever happen to the family involved of Washington, at least I hope it will be the scariest thing to happen to them, the two men pulled open the doors to the SUV stopping once to let one of the children out and then another time to let the other child and the grandmother out. After that, while fleeing police, the two suspects allegedly began firing at patrol cars before finally pulling the SUV to a stop and fleeing the scene on foot while leaving the parents (other than psychologically) unharmed. Fortunately, these two men are the only ones allegedly involved with the robbery, and as a result, no suspects are currently at-large.
Another Reason to Watch The Employees
Once again, while casinos are primarily concerned with looking out for Advantage Players and Blackjack Card Counters (even ones who are essentially low-stakes guys) another casino employee has been charged (and pleaded not guilty) to a casino theft spanning several months.
According to the Indictment:
http://www.indianz.com/IndianGaming/2016/04/22/11313512329.pdf
Mark Hannan was employed as a cage cashier at the Native Star Casino owned and operated by the Winnebago Indian Tribe of Nebraska stole approximately $15,000 from the casino over a period of three-and-a-half months.
It is incomprehensible to me how the verification processes in the casino are so lacking that an employee would be able to pilfer any amount of money over such an extended period of time. Hopefully, more details of exactly how this was allegedly accomplished will come to light in the event that this matter ultimately goes to trial if Hannan does not opt to change his plea.
Last Chance in Ohio
For those of you who like movies, this might be the last chance (over the next few days) to visit one of a few locations in Ohio that are associated with movies. While it is possible that there will continue to be something good playing next month, from everything I have heard, the little that remains of this month is it, so I would suggest getting out there if you haven't been there before.
NetEnt to Enter the Romanian Market
In an intelligent move by Romania, NetEnt has been licensed to have Class II Online Gambling in the country which includes the production and distribution of software as well as the ability to operate gaming sites. For those of you unfamiliar with the name, NetEnt is one of the few Online Gambling Software Companies operating in an expressly legal way in the United States within the three states that offer Online Gambling. NetEnt has made it a priority and major part of their long-term business strategy to get into as many markets as possible, and Romania will be just another feather in their cap.
NetEnt is also mentioned in another recent Article of mine (in a limited way) as their software had been pirated by a number of rogue casinos that have been found out and added to the Blacklist at WizardofOdds.com as well as LatestCasinoBonuses.com. In that Article, I discussed how one can make sure that the software is actually being provided by the entity purported to have licensed its use, and that is important, because NetEnt is a provider of legitimately good casino software and casinos offering NetEnt games should be highly desired.
For Romania, the ability to now tax the gross winnings derived from its Online Casino operators stand to result in the country garnering approximately 100 million dollars in new tax revenues each year by way of taxing operators on the gross losses of customers deriving from Romania. I cannot stress enough how intelligent of a decision this is by that country because, much like the United States, individuals who are prohibited from gambling online are likely going to do it anyway, so it is up to whatever jurisdiction (be it a country or a state) to either derive tax revenues from such activities or to fail to derive such revenues. In this particular instance, Romania made the right choice...maybe a few more U.S. States will follow suit.
Like I have said a million times, for an actual Governmental entity under whose purview the player actually falls to license and regulate Online Casinos is a good thing for the player, in many respects. Much like with Land-Based casinos that are regulated by a Gaming Control Board of the State in question, there are going to protections in place that are meant to ensure that the player is getting a fair gamble. There is no reason for this to be any different when it comes to Online Casinos.
Resorts World Las Vegas Now Official
In a little bit of, 'Dotting the T's and Crossing the I's,' the Nevada Gaming Commission has officially granted the necessary regulatory approval in order for Malaysian Genting to begin construction on the Resorts World. Of course, such granting will neither speed up nor slow down the timetable for which the casino will be opened (early 2019) as primary construction was never anticipated to begin until the last quarter of this year, and that plan remains unchanged.
For those who may not be aware, Resorts World Las Vegas is going to be built in the location of the former Stardust Resort and Casino which was once owned by Boyd Gaming, who have been on a buying spree themselves lately. In March of 2007, Boyd Gaming imploded the Stardust Resort and Casino and construction began on a project that was known as Echelon Place. Unfortunately, given the recession and corresponding downturn in gambling revenues and room occupancy of 2008, Boyd Gambling quickly abandoned the Echelon Place project and would sell the property site to the Genting Group in 2013.
Genting originally planned to have Resorts World Las Vegas up and running by late 2018, but they are still not far off from their original planned schedule.
In my opinion, the Resorts World Las Vegas will be a welcome addition to the Las Vegas Strip because at least another corporation will have a presence there. I'm actually starting to think of it as the Caesar's and MGM Strip these days as those two entities continue to occupy more and more real estate there as well as having a greater influence on the direction that such things as resort fees and games take. The Resorts World should add some more competition to these casinos because, unlike the SLS, it should stand on equal footing as a major Hotel and Resort Casino and will hopefully use its position in the market as a new casino to incorporate some player-friendly policies and games forcing the other Strip Casinos to follow suit in order to compete.
Alternatively, all Green Chip or less Blackjack might be 6:5 there, too.
Posted by
Mission146