Plaza Promotion!
I have already published a full-length Article about this.
However, I want to extent the greatest of kudos to the Plaza for offering a gusty Promotion this past Monday by which they awarded a Bonus of 28% (in the form of Free Play) on all taxable jackpots (i.e. Any Jackpots of $1200 or more) for Tax Day. As if this Promotion by itself were not good enough, which it is, they did this in conjunction with their $500 Loss Rebate Promotion by which any New Player's Card Member with Royal Rewards who incurs slot losses of $500 (or more) in one day will receive $500 in the form of Free Play over the next two days.
This was one occasion in which the correct strategy had nothing to do with stopping when the player had reached a loss of $500, as the Expectation on any of the positive machines as a result of the other Promotion would have a player down $500 (or more) at some point, but the $500 Loss Rebate would certainly take a little bit of the sting off of a player who did lose on this Promotion. While I will not get into any details, I did do a simulation in which I found that an individual player with an appropriate bankroll would still incur a loss 35% on one of the better (but not the best game) upon which this Promotion could be played.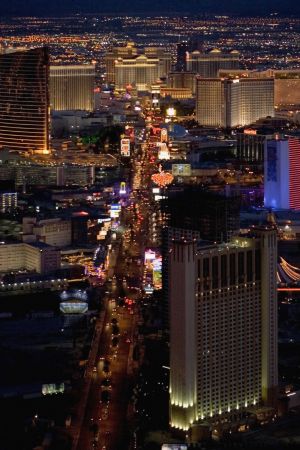 Furthermore, I have it on good authority that, unlike some casinos (such as the now-closed Revel Casino) the Plaza Casino continued this Promotion for the entire day as originally promised. Once again, kudos to The Plaza, all around, for being one of the few casinos out there, who ironically, are not afraid to gamble!
Mermaids, La Bayou, Glitter Gulch, Goodbye
I saw it on this site first.
That Derek and Greg Stevens, owners of The D, Golden Gate and the currently-closed Las Vegas Club casinos (to which they did not retain rights to the name) have purchased the Glitter Gulch, Mermaids and La Bayou which will all be closed on June 27th in preparation for another vast hotel-casino undertaking by the Stevens brothers in conjunction with the aforementioned property formerly known as the Las Vegas Club.
I am just as excited now as I was then to see what will become of the former LVC, but at the same time, I will miss Mermaids and La Bayou. While their Video Poker games were horrendous, both of these casinos offered a few, 'Accumulator Slots,' that were, on occasion, vulturable. Furthermore, both of these casinos offered a myriad of decadent snacks and cocktails of which visitors to Vintage Downtown Vegas frequently availed themselves.
Coin-droppers, too, who can forget those? The Vintage Vegas section of The D, as I have been told, has gotten rid of most or all of its coin-droppers, so who is to say what will become of those that were once found at Mermaids and La Bayou?
Many visitors to Downtown Vegas will also remember, with great fondness, the girls dressed in clown outfits, or other types of outfits, who handed out Mardi Gras beads to all passers-by. One thing I can say about the Brothers Stevens, among many other positive things, is that they do make an effort to keep the feel of, 'Old Vegas,' in the air amongst their Downtown properties, so maybe they will find a way to keep many of the aspects that people loved somehow alive at these two properties.
Either way, I'll end on the same note as I did when they bought LVC, whatever happens, it will be interesting!
Loss Rebates Galore
For those of you who are interested, the $500 Loss Rebate which has been going on at The Plaza a long time now is not the only one to be found in the United States. I'm going to leave the readers here to do their own homework, but the only hint I will give is that it is not in the State of Nevada. I will also say that I know one of the locations that offer this rebate to offer high-limit slot machines, for those of you interested in pursuing the Rebate that way.
Casino Crooks Get Dumber
Here comes another stupid casino theft story, this time out of Kenner, Louisiana (where?) involves a certain Renee Dibble:
http://www.bcdemocrat.com/2016/04/20/la-casino-theft/
Who got nailed for stealing money that was supposed to be going into the ATM Machine s that it was her job to replenish. It takes a thief to think like a thief, which I'm not, but I'm going to try my best and suggest it might be best not to steal from electronic devices that are regularly audited.
That's just a guess.
Dibble cites a gambling addiction as the reason that she attempted to make off with the funds. As far as her method goes, maybe she can cite Politico's ranking of Louisiana as the worst State to live in given that such ranking includes Education as one of the criteria:
http://blogs.theadvocate.com/politicsblog/2016/01/12/louisiana-worst-state-according-to-politico/
Seriously, how did she expect to ever get away with this one?
By the way, while all of you Table Games Managers out there are sweating card-counters with their edges of around 1% overall, perhaps you should be more concerned about your employees, because it seems that is where the largest leakages in your operation are coming from!
Boyd Gets Bigger
It is the time for North Las Vegas visitors/residents to BConnected as Boyd has purchased the Aliante Casino for 380 million dollars. Generally speaking, there aren't many positives that come from a larger casino operator purchasing a smaller one as it eliminates competition, but Boyd has generally been fairly liberal when it comes to Free Play and room offers for those of us who might not be considered High Rollers. Besides that, perhaps the free BConnected shuttle will now also have a stop in North Las Vegas along with its Boulder Highway, Downtown, Strip and Off-Strip stops. FRee transportation can potentially benefit many people, whether or not they be playing in the casino.
Also, unlike some other companies, BConnected tends to have coupons in the ACG and LVA in which the coupons are separated by individual casinos rather than having to use a particular coupon only once at any casino in the group, so for those of you who like doing, 'Coupon runs,' maybe the Aliante can become a stop on next year's list!
Posted by
Mission146