Introduction
Greetings!
It's a new year and time for some new segments of News and Notes. I'm going to try to be a bit more reliable on the duration between each segment of News and Notes this year, but sometimes there is simply more to talk about than other times. Even with that, though, we'll shoot for every two weeks.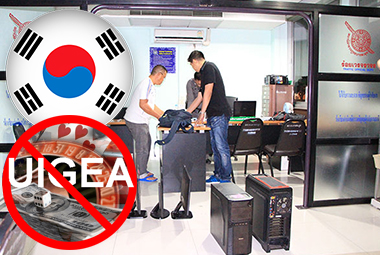 The UIGEA Has Nothing on Korea!
The Unlawful Internet Gambling Enforcement Act is the act responsible for making it a pain in the ass for a citizen of the United States to make a deposit into an online casino, occasionally making it a pain in the ass to withdraw funds and also why several U.S. citizens believe (falsely) that gambling online is illegal pursuant to national law. However, despite what the UIGEA actually does do (or is perceived to do) it has nothing on Korea!
An online gambling ring based out of South Korea was broken up within the last forty-eight hours and four individuals associated with its operation were arrested. While operating an online casino (with exception to states that license their operation) is illegal in the United States, very rarely are any arrests made for any crimes other than bookmaking online. Of course, for whatever reason, the United States Government DOES take illegal sports betting/bookmaking very seriously.
South Korea was likely further incensed by the fact that it was their own countrymen, for the most part, playing on the Internet gambling site that these individuals were illegally operating. The punishment for operating illegal gambling of any kind (online included) is anywhere from three months to three years in jail and a fine of 500-5,000 baht. ($14.12-$141.20 in U.S. Dollars). The gentlemen admitted to being paid 60,000 baht, monthly, to run the site each and for each of the three months that they did it, so they are likely more concerned with the jail time than the fine.
Then, There's the More Direct Approach…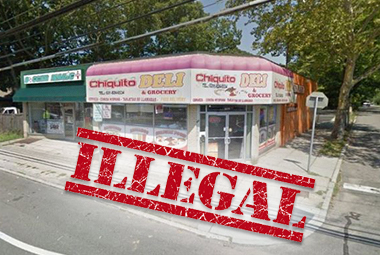 Juan Antonio Susana Carona, the manager of Chiquito Deli in Huntington Station New York has been arrested on charges of operating an illegal gambling enterprise.
According to the report, police confiscated dice, a dice table, joker poker machines, cash and drugs during a raid of the basement of the establishment. Additionally, the police found approximately thirty players down there playing. The news report makes no mention of whether or not any players were arrested.
Possession of a Gambling Device and Promoting Gambling are both Class A Misdemeanors in the State of New York (not to mention the other charges Mr. Carona could be facing) but unlike our friends from South Korea, Mr. Carona could theoretically find himself hurting more in the wallet. In the State of New York, a Class A Misdemeanor can result in a fine of up to $1,000 OR twice the amount of an individual's gain from the illegal activity resulting in the Misdemeanor. The individual could also serve a maximum of one year in jail or three years probation.
The police, the news report says, were tipped to the existence of the gambling as a result of, 'Community Complaints,' somebody always has to spoil the fun!
Convenience Gambling Generates Revenues (Who Would Have Guessed!?)
I have always said that one of the smartest things a state can do from a revenue standpoint is to allow for convenience gambling within its borders, and the State of Illinois decided to do exactly that. It should come as no surprise that the state and its participating municipalities are now reaping the rewards of this allowance to its citizens.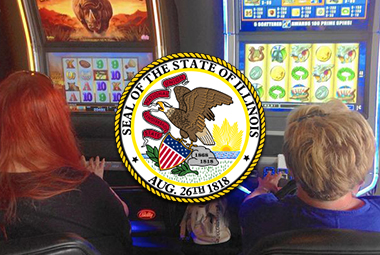 Granted, the game tend to be pretty bad, (compared to table games and video poker available at many casinos) but convenience gambling is there for people who don't want to travel that far and/or who enjoy gambling, but not so much the casino atmosphere. Many more savvy gamblers look down upon such people and perhaps categorize them as, 'Addicts,' but I don't know that your average person playing a little Lion Fish in a parlor is fundamentally unintelligent or addicted to gambling as a matter of necessity. Certainly, some of them are, but not all of them.
The State of Illinois had 2,706 more video gambling terminals in 2016 as compared with 2015 and enjoyed an additional 49 million dollars in revenues to the state as a result of the existence of these machines. The gamblers also lost 1.1 billion last year in the state as compared to 914 million the previous year.
Much like the State of West Virginia, a business open to the public that is licensed to house the terminals is permitted to have up to five terminals within the establishment.
Say what you want about parlors, the people who own them or the people who play at them, but there can be absolutely no question that they are a significant revenue driver for the states in which they are legal.
Montana's Pointless passage of SB25
Correct me if I'm wrong, but can anyone ever point to any instance of the police going after someone for participating in a genuine social fantasy sports game? I'm not referring to Daily Fantasy Sports, here, just your average run-of-the-mill draft players and keep them for the season, make trades, pick up players from waivers fantasy game?
Show of hands?
For some reason, the State of Montana felt it necessary to pass Senate Bill 25 which makes legal the act of, 'Social,' fantasy sports for entries of up to $35 for prizes of non-monetary value and has decided that such a game would not violate their laws against, 'Gambling,' or, 'Gambling activity.'
Wow.
I have no idea what is wrong with a legitimate social game in which the players do, in fact, have a prize pool that consists of the actual cash necessary to enter the contest, as with every other fantasy game played among friends, ever, most of which track their stats openly online...but, apparently, this is a big enough concern in Montana that the Senate felt compelled to act upon it.
The senate also felt it necessary to make clear that the passage of this bill did not explicitly create a path for Daily Fantasy Sports to come into the state. Really? You (as a state) feel the need to make it expressly legal for your citizens to play fantasy sports for non-monetary prizes and you're informing us that you're not anywhere near passing DFS yet. Thanks, I couldn't have figured that one out on my own.
Actually, the Montana law is still far less gambling-friendly (despite the myriad of different legal forms of gambling the state has) compared to other states. For one thing, fantasy sports of any kind and for any amounts would be legal in several states provided that it is a social game amongst friends and that the administrator of the game is not taking any kind of a rake. In other words, in several states, as long as all the entry fees in get paid out, everyone is in the clear.
Maybe there's just not much for the Montana Senate to do up there…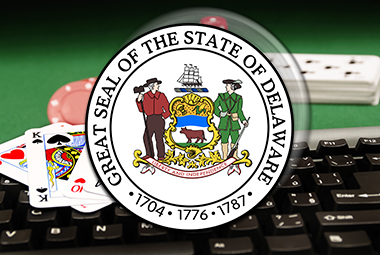 There's No Place Like Home
Speaking of convenience gambling earlier, what could possibly be more convenient than gambling at home? Many of the citizens of Delaware would answer, 'Nothing,' as is evidenced by the increase in net revenue to $2,906,885.
While that may not seem like a large amount, it is more than a million dollars over the amount of net revenue garnered by Internet gambling in the state in 2015 and represents revenue growth in excess of 60%! It also should be mentioned that Delaware is a sparsely populated state, and the Internet Gambling Revenue comes in at a little over three bucks per citizen of the State, including minors.
In any event, congratulations to the State of Delaware who, while they may be experiencing a budget shortfall (still) are at least open to potential sources of revenue that stem from gambling to close the gap.
And...Onto the Supreme Court!
Despite the fact that the SCOTUS had previously refused to hear an appeal from the State of New Jersey with respect to being allowed to offer single game sports betting, the verbiage of a recent bill drafted by the State may have piqued the high court's interest somewhat. It looks as though the Supreme Court may decide to hear a case involving the legality of the State of New Jersey (and, by extension, any other states that would be so inclined) offering sports betting.
As a result of the PAPSA, (Professional and Amateur Sports Protection Act) sports betting was outlawed in most states with exception to sports lotteries in three states as well as the obvious exception of sports betting in the State of Nevada. Ironically, PAPSA did afford states a one year window to avoid being subjected to PAPSA by passing a law (in the state) authorizing sports wagering within one year of PAPSA officially becoming the law. This provision was in the bill based on the assumption that New Jersey (the first state after Nevada to have state-licensed commercial gambling) would want to jump on the sports betting train. Interestingly enough, New Jersey either failed to pass a law within that timeframe or simply didn't care enough to.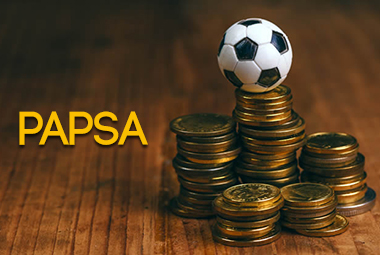 It is pretty clear that New Jersey cares now, and they are determined to argue that the United States Constitution is being violated as the Federal Government is usurping the rights of the State of New Jersey under the Tenth Amendment because the power to decide whether or not sports betting is legal is not held, per the Constitution, by the Federal Government.
New Jersey's argument, of course, would hold water in this respect which is obvious because the Federal Government has clearly afforded the states to have control over all gambling-related laws within their borders, even up to and including Internet gambling provided a state wants to license and regulate online casinos within its borders. In other words, for whatever reason, the Federal Government decided at some point that they had control over sports betting and essentially no other form of gambling. Not only would that make no sense, but there is obviously nothing in the Constitution granting the government such control.
The Supreme Court may reject New Jersey's case, in which event proponents of legalized and regulated sports betting in states outside of Nevada would be back to square one. Alternatively, the Supreme Court could declare PAPSA unconstitutional, which it pretty clearly is for reasons already stated. A third option would theoretically be to approve the plans of the State of New Jersey, but then it would be difficult to determine how that might impact other states if they choose to have legalized sports wagering.
Either way, the bookmakers are doubtlessly salivating at the potential to have access to more markets across the country, not least of all because they know there is a market there given how much money is gambled on sports illegally in this country, anyway. Furthermore, hopefully this can put an end to all of the pointless arrests of bookmakers who are simply giving the betting public what they want, even though the odds that the bettors are getting may not be as good as those at the Vegas sports books.
Let them bet! Let them bet! Let them bet!
Sweeping Gambling Legislation in PA for 2017
Imagine a State Legislature enacting a number of things, now imagine them enacting a number of things all in one bill, now imagine that all of those things enacted by that bill were, on their face, both sensible and sane.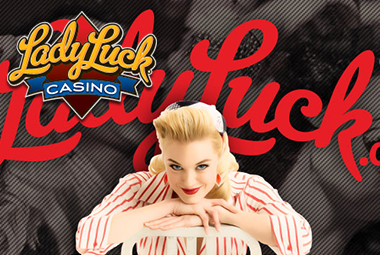 The State of Pennsylvania is about to do the impossible.
The Pennsylvania Senate Committee is working on a comprehensive bill that will address the multitudinous problems and shortcomings of the current gambling-related Legislation on the books in the state. The Senate Committee is looking to accomplish a number of things this year, and here are just a few of them:
A.) Get rid of the need to make a $10 purchase, or alternatively, to be a guest to gain access to one of the state's two resort casinos. (Lady Luck Nemacolin, Valley Forge Casinos and Resort)
-Based on the original law, and the law currently on the books, the casinos at these two resorts are meant to be considered an, 'Amenity,' for guests of the property, so in order to go to the casinos, one must either be a guest of the property, be a guest of a function at the property or spend such an amount on the property that one effectively becomes a, 'Guest.'
The arbitrary amount chosen to fall into the third criteria is $10, so customers looking to cut out the middleman (finding somewhere other than the casino to actually spend $10) can simply purchase a $10 Gift Card at, you guessed it, the casino itself. After purchasing the Gift Card that will likely be used at the very casino at which the person had to purchase it, the individual is then considered a, 'Guest,' of the property and is allowed admission into the casino for a day. That's right, the individual is not technically paying an, 'Entry Fee,' they are making a, 'Purchase,' and becoming a, 'Guest.' Such an important distinction, that.
Anyway, the Pennsylvania Legislature might deal with that minor pain in the ass accordingly by making it no longer necessary for individuals to purchase gift cards that they probably didn't actually want and using them in areas of the casino at which they otherwise probably wouldn't have bought anything.
B.) Passing Online Gambling
-This is a measure that the State of Pennsylvania has been working unsuccessfully at for a while now, though it has often been speculated that they will be one of the next states to legalize and regulate online gambling. It has been speculated that this measure will be pretty similar to the New Jersey model, one in which the casinos that offer the online gambling are also expected to have a physical presence within the state.
-In fact, the verbiage of Pennsylvania's online gambling laws, if they pass, will probably be pretty similar to New Jersey across the board. Furthermore, companies with properties in both states, most notably CET, but also true of Mohegan Sun Poconos/Resorts AC might have the ability to offer the same version of their casino to customers in either of the two states. Not only would this be more convenient for the casino operators, but it would also result in a more efficient player pool for those casinos if they chose to offer online poker on the same platform to customers in either state.
C.) Daily Fantasy Sports
-Pennsylvania is also batting around the idea of regulating Daily Fantasy Sports, and they conveniently have many examples of states after whom to model their laws given several states (even a few states that are otherwise staunchly anti-gambling) have passed DFS regulations. While this may not be quite the priority that attempting to get an online gambling bill passed will be, it is definitely something that could go into the law at the same time, perhaps even have the online gambling laws also apply to DFS via a separate section.
D.) Expanding Gambling
-In addition to the potential for additional commercial casinos, Pennsylvania is also considering legalizing gambling machines in airports as well as, 'Other locations,' which have heretofore not been specified. If they are smart, then they would legalize the existence of, 'Parlors,' similar to those that can be found in states such as Illinois and neighboring West Virginia, as was discussed earlier in this article.
Whether or not these senators gamble themselves or have any personal moral compunctions against gambling, it seems that they understand that the expansion of gambling is an inevitability. As Senator Jay Costa wisely puts it (referring to DFS and online gambling) "I think it's a natural progression of gaming in Pennsylvania, the next logical step," he said. "To some degree, both (iGaming and DFS) are already present, particularly fantasy sports. What we're doing is regulating it."
While it is unusual for a State Senator to be making perfect sense and thinking things through logically, it apparently happens sometimes. If the State of Pennsylvania really wants to increase tax revenues, though, they definitely need to allow for slot parlors.
Michigan on the Sports Bandwagon
New Jersey is not the only state that wants to see sports betting become a matter for the states to handle themselves, Michigan is another example of a state that just wants the ability to take a law impacting only their state into their own hands. House Bill 4060 has been presented with the goal of allowing the casinos in the State of Michigan to offer odds on live sporting events.
Once again, regardless of the decision of the Michigan Legislature with respect to this piece of legislation, PAPSA would have to be either repealed or amended, otherwise, Michigan acting in accordance to its new law allowing for sports betting would immediately run afoul of Federal laws that prohibit any state other than four from allowing any form of sports betting.
Again, the inability of a state to offer sports betting to its citizens is patently ridiculous and, in my opinion, PAPSA is clearly violative of the states' rights granted to them by way of the U.S. Constitution. However, it has been reported that Michigan's bill is very poorly defined, generally non-specific and so it will likely be New Jersey leading the official legal charge to get sports betting legalized (and/or PAPSA overturned) so new states can expand their gambling offerings to include sports betting.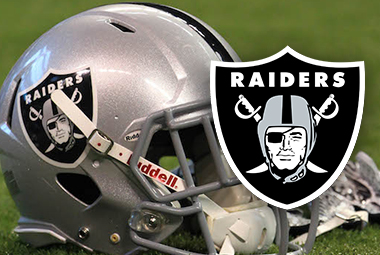 My New Favorite Football Team?
The San Diego Chargers, or, excuse me, the Los Angeles Chargers have decided to relocate to L.A. rather than attempt to come together in a stadium operation with the Oakland Raiders. As a result, the Raiders are free to pursue the possibility of relocating to Las Vegas, and apparently, pursuing that possibility they are!
The NFL has confirmed that the owner of the Oakland Raiders, Mark Davis, has filed the paperwork to move the Raiders to Las Vegas from Oakland. In addition to several other formalities, this will also require a vote by the NFL owners in order for the Raiders to be allowed to make the move, but there is little reason to think the other owners would want to stand in their way. However, the move would require affirmation by three-fourths of the NFL's thirty-two owners, so that could be a bigger hurdle than one would expect.
I still believe that Las Vegas would be a terrific city for an NFL team despite the protestations of some that Las Vegas is much too transient a city to have a, 'Home team.' I don't think that it matters how many people are there to support the home team, I think what really matters is that you have a destination city that is more than capable of handling a throng of visitors during a season that is otherwise (generally) not quite as busy and this will be a boost for Vegas given how many visitors will come to watch their favorite teams in an Away game. Entire vacations are going to be planned around travelling to Las Vegas to support one's favorite team, because LV is a place that many people want to visit anyway. This will provide a tourism boost like no other to a city that already has tourism in spades.
Besides that, it's the Raiders and Las Vegas. Peanut Butter and Jelly. The Strip and crappy Blackjack. Some things just naturally fit together.
Everyone Will Stop Gambling if the Rules Don't Improve!!!
Granted, I wish the title of this entry were true, but alas, it isn't. As if the spread of convenience gambling and the success of several state lotteries hasn't proven the matter enough, Las Vegas (I hope the soon-to-be home of the Raiders) has proven that it doesn't necessarily take the best games that can be found and good values to enjoy positive revenues.
Over the last few years, Las Vegas has seen a good many events that are not friendly for the average gambler. First of all, 6:5 Blackjack has continued to spread and that game hardly deserves to be called Blackjack. There are electronic blackjack games in the boondocks that occasionally have better rules than the 6:5 games some of these Vegas casinos are offering. The players need to play for a certain amount of time (and $$$) at some bars in order to get printed, 'Tickets,' in order to be allowed to have a comp drink. Video Poker paytables are getting worse. Some Strip casinos are charging for parking.
Sands Roulette is played with THREE FRIGGIN' ZEROES!!!
The state of gambling in Las Vegas is certainly not what it was, particularly not for the savvy (though not necessarily AP) player who finds himself running out of playable games convenient to where he/she may want to stay. However, detractors from what the casinos are doing can no longer point to the fact that the Nevada Gaming sector, taken as a whole, is losing money because...well...they no longer are.
The income for the casino gaming sector for 2016 has come in and the result is nearly one billion dollars in income. While that may not sound like a lot, it is definitely an improvement over a loss of 661.8 million dollars in 2015 as well as some worse years (a few of them MUCH worse) immediately after the recession and during the recovery therefrom.
It turns out that some of these casinos may be able to have their proverbial cake and eat it too, if you'll excuse the use of a tired metaphor. If you prefer, it looks like they'll be able to charge for parking and still have a player willing to lose money at the tables and machines there.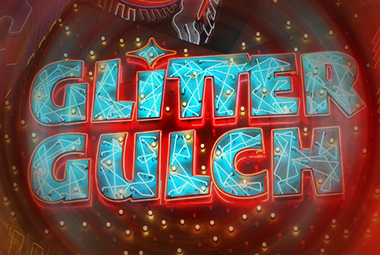 Oh, Wait, Maybe They Will!
While the previous entry does not inspire a ton of hope for the return of decent games, perhaps the piece of news that the resurgence of gambling income in the State of Nevada was led by none other than...wait for it...Downtown Las Vegas!
In addition to all of the improvements that have been done Downtown, including the Fremont Street Experience and the fact that the brothers Stevens are on a two-man buy and renovate spree, (last year, they purchased the Las Vegas Club, Mermaids, Glitter Gulch and La Bayou and are renovating the former areas of all) Downtown Las Vegas is booming and quickly becoming an attraction once again.
Downtown Las Vegas is still, however, a pretty friendly place for the smart and/or value-conscious gambler with extremely affordable rooms, generous comps and good games compared to The Strip. In fact, The Strip's increase in income, on a percentage basis, is downright anemic compared to that of Downtown Las Vegas!
There may be hope yet.
NFL Spanking the Sportsbooks!
The Playoffs have not treated the sportsbooks kindly thus far this year with the public overwhelmingly picking the winning side of the lines in both the WildCard and Divisional rounds of the playoffs. The WildCard weekend saw every favorite covering the spread while the Divisionals essentially saw the favorites covering, unless the public happened to like the dogs that game.
In any event, the sportsbooks have two weeks left with which to turn it around, including the, 'Big Game,' which will probably see more betting just on Props than the games of the entire Playoffs have seen so far.
Peachtree Casino?
Georgia State Senator Brandon Reach is expected to introduce Legislation sometime in the coming days that will authorize the State of Georgia to grant licensure to five commercial casinos as well as one additional horse racing track. In order for the Legislation to pass, it would require ratification of two-thirds of both the Senate and House, and then because it would be a Constitutional Referendum, it would go before the public as a ballot issue.
The public is strongly in favor of the matter with 56% in favor of the casinos compared to 38% opposed with the other 6% either indifferent or undecided. Given the apparent desire of the public to authorize these casinos that would surely drum up such much needed tax revenue for the state, one would think that the Legislature would be chomping at the bit to get this Bill passed but, you know, redneck Legislators.
Governor Nathan Deal is against the bill because...um...reasons, I guess.
Speaker of the House David Ralston apparently doesn't understand the implications of 56% of a state's population wanting to do something, because he had this to say:
"We've got a lot of decisions we have to make. I'm not sure we'll be able to make them all this session. And I'm still not sure that casinos in Georgia are consistent with where we want to be as a state."
Given that 56% of the state's voting population is in favor of having casinos in Georgia, I would be inclined to argue that casinos in Georgia are, in fact, consistent with where the very public that elected Speaker Ralston into office wants to be as a state. Is the opposite true? Is it the case then that, given the 38% of the population who are against casinos, that where Georgia wants to be as a State is wherever that 38% wants to be?
Some Legislators are just not terribly bright. I think I'll be able to accept that one day.
The Revel Casino to Open on February 20th (Don't Make Travel Plans)
For about the eightieth or so time in the last calendar year, Florida developer, West Virginia native, and arguable cuckoo clock Glenn Straub has announced a date for the opening of Revel Casino which will henceforward be named, 'TEN.' Glenn Straub has announced that the casino will open on Presidents Day, February 20th, regardless of whether or not he has a gambling license in place for the establishment.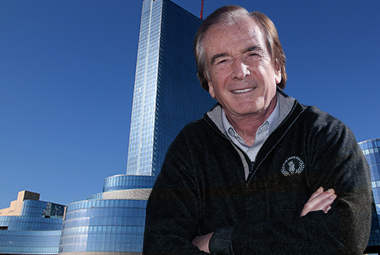 Granted, Straub is not planning to open the actual casino floor to patrons without a license, but he did claim that he is going ahead with opening the hotel, the lobby, the restaurants and the theatres. It's difficult to say why Glenn Straub would want to open TEN without the capability to offer any gambling in the middle of, perhaps, one of the deadest months in Atlantic City, but I am sure that he has his reasons and that, even if he were to tell us, that we would not understand them.
With respect to the fact that TEN is not yet open, there is nothing more than a lot of finger-pointing going on. For the last several months, the city has traded barbs with Straub claiming that he is non-compliant whereas Straub has indicated the city is virtually impossible to do business with and has questioned whether or not the city really wants TEN casino to happen.
Will February 20th be the day? I'd be surprised, but let's hope that the city and Glenn Straub get on the same page in time for the busy season in Atlantic City. Otherwise, that side of the Boardwalk isn't going to be looking too good and Resorts will almost undoubtedly feel the effects of not having anything even approaching a neighboring casino.
TEN Maybe, Taj, Definitely Not
Carl Icahn, owner of Atlantic City's Trump Taj Mahal has moved forward with giving up his gambling license for the property and has no apparent plans to reopen it in any capacity. While it is possible that he may sell the property, he plans to place a deed restriction on it that will prohibit the property from reopening as a casino unless an unspecified fee is paid.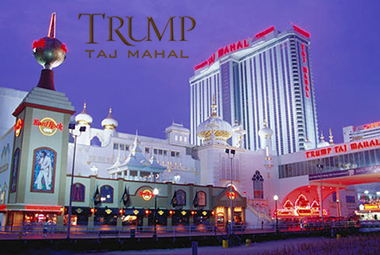 Even if someone were to buy the property, it is difficult to imagine that anyone would opt to pay the deed restriction fee to open it as a casino when it has already failed and, sooner or later, will (probably?) have the former Revel to contend with. I mean, TEN has to open sometime, doesn't it?
'Sex Date,' Gone Wrong?
If there's one thing everyone knows, it's that if you are a guy and a woman in the casino is paying undue attention to you, there's a pretty fair chance that she's not genuinely interested in your personality. It turns out that the same might be true even if it is a guy paying attention to a guy and the two gentlemen are not even in the casino yet.
In a recent case at Harrah's Chicago.
A man from nearby Joliet, Illinois set up a date online with another male and the pair agreed to meet at the Harrah's in Chicago. Long story short, the gentleman from Chicago had lured the Joliet man with the intention of robbing him, but much to the chagrin of the former, the Joliet man didn't have any money on him. Having already made the man strip off all of his clothes, Nahkomie Taylor ordered the man not to call the police. I wouldn't be writing this if Taylor's request had been complied with.
Taylor was later found on Chicago Street and arrested, he had just been released from prison on an armed robbery charge two months prior and was found to have a BB gun and 22 baggies of cocaine.
If there's one thing I don't understand about this story, it is why go to the lengths of meeting someone online, taking the time to converse with them and setting up a date rather than simply robbing a random person? Granted, I obviously don't think it is a good idea to rob anyone, but the notion that, 'Maybe this guy will have some money on him,' doesn't seem like the world's most intelligent endgame to me. Maybe he was hoping that his would-be mark would find himself too embarrassed to contact police.
A Need for Paranoia?
Let's face it: People go to the casino to enjoy themselves and their favorite electronic or table games, but that's not always what ends up happening. Earlier this month, a senior woman and her middle aged son were followed home (an approximately 28 mile ride) and were, 'Violently robbed,' after leaving the Horseshoe casino in Hammond, Indiana.
The pair of robbers, who were wearing masks and hoodies at the time that the mother/son duo were robbed by them, demanded the money they had with them at the casino, so the son handed over slightly more than $600.
The first thing that I thought upon reading this story was, 'Wow, what a small amount of winnings to follow someone home to steal!' However, according to the mother/son, they actually LOST money at the casino and the money that the son handed over was simply what the pair left with.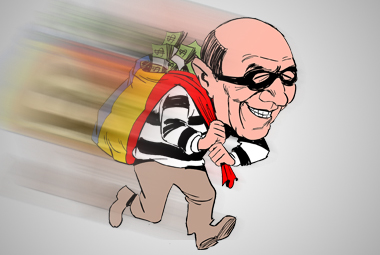 The only thing that someone wanting to play in the casino can do is be careful, and also to try to be extra vigilant of who may be pulling out of the parking lot or garage at the same time. If you ever suspect that you are being followed, do not hesitate to call 911, or alternatively, to drive to a police station immediately to seek assistance. Even if the potential assailants are not caught (or even if it would have turned out that you didn't actually HAVE potential assailants) a quick stop at a police department's parking lot is often all it would take to shake someone following you. Another option may be to stop at some other well-lit public business between the casino and your home if you think you are being followed and to see if the car in question pulls in with you.
Stories like this are one of the reasons that I get so irritated when casinos will occasionally have a, 'Jackpot Cam,' or some similar thing, that broadcasts an image or video of a person winning a jackpot, via CCTV, to all of the patrons of the casino. It's often bad enough for the people around you to see you taking a hand pay, but the entire casino? They now have a big advantage over you which is that they saw you but you did not see them and would, therefore, have no idea who they were or where they are coming from if they decided to try something.
The casino often feels like a secure environment (even though it isn't always) because most of the patrons have cash out that they are playing with, there is security all over the place and it is reasonably well-lit, but remember, as soon as you step out those doors, you're on your own again.
Employee Shooting at The Grand Casino
In Shawnee, Oklahoma a little over a week ago, one casino employee apparently shot another and then himself. The shooting occurred in the Administrative offices of the casino rather than the casino floor and the police were told that no casino patrons were at risk during the shooting.
The motive behind the shooting is not known at this time.
Thanks as always for reading, and I'll catch you on the next News & Notes.
Posted by
Mission146