High Roller Goes Down in Plea Deal
In what will be the final update for this story, Chloe Scordianos has officially decided, through her attorney, to plead guilty to misdemeanor disorderly conduct for her partner-in-crime, Phillip Frank Panzica III going down low on her in the Vegas High Roller:
http://www.reviewjournal.com/crime/plea-woman-caught-video-having-sex-high-roller-delayed
Scordianos had originally decided that, rather than plead guilty to the misdemeanor, she would rather face a felony charge of Committing Sex Acts in Public, and one can only assume that her defense attorney, Chris Rasmussen, finally talked some sense into her. When there is video evidence of the very crime in question, I should imagine that it would be very difficult to gain a favorable ruling in the event that Rasmussen/Scordianos had attempted to face the felony charges.
As noted before, Phillip Frank Panzica III was shot to death in his home city of Houston:
http://thescoopblog.dallasnews.com/2016/03/newfound-fame-factor-killing-of-houston-man-sex-vegas-ferris-wheel.html/
According to the story, Panzica may have bragged to the two guys who killed him about the notoriety he had gained as a result of his brief affair with Scordianos on the High Roller. The Article specifically cites that he had been compensated $4,000 by Inside Edition for appearing on the program. One of the two gunmen, a Bryant Christopher Watts, has already admitted to robbing and shooting Panzica as well as robbing Panzica's girlfriend of the approximately $1,000 she made at her job in an adult entertainment venue.
For my part, I would actually have preferred not to have continued to follow this sordid story. It really was much better when I thought there would be nothing more to it than a couple of idiots getting busted for engaging in sexual acts on the Vegas High Roller after repeated warnings to desist in such conduct.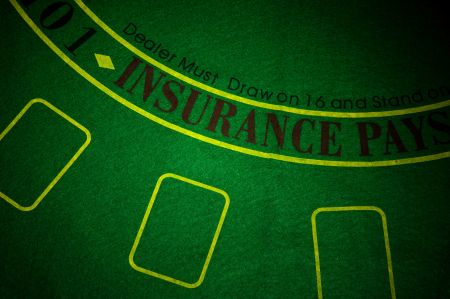 Atlantic City in Balance, but Will it Last?
David McKee's Stiffs and Georges Blog reports that the Atlantic City casinos, taken as a whole, enjoyed an operating profit increase of over 40% last year:
http://dmckee.lvablog.com/?p=18066
Undeniably responsible for these increases is the fact that four Atlantic City casinos shuttered throughout the year of 2014, thereby diverting revenues and players to the remaining eight.
However, there is more than one question that looms in the near future and might threaten the recent stability that Atlantic City may now seem to enjoy. For one thing, there is still a push to open new casinos elsewhere in the State of New Jersey which, one would assume, will pull some of their visitors from the current Atlantic City market. These casinos would be newer and more attractive than most of Atlantic City's current casinos, and for many of Atlantic City's visitors, these casinos would also be closer.
The second, and perhaps more immediate question, is what effect will the opening of the Casino Formerly Known as Revel have on the other Atlantic City casinos? How much of the current Atlantic City gambling market could they hope to acquire?
According to NJ.com:
http://www.nj.com/entertainment/index.ssf/2016/03/revel_casino_reopen_in_june_straub_atlantic_city.html
Owner Glenn Straub is absolutely determined to have 500 rooms, the restaurants, the lounges and a portion of the zipline obstacle course reopened by the Middle of June. He also has his attorney working with the Division of Gaming Enforcement to obtain a gambling license. Even if that is unsuccessful, however, there still exists the possibility that Straub may be able to partner with another casino operator who could become licensed in the State.
It is clear that the Atlantic City resort market enjoyed a period of, 'Right-Sizing,' last year, but how long such stability will continue will remain in question until these developments play themselves out.
Route 66 Shooting Details
You may remember the story of the Route 66 Casino shooting in which officer Peter Tanzilli was injured and Mario Sandoval was killed; a Federal search warrant has uncovered evidence that Tanzilli approached the allegedly stolen silver Lexus and confronted Sandoval and an as yet unidentified accomplice.
Apparently, the accomplice ran and Tanzilli took Sandoval to the ground, as Tanzilli was attempting to apprehend Sandoval, Sandoval managed to roll and pull out a firearm which he used to shoot Tanzilli in the pelvis. Falling off of him, Tanzilli was fortunate enough to be able to return fire, which killed Sandoval. Furthermore, the Silver Lexus in question has also been searched by authority of the warrant and seven cell phones, two glass pipes, a scale, a gun case and a bullet were found in the vehicle.
Short of the second suspect being identified and captured, which while possible is looking decreasingly likely, that appears to be the end of this story for the time being.
Bet Your Car?
KCTV5 reports that a car was stolen in possibly the most ridiculous way possible from the garage in Harrah's North Kansas City when a valet handed the wrong guy the keys. The valet apparently handed the keys of the $70,000 custom Audi A7 to a man claiming to be the son-in-law of John Lopez. Lopez also claims that the staff of Harrah's was indignant on the Friday that the incident occurred refusing to even apologize for the actions of the valet attendant, a manager contacted Lopez on Monday (!) and in Lopez's own words, "They apologized to me today, which is a start because they didn't Friday. They pretty much just shooed me away like it was my fault my car was stolen or given away for that matter."
That seems like a pretty good case for using self-parking to me! When the best possible result of using the valet is nothing more or less than your car being returned to you in the same condition you left it, and the worst-case scenario is your car getting stolen, I think I will just as soon keep my keys in my own pocket...thank you very much.
Posted by
Mission146