Former Police Chief Convicted in my Neck of the Meadows
Former Chief of Police for Cecil Township, which has a billboard proclaiming itself, 'The best place in PA to raise a family,' John Pushak was convicted of theft, failure to make a required disposition of funds and misapplication of entrusted property. The conviction stems from using a total of approximately $10,000 in funds earmarked for drug enforcement to gamble at the Meadows Casino.
The events occurred over a period of about four years and involved making ATM withdrawals of the funds to gamble at Meadows Casino on various occasions. Sentencing is scheduled for August 29th and that is something I will be remembering to take a look at. It's possible that the former police chief may receive some degree of leniency because, by the time he resigned from his post, he had repaid all of the money to the fund. Either way, I should suspect that it is likely that he will spend a significant portion of the remainder of his life in prison, especially if any of these charges come with mandatory minimum sentencing, but we'll just have to wait and see.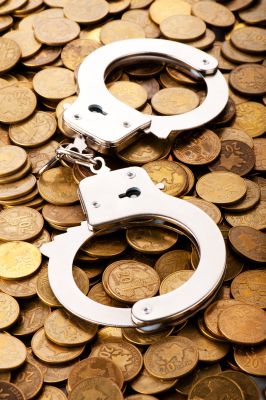 Pushak described himself during an interview about the matter as having a, 'Casino problem,' stating that he and his late wife were married in Las Vegas in 2008 and that, when his personal Debit Card would hit its daily withdrawal limit, he would break out the Debit Card of the Drug Enforcement Fund and use it to, 'Buy time at the casino.' After several of these incidents, a few of which also occurred at the Rivers Casino in Pittsburgh, Pushak eventually placed himself on self-exclusion from both of the properties.
During the trial, Pushak's attorney advanced the argument that Pushak did not do anything illegal, mostly citing the fact that the funds were paid back. In an unusual decision given that this was a Criminal Trial, Pushak took the stand in his own defense, which is something that attorneys generally advise against because then the prosecution also has the opportunity to question the accused. It was also determined in the trial that of the over thirty uses of this particular Debit Card, only three such withdrawals were in any way related to law enforcement.
Pushak's testimony really seemed to be more like a plea for leniency from the jury given that he stated the facts about his wife, wanting to, 'Buy time,' at the casino, and the fact that he never really intended to steal the money...but was just advancing it when his personal debit card had hit its daily withdrawal limit. The defense also cited his gross income during the years in question which, presumably, was meant to show that he didn't actually need the money. Finally, the defense argued that, while Pushak's actions certainly amounted to mismanagement of funds, they did not rise to the level of being a crime.
The prosecution ( I presume) probably countered that the argument that it was not a crime is complete and total balderdash, but one thing that they definitely indicated was that Pushak had not returned all of the money, "Dollar for dollar," prior to that fund being audited. He certainly returned some of the money prior to audit, over half of it in fact, but he had not returned it all to that point.
In any event, considering the weight of the evidence against him, the jury ultimately returned a verdict of guilty after approximately four hours of deliberation.
Obviously Pushak's actions were wrong, and it was determined by a jury of his peers (with whom I agree) that his actions were criminal. In any event, though, I hope that Pushak is shown as much leniency as possible in the sentencing phase because he admitted to his wrongdoings and paid all of the money back before any charges had even been formally brought against him. The prosecution also made it a case about the, 'Big people,' being held to the same standards as the little people and appealed to the jury in that regard. I can certainly agree with that sentiment, but at the same time, I cannot help but have a little bit of sympathy for Pushak who served on the police force for nearly four decades.
Although, Pushak's life might not be all roses and butterflies even if he doesn't serve any hard time: It is possible, given the conviction, that he will lose all of his retirement benefits pursuant to Pennsylvania statute with respect to the crimes that he committed.
Render Unto Caesar's....NOT!
Unite-Here Local 54, the Union representing Atlantic City's casino employees, has voted to go on strike at the Caesar's Entertainment properties on July 1st citing low wages (even for employees who have been there decades) and barely any wages in the last several years. The Union cites the fact that they bit the bullet when Atlantic City was undergoing hard times, but now that the casinos are profitable again, some concessions should go back their way.
Whether or not a new contract is reached, this can only be bad news for Caesar's who, with respect to their Atlantic City properties, are probably more than a little concerned about a November Ballot Initiative that could result in the granting of casino licenses in Northern New Jersey. In other words, while the AC casinos are doing fairly well now, they're not out of the woods yet. Furthermore, it also appears that they are going to continue to face increased competition from surrounding states.
Another thing that comes to mind for me as I compare Atlantic City to many of the new casinos popping up across the country is that the Las Vegas style model of a bunch of casinos in a central area seems to be dying. As I look at many of the casinos within a reasonable proximity of me, it is true that casinos such as Rivers Pittsburgh, Horseshoe Cleveland and Sugar House Philadelphia are all in Downtown areas, but just as much, casinos such as The Meadows in Washington, PA is surrounded by a few hotels and an outlet mall and that is almost the same case with Maryland LIVE! Casino.
Other casinos within a few hundred miles of me include Lady Luck Nemacolin in Farmington, PA, Rocky Gap Casino and Resort in Rocky Gap, Maryland and Valley Forge Casino in Valley Forge, PA. The former two of these casinos are on what are essentially completely isolated resorts while Valley Forge is another one that is near a mall but away from any kind of major Downtown area.
It would seem that people are putting a premium on feeling safe when it comes to what casinos they visit, and casinos these days (at least, new ones) seem just as likely to be suburban or even outright rural rather than in a major Downtown area.
In any event, Caesar's DID see fit to close the Showboat while it was still profitable in order to essentially (as they hoped, anyway) divert the Total Rewards business to the other three casinos to make them MORE popular, so one might presume that the lost jobs that came as a result of that also caused no love loss between the Union and CET.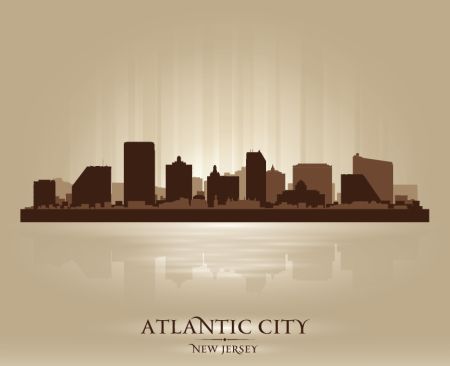 Is the Time 420 in Atlantic City?
There is actually a proposal that marijuana use and sale be heavily taxed and regulated in Atlantic City, New Jersey in a desperate attempt to drive up tourism. Of course, given that I am in the camp that does not believe that marijuana should be illegal in the first place, (provided there is a means of testing the degree of...um...highness?...when it comes to drivers) it would be difficult for me not to support such a measure.
In any event, it's pretty clear that Atlantic City, faced with mounting financial difficulties and on the precipice of having its operations taken over by the State of New Jersey if they fail to turn things around, could use all of the tax revenue it can get, so this is a move that makes sense to me. Of course, a few of the Legislators are not on board because of (blah, blah, blah, insert stupid and illogical reasons here) so it is difficult to tell whether or not this proposal will get to a HIGHER (that was weak, sorry) level.
Revel not Ready
In more Atlantic City news, the Casino Formerly Known as Revel still does not have a name and is not ready to open. The good news for me is that means I might still win the, 'Name the Revel for $10,000 Contest.' The Golden Goose Casino and Resort is still alive, folks, as is, 'The Casino Formerly Known as Revel.'
Furthermore, not only is the casino not ready to reopen, but furthermore, no operator has been announced and the property has yet to obtain a liquor license. Even with all of that, it is possible that the property is going to operate on a very limited basis until all of those things are situated.
From all accounts, most of the property is still immaculate...which makes sense because, if one looks at the revenue numbers during its run, it becomes pretty clear that almost nobody was ever in it. Speaking of, I wonder what Kevin DeSanctis is doing now…
Okay, I spent about forty-two seconds searching for what Kevin DeSanctis is doing now and stopped caring after about seventeen of those seconds. Anyway, the only thing that I found on Google was a bunch of old interviews about the Revel that the sites hosting them somehow convinced Google were newer than they actually are. Either way, maybe he is off somewhere overseeing the construction of something else and alienating 70% (or more) of his potential client base before the doors even open, who knows?
The Future of Showboat Settled, but May Be Short
The Showboat issue has been resolved and it is all set to open as a hotel without any plans of having a casino, at least, not in the near future. I'm really not sure what the draw to the property is supposed to be without a casino, even as just a hotel, the location really isn't all that great. However, with that being said, the Showboat is not going to have as much overhead as it once did, so it may have sustainable occupancy levels and, as with countless hotels across the country, make its money during high-tourist times and manage to break even (or not lose too much) in the off-season.
Another thing that I see as a possibility is the potential for contracts with some of the Atlantic City casinos by which, if they have guests to whom they wish to comp rooms and cannot due to being sold out (my theory applies mainly during the high tourist season) then maybe they can potentially rent rooms on direct from the Showboat and send some of their guests over there.
Either way, as long as there are properties in Atlantic City with, I don't know, any kind of draw whatsoever...the Tropicana is going to have to come up with something relatively creative in order to be successful.
In any event, good luck to Bart Blatstein and Tower Investments, I hope they find a way to make the Showboat work as a hotel only and wish them all the best. For my part, I seriously doubt if I will stay, but I will definitely go check the property out and take a look at one of the rooms.
One thing that I wonder is when Blatstein says, 'Hotel only,' is whether or not that means that he does not plan on opening any of the restaurants or obtaining a liquor license, I think both of those things are absolutely necessary for what is to be the largest non-casino hotel in the entire state.
Posted by
Mission146