American Gaming Association Suggests Sports Betting Standards
With the pending possibility of the repeal of PASPA (Professional and Amateur Sports Protection Act of 1992) given the fact that the matter shall be heard by the Supreme Court, the American Gaming Association has produced four rules by which they believe sports betting should be regulated.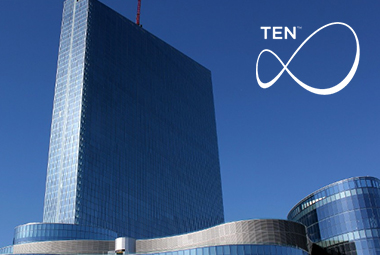 These principles include the following:
Defer to states regarding the desirability of regulating sports betting as all forms of casino wagering;
Ensure the integrity of sports betting and sports through state licensing and regulation;
Make all sports betting businesses transparent to law enforcement
Ensure a tax regime does not undermine regulated sports betting operations' ability to compete against illegal offshore operators.
Anyone reading those is probably muttering a collective, "Well, yeah."
The first one is necessary and should already be the case by way of PASPA not existing in the first place. What the crux of the argument is going to be is that the Federal Government had absolutely no constitutional right or duty to outlaw sports betting in the first place for all but a select few states.
The fact of the matter is that the Federal Government has deferred all gambling related affairs to the states, as they should be, pursuant to that little thing we have called the Tenth Amendment. For those of you who may have forgot Sophomore Year Constitutional Law, that's the one that says that any laws that are not specifically reserved for the Federal Government pursuant to the Constitution are left up to the states, at least in part.
Why is it that the states are allowed to do whatever they want in terms of gambling with exception to allowing sports betting? Granted, I can see why the Feds might say an individual has to be physically present within a state to make a bet in that state, because otherwise you're dealing with interstate commerce, which the Federal Government does rightfully regulate.
The second proposal is that the state should license and regulate the sports betting in question. Again, 'Well, yeah.' As with the conduct of most gambling by any entity acting as the, 'House,' on a for-profit basis, they are only operating legally if they are licensed and regulated by a given state. In other words, they are saying that being a barber shop bookie shouldn't suddenly be a legal thing to do, which to me, seems pretty obvious.
The third one is transparency to law enforcement. I'm getting tired of saying this, but, 'Well, yeah.' If it is going to be licensed and regulated by a state gaming or lottery commission, then by definition, that very commission enforces the law and calls upon the police to make any arrests for violations of those laws. Granted, state police departments and gaming work closer together in some states than others, (very closely in Pennsylvania...I should know) but ultimately the casinos that take sports bets are not going to disregard law enforcement.
Number four definitely sounds good, to ensure that the state regulatory bodies are not taxing too much on regulated sports betting win, but it's unlikely. Unfortunately, many states are going to tax them into a corner in which their only choices are to take out an unreasonable vig, or alternatively, not to offer sports betting. For an example of this, you can look at any number of states that tax gambling win at 33% or more compared to Nevada which is far, far less.
The sad fact of the matter is that the casinos will not be able to profit in many states unless they are taking a huge vig. -120 on spread bets, anyone? That'll probably be a standard in several states.
Many of the states are not going to think in terms of volume, and they really don't care much about the casinos' profits, they just care what their cut of those profits is.
Either way, these four principles established by the AGA are both bland and pretty obvious. I'm not sure why they came out with them and treated them as a major piece of news, but there you go. The four most obvious things that should be done when it comes to sports betting.
They also cite a study that shows that more than six in ten Americans favor the repeal of PASPA whether they are actually sports fans or not. The fact of the matter is that PASPA is not only Unconstitutional, it is also fairly stupid. It turns common people into criminals, enables a seedy underbelly for illegal sports betting to exist whereas people should be able to just walk into a casino or bar kiosk to do it and it also results in states not taking in revenues on bets that are largely going to be placed either way.
As with just about any form of gambling in which the rules and house edges are generally known, my stance is to legalize and regulate it. States, enjoy the revenue stream...but don't get greedy!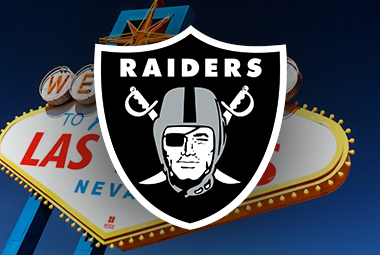 Raiders Not Sittin' Well with Seton Hall?
While there are mixed opinions on the new NHL expansion Las Vegas Golden Knights (ugh, that name) and the relocation of the NFL's Oakland Raiders to town, Seton Hall University also felt that there would be some question as to the integrity of the games given the relocation.
So concerned about this were they that they conducted a poll of 687 adults whether or not the expansion would make it more likely that referees and players would try to alter the outcome of games due to the fact that they have placed bets on them.
The result was that 46% of respondents felt that there would be increased likelihood of players, referees and others associated with the games betting on them while 42% believed that the likelihood was unchanged.
Somewhat surprisingly, 47% of all surveyed felt that teams moving to Las Vegas was fine while 27% said no and 26% had no opinion. Apparently, some percentage of people believe it is more likely for individuals associated on games to bet on them, but don't really care if they do.
My opinion on this matter is pretty simple: It's called a phone.
Even with teams and games now to be located in Las Vegas, given the rules of the professional sports leagues as pertains match-fixing, gambling or the appearance of match-fixing, I don't see too many people risking their careers over making a bet in a game that they may or may not have the opportunity to directly influence.
Even if they wanted to do so, they could just have someone place a bet on their behalf, which they are able to do now by simply using a telephone and calling someone in Vegas. Somehow, I don't see Ed Hochuli walking into the Superbook with a fistful of hundreds two hours prior to a Raiders/Broncos game and trying to get a bet down.
In other words, no, being physically located in Las Vegas should not increase the likelihood of players, owners, coaches, officials or anyone else betting on the games and it is ridiculous to suggest that it would.
Atlantic Club Still Without a Buyer
The Atlantic Club of Atlantic City, which has been closed since 2014, was reportedly about to be purchased with the goal to turn the property into a family hotel, event center and waterpark. The Press of Atlantic City reports.
That R&R Development was unable to acquire the necessary funding to purchase the property from current owner TJM Properties.
While R&R was unable to come up with the 135 million dollars this time, they have an expressed a willingness not to give up and point out that they may have simply not given themselves enough time to secure the financing.
For their part, TJM Properties say that a number of potential buyers have shown interest in the Atlantic Club and they expect that it will sell before long. In the meantime, R&R plans to work on the financing to possibly work out another deal.
It would definitely be nice to see some sort of strictly family attraction make its way into Atlantic City, especially in light of the fact that the city enjoyed its first increase in gambling win compared to the year before for 2016 compared to 2015 since 2007 compared to 2006. The city seems on the right path to beating its 2016 numbers this year, but it definitely needs to diversify to attract a wider range of visitors.
Unfortunately, there doesn't really appear to be much to do in the city other than gamble or go to the beach, and Atlantic City is pretty widely regarded as having one of the dirtier beaches on the Atlantic Ocean. Something such as a waterpark to appeal to families would do just the thing to improve not only the range of visitors, but also the image of the city. It would also bring much needed employment in both the construction phase, and permanent employment after opening.
We certainly hope that some sort of deal gets done soon on the Atlantic Club gets done, and certainly, so do the casinos. It would definitely be exciting to have the new Hard Rock Casino and Hotel open in the city just to have a new waterpark open a year later. Besides, the kids need something to do when it rains.
Connecticut the New Old Atlantic City?
Speaking of years long revenue skids, a study conducted by Nathan Associates.
Has found that Foxwoods and Mohegan Sun, as of 2015, have experienced year-over-year declines in both gaming and non-gaming revenue for the last eight years running. While some of that can certainly be linked to the, 'Great Recession,' which saw many people experience huge negative shifts in their disposable income, another culprit is gambling in states near Connecticut that has been fully legalized and regulated in that time.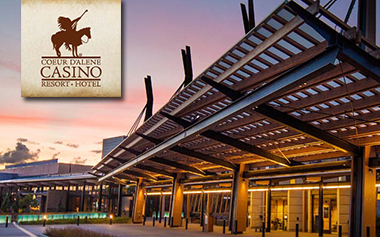 Such states include New York, Pennsylvania, Rhode Island, Maine, Ohio and West Virginia also added table games and poker in that time. Prior to the legalization of commercial casinos in the other NorthEastern states, Foxwoods and Mohegan Sun were able to rely on weekenders and others from those states to visit their properties which were, at one time, the two largest casinos in the world.
The decline in gambling revenues since 2006 is staggering, the study found, with the two casinos being nearly 50% down in 2015 as compared to 2006. (420.9M to 213.7M)
The bottom line is they are getting absolutely pummeled, and there is no reasonable expectation for improvement given the many casino openings that have taken place in Maryland as well as those new casinos that will be opening nearby in the next few years, such as Wynn Boston Harbor scheduled to open in 2009.
The only downside that many of these monolithic casinos have when other states legalize and regulate commercial gambling is that there is really no way to, 'Right-size,' themselves as they were built to be able to handle a market of a capacity that will no longer exist. In the meantime, the casinos in the new states are able to ensure that they are building themselves to a size that is going to be relatively close to expected market capacity. The ultimate result is that it becomes much more difficult for the other casinos to operate as efficiently as they would like.
Mohegan Sun and Foxwoods have been in the process of either refinancing or restructuring debt and the future of the establishments remains uncertain. If there is one thing going in their favor, it is that they cannot be foreclosed upon by the banks as they are on sovereign land.
Florida Done with the Dogs?
As I reported, both the West Virginia House and Senate passed a bill and sent it to Governor Jim Johnson that would have redirected revenues taken from casino operations currently going to the Greyhound Breeders Development Fund and would have put them in the states General Fund. While my position is that the money rightfully should belong to the casinos, it would have at least ended the hugely unprofitable industry of greyhound racing (other than simulcast) in the State of West Virginia.
Forty other states have completely outlawed the barbaric, 'Sport,' at this point, while it is legal in five others, though they do not conduct it.
Because he is an idiot, Jim Johnson vetoed the bill, so the Greyhound Breeders Development Fund continues for at least another year to prop up an industry that hasn't been independently profitable in over a decade.
The State of Florida, which has no such development fund, does have greyhound racing, 'Coupled,' with the ability to offer other types of gambling, such as poker. In other words, for locations to offer profitable types of gambling, they must also offer greyhound racing, which is estimated to have lost over thirty million bucks last year, overall. Again, while there are no direct revenues taken from the casino and distributed to the breeders by the state, as with West Virginia, the locations are forced to essentially subsidize an unprofitable aspect of their business that many would choose to not otherwise offer.
Grey2K, an advocate for the abolishment of greyhound racing reports.
That a bill passing committee in the Florida House as well as a neither identical one in the Florida Senate would decouple greyhound racing from other forms of gambling at Florida casinos.
One thing that should be understood is that the bills will not make greyhound racing illegal in the State of Florida, existing tracks would be welcome to continue to offer it. However, what it would do is eliminate the need for the places to offer greyhound racing in order to be allowed to offer other forms of gambling.
Let's just hope that, unlike West Virginia, if this bill does pass the full Senate and House that they don't have an idiot of a Governor, to veto the thing.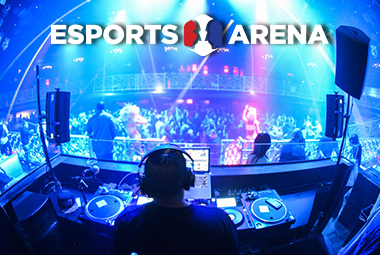 More ESports
Who would have thought that MGM would take a page from the playbook of the Downtown Grand?
According to the Las Vegas Review Journal.
MGM is planning to overhaul a nightclub that has been closed for awhile at the Luxor and turn it into a new ESports arena. They plan to be able to accommodate 750-1,000 people and intend to become the second active ESports arena in the state as of early next year.
As I mentioned in my lengthy article on the matter, the Las Vegas casinos, and the industry in general, are throwing everything they have at the wall and hoping something sticks as they try to attract Millennial gamers who demand more than stationary slot machines and table games that they find to be antiquated. MGM is looking to become the second company to meet them on their terms and will jump into the ESports market. The closed nightclub the venue will replace is the LAX nightclub.
The current plan is for the venue to operate nightly with major events and tournaments taking place on the weekends.
Wait, Roulette?
While ESports might be generating all the buzz and the advancement of that industry is an exciting development, it remains a highly uncertain revenue source. Fortunately, for the casino industry there is a new and exciting table game capturing the attention of the younger crowd.
...Roulette
According to the Las Vegas Sun.
One of the oldest gambling games known to man has experienced something of a resurgence with Roulette revenues in February of 2017 up 58.87% compared to the same month last year. It is unknown how much Triple-Zero, excuse me, Sands Roulette has contributed to this trend, but the game appears to be popular amongst the younger crowd.
While this was a staggeringly high month-to-month comparison, the Sun also points out that Roulette revenues, as a result, are up 13.27% on a year-to-year basis ending on February 28th.
Anthony Curtis of the Las Vegas Advisor had this to say:
"I see more people playing it," Curtis said. "I see far fewer dead roulette tables than I used to. It's one of the games that for some reason is resonating better with the younger crowd — the millennials that all the casinos are trying to get."
He points out that the nightclub crowd of gamblers tend to favor the game both before and after hitting the club and, as a result, casino hold on the game has increased.
One would think that with all of the resources available out there, and the way that Millennials tend to embrace technology, that they would know that they are getting it much worse with Roulette than most other table games. It appears, though, that the Millennials either don't know or don't care as they are keen to watch the croupier spin the ivory ball.
Given this trend, it would not be at all surprising to see Roulette get more prominent placement closer to the nightclubs and party pits of Vegas casinos, and the Sands specifically reports seriously increased numbers on their Roulette games.
I can't even speculate as to why Roulette should be so popular among Millennials. Those guys are only a few years behind me in age and yet they continue to baffle me. Don't misunderstand, I would enjoy the game, but I can't justify playing anything with that kind of house edge.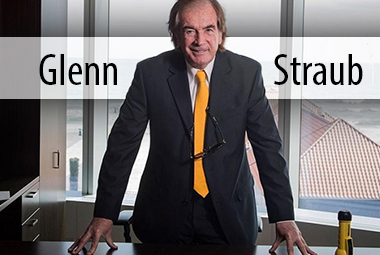 Glenn Straub Announces June 15th TEN Hotel Opening
I will be here on June 15th to report whether or not that actually happens. I'm surprised this hasn't found its way to the Vegas books as a prop bet by now.
Bad First Impression
It's unlikely that David Harlow and an unidentified woman will be enjoying a second date, according to Inside Edition.
Harlow and the woman chatted on Tinder for several weeks leading up to a first date which saw them spending several hours together. The man then saw an opportunity and ran with it, allegedly, that opportunity being the woman's purse when she asked him to watch it while she went to the bathroom. Apparently, his cell phone was shut off and Tinder account deleted as she tried to get ahold of him.
While this is alleged, Harlow apparently tried unsuccessfully to make several credit card withdrawals, including at an Arizona casino.
Cash Counting
Even though the Coeur D'Alene Casino is probably scared of players finding a way to beat their ShuffleMaster electronic tables, an employee was able to make off with over $100,000 over 42 different instances of theft before finally being caught. The Coeur D'Alene Press reports.
That Colten N. Curley (that name, though) committed at least 42 thefts while an employee of the casino that went up into the six figures and individually ranged from $200 to $5020 over a period of a little over three months beginning August last year.
Each individual charge can carry a fine of up to one million dollars as well as up to twenty years in prison.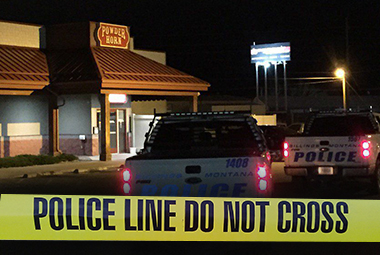 The Mean Streets of Billings, Montana
They must be pretty mean, two casino robberies occurred last Tuesday night within a half hour of one another. In the first, a gentleman claimed to have a weapon and handed over a note demanding cash while escaping with an unknown sum of money.
The Billings Gazette reports, in the second robbery.
A woman entered the Barrel Room with a bandana over her face and demanded money while sticking out her hand, which she had covered to look like a gun. That individual was also given an amount of money that was undisclosed and she fled the scene on foot. It was noticed that she has tattoos over her eyebrows.
That should make her pretty easy to catch, really, how many of Montana's 87 residents are female with tattoos over their eyebrows?
It turns out they found her, and she is either Heather Thompson or Meadow Lee Bighorn (these names, today!) who were apprehended after two attempted robberies the following night, including another casino, the Lucky Lil Casino.
Heather Thompson has apparently escaped custody due to the fact that officers left her alone in an interview room and she decided jail really wasn't her thing that night, because, Montana. She is not considered armed or dangerous at this time, unless she decides to cover her hand with something and claim the tip of her index finger is the barrel of a gun again. The police claim that they admitted to being involved in the other robbery, presumably prior to Meadows being placed in jail and Heather Thompson, you know, deciding to leave.
I thought guns were relatively easy to get in Montana?
Winning Comes at a Price
Once again, we have a case of someone being followed home from the casino and robbed just as that woman and her son in Indiana were a few months back. In this case, the Orange County Register reports.
That a 59 year-old man from Laguna Hills left a nearby casino a few nights back, and at about 1:40a.m. had his door kicked in by a man driving a white Cadillac and had his winnings stolen from him.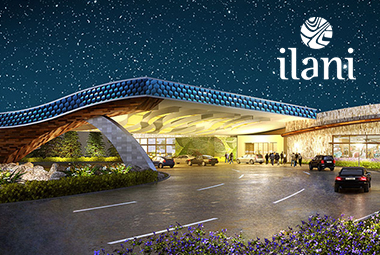 These things are practically random, but it is definitely important to be as aware of your surroundings as possible when leaving the casino and trying to determine if you are being followed when leaving with any sum of money someone else might consider meaningful. Unfortunately, it doesn't really take a huge amount to attract some thiefs.
Ilani Casino Stops Traffic
People were so eager to visit the newly opened Ilani Casino near La Center, Washington, about 25 miles from Portland, Oregon that an eight mile backup was caused on Interstate 5 as a direct result.
The casino's parking will likely prove adequate in the future, but on this day, all 3,000 parking spaces were apparently taken also adding to the madness.
It kind of makes you wonder, might it not be a good idea for Oregon to legalize commercial gambling so Portland can have a casino of its own? I'm going to go out on a limb and say that there might be a market for it.
That's it for this edition of News & Notes, thanks for reading and see you next time!
Those names, though…
Posted by
Mission146