Introduction
According to a recent press release, Scientific Games Corporation (SG) announced the launch of its sportsbook product in two casinos in New York in cooperation with the Oneida Indian Nation. The OpenSports product suite will be presented with Caesars branding and will provide a range of retail betting option in Turning Stone Resort in Verona and Point Place Casino in Bridgeport to become available within the next few weeks. Operated as a Caesars-branded sportsbook, Oneida has constructed a new venue to host the betting options.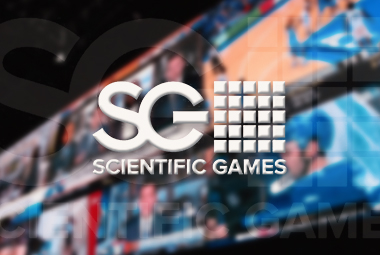 About Scientific Games' OpenSports
The suite is comprised of several products including:
Open Bet: Scientific Games' unique betting engine
Open Platform: Providing account management, which includes promotional offers and bettor wallet
Open Trade: Range of risk management tools
Open Engage: Presents omni-channel options for mobile, online and retail environments
Open Accelerate: A product designed to aid operators in increasing earnings through daily sportsbook operations
Overall, the company has taken a large portion of the globe's sports bets and has become a trusted partner to major industry leaders such as Caesars, Danske Spill, Sky Bet and many others.
The American market presents a growing opportunity and the company has hit the ground running within months of the launch of its U.S. sportsbook suite. SG describes OpenSports as "A fully Americansed sportsbook live in the U.S. with Caesars in just 120 days from project kick-off. With our focus on player experiences, our mantra to new market entry is 'Think global, act local'. The acquisition of Don Best Sports is commitment to our focus in the U.S. market."
Media Statements
Regarding the launch, Jordan Levin, Group Chief Executive at SG Digital said: "This launch with Oneida Indian Nation is another great testament of our best-in-class OpenSports product suite, with its end to end sports betting offering, our speed to market and our quality execution. It marks the fourth state in which we've launched our sports betting solution, and signals our commitment to help our customers grow in this ever expanding market. The OpenSports product suite has been transformed over the last twelve months by world-class engineering, product and UX teams. It can be tailored to fit the needs of any customer, and this launch, as our first tribal sports betting opportunity in the U.S. is a perfect example of our truly flexible product solutions. We're thrilled to continue our partnership with Oneida Indian Nation and to use our trusted technology to help them reach new bettors."
Oneida Nation Representative and Nation Enterprises CEO, Ray Halbritter, commented: "We're excited to be among the first to offer sports betting in New York and are confident in our ability to grow this market in the months and years ahead. The OpenSports solution allows us to focus on our guests while giving us a sturdy technological foundation on which we can build as the industry expands."
Sources:
"Scientific Games' OpenSports", sgdigital.com
"Scientic Games Powers Tribal Sportsbook Launch in New York State with Oneida Indian Nation", scientificgames.com, scientificgames.com, August 5, 2019.
Posted by
DavidGreen