Introduction
Just this week the Milwaukee Bucks agreed to terms on a major deal with one of the NBA's finest players. The Milwaukee Bucks signed the reigning NBA MVP as well as the NBA Defensive Player of the Year superstar power forward, Giannis Antetokounmpo, to a 5 year and approximately $288 million supermax contract extension.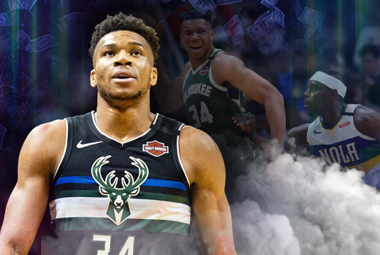 The Details of the Supermax Contract Extension
The way in which the new contractual agreement is structured between Antetokounmpo and the Milwaukee Bucks is his annual salary increases each NBA season over the course of the finalized five year deal which begins in 2021. For the 2021 – 2022 season of the National Basketball Association Giannis will earn $39,344,970. The 2022 – 2023 NBA season will pay out Antetokounmpo $42, 492,568. The basketball season of 2023 -2024 will cost the Milwaukee Bucks $45,640,165 for Giannis' on the court services. Then the 2024 – 2025 NBA period will ensure he is compensated to the tune of $48,787,763.
The final year of this supermax contract extension involves a player option in which if Antetokounmpo exercises he will earn an astonishing $51,935,360 for the 2025 – 2026 NBA season. Overall, the 5 year deal will be worth exactly $228,200,826, and the supermax agreement between the Milwaukee Bucks and Giannis will pay him out $45,640,165 on average every year from 2021 through 2025. Assuming Antetokounmpo takes the player option for the fifth and final season of this extremely large and profitable contractual arrangement Giannis will become an unrestricted free agent prior to the 2026 – 2027 season of the National Basketball Association.
Giannis Antetokounmpo's Early Life
The recently turned 26 year old hoops superstar player that absolutely dominates in the paint was born on December 6th, 1994 in Athens, Greece. Giannis is the son of immigrants who migrated from Nigeria. Amazingly the "Greek Freak" did not begin playing the great game of basketball until 2007 when he was approximately 13 years old at that time. By only 2009 Antetokounmpo was balling competitively for the youth basketball squad of Filathlitikos.
The Beginning of his Professional Basketball Career
In 2011 Antetokounmpo technically went pro as he played with the senior men's team of Filathlitikos in the semi – pro Greek B Basket League (Third Division) during the 2011 – 2012 season. Throughout the 2012 – 2013 season he played in the Greek A2 League, Greece's second division.
Just as the highly talented big man turned 18 years old, he decided to sign a four year contract with the Spanish club CAI Zaragoza which apparently included NBA buyouts after each basketball season. Due to the fact that this contract did not begin until the 2013 – 2014 season Antetokounmpo declared he would remain with the Filathlitikos to play out the remainder of the 2012 – 2013 basketball year.
Over the life of the 2012 – 2013 Greek A2 League season, Giannis averaged 46.4 % while shooting from the field as he hit 62.1 % on 2 point attempts as well as 31.3 % from the 3 point line, and he shot 72.0 % from the free throw stripe. Antetokounmpo averaged 22.5 minutes per contest, and over the course of 26 games he averaged 9.5 points, 5.0 rebounds, 1.4 assists, and 1.0 blocks per game. Although the "Greek Freak" was not officially selected as an All Star, the coaches accepted him as a special participant in the 2013 Greek League All Star Game as an extraordinary sweet treat for the fans of this league.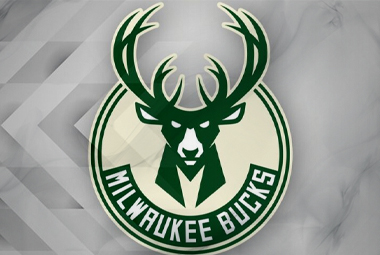 The Milwaukee Bucks
Antetokounmpo officially enabled himself eligible for the 2013 NBA draft on April 28th, 2013, and the Milwaukee Bucks selected Giannis with the 15th overall pick in the first round of the 2013 NBA draft. On July 30th, 2013 he signed his rookie scale deal with the Milwaukee Bucks. The "Greek Freak" became one of the youngest NBA players ever when he made his debut in the National Basketball Association at the tender age of 18 years and 311 days on October 13th, 2013. It did not take long for the league and its fans everywhere to take notice of his unbelievable talent, energy, and excitement on both ends of court.
Over the duration of his young, illustrious, and wildly successful 7 year NBA career Giannis 20.1 points, 8.9 rebounds, 4.3 assists, 1.2 steals, and 1.3 blocks per game. Last year the tremendously dominant force to be reckoned with power forward had a monster year which most knowledgeable basketball aficionados would agree led to the absolutely ridiculously generous contract extension that he just recently signed with the Milwaukee Bucks.
Throughout the unusual and crazy 2019 – 2020 NBA season Antetokounmpo posted truly incredible numbers resulting in him becoming only the third player in NBA history to win the MVP award and the Defensive Player of the Year award in the same basketball season. Just Michael Jordan and Hakeem Olajuwon had previously accomplished this amazing feat by taking the league by storm on both the offensive as well as defensive side of the ball. He averaged 29.5 points, 13.6 rebounds, and 5.6 assists per game. The NBA hasn't seen single season statistical averages that high since Wilt Chamberlain achieved those numbers decades ago.
Giannis Antetokounmpo's NBA Career Achievements, Honors, and Awards
2 Time NBA Most Valuable Player (MVP) Award (2019, 2020)
4 Time NBA All Star (2017, 2018, 2019, 2020)
2 Time All NBA First Team (2019, 2020)
2 Time All NBA Second Team (2017, 2018)
NBA Defensive Player of the Year Award (2020)
2 Time NBA All Defensive First Team (2019, 2020)
NBA All Defensive Second Team (2017)
NBA Most Improved Player (2017)
NBA All Rookie Second Team (2014)
Media Statements
"This is my home, this is my city," Giannis Antetokounmpo posted on Instagram as well as Twitter. "I'm blessed to be able to be a part of the Milwaukee Bucks for the next 5 years. Let's make these years count. The show goes on, let's get it."
"I think [Antetokounmpo] should look into his own heart and make a decision based on what's important to him and his professional life," Kareem Abdul – Jabbar, who led the Bucks to their only title in 1971, told ESPN while on an October 2019 trip to Milwaukee, Wisconsin.
"It's simple. You've got to be better than what you were last year. If you did not win the whole thing, you've got to get better," Antetokounmpo stated over the course of his September virtual press conference following him accepting his NBA MVP trophy. "If you win the whole thing, you've got to get better and do it again."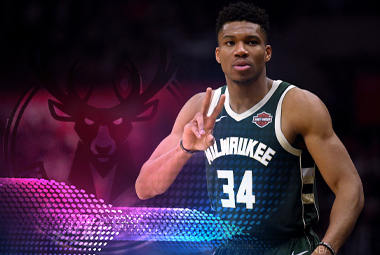 "This is our Super Bowl," the general manager of the Milwaukee Bucks, Jon Horst, proclaimed. "We work at this every single day of every year to have great processes and great decision-making filters, and we go through them and there's confidence in that."
"I've been encouraged my whole career in Milwaukee," Antetokounmpo explained shortly following him winning his second NBA MVP award. "I know that we've gotten better each year, and I know that Milwaukee has great people that view every year the same I do every year, which is to play well, improve and win it all."
"She was like, 'How did you do?'" Antetokounmpo remembered. "I was like, 'Yeah, I was terrible."
"I learned the technique and kept doing it," Antetokounmpo goes on to say. "And then I wasn't missing. I was really good."
"I want the team to play again to show them that I improved," Giannis expressed as he shoke his head.
"I won," Antetokounmpo exclaimed. "But I hated [that] I took it seriously."
"She never wants to play with me again," says Antetokounmpo with a big grin on his face. "Because she told me and [my brother] Alex were cheating. We weren't. We were just really good. She thought we were going to let her win and all that.
"No. If you want to win, you've got to earn it."
"Give me two years," Antetokounmpo stated as he eyed his own face before eyeing his brother's full beard again. "Give me two years and I'll have it. I'll connect."
"It took you until you were what -- how old?" the at the time 25 year old Antetokounmpo asked his sibling.
"Until I was 27!" Thanasis answered.
"I feel lost, to be honest with you. If it's up to me, I play with one leg," Antetokounmpo replied to the media following the game.
"Don't call me MVP," Antetokounmpo expressed. "Don't call me two-time MVP until I am a champion."
"It is speed Uno, with tons of fire in the deck," Kyle Korver exclaimed.
"But then every single person had a plus-four," Korver goes on to say. "So he went from Uno -- thought he had it -- and then he ended up picking up 24 cards.
"I don't know what he is saying when he gets mad in Greek."
"You wake up and you do whatever it takes to be better," Antetokounmpo explained. "It is the whole day, the whole year, the whole life."
Sources:
"Giannis Antetokounmpo, Milwaukee Bucks reach five-year, $228M supermax extension", Eric Woodyard, espn.com, December 15, 2020.
"Everything is fuel for Giannis Antetokounmpo's competitive fire", Malika Andrews, espn.com, December 15, 2020.
"Giannis Antetokounmpo", basketball-reference.com, December 15, 2020.
"Milwaukee Bucks", basketball-reference.com, December 15, 2020.
"Giannis Antetokounmpo", spotrac.com, December 15, 2020.
Posted by
DavidGreen