NFL picks week 12
I knew it couldn't last long. Last week I finally made it up to a neutral record of 20-20-1. Then I went 1-3 in week 13, putting me at 21-23-1. ROI is -8.7%. Just two picks this week:

Jack +7.5 -120
Ariz +1 -110
Comments

Well so far you get Jax and the Chi-town bet - not bad - just need the Cards for a sweep.

PIT being a fraidy cat and punting from BUF 35 on 4th and 4 led to the undoing of my 4-team (PIT, NE, NYJ, BAL) parlay. Yes all favorites. Should have come in if PIT wasn't fraidy cat :) After that punt they did nothing and should have lost. But my 4-team teaser on the same teams came in so that's something.
what's with the Cardinals? Players took San Fran and threw the game?
Big tipper
Last night I was at the Red Rock with a friend. We were challenging the cocktail waitress to trivia questions and making side bets if she could produce the answers. Another player at the table jumped in on the action too. At about 1 AM I was ready to call it a night and gave her a chance at a big tip. My offer was $25 for each of the gang names from West Side Story. She took about one second, and then said, as if it were easy, "the Jets and the Sharks." Dang!

What is really amazing is I offered the same gal $50 about a year ago for this one, "Who said 'I have not yet begun to fight?'" She got that one too.
Comments
NFL picks week 11
Last week I went 3-2 to get out of the hole, in terms of W-L record, for the first time ever. Season to date I'm 20-20-1. ROI is -4.1%.

Here are my picks for week 11. You can see I made the Chi +1 pick in my Gaming Show pictures post before the game.

Chi +1 -105
Oak +7.5 -115
Ariz +9 -120
Sea +12.5 -110

As mentioned before, I'm in a handicapping contest with some friends and I'm in contention to win. Lest they read this blog, the rest of the season I will likely have to post my picks Sunday morning.
Comments

I can only hope Pennsylvania and Delaware hold out on the Blackjack front, but I agree with you, I think since they are not making a "healthy" profit, they will argue they need H17 and Crapjack to survive.



-B

I went straight to the link to make sure it wasn't that Atlantic City Wizard of Odds trying to ride your coattails again.



Nice article !
Global Gaming Expo
The show this was smaller than past years. Not small table game companies did not make an appearance. Very few independent game inventors were there. However, we did see the return of Prime Time Table Games. Here are a few pictures from the show.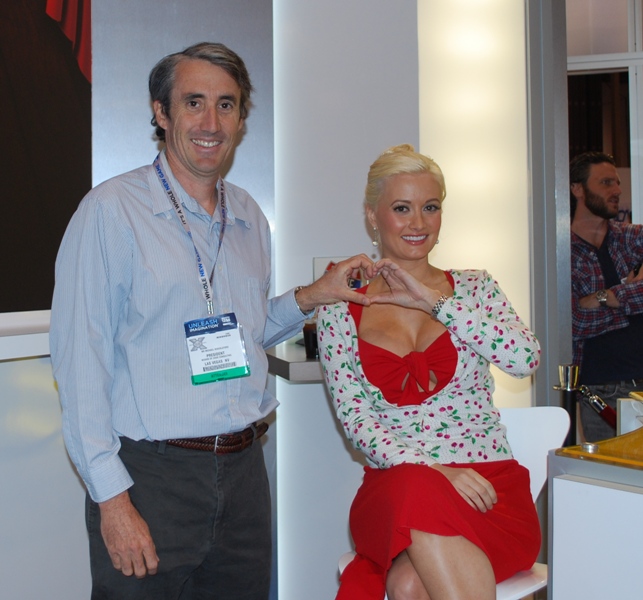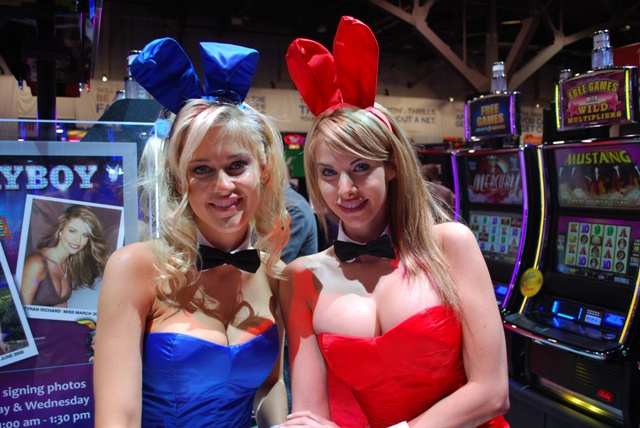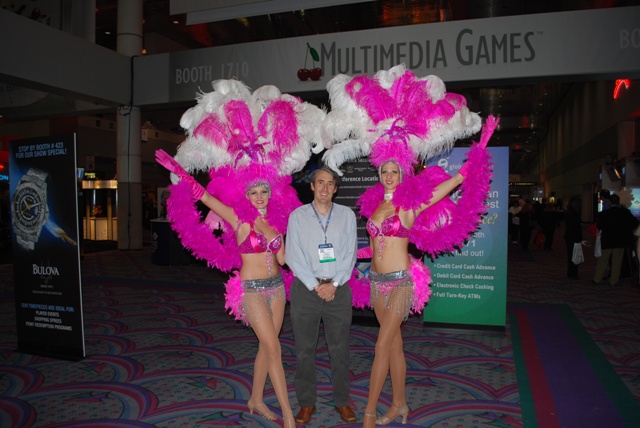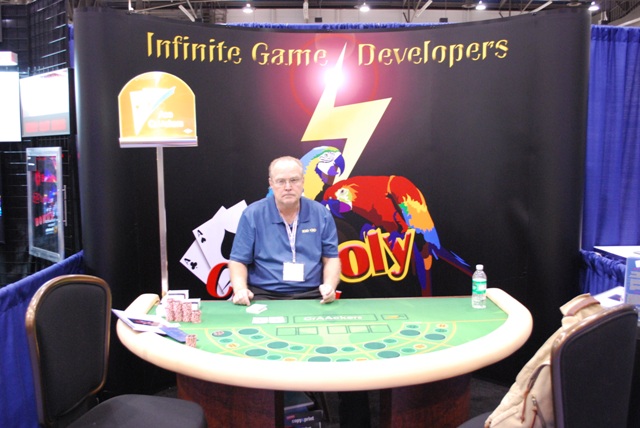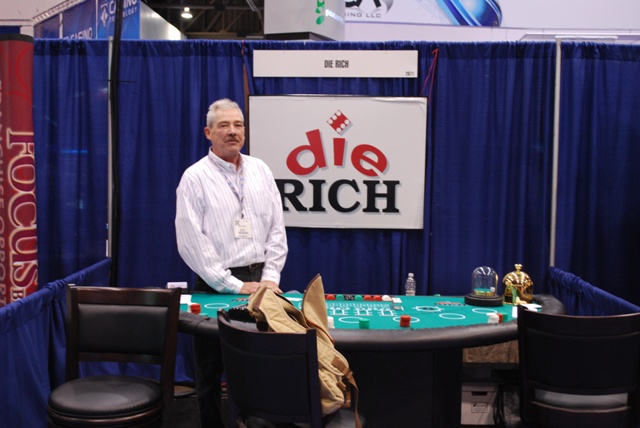 By the way, one of my NFL picks for week 11 will be Chi +1 -105. I'll post the rest later, but want this one time-stamped before the game.
Comments