Introduction
On Thursday, June 13th, 2019 the Los Angeles Angels played the Tampa Bay Rays from Tropicana Field in St. Petersburg, Florida. The Angels won the game 5-3 with the help of Shohei Ohtani who went 4 for 4 at the plate with 3 runs batted in (RBI's), but that's not all he did with the bat that Thursday night.
Ohtani hit for the cycle as well. Hitting for the cycle involves a player hitting a single, double, triple, and home run all in one game. These masterpieces at the plate are very rare. In fact, they occur about as often as a no hitter, and may be tougher to accomplish than a no no.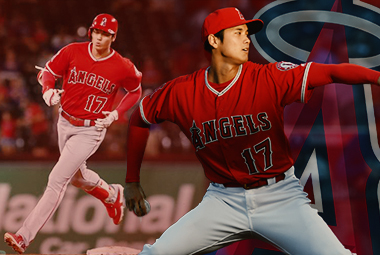 The Cycle
During the first inning of the game against the Rays the Los Angeles Angel's designated hitter crushed a 3 run homer. Then in the third inning, Ohtani hit a double followed by a triple in the fifth inning which is the hardest portion of the cycle to obtain. The final leg of the feat was accomplished in the seventh inning when the Japanese star hit a single off of relief pitcher, Hunter Wood.
Ohtani is the first Japanese-born MLB player to hit for the cycle. He is the second player in Major League Baseball to do it this season as Jorge Polanco has one this year too. Mike Trout was the last Angel to achieve the cycle back in 2013, and only 7 players in Angel's history have hit for one in the past. Including Ohtani, there have been 6 designated hitters in MLB history to join the cycle club with Jeff DaVanon to be the last one to accomplish it until this week. DaVanon also got his with the Angels in 2004.
Media Statements
"I wasn't necessarily trying to hit a single,'' says Ohtani utilizing a translator. "I was just trying to get on base, whether it was a base on balls or any other way because it was still a close game.''
"People were talking about it. It's not like a no-hitter when no one mentions it,'' Angel's manager, Brad Ausmus, explained. "We forget how young he is. He's in a new country, his second year here. He's 24 years old. He carries a lot on his shoulders, but he still stands pretty tall.''
"You need some power to hit the home run, some speed to accomplish a triple,'' says Ohtani. "To be able to do that at the major league level is going to lead to a lot of confidence. The important thing now is to try to continue this tomorrow.''
"There's been so many other great Japanese players before me. Being the first to accomplish it makes me very happy,'' Ohtani stated.
Source:
"Ohtani first Japanese-born player to hit for cycle", espn.com, June 14, 2019.
Posted by
DavidGreen