Are the Bonuses Any Good?
For those of you who visit this site frequently, you might notice that we have some new featured casinos with prominent ad placement either to the right or at the bottom of many of the pages here. The two casinos in question are Lucky Creek Casino and Sloto Cash Casino while the prominent ad placement for the other casinos has been there for awhile.
What I will typically do when it comes to new casinos enjoying prominent ad placement is to take a look at the Wizard's review of them on the Odds site, and then I'll take a look at the bonuses along with the bonus Terms & Conditions to see if there is anything juicy hiding under these ads. Let's take a look at the results: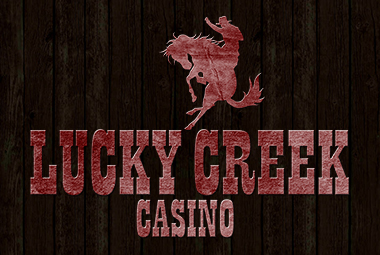 Lucky Creek Casino
The first thing about Lucky Creek that we should mention is that, despite the prominent ad placement, Lucky Creek Casino is NOT a Wizard of Odds APPROVED casino pursuant to its review over on the Odds site. While that fact does not necessarily make it a bad casino or one that should be automatically suspect, it does mean that players are not going to be protected by the Wizard of Odds guarantee (for APPROVED casinos) that the Wizard will personally go to bad for you in the event of a dispute between yourself and the casino.
However, it remains possible that Lucky Creek will become a Wizard of Odds APPROVED casino, and if that happens, this article will be updated accordingly.
The first thing that I notice about Lucky Creek is that the User ratings across our family of websites are pretty modest, middle-of-the-pack scores. In terms of negative reviews, most of them seem to consist of players blaming the casinos for what is nothing more than short-term Variance on the Free Spins bonus. (I.E., The Slots are Tight)
Among our family of sites, the casino ranks the best (4 out of 5) on our parent site of LatestCasinoBonuses.com, and this is despite 0.1/5 reviews, one of which was clearly blaming short-term variance on the casino and another in which the casino was talked about in glowing terms and the review score itself was clearly a mistake.
The Wizard of Odds finds two problems with Lucky Creek that he mentions in his Review that prevent him from stamping it a Wizard of Odds APPROVED casino. The first one is the fact that players depositing via Netteller or MoneyBookers are not eligible to claim some bonuses. Of course, while that fact is going to be in the Terms & Conditions, it's probably buried somewhere in there. The second problem that the Wizard finds with the casino is that they only process player payments twice a week, which can slow down the overall process of getting paid.
Users on LCB have pointed out that Lucky Creek will often require identification for a player to take advantage of a Free Spins bonus or other No-Deposit Bonus. Personally, I'm actually in favor of such a policy as it goes to prevent minors from gambling online. Furthermore, one can presume that most of the player information has already been verified when it comes time for the player to cash out, so this is actually a policy I can get behind, mostly to prevent gambling by minors.
In my opinion, it's much more alarming when you have casinos that will take credit card information and process deposits without having ever meaningfully verified anything. For instance, someone might be able to steal a credit card number and information, but chances are they are not going to have the physical identification of the victim. Ultimately, I like identity confirmation ahead of time, but that's just me.
The casino has a visually appealing Old West style theme and is powered by Saucify online casino software, which is considered legitimate software. Another positive that Wizard mentions is that Saucify offers a ton of Table Game and Video Poker options and that the casino itself has excellent customer service and deals with player issues promptly.
The casino itself is offered on three different mediums. The first is a downloadable version of the casino, which will offer the best graphics and user interface. The games can also be played directly on the site, and finally, there is a mobile version of the casino for playing on the go.
The best Blackjack game offered is the Single-Deck game with a LOW House Edge of 0.23%, which is considered a pretty good Blackjack game even by loose online casino standards.
The Video Poker offerings, unfortunately, are not quite as liberal with the best game being 9/6 Jacks or Better with an otherwise standard paytable coming in at a 99.54% RTP. While that is an excellent Video Poker game by the standard of brick-and-mortar casinos, anything with a house edge over 0.25% I consider a snoozefest when it comes to online games. These aren't bad video poker games, per se, and there are certainly many of them...but none of the house edges are particularly attractive.
The Video Keno games are similarly pedestrian, by online standards, with the absolute best of their variants offering returns just a hair over 95%.
The current exclusive bonus being offered through us is a 250% Match Bonus on a deposit of up to $250. In that case, it would give the player a total of $875 to play with, but the 40x playthrough requirement results in the need to run $35,000 coin-in.
In terms of playing Variance to your advantage, unfortunately, the Terms & Conditions do not seem to provide much of a way to do that. Quoting from the Lucky Creek site, there are a few problems that would make finding a way to beat the games difficult, if not impossible.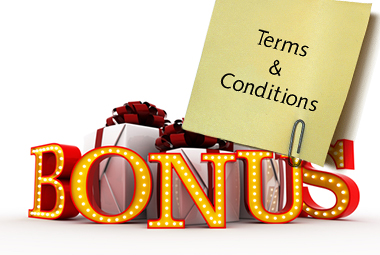 Lucky Creek is part of The Genesys Club, and one Term that they do have that I like is that they will absolutely not share any of your personal information with anyone without your express permission:
6.1 The Genesys Club will contact you on the email address provided as your login name for all promotions, bonuses and other information.
6.2 Unless you agree to your identity being used in promotional material (such as if you win a big progressive jackpot) The Genesys Club guarantees your anonymity. Your personal information, contact details etc. will only be used by The Genesys Club to promote, advertise, communicate and alert you of casino activity, promotions, bonuses and other news that affect your play.
6.3 The Genesys Club owns your personal information and will not sell, transfer, trade or rent your details out to any party.
6.4 All personal information submitted to The Genesys Club is considered privileged and is protected under all costs.
This is definitely a positive as the Terms & Conditions of other Internet casinos give them the ability to share information with partners and the like, so it is definitely good that Lucky Creek is going to keep all player information private unless the player specifically allows them to do otherwise.
Unfortunately, where there is a player-favorable term, it is usually going to be counterbalanced by Terms that are not quite as friendly to the players. Most of these come by way of the Bonus Terms and Conditions. The first problem is, of course, that the best returning games simply cannot be played on a deposit bonus for new players:
8.4.1.1. Table and Video Poker Game Restrictions: New players are restricted from using match offers on their first 3 deposits at any of the casino'svideo poker and table games. The casino reserves the right to void any withdrawal made if a new player is found in contravention of this rule. New players are welcome to use their first three deposit match bonuses on Slots, Keno or Scratch Card games.
On the one hand, yeah, that sucks and it makes the bonus virtually worthless. On the other hand, I do respect them for just not allowing games that may provide an advantage for, 'Bonus Whores,' as opposed to hiding behind some vague term of, 'Restrict Professional Play,' or some other such verbiage. If you don't want to get beaten, don't offer beatable bonuses, so Genesys Club isn't.
One term I don't like I will call the, "Don't Get Distracted," term. The casino terms state that a player only has five minutes to even claim a deposit match bonus from the time that the deposit takes place, so I hope that you don't have to go to the bathroom or take a phone call if you just made your deposit.
8.4.1.2 Purchasing players may only claim a deposit match bonus offer in the first 5 minutes of their purchase or if their account has 75% of the original deposit available in their cash balance. If your account has an amount lower than 75% of the original deposit amount in the account, or if 5 minutes have passed since the deposit was made: the bonus system and our customer service support staff will be unable to award the match bonus offer in question.
That term is obviously a pile of garbage, in my opinion, and seems designed specifically to make it more difficult for players to claim a bonus. You could make a deposit, not play at all, but if more than five minutes have passed the site may not give you the bonus that you want. Granted, they will presumably allow you to withdraw whatever amount you have deposited, unfortunately, many of the methods of withdrawal have a fee attached to them.
Therefore, my final conclusion on any bonus offered is that it is not going to be of any interest to an advantage player, unless of course there is some slot game that can somehow be beaten by way of the bonus. If there is, I'm not aware of it, because I've not studied any of those. Any bonuses definitely cannot be beaten by way of table games or video poker, because they cannot be played in the first place.
As far as the bonuses themselves go, they might be of value to a slot player in that they will increase the player's balance and give them more time to play. What the player should realize, however, is that they must wager 40x the amount of the bonus itself before a withdrawal can be requested. That would be $25,000 in the case of a $625 bonus, which is the max on the offer. If we assume a 4% House Edge, the expected loss on that amount is $1,000, which obviously covers more than the deposit and the bonus combined.
Alternatively, a slot player could simply deposit money without taking a bonus, and as a result, the player would be able to cash out whenever he/she likes provided he/she has the minimum amount of $100 in order to cash out. It's really just a question of playtime versus being able to cash out whenever you like without being subject to playthrough requirements in the event that you do hit something.
I'm not offering any advice on the above matter because I would simply choose not to play at that casino at all because I cannot easily determine anyway to beat it. Again, there might be some way that the bonus could be slightly advantageous involving slots or Video Keno, but I have no interest in figuring it out when there are much easier promotions to beat. If I absolutely had to make a deposit into this casino, then I would not claim a bonus which would free me up to be able to play some of the lower house edge games, such as Video Poker, and maybe I could hit a decent hand and turn it into an amount worth cashing out.
Conclusion: For Recreational Players Only
Sloto Cash Casino
Moving on from Lucky Creek, let's take a look at Sloto Cash Casino, which is newly enjoying prominent advertising positioning on this site. The first thing that we should do, as always, is read over the Wizard's review of the casino on the Odds site.
The first thing that we notice about Sloto Cash is that it is a Wizard of Odds APPROVED online casino. What that means for you as a player is that, if you sign up through either this site or Wizard of Vegas and make a deposit having used our affiliate link, the Wizard will act as an intermediary between yourself and the casino if there is a disagreement between the two parties that you cannot resolve on your own.
What we ask before invoking the Wizard of Odds Guarantee is that you first attempt to solve the dispute with the casino directly, but generally, we stamp casinos Wizard of Odds APPROVED because we believe that there is not likely going to be any such dispute to resolve in the first place.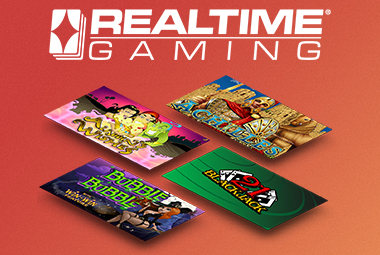 Sloto Cash has been operating since 2007 as part of parent company DeckMedia and has grown to become trusted as one of the more trustworthy online casinos on the market today. This bears out by way of its better than average user scores across our family of websites. This United States friendly casino is powered by RealTime Gaming, which has become known as one of the best online casino software platforms on the market. In short, this casino is about as safe as safe gets.
This casino gives players the ability to either download the virtual casino product, or alternatively, just to play through your browser. There may be some graphical and interface improvement when you use the downloadable product, though.
The Blackjack is very pedestrian, unfortunately, with no game offering a better return to player than 99.5%, which I consider to be the cutoff for an acceptable online Blackjack game. The best returning game on the site is either Standard Blackjack or Perfect Pairs Blackjack, both with returns of 99.46% for the base games. It should also be mentioned that the Perfect Pairs Blackjack game IS the Standard Blackjack game, just with the option to make the side bet that has a terrible house edge and should not be played for any reason.
The Video Poker offerings can be described as, "Better than some, but worse than others," with three games that have a better return than does 9/6 JoB, which is also available at Sloto Cash. The three better games, by order of return, are Aces & Eights at 99.78%, a game called Double Jackpot at 99.63% and All-American at 99.60%. There are other online casinos for whom 9/6 Jacks is the best game (such as Lucky Creek) and these are reasonably good paytables compared to that. In my opinion, online casinos have so little cost on dealing hands to an individual player that I would like to see some games with a house edge of less than 0.1%, but that's just me. Also, keep an eye on what you're clicking on because there is also a terrible 8/5 JoB game hiding in there.
The only player issue that has been identified by Wizard is that the casino does have a $4,000 per week withdrawal limit, but that limit does not apply to Progressives. While that may seem somewhat low to some, it is actually high compared to some other online casinos.
For Video Keno enthusiasts, go to Lucky Creek (or virtually anywhere else) the Keno offered by RealTime is putrid.
The bonus currently being offered by Sloto Cash is a 200% deposit match bonus combined with 100 Free Spins on one of the slot games, in this case, Enchanted Garden. Any winnings that come about by way of the Free Spins are added to the Bonus balance and the typical playthrough requirements for the bonus are then applied to them.
The casino does attempt to operate in accordance of individual State Laws in the United States, as a result, you will want to pay attention to the Terms & Conditions to make sure you are in a permitted state when playing:
5. These interactive gambling services are not made available to persons who are physically present in one of the following states or countries: New York, Kentucky, Washington State, Maryland, New Jersey, Louisiana and Missouri. Moldova and Israel. If you are physically present in one of the mentioned, you are not permitted to use the interactive gambling services or view any advertisements relating to the interactive gambling services.
Remember, that speaks to being, 'Physically present,' which means that you should not play there even if you are just travelling in one of those states, but live in a different state. The site itself may be able to tell where you are coming from and stop you from playing if you are not in a permitted state, but I would not be inclined to count on that.
Here comes the big bonus-voider:
9. You are only permitted to enter the Casino for your own personal entertainment and non-professional use. Any other entrance, access, use or reuse of the Casino or the Web site is strictly prohibited.
These are the types of terms that tend to scare me off a little bit because just what to them constitutes, "Professional use." For instance, if you figure out a way to have a mathematical advantage over a bonus being offered at the casino, does that automatically mean that you are using the casino professionally, in their view? In my opinion, the term is just way too ambiguous, so if they want to prevent a bonus from being beaten or a player from having an advantage, then that should be done by way of what bonuses are being offered and what games are allowed. That's much better than applying a vague term to something that a player might be doing when it will be in the casino's sole discretion to determine is happening or not.
Furthermore, this notion of playing in a, 'Professional sense,' is emphasized in a later term with the parent topic of possibly voiding a player's winnings and cancelling the account if the player has played in a professional sense rather than for personal enjoyment:
10.8 If you have not played at the Casino on an individual basis for personal entertainment only (that is, you have played in a professional sense or in concert with other player(s) as part of a club, group, etc.);
I can understand why they would not want a group to play altogether to take advantage of a beatable bonus, if there is indeed a beatable one, but what does that have to do with whether or not one person plays in a, "Professional sense?" Is playing in a, "Professional sense," simply defined as playing with the expectation of winning based on a beatable bonus? Online casinos sometimes tend to throw out these ambiguous terms that only they can define for themselves (but don't) and honestly, it makes me a little gun shy when it comes to taking advantage of any bonuses that they may offer. What if they determine, in their sole jurisdiction, that I've played in a, "Professional sense," even if I haven't?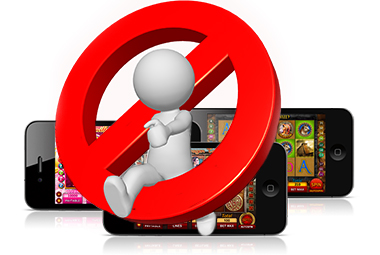 Here's another term that would serve to prevent, "Opposite Betting," and may even arguably go as far as to prevent a player from taking advantage of a high variance and then grind it out strategy:
10.10 If you have been designated as a bonus abuser, playing no or low-risk strategies in order to withdraw promotional money;
Once again, my opinion of it is that if they do not want their bonuses to get beaten, then just do what Lucky Creek does and do not offer a bonus that is anyway beatable. This particular rule basically forces on the player the need to play a losing strategy otherwise potentially forfeit your right to the bonus and any winnings that may come from same. It's just not a good look. If you don't want a bonus beaten, then don't offer a beatable bonus. That's much better than offering one and then getting jacked at me for beating it. Of course I'm going to beat it if I can!
It gets better, though, if they figure out you have Advantage Played at another online casino, bye-bye:
10.11 If the Company should become aware that you have played at any other on-line casino under any of the circumstances set out at 10.1 to 10.10 above
I mean, what the hell kind of draconian crap is this? In the opinion of SlotoCash casino, it is not acceptable for me to have ever found a way to beat casinos that are not Sloto Cash in the event that they somehow find out about it. Which they may, by the way, because some online casinos do share information on players with one another.
Speaking of sharing your information, if they decide that you have cheated (or maybe just that you have played at an advantage) yeah, good chance that's happening:
20. If you are found to be cheating or attempting to defraud the Game, or if you make untrue and/or malicious comments with regard to the Company's operation, the Company reserves the right to publicize your actions together with your identity and e-mail address, as well as to circulate this information to other casinos, banks, credit card companies, and appropriate agencies.
Again, they may consider trying to beat a bonus an, "Attempt to defraud the game," how would I know whether they do or not? I'm definitely not taking a bonus at this casino in an attempt to advantage play, and I'm not even close to the Bonus Terms yet!
Having gone over to the page containing the Bonus Information, it just seems that there is a little blurb telling me what the necessary playthrough requirements are on the deposit plus bonus and notifying me that they are for slots, keno and scratch cards. Aside from that, if there are any separate Bonus Terms or playthrough requirements as pertains to table games, I certainly cannot find them.
While much of this might not seem complementary to Sloto Cash Casino, I can assure you that they have a long history of fair dealings with customers and strong customer service. I have absolutely no doubt whatsoever that recreational players will be just fine playing there and enjoying the bonuses on any of the many games offered by the casino. Furthermore, for those who wish to play any of the games, many of which have decent returns, without a bonus...I think those players will be just fine, too.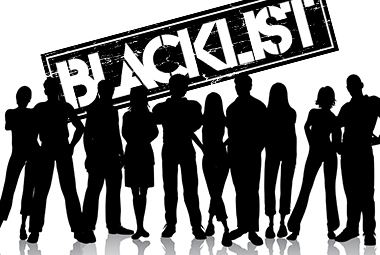 The problem with Sloto Cash is that, even if the Bonus they are offering is mathematically beatable, I really couldn't talk about it because then anybody who goes in and tries to do that could very well be accused of, "Professional Play," or, "Playing in a Professional Sense," and then could potentially subject to account closure, forfeiture of funds and possibly even being placed on some kind of online casino Blacklist for players as it seems that the casino is willing to share information with other entities if they decide you have defrauded them.
Furthermore, if you have advantage played at some other casino and that casino shared information with Sloto Cash, then your account may be subject to closure for that reason. It would appear that any deposits might end up being forfeited as a result of that.
Given the fact that we are talking about a Wizard of Odds APPROVED casino, I think it would take a pretty extreme set of conditions for Sloto Cash Casino to actually do any of those things, but man, the ambiguity and wording of those Terms & Conditions scares me off in a serious hurry. I would imagine that, even if they decided you were advantage playing there, they would at least give your original deposit back (provided you didn't lose it) if you had an issue and contacted the Wizard.
In the meantime, it is very highly reviewed and should be just fine for recreational players. The bonuses themselves are fairly generous and have reasonable playthrough requirements. The user scores across our family of sites are all really good and the casino has a long-standing history of excellent customer service, timely payouts and good dealings with customers.
Again, I do not personally play online casinos unless I am at a mathematical advantage, but if I did play otherwise, I would not hesitate to play at Sloto Cash.
Conclusion
The first thing I want to do is reiterate my welcome to Sloto Cash and Lucky Creek Casino to a newfound prominent ad placement on the site that I hope proves beneficial for all parties involved. While there is one casino that I do not believe can easily be advantage played at (if at all) and one that I would not attempt to advantage play at (because of the terms) I believe that both of these are solid online casino products powered by legitimate and trustworthy casino software. For recreational players, I believe that either of these products are strong options for your play as they both offer pretty generous bonuses and Sloto Cash is Wizard of Odds APPROVED.
Another thing that I continuously emphasize is the importance of reading and understanding the Terms & Conditions, and how they may apply to you, before signing up for an online casino and making any deposits or accepting any bonuses. All online casinos have general Terms & Conditions that must be followed by both the casino and the player, and many online casinos have extensive bonus terms that a player must also abide by. Failure to abide by the Terms & Conditions may result in forfeiture of winnings, and even possibly the closure of your casino account and the forfeiture of any deposits.
Taking the time to read the Terms & Conditions will help you determine whether or not an online casino is right for your purposes, and even if it isn't, it might be just fine for someone else. In this case, neither of these casinos appeal to me because Lucky Creek makes expressly clear the fact that Table Games and Video Poker are not allowed to be played while a player is on an active Bonus at all. Sloto Cash does not appeal to me because their Terms & Conditions, as far as the way I interpret them goes, seem to possibly restrict advantage play entirely.
In the meantime, I'll continue to stay on top of online casinos that enjoy prominent ad placement with us, and as those may change, I will be back again to talk about any Bonuses that are being offered and whether or not they are mathematically beatable...in the event that the terms seem to allow a player to be able to do that.
Posted by
Mission146