My Casino Bucket List
Given my recent trip to a good many casinos out East, including three of the Atlantic City casinos, it has occurred to me that I now want to set up a bucket list of casinos that I would like to visit within the next one or two years. In terms of Comments, I would strongly encourage anyone who wants to to let me know about some of the casinos that you would like to visit and why!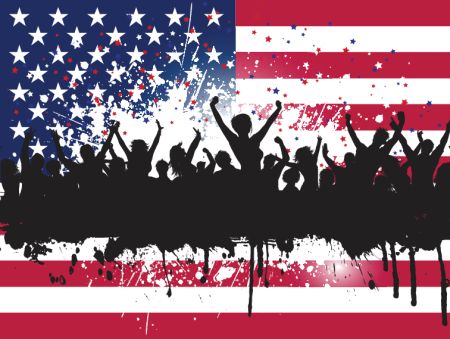 Atlantic City
With respect to Atlantic City, I definitely want to pay another visit to the Trump Taj Mahal which has quickly ascended to one of my favorite casinos of all time, and avail myself of more of the amenities at that property as well as trying out some of the restaurants.
Aside from that, I have not had the opportunity to spend as much time as I would like at the Tropicana, but am looking forward to getting that one out of the way in the relatively near future. I also look forward to potentially spending some time at Resorts Atlantic City at some point this year, but it is not quite as high on my priority list.
When the casino formerly known as Revel opens, I definitely want to check that out because I did not have the opportunity to visit that property in its first incarnation. Developer Glenn Straub has also hinted that he has an operating company in place for the casino, though he has not stated who that company may be yet, personally, I am tending to hope for Hard Rock branding, in any case.
As with any other destination, I do not care at all whether or not I visit any of the Caesar's Entertainment properties.
Las Vegas
With exception to all of the MLife and Caesar's properties, which again, I do not care about at all, I want to make it a point to eventually visit all of the casinos in and around Las Vegas. A few of the casinos that I would like to visit on my next trip, if feasible, include such destinations as Red Rock and Railroad Pass. I would also make it a point to pay a visit to South Point, and as far as The Strip is concerned, I want to pay a visit to The SLS.
One casino that I probably should have visited during my other two trips and failed to is The Stratosphere which, given the history of that property, is pretty much inexcusable. It just seems like a serious PITA to get to.
I also do not care very much about visiting any of the Stations properties that I have not yet been to because I do not like all of the aggressiveness that they exhibited towards the Dotty's chains over the last few years.
I would also like to stay at The Gold Coast at some point, a casino at which I spent the better part of an evening and thoroughly enjoyed. I also intend to play a bit at Treasure Island, if possible, simply because I liked it a bunch for reasons that I cannot quite identify.
Kansas City
I definitely want to make it back out to Harrah's North Kansas City as that casino represented only the second, 'Real casino,' that I ever visited in my life and I have many fond memories of playing LImit Hold 'Em at the property. I'm not sure what the state of affairs is at that casino these days as I have not been there in just over a decade, but it seemed to be a pretty nice property (though, admittedly, I did not have much to compare it to) on my last visit.
Cleveland, OH
I actually had the opportunity, and the best reasons Caesar's was ever going to give me, to visit the old Horseshoe Cleveland on one occasion and returned after that for a free room offer. Based on conversations I have had with people, the newly rebranded JACK Casino wholly owned by Dan Gilbert is almost no different, so I have no real idea why I want to visit it, but I do.
Laughlin, Nevada
I want to visit every casino in Laughlin that I have never been to and revisit the Colorado Belle, which I have been to. As always, the previous statement excludes any CET properties which I absolutely do not care about at all. My opinion of Laughlin is that, if a casino city could ever be described as, 'Quaint,' then Laughlin is that city. If I do make it out there again, however, the trip would be purely recreational, so I don't see it happening until at least late next year, if even then.
Virginia City
My understanding of Virginia City, Nevada is basically that it is just an Old West themed town all the way around, so I actually care more about the town itself than any of the casinos. In fact, I wouldn't be surprised if there was not much of anything actually worth playing in Virginia City, but I really want to see the place.
Reno
With respect to Reno, I have never been there and I should go at some point. It is also my understanding that, sooner or later, one of the casinos in Reno might have a good enough promotion going on to eventually justify a trip to, 'The Biggest Little City on Earth.' When it comes to specific casinos, I cannot think of any that I should absolutely see...but what kind of gambling writer has never been to Reno?
Again, I would encourage everyone to put their casino bucket list in the comments as well as any possible suggestions for casinos that I might want to add to mine and why. As always, thanks for reading and I look forward to hearing from you guys!
Posted by
Mission146